National Best Friends Day 2023: 11 Ways to Celebrate With Your Dog
National Best Friends Day is the perfect time to celebrate the friendships that you consider valuable, and there are few friends more valuable than our dogs. This national holiday occurs each year on June 8, so keep reading as we list several ways that you can celebrate. We also explain how it got started and provide other interesting facts to help you and your pet have a better time.

What Is National Best Friends Day?
National Best Friends Day is celebrated on June 8 each year to honor and cherish the special bond between best friends. The origins are not entirely clear, but many believe that the federal government started it in 1935. Social media platforms like Instagram, Facebook, and X (Twitter) have helped increase its popularity in recent years. However, it is important to note that National Best Friends Day is not a federally recognized holiday, which means people won't get time off work or school.

The 11 Ways to Celebrate With Your Dog
1.

Have a Playdate
Plan an exciting playdate with your dog on Best Friends Day. Visit a nearby dog park or a spacious backyard where your dog can run freely and interact with other canine pals. Bring their favorite toys, play fetch, or organize a mini-obstacle course.
---
2.

Pamper Your Pet
Treat your dog to relaxation and grooming on Best Friends Day. Set up a spa station at home with dog-friendly products like gentle shampoos and fur brushes. Start with a calming bath, and then give them a gentle brushing before finishing up with tasty treats.
---
3.

Go on a Hiking Adventure
Celebrate Best Friends Day by embarking on a thrilling hiking adventure with your dog. Choose a dog-friendly trail in your area surrounded by picturesque landscapes, and immerse yourselves in the beauty of nature. If your pet has a favorite trail, this will work even better. Pack essential supplies like water, snacks, and a first-aid kit.
---
4.

Make Doggy Treats
Gather in the kitchen with your pet for a delightful baking session on Best Friends Day. Search for easy-to-make dog-safe recipes online or in cookbooks, and have a bake-off together. Your dog will enjoy the mouthwatering aroma of freshly baked treats and being part of the action. You'll cherish the time spent working side by side. Once the treats are ready, reward your dog's patience and assistance with a taste.
---
5.

Have a Photoshoot
Memorialize the love and joy that you share with your dog on Best Friends Day by arranging a fun photoshoot. Whether you hire a professional pet photographer or do it yourself, it can be great fun for you both. Dress up in matching outfits, or use fun props to add a touch of charm to the pictures and increase enjoyment.
---
6.

Get a Pet Portrait
If you feel more sentimental than playful, you can opt for a formal portrait instead of a fun photoshoot. Engage a talented artist to capture your dog's unique personality and charm on canvas.
---
7.

Have a Picnic
Prepare a tasty picnic for you and your dog to celebrate Best Friends Day. Pack various dog-friendly treats and your favorite snacks before heading to a pet-friendly park or a beach. Lay out a blanket and enjoy the delicious feast together.
---
8.

Have a Movie Marathon
If your pet enjoys cuddling on the couch, you can spend quality time indoors with your dog on Best Friends Day by organizing a canine-themed movie marathon. Choose movies that feature dogs as central characters, and settle in for a cozy day of cuddles and entertainment. Keep dog-friendly snacks on hand.
---
9.

Volunteer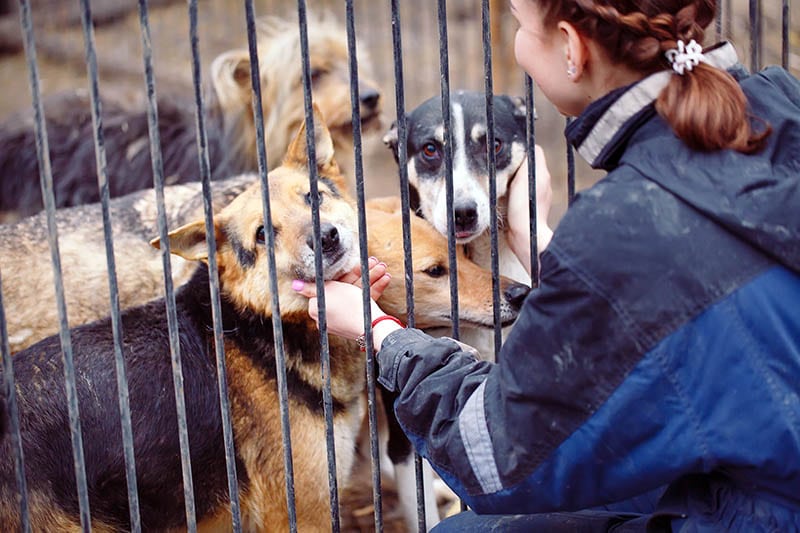 Give back to the community, and celebrate Best Friends Day by volunteering with your dog. Look for local pet shelters or animal welfare organizations where your dog's presence can brighten the day of those in need. Activities may include doing pet therapy visits, participating in adoption events, or simply spending time with lonely people.
---
10.

Go for a Doggie Day Out
Make Best Friends Day an adventure by exploring new pet-friendly locations together. Visit dog-friendly cafes, shops, or outdoor attractions that welcome pets, and your dog will enjoy making new friends and taking in the sights.
---
11.

Make Artistic Paw Prints
Make a unique memento of your friendship on Best Friends Day by creating artistic paw prints. Use pet-safe, washable paint to gently coat your dog's paws, and press them onto a canvas or paper.

Frequently Asked Questions
Can I Celebrate National Best Friends Day Even If I Have Multiple Pets?
Absolutely! National Best Friends Day celebrates the bond between you and your pet. If you have multiple dogs or other pets, you can include them all in the celebration and express gratitude for the unique love and companionship that each one brings into your life.
---
Are There Any Special Events or Activities for National Best Friends Day With Dogs?
Many pet-friendly establishments and organizations may organize events or activities on this day. Check with your local pet stores, dog parks, or animal shelters to see if they have any special events planned that you can attend.
---
Are There Any Safety Tips for Celebrating With My Dog?
Avoid foods that may harm dogs, such as chocolate, grapes, onions, etc., no matter how badly you want to treat your pet.
Keep your dog hydrated, especially if you're spending time outdoors.
Be mindful of hot temperatures, and don't overexert your dog during outdoor activities.
Ensure that your dog wears identification in case they accidentally get separated from you.

Summary
National Best Friends Day can be ideal for spending extra time with your dog so they know that you appreciate them. It occurs on June 8 each year and was likely started in 1935. Good ways to celebrate include having a playdate, going on a hiking adventure, having a picnic, or doing a movie marathon. Pampering your pet is also a good option if they don't mind grooming, and a photo shoot or portrait will help ensure that you remember the event for many years.
---