13 Shocking Animal Shelter Statistics & Facts (Updated in 2023)
Note: This article's statistics come from third-party sources and do not represent the opinions of this website.
The words "animal shelter" evoke a myriad of thoughts, feelings, and emotions in us as pet lovers. On the one hand, many beautiful and heartening stories are to be heard about beloved pets finding their forever homes. But the sad truth is that this is not every animal's happy story.
We may prefer not to think about everything that goes on in an animal shelter. But as animal lovers, it is important to acknowledge the good work that most of them do, and the sad price at which this frequently comes.
This article will focus on some of the difficult truths that unfortunately abound when it comes to animal shelters. The statistics and facts that follow have been arranged into the following categories:

The 13 Animal Shelter Statistics & Facts

Animal Rescue & Surrender Statistics & Facts
1.

Approximately 6.3 million animals enter animal shelters each year.
(ASPCA)
There is some discrepancy around this statistic. Some sources estimate this number to be as low as 4.6 million (Best Friends), whilst others have it at as high as 7.6 million (Do Something). Nevertheless, this is a staggering quantity of unwanted or lost animals.
According to the RSPCA, of the approximately 6.3 million animals that enter shelters each year, 3.1 million are dogs and 3.2 million are cats.
---
(Open Journal of Animal Science)
Respondents in a survey were asked to select the reason for not being able to keep their pet any longer. Their choices included family problems, cost, housing problems, or pet problems. The most common reason given was pet-related problems, which accounted for 47% of dogs and 42% of cats that were willingly surrendered. Pet-related problems include issues such as aggressive or destructive behavior and health problems.
This seems to be a high percentage and may indicate that new owners are entering into pet ownership without due consideration of all that it entails.
---
3.

Only 10% of animals that enter animal shelters have been spayed or neutered.
(Do Something)
The fact that only approximately 10% of animals that arrive in animal shelters are sterilized is a huge contribution to the problem of homeless and unwanted animals.
Dogs and cats mature sexually during their first year of life and can thereafter reproduce at exponentially fast rates. Many owners are not prepared for this and allow their pets to reproduce. This can be either due to willful ignorance or a lack of comprehension of the full repercussions of doing so.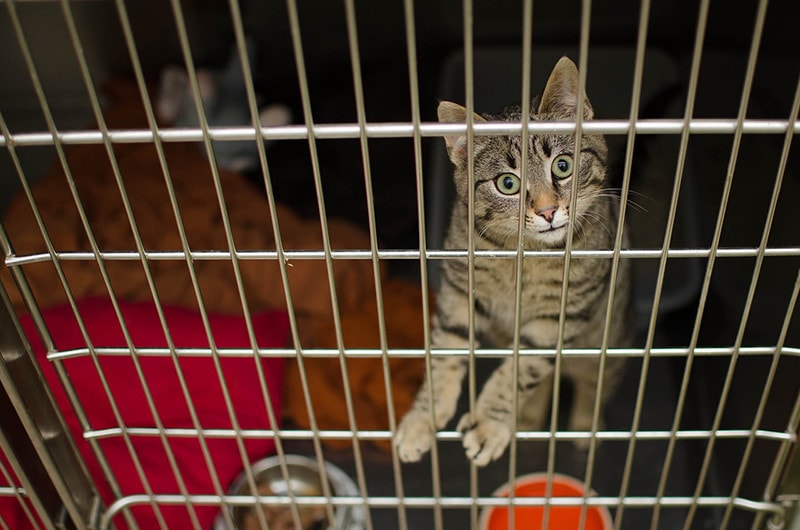 ---
4.

60% of pets that are adopted are no longer in their adoptive homes six months later with 20% being returned to the shelter they were adopted from.
(Zebra)
This shocking figure seems to point towards a lack of understanding amongst the general population regarding the commitment required to adequately care for a pet. It may also indicate that home inspection procedures prior to placement of an animal are not thorough enough.

Animal Shelter Statistics & Facts
5.

There are 4,064 animal shelters in the US.
(Best Friends)
At the most recent count, there are a whopping 4,064 animal shelters in the US. An animal shelter is defined as a brick-and-mortar establishment that has open hours for public adoption. In addition, they are required to admit in excess of either 20 or 200 animals per year, depending on government contractual obligations.
This may seem like a high number of establishments that cater to lost or unwanted animals, but it is sadly resultant of the need therefore.
---
6.

The minimum holding period for animal shelters is only between 48 hours and seven days.
(Michigan State University Animal Legal and Historical Center)
"Holding period" laws apply to over 30 US states and dictate that an animal needs to be kept in the shelter for between 48 hours to seven days, depending on the state, before it can be sold, rehomed, or euthanized. Typically, the holding period is between five to seven days. In some states, this period may be extended if the animal is microchipped or wearing a tag.
The holding period provides for lost animals to be reunited with their owners if this is the case. Sadly, in some cases, this is not long enough.
---
7.

Animal shelters that are government-funded cost American taxpayers $2 billion per annum.
(Zebra)
This may seem like a shocking amount of money. However, considering the invaluable service that these shelters provide, it's reassuring that a portion of our taxes is allocated towards this.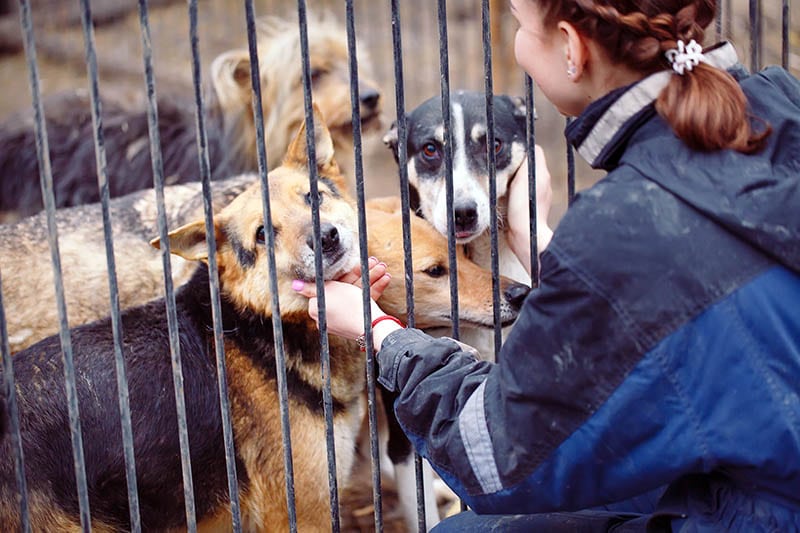 Euthanasia Statistics & Facts
8.

Approximately 920,000 animals in shelters are euthanized every year.
(ASPCA)
Although this number represents a decline from previous years, 920,000 animals are still euthanized every year in animal shelters. Of these, 390,000 are dogs and 530,000 are cats.
---
9.

Only 27 states have banned gas chambers as a means of euthanasia.
(Humane Society)
Although the goal is for all 50 states to have a full ban on the use of gas chambers for euthanizing pets, currently only 27 have a ban in place. Of these 27, only 22 have a full ban and five have a partial ban. Gas chambers are still used in three states.
---
10.

Five states are responsible for 44% of animals that are euthanized every year.
(Best Friends)
Of the approximately 920,000 animals that are euthanized in shelters each year, around 406,000 of these are put to sleep in shelters from five main states. Texas, California, North Caroline, Georgia, and Florida have the highest animal shelter euthanasia rates.

Animal Adoption Statistics & Facts
11.

Only 23% of pet dogs and 31% of pet cats are obtained through animal shelters.
(ASPCA)
The ASPCA reports that according to a survey by the American Pet Products Association (APPA) 23% of dogs owned in the US were sourced from an animal shelter or humane society. For cat owners, this number is 31%.
Ideally, this number should be higher since nowhere near all the animals that enter shelters are being placed in homes.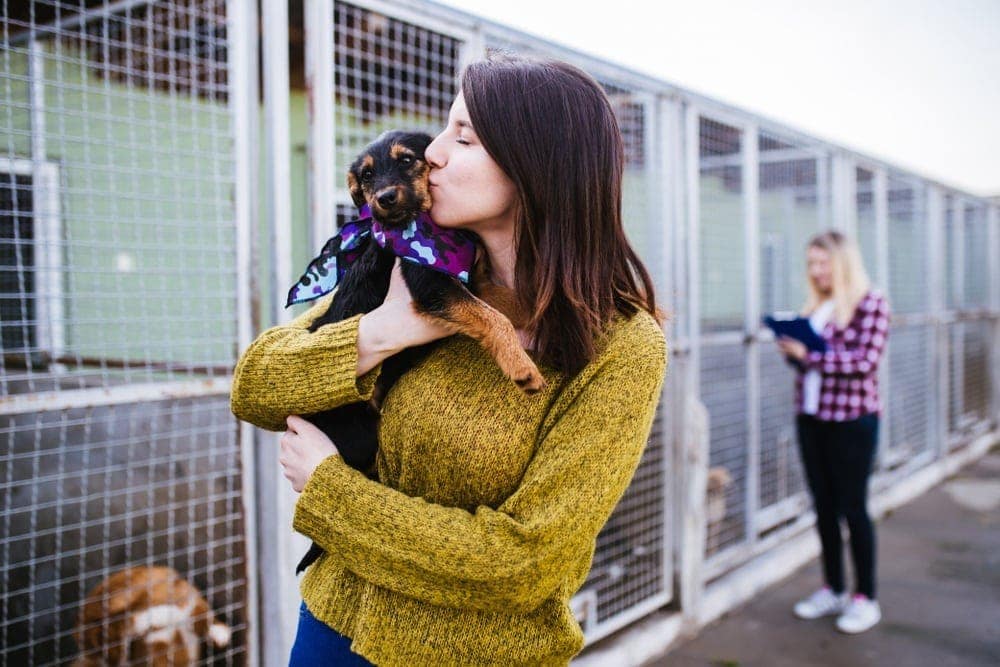 ---
12.

About 4.1 million animals are adopted from shelters each year.
(ASPCA)
Of the approximately 6.3 million animals that enter animal shelters each year, some 4.1 million of these find new homes. Dogs account for about 2 million of them and cats around 2.1 million.
---
13.

810,000 shelter animals are strays that get reunited with their owners each year.
(ASPCA)
A further 810,000 of the 6.3 million animals that pass through (or remain at) animal shelters every year are strays that are fortunate enough to be reunited with their owners. This number is made up of approximately 710,000 dogs and 100,000 cats.
There are any number of unfortunate and genuinely unlucky circumstances that could lead to a beloved pet going missing. If you have ever been a desperate pet owner in this position, but have been blessed to be reunited with your beloved pet after it was rescued by a shelter organization, you understand the enormous service they render to society.
Ideally, this would be the chief function of animal shelters and this number would represent a larger proportion of a smaller overall total.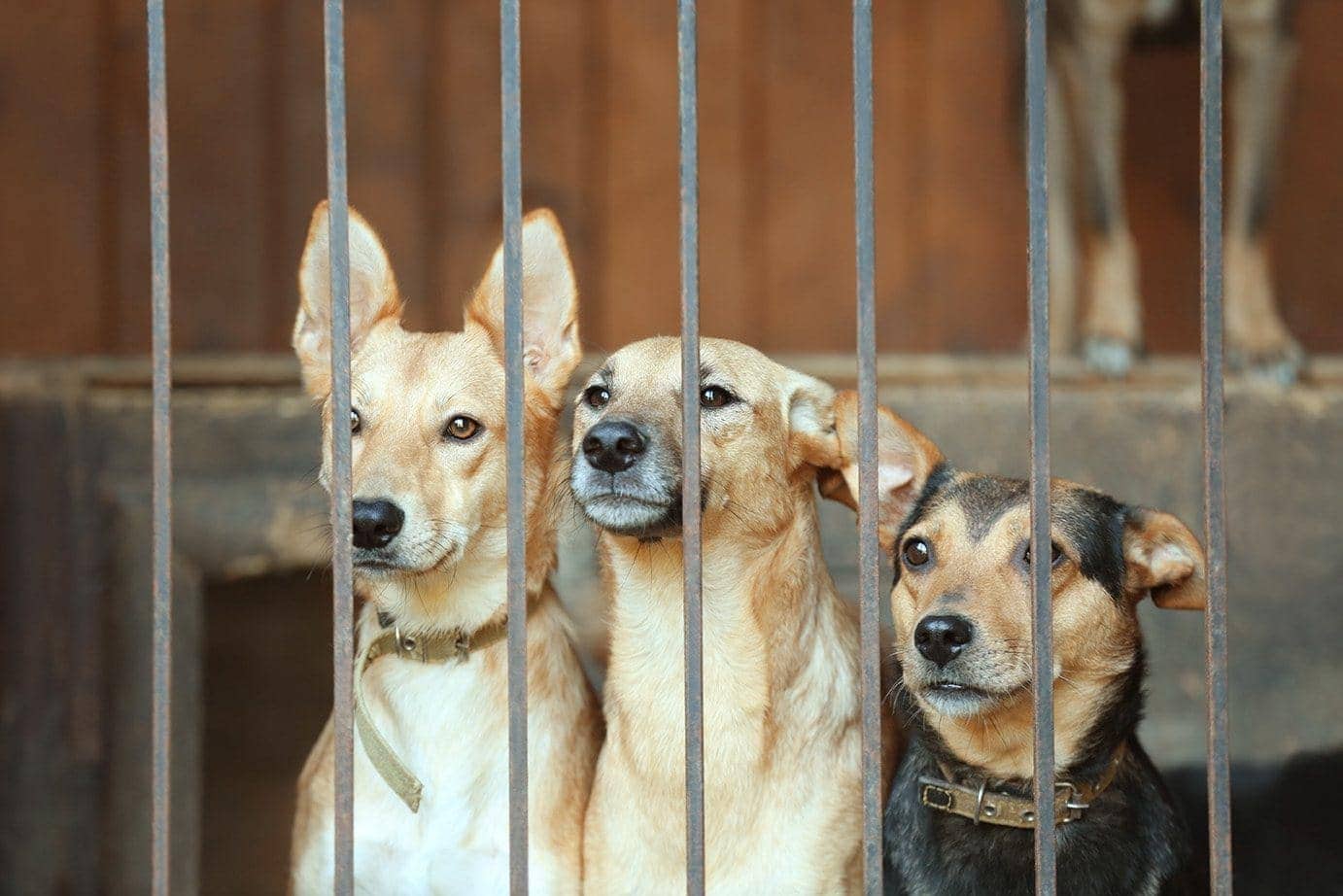 FAQ
What Are Some of The Challenges Facing Animal Shelters?
Some of the facts and statistics we've highlighted are almost too shocking to handle. But the truth is that animal shelters are necessary and they do incredibly good work, often under very challenging conditions. Some of the challenges that shelters face include lack of funding, limited resources, overcrowding of animals, and constant introduction of new animals to a "pack" dynamic situation.
Mandatory holding periods can also be a challenge, particularly in a situation in which it is clear what the sad outcome will be. In these instances, prolonging the inevitable is cruel.
Inadequate staff, poor training, and high turnover of volunteers also create obstacles to continuity and investment. Facilities are often dated and in poor condition. These stressful environments are made even more stressful by the constant scrutiny and judgments that are passed down from ignorant media and the general public.
Should All Animal Shelters Adopt a No-Kill Policy?
Firstly, let's understand what is meant by "no-kill". It's probably not what you think. It doesn't mean that the shelter does not euthanize pets. What it means is that they have a placement rate above a certain percentage. This percentage can vary according to a generally agreed-upon standard, which currently sits at 90%. It has been lower in the past.
But should shelters be 100% "no-kill" and not euthanize animals at all? This debate will continue to rage forever. Of course, no animal lover wants an animal to be put to sleep unless it is to ease their unbearable suffering.
PETA suggests that no-kill policies are "dangerous". They explain that animals that should have been mercifully euthanized often end up dying elsewhere, often in painful, miserable conditions. Facilities that bear the "no-kill" label sometimes send animals to other unknown destinations to avoid euthanizing them in order to maintain their "no-kill" status. There is frequently no way to trace the fate of these animals. Often animals will end up unhappily spending the rest of their lives locked up in a cage at a no-kill facility.
Of course, things are never black and white—this is not the status quo for all, or even most, no-kill shelters.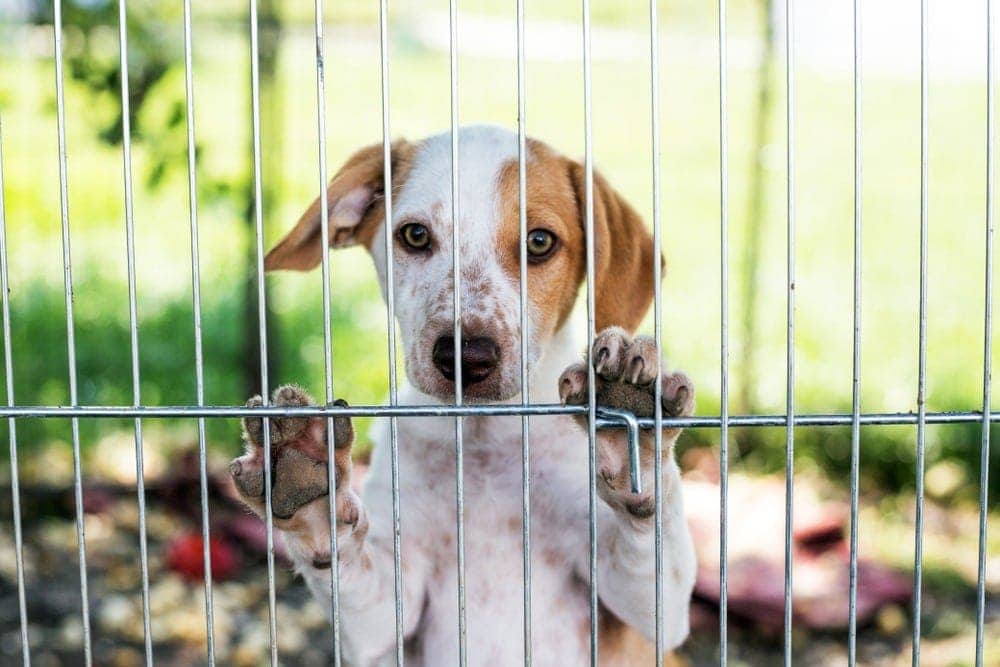 Is There Any Way That I Can Help?
You might consider that as a committed, ethical, and loving pet owner, you are not contributing to the problem. There may, however, be further small ways that you can help. Check out the points below to see if there are any that you could add to your daily activism itinerary.
"Adopt, don't shop!" Adopt new pets from animal shelters and rescue centers.
Be responsible. Don't take on a pet if you are not 100% certain you can care and provide for it.
If you intend to breed, do so responsibly and conscientiously. Ensure that you can source loving, responsible homes for all of your pet's offspring.
Avoid buying from a breeder if you possibly can.
Discourage puppy mills. If they don't have our support, they can't continue to operate.
Share these key points with anyone who will listen!

Conclusion
These facts and statistics about animal shelters in the US are disturbing at the very least. Many are downright shocking and difficult to process and accept. It's the hope that these statistics will improve over the next years and decades.
For now, it is best to be grateful for the huge amount of good that animal shelters and their tireless staff do. The best attitude is to support these shelters and find ways to catalyze change in society ourselves. Keeping the above reminders at the forefront and taking every opportunity to educate where needed are a starting point.
---