National Hug Your Dog Day 2023: When Is It and How Is It Celebrated?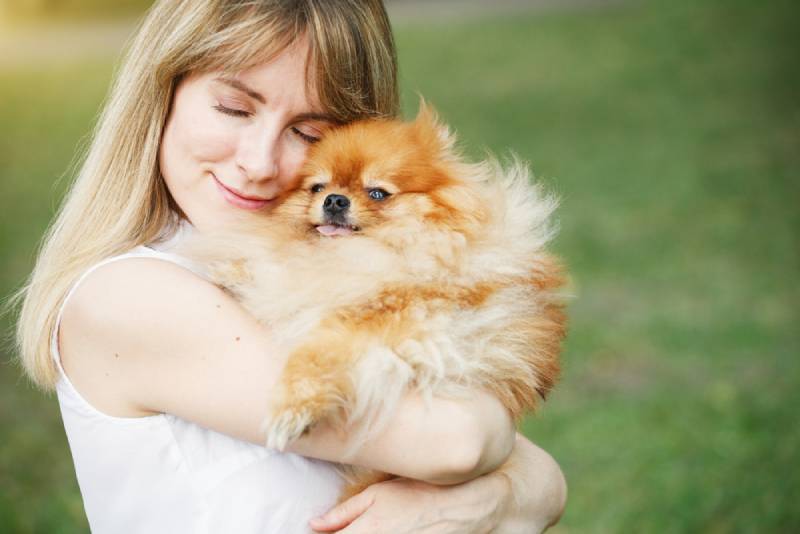 The shared love between dogs and their owners is second to none, and we all love an opportunity to show our dogs just how much we love them. People hug each other to show affection and a level of comfort, and many dog owners hug their dogs for the same reasons. To celebrate the cuddly love between dog owners and their dogs, National Hug Your Dog Day was founded and is celebrated annually on the 10th of April.

When Is National Hug Your Dog Day?
National Hug Your Dog Day occurs annually on April 10th. This shouldn't be confused with other similar holidays, though, including National Hug Your Puppy Day, which occurs on January 21st, and National Hug Your Hound Day, which occurs on the second Sunday every September.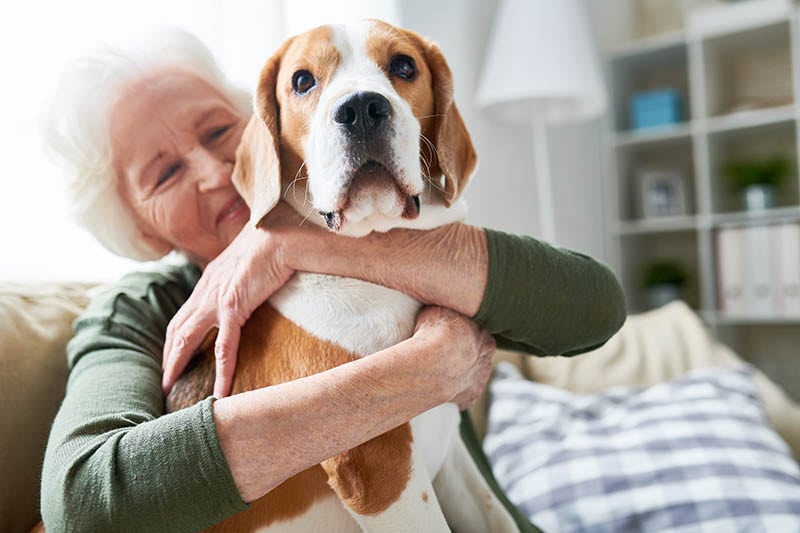 How Is National Hug Your Dog Day Celebrated?
National Hug Your Dog Day is celebrated exactly the way it sounds like it should be! On April 10th, give your dog a big, cuddly, gentle hug, but obviously, you should only hug your dog if they are comfortable with and tolerant of this type of handling. Some dogs would much rather spend some quality time with you playing a game or having a snack.
Hugging your dog can release oxytocin, which is an important hormone for both of you.1 Oxytocin is the hormone responsible for supporting bonding. This hormone supports bonding between canine and human mothers and their offspring, and between you and your dog, oxytocin release can drive your sense of trust, bonding, and love.
For dogs that aren't too keen on being hugged, there is no shortage of ways you can celebrate this holiday. Take your dog for a long walk or hike, find a dog-friendly spot to share a meal, visit your dog's favorite park, let them pick out a new toy, play a game together, or just spend time hanging out on the couch together.
How to Tell if Your Dog Doesn't Like Hugs
It's important not to force hugs on a dog that doesn't like them. Forcing hugs on your dog can create tension, anxiety, and a decrease in trust. If your dog seems to become still or tense when you hug them, then it's best to avoid hugs.
Lip licking, tail tucking, excessive panting, and attempting to escape your hug are all indicators that your dog isn't comfortable. If the whites of your dog's eyes become excessively visible, giving a "whale eye" appearance, is an often overlooked indicator of discomfort in dogs.


In Conclusion
Every year on April 10th, you and your dog can celebrate National Hug Your Dog Day together. Not all dogs love to be hugged, so find ways to show your dog how much you appreciate and love them that won't create stress for your dog or decrease their sense of trust in you. Toys, games, treats, and time together are all things that your dog will appreciate if they aren't a fan of being hugged.
---