100 Old Lady Names for Cats: Our Top Picks for Your Adorable Cat

Straightforward, obvious cat names like "Fluffy" and "Whiskers" are just fine if they fit your cat, but most pet owners are looking for names with a little more style and uniqueness for their favorite feline.
Traditional girls' names are making a comeback for kids, so why not give your cat some "old lady chic?" Old lady names never go out of style and add a touch of character and personality to your cat.
Check out our 100 old lady names for cats, whether you want to name your companion after a famous lady or you just like the sound of a vintage moniker.
Famous Old Lady Character Names
Some sassy old ladies from film and television provide some of the best names for your cat. From the Dowager Countess to everyone's favorite grandmothers, here are the best famous old lady characters:
Professor Minerva McGonagall: The professor in Harry Potter, played by the always brilliant Maggie Smith
Ninny Threadgoode: The storyteller in Fried Green Tomatoes
Daisy Werthan: Old Jewish widow and central character in Driving Miss Daisy
Margo Channing: The Broadway legend from All About Eve
Mrs. Robinson: The bored housewife in The Graduate
Grandmama Eudora: Grandmother in The Addams Family
Jacqueline Bouvier: Grandmother in The Simpsons
Granny Emma Webster: Classic and clever grandmother from Looney Tunes
Miss Marple: Titular character in Agatha Christie's Miss Marple Mystery Series.
Lady Olenna Tyrell: Spitfire matriarch of the Tyrell family in television's Game of Thrones and George R.R. Martin's Song of Fire and Ice series.
Violet Crawley: Dowager Countess and eldest member of the Crawley family in Downton Abbey.
Blanche Devereaux: Rue McClanahan's character in Golden Girls.
Rose Nylund: Betty White's character in Golden Girls.
Dorothy Zbornak: Bea Arthur's character in Golden Girls.
Sophia Petrillo: Estelle Getty's character in Golden Girls.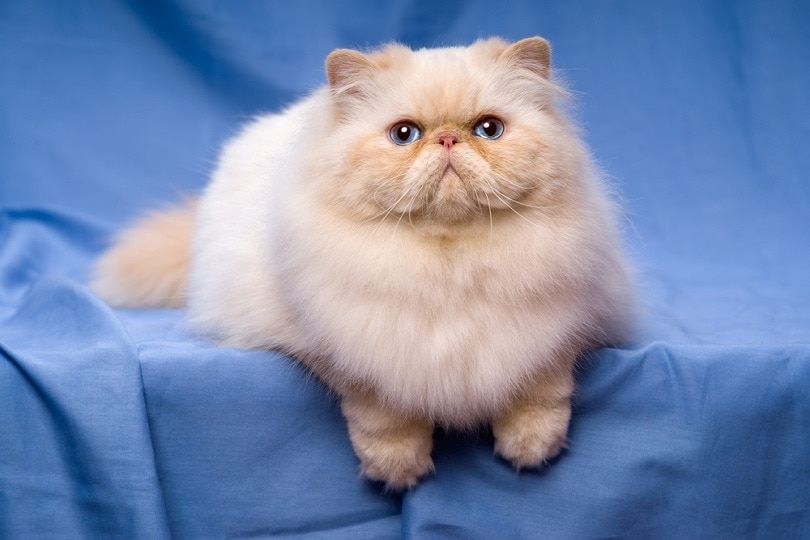 Vintage Actress Names
The Golden Age of Hollywood gave rise to some of the greatest actresses who ever lived. While some were taken too soon, others lived well into old age and continued to act in huge films and television shows. Naming your cat after one of these silver-screen legends is sure to get attention.
Audrey Hepburn: Breakfast at Tiffany's; Roman Holiday
Doris Day: Calamity Jane; The Man Who Knew Too Much
Marlene Dietrich: Witness for the Prosecution; Judgment at Nuremberg
Bette Davis: All About Eve; Jezebel
Mae West: I'm No Angel; She Done Him Wrong
Greta Garbo: Mata Hari; Camille
Gene Tierney: Laura; The Ghost and Mrs. Muir
Ava Gardner: Mogambo; The Barefoot Contessa
Elizabeth Taylor: Cleopatra; Cat on a Hot Tin Roof
Hedy Lamarr: Samson and Delilah; Ziegfeld Girl
Gloria Swanson: Sunset Boulevard; Hollywood
Maureen O'Hara: McLintock; Miracle on 34th Street
Grace Kelly: Rear Window; To Catch a Thief
Vivien Leigh: Gone with the Wind; A Streetcar Named Desire
Rita Hayworth: Cover Girl; Gilda
Anne Baxter: All About Eve; Ten Commandments
Lauren Bacall: The Big Sleep; To Have and Have Not
Ingrid Bergman: Casablanca; Joan of Arc
Claudette Colbert: Cleopatra; It Happened One Night
Marilyn Monroe: Some Like It Hot; Gentlemen Prefer Blondes
Julie Andrews: Thoroughly Modern Millie; The Singing Princess
Joan Crawford: What Ever Happened to Baby Jane?; Sudden Fear
Irene Dunn: Love Affair; The Awful Truth
Joan Fontaine: Suspicion; Rebecca
Olivia de Havilland: Gone with the Wind; The Heiress
Kim Novak: Vertigo; Kiss Me, Stupid
Jayne Mansfield: The Girl Can't Help It; Promises! Promises!
Janet Leigh: Holiday Affair; Psycho
Angela Lansbury: Murder, She Wrote, Bedknobs and Broomsticks
Ginger Rogers: Swing Time; Shall We Dance
Sophia Loren: It Started in Naples; The Legend of the Lost
Katherine Hepburn: Guess Who's Coming to Dinner; On Golden Pond
Barbara Stanwyck: Double Indemnity; The Big Valley
Jean Harlow: Hell's Angels; Red Dust
Rosalind Russell: Auntie Mame; His Girl Friday
Lucille Ball: I Love Lucy
Myrna Loy: The Thin Man; The Best Years of Our Lives
Cyd Charisse: Silk Stockings; Brigadoon
Natalie Wood: West Side Story; Rebel Without a Cause
Debbie Reynolds: Singin' in the Rain; Bright Lights
Lana Turner: The Imitation of Life; The Postman Always Rings Twice
Deborah Kerr: An Affair to Remember; From Here to Eternity
Brigitte Bardot: Contempt; And God Created Woman
Carol Lombard: To Be or Not to Be; Mr. & Mrs. Smith
Epic Old Lady Names
Maybe you just like the sound of a traditional old lady's name. Not every name has to come from something significant – you can just enjoy the sound of these classic names.
Ada
Agnes
Bessie
Beatrice
Cicely
Dora
Dorothea
Dorothy
Edith
Elsie
Evelyn
Evie
Florence
Greta
Gretchen
Hattie
Harriet
Irene
Iris
Ivy
Lena
Lillian
Mabel
Maggie
Maisie
Martha
Mary
Matilda
Millicent
Meredith
Myrtle
Nellie
Nora
Olive
Pearl
Rosaline
Rose
Winifred
Madeline
Bernadette
Minnie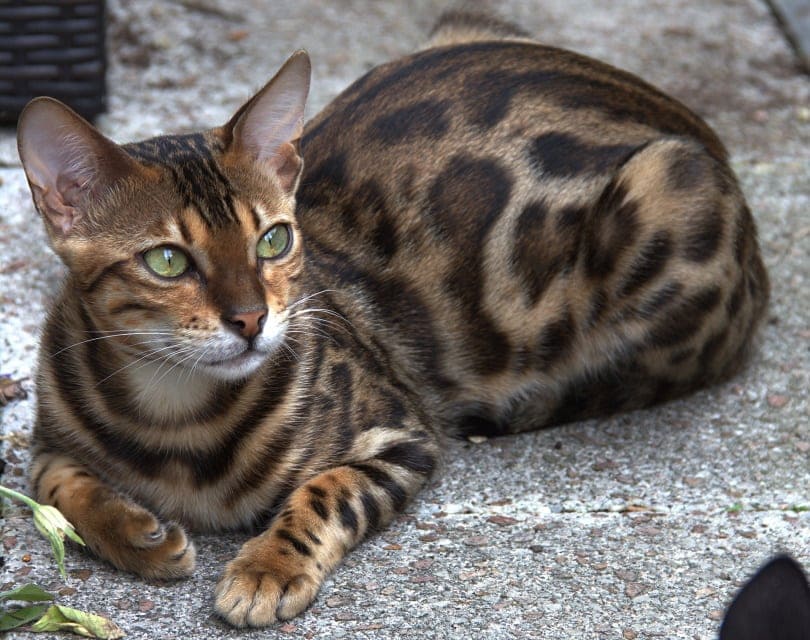 Get Inspired!
Whether they come from a Golden Age starlet, a classic film character, or a traditional baby name, old lady names give your cat a touch of uniqueness and personality. We hope these names inspired you to dub your next cat Olenna Tyrell, Myrna Loy, Pearl, or whatever else strikes your fancy.
Related Reads:
---
Featured Image Credit: MyraMyra, Shutterstock