150+ Punny Cat Names: Our Top Picks for Your Furr-tastic Cat
When you bring home a new kitten or cat to add to your family, nothing might be quite as fun as naming your companion. Going through lists full of style, variety, originality, and classic vibes is a lot of fun—but how about a nice pun instead?
If you love a good play on words or classic dad joke, we have a list we think you may want to look at. Some are punny, some are funny, and others are downright knee-slappin'. So, get ready for names built to entertain.
How to Name Your Cat
Naming your cat can be a challenge, but why not stand out? People will certainly remember your cat's name whether you're trying to be an Instagram sensation or it's a legend among your neighbors. Punny names are a great way to be different and get a few laughs along the way.
Draw at Random
If you have a list of comical names and you can't make a decision, leave it to fate. Write down or input all names onto paper or a random page on the internet and let the universe do its job.
Pick a Name that Gets You Every Time
If you're looking for a "punny" name, you'll want to love it each time you say it. After all, if you can't amuse yourself, what good is it?
Choose a Name with Lots of Nickname Possibilities
If you already love silly names, you might love it extra if you can create more. We all come up with nicknames for our pets. Why not pick a name that lends lots of potential nicknames.
For instance, if you chose the name "Jessicat", you could use funny spin offs like:
Jessikittens
Jessikitten and her little mittens
Jessicatius
Jessi-cool-cat
Jessicats pajamas
… and the list goes on.
It's Time to Name That Cat!
Let's get down to brass tacks. We compiled several lists for your viewing pleasure. Here are some punny ideas just for your fantastic feline.
Celebrity Cat Names
If you're into all the latest gossip from the stars, you might find some of these celeb cat names to be irresistible picks. You can recreate, choose celebrity couple names for a pair of cats, and spruce up a name no one has thought of yet.
Punny Male Cat Names
Matthew Purry—Matthew Perry
RuPaw—RuPaul
Ben Catfleck—Ben Affleck
Shel Silvercat—Shel Silverstein
Hairy Pawter—Harry Potter
Anderson Pooper—Anderson Cooper
Chuck Pawris—Chuck Norris
Furaiser—Dr. Kelsey Fraiser
Bing Clawsby—Bing Crosby
Pawtrick Swayze—Patrick Swayze
R.R. Tolkitten—J.R.R. Tolkien
Purrnest Hemingway—Earnest Hemingway
Leonardo DiCatprio—Leonardo DiCaprio
Picatso—Picaso
Hairy Styles—Harry Styles
Jaocat Phoenix—Joaquin Phoenix
Nicholas Cats—Nicholas Cage
Tomcat Hardy—Tom Hardy
Cat Efron –Zach Efron
Meowcauley Culkin—Macaulay Culkin
Punny Female Cat Names
Kitty Purry—Katy Perry
Feline Dion—Celine Dion
Catti B—Cardi B
Margaret Scratcher—Margaret Thatcher
Uma Purrman—Uma Thurman
Catty Bates—Cathy Bates
Emily Lickinson—Emily Dickinson
Jennipurr Aniston—Jennifer Aniston
Furgie—Fergie
Meowdeline Albright—Meowdeline Albright
Amelia Purrheart—Amelia Earhart
Opurrah—Oprah Winfrey
Pawla Dean—Paula Dean
Catsy Cline—Patsy Cline
Drew Hairymore—Drew Barrymore
Nelly Furtado—Nelly Fertado
Catalie Portman—Natalie Portman
Meowylie Cyrus—Mylie Cyrus
Cindy Clawford—Cindy Crawford
Dolly Purrton—Dolly Parton
Dad Joke Cat Names
Doesn't a name that sounds like your dad thought it up for a random alley cat in the backyard barbecue sound like a good way to go? Most of these are unisex names only a guy in jean shorts with socks and sandals could appreciate.
Punny Unisex Cat Names
Outclaw
Pepe Le Paw
Whispurr
Just Kitten
Kitten Around
Kitten Kaboodle
Pusstule
Puss Puss
Hood Cat
The Butthole Show
Catsserole
Octopuss
Fartbox
Pota-Toe Beans
Catasrophe
Catoloupe
Unicat
Catosapien
Poopypaws
Heart Attack on Legs
Dog the Cat
The Great Catsby
Punny Character Cat Names
With a few minor changes, your favorite book or movie characters can come to life in cat form. There are tons of names of beloved characters that we could draw inspiration from. Here are just a few to think about.
Punny Male Character Cat Names
Puss in Boots—Puss in Boots
Winnie the Purr—Winnie the Pooh
Fuzz Lightyear—Buzz Lightyear
Obi-Wan Catnobi—Obi-Wan Kenobi
Dudley Purrsley—Dudley Dursley
Chupawcabra—Chupacabra Seas
Pusseidon—Poseidon
Rometoe beans—Romeo and Juliet
Pawto—Pluto
Catsputin—Rasputin
Punny Female Character Cat Names
Ravenpaw—Ravenclaw
Pawdme–Padme
Furley Temple—Shirley Temple
Cleocatra—Cleopatra
Catnip Everdeen—Catniss Everdeen
Strawberry Shortcat—Strawberry Shortcake
Catemis—Artemis
Sarah Catter—Sarah Connor
Impecator Fur-iosa—Imperator Furiosa
Morticia Cattams—Morticia Addams
Outlandish Cat Names
If naming your cat something outlandishly absurd strikes your fancy, look no further. Calling out one of these names while you have a guest over will definitely get some mixed reactions. But we hope that the most common one is laughter.
Punny Male Outlandish Cat Names
Yukon Gold Grand Slam
Captain Pickle Teats
Pink-nose Pistol
Pawblo American
Inspector Catget Galore
Buns in the Sun Steve
Victorious Gru Cachoo
Nostradamus Thomas
Piccolo Pete
Big Willy and the Boys
Dollar Store Dan
Catnip Tipton
Frosty Tot Tim
Jedediah Nickelspratz
Curtis Vandertosh of the Seven Seas
Barnswallow Tittlestone
Foreman John
Buckwild Bill
Turnin' Tables Todd
Zip the Whip
Tone Deaf Tony
Gustav Wind
Barncat Grody
Knuckle-crackin' Crawdad
Knickerbocker
Skittles McFarland
Hippopotamus Hans
Diggy in the Dowry
Tom Hucksby and the Midnight Band
Shots and Missiles
Whippersnappin' Waldo Webb
Bootlace Banks
Taco Tuesday Tito
Babyface Burblesnatch
Tim Tithery Tooth Tansyman
Hideaway Horace
Square Dancin' Darren McGee
Squidlips Sanderson
The Cobweb King
Stuntman Extraordinaire
Tortellini Tino
Bumblebee Tuna
Flocca Wocca Wobble Gnats
Booger-eye Benito
Tum Tum
Noshoes Noshirt Noservice
Barty Bed of Lies
Bojangles of the Dangles
Newman Feathersnatcher
Disco Dance Dudley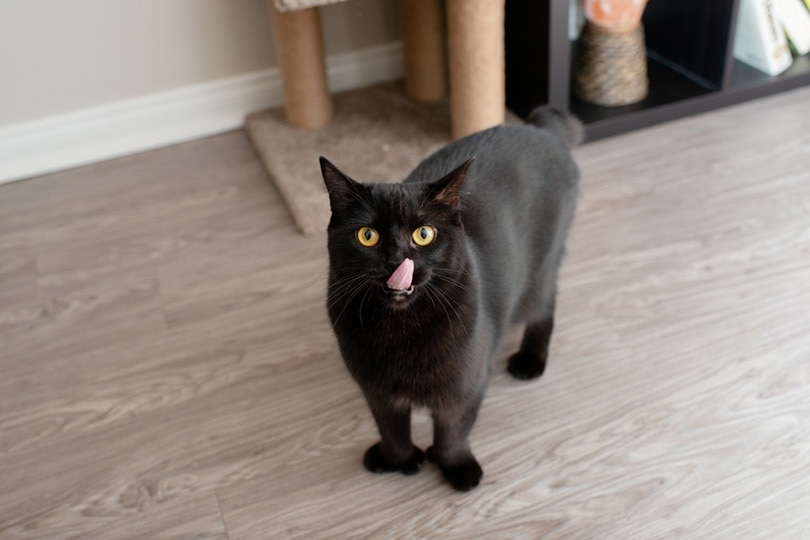 Punny Female Outlandish Cat Names
Hilda on Heels
Brandy Britches of Brawn
Drusilla in the Villa
Florence Pales of Poo
Shi Shi of the North Winds
Veronica Valdaires
Wiska Fliska Francine
Freda the Grim Reapa
Twinkletoes
Gretchen in the Ketchen
Nina Wintersloth
Biggest Bertha on Eartha
Cuddles in the Cutlass
Viola Ragini
Angie Peterson-Smith
Glitter Guts McGraw
Margot Tarot
Penny Lane
Cheenie Poop-in-the-Shoe
Vivica Astrozinica
Cow Bell Fever Fannie
Piney Mae Preriot
Victoria Never Visits
Demmy Lemmy Debra
Susie 'McFinnigan Strikes Again
Brawling Bonnie
Belly Dancing Dolores
Superstretchin' Sabrina
If-I-had-a-dollar Denise
Bennie Sans the Jetts
Marlene Bevelheimer
Princess Witherslaws
Caviar Fairchild
Zero Turn Tina
Ursula Skin and Bones
Martini Linguini Panini
Dinglehopper DeeDee
Finish-my-sentence Stella
Annie McFanny
Judy Is Me
Umbrella For'realla
Astrid Asteroid
Kimmy Cat
The Rogue Witch
Yodeling Yani
Donna Yo Mama
Pepperoni Pizza Pauline
Tippy Toes Tonya
Famine-Stricken Fran
Marlow Mango
Regular Joe Cat Names
You can always spice up your average everyday name by making it fit your feline friend. If you think it would be comical to give your cat an average name with a twist, here are some options you can think about.
Punny Male Regular Joe Cat Names
Pawl—Paul
Purrcy—Percy
Catticus—Atticus
Clawby—Colby
Kitteon—Gideon
Catthew—Matthw
Rupuss—Rufus
Bartholomeow—Bartholomew
Catfred—Alfred
Catnelius—Cornelius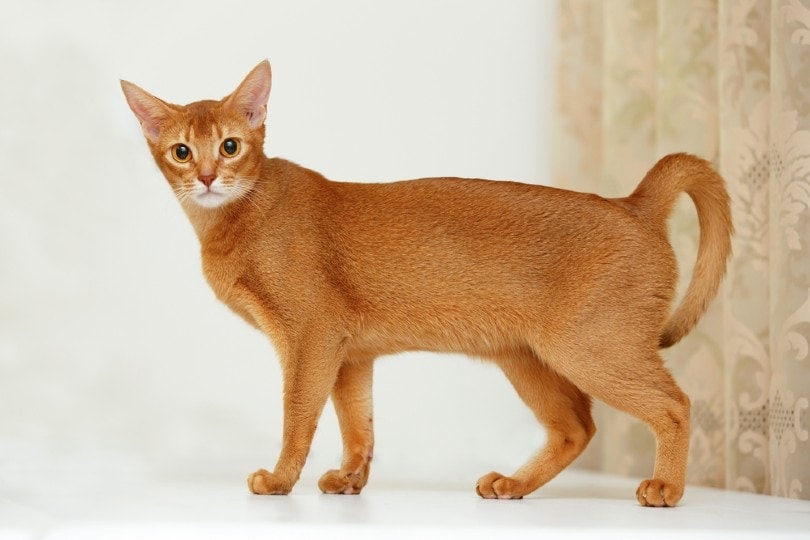 Punny Female Regular Joe Cat Names
Purrcilla—Priscilla
Furrleshia—Felicia
Jessicat—Jessica
Padison—Madison
Pawla—Paula
Catalina—Catalina
Alley—Ally
Meowgot—Margaret
Felina—Selena
Cataline—Caroline
Final Thoughts
No matter what name you choose, this is one of the very first ways you'll bond with your cat. Learning a name and personalizing your kitty is the first part of a long and rewarding partnership between the two of you.
Congratulations on your newcomer, and hopefully, we've helped you out in the name department. And it's just an extra perk that the name you pick is pretty hilarious. We think it's worth the giggles.
Related Reads:
---
Featured Image Credit: DieGambe, Pixabay