Rover.com Dog Sitter & Walker App Review

Our Final Verdict
We give Rover.com Dog Sitter & Walker App a rating of 4.2 out of 5 stars.
Overall Quality: 4/5
Features: 4/5
Price 5/5
Introduction
In today's world, everything needs to be available at the touch of a button. And that includes getting yourself last-minute doggy sitting for Fido.
Rover.com provides a platform for those needing dog care to get in touch with local dog walkers and sitters. And like most companies in the 21st century, they have an app for it. This app is for anyone that has ever need dog sitters or dog walkers. As well as for dog sitters and walkers wishing to offer their services.
Basically, if you have a dog, you need the Rover dog boarding and walking app. Or, if you are looking to become a dog walker, this is an excellent introduction to the world of dog sitting. If you already have reliable dog sitters who you always work with, or you don't have a dog, this app is probably not going to be that beneficial.
Not only is the app quick and convenient to use, but it is also easy to use. It is well designed, and we believe that anyone could navigate themselves around this app with ease (even the technophobes out there!)
So, let's take a closer look at Rover's app and why you should download it straight away.

Rover.com Dog Sitter & Walker App – A Quick Look
Easy to setup
Easy to use
Well designed
Free to download
Push notifications for gigs
GPS tracking unreliable
Users state it is glitchy
Specifications
Here is a list of specifications based on both Apple iOs and Android:
Software Requirements: iOs 11.0 or later / Supports all Android versions
Size of App: 158.6 MB / 32.76 MB
Language Options: Nine languages
Fee: $0
Provider: A Place for Rover, Inc
App Ratings: 4.7/5 stars (2,500+ ratings) / 3.7/5 stars (8,900+ ratings)
It's Free To Use
The app is free to download, which is excellent for those who are thinking about using the app. You can download it, have a look around, and see if it offers the services that you want it to. And if you don't like it for whatever reason? Just delete it. Other than five minutes of your time, you haven't wasted a thing.
The App Is Well Designed
There is nothing worse than an app that is either poorly designed or one that doesn't display correctly on your cell screen. Thankfully, this app is clear and straightforward to use. It flows well, and it is easy to navigate around. It's as though Rover knows exactly which question you are going to aks next, and we like that.
Once you have downloaded the app, you can create yourself and Fido a profile. You choose which service you need, and boom, you wait to hear who wants to be your dog's next best buddy. Select who you want, and as they say, the rest is history…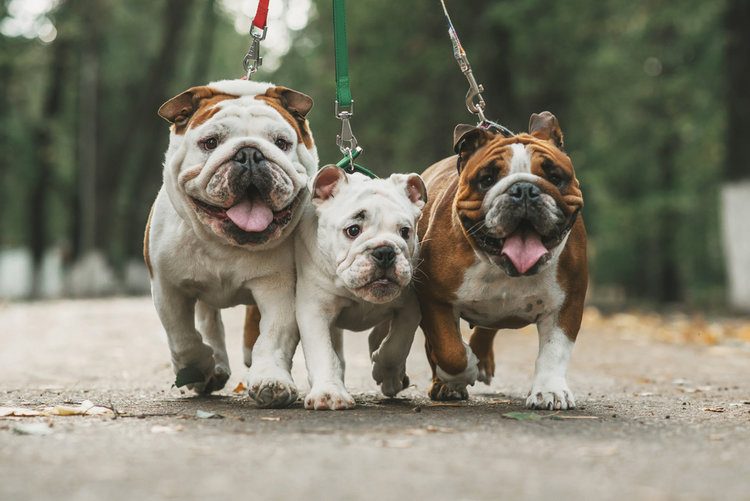 It's Convenient Too
The app is also very convenient. Instead of logging into the website on your home device, you can just pay your dog walker through the app. It's super quick and reliable, and by booking a service through the app, you are covered by Rover's guarantee.
By allowing push notifications on your device, you can connect with dog sitters, walkers, or potential clients in an instant. A word of warning, though, if you are the service provider, you need to be quick to take the gig because users claim that jobs go within seconds.
Supposedly Easy To Keep In Contact With Sitter
The app is supposed to allow you to keep in contact with your chosen dog walker and follow their footsteps thanks to a GPS tracker. But app users state that this feature is glitchy and rarely works. This isn't so much of a problem if you have a trusted dog walker who you can rely on.
But for those who are new to the app, or selected a walker they have never used before, they have found this unreliable service unnerving. Have they walked your dog? Have they not? According to many users, no one knows.
Many users have stated that if Rover could sort this glitch out, the app would be almost perfect.
FAQ
When it comes to the Rover app, here are the main questions that users have:
Can you track your sitters?
The idea is that you can track your sitters, but the reality is that this part of the app is glitchy and not particularly reliable. If your dog walker is insisting that he or she has walked Fido, but the app is showing that they haven't, chances are they probably have done.
Can you send photos to the dog's owner?
Yes, the app allows you to upload photos of your adventures with your new best buddy so that you can show off how much excitement you have both had. Fido's owner can log in and see whenever they want, and you can save these photos for your profile to prove just how much fun you are as a dog walker.
Are there any alternatives to Rover?
Yes, there are, and according to the app reviewers, the only real contenders are Wag and Pawshake.
What the Users Say
Don't just take it from us, here is what other people are saying about this app:
Having used the app for two years, one user said they hardly had any issues. But when they did, their problems were quickly resolved by the Rover team
Many users say that the app is equally useful for dog parents looking for sitters or boarders, as well as those wanting to walk dogs
This app isn't just for dog moms and dads, its for cats too
Some users reviewed that since the most recent update the app has been glitchy and frustrating to use
The app doesn't always update itself with new confirmations or email chains, leaving users no choice but to use the website directly
Thankfully, most reviews from users, be that good or bad, have had a reply from the customer team. When an issue needed attention, they provided advice and a contact number for the Rover customer hotline. This is reassuring to see that they take their customer's queries and concerns seriously.

Conclusion
Overall, Rover's app is free to download, it is user friendly, and it is super convenient. The app makes the process of booking care for Fido or taking up dog walking and sitting jobs a breeze.
The only real downside that we can see to the app is that the GPS tracking feature is glitchy, which can be worrying for some. But, many users got around this issue by requesting that their walker used another location tracker app in conjunction with this one, just to be sure.
You may also like:
---
Featured Image Credit: Rover Dog Sitter & Walker App