Why Does My Dog Lick Metal Objects? Should I Worry?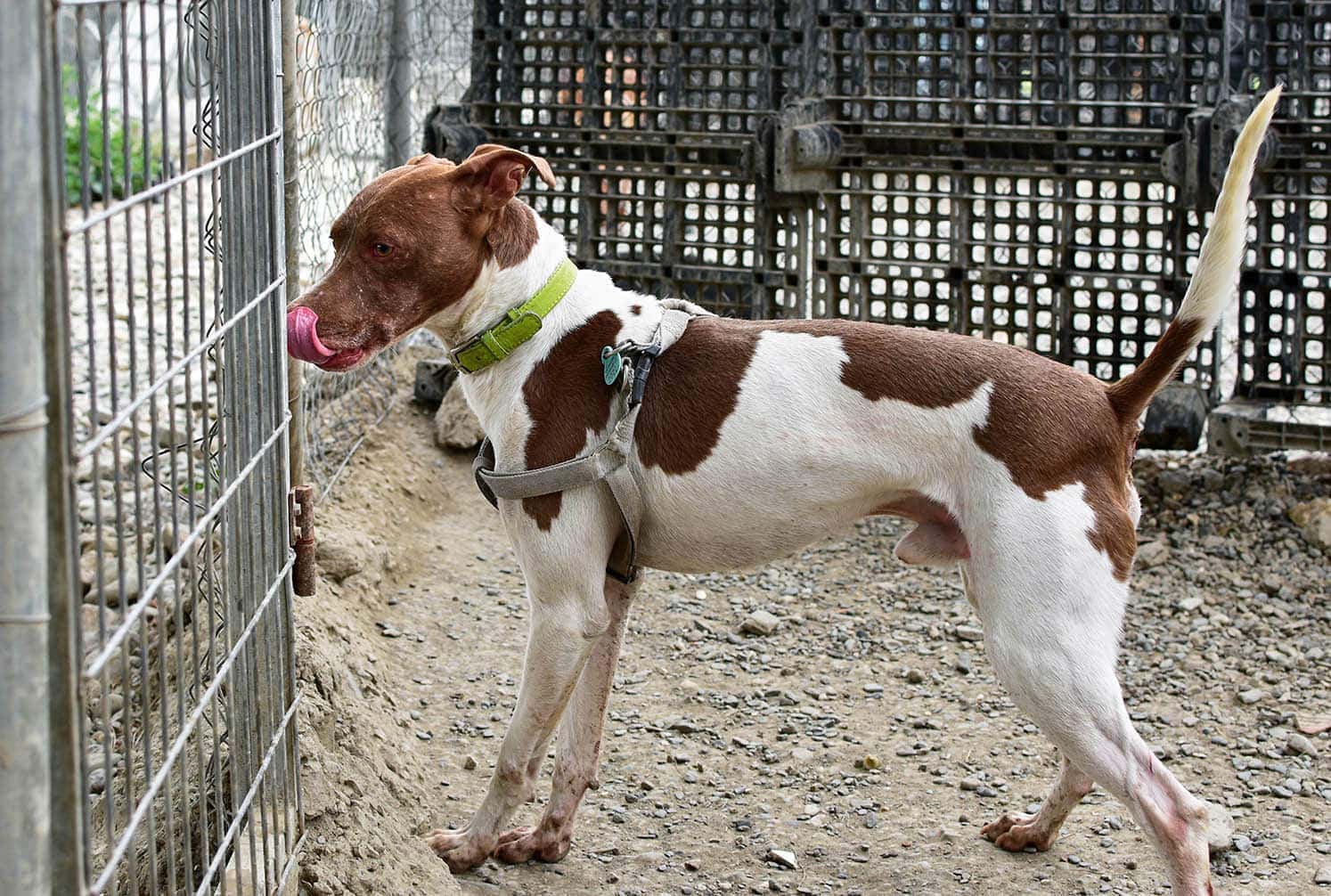 Dogs sometimes lick the strangest objects, some of which being more dangerous than others. Metal, for example, is one material that dogs often like to lick, but it can be a sign of a dangerous condition called pica. At the same time, a dog licking metal maybe nothing more than curiosity, which doesn't warrant any concern. So why does my dog lick metal?
Because certain dogs lick metal out of a health condition, it's important to get to the bottom of the habit. If not, your dog could severely damage or injure itself right in front of your eyes. To find out more about why your dog licks metal objects and whether or not you should worry, keep reading.

Why Does My Dog Lick Metal Objects? 4 Possible Reasons
If you catch your dog licking metal objects, there are 4 possible reasons behind the behavior. One reason should give you nothing to worry about, whereas the others warrant a trip to the vet. Let's take a look at these possible reasons now.
1.

Curiosity
If you catch your dog licking a piece of metal on occasion, it's probably nothing more than curiosity. This is especially true if your dog only licks the metal once or twice. Dogs experience the world through their mouth, much like we experience the world through our hands.
Because of this fact, dogs will lick just about any object once or twice out of curiosity. Most of the time, your dog is licking metal out of curiosity, nothing more. They either smell or taste something they like on the metal, but they aren't attracted to the metal itself. It might be helpful to think of your dog licking metal once or twice as a taste test.
If curiosity is to blame for your dog licking metal, you have nothing to worry about. In fact, your dog being curious shows that it is healthy and happy. Just keep a close eye on your dog to make sure they don't continually lick metal objects, which is a sign that something else is to blame for the behavior.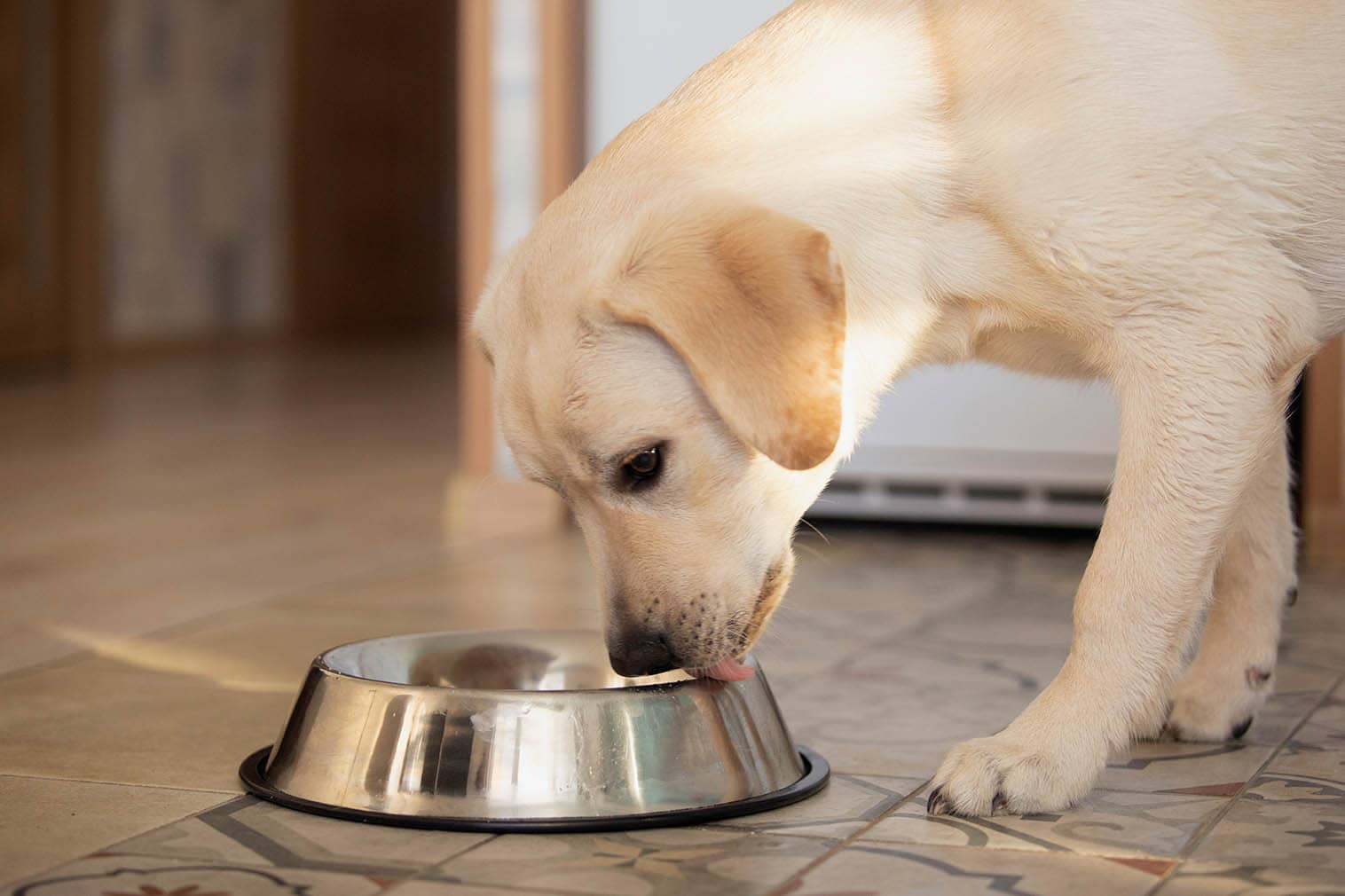 ---
2.

Pica
The second most common reason why dogs lick metal is because of canine pica. Pica is a serious disorder that causes dogs to lick, chew, and crave non-food items, such as metal. Unlike curiosity, pica should cause a lot of concern and you should take your dog to the veterinarian immediately if you think pica is to blame.
You can distinguish between curiosity and pica by paying attention to how much your dog licks metal. Dogs with pica tend to lick metal uncontrollably and are fascinated by it. They aren't simply tasting it to see what it's like. If your dog is simply fascinated by metal, you may need to take your dog to the vet.
It is still unclear what causes dogs to get pica. It is similar to compulsive disorders in that it compulsively drives your dog to try items that are not meant to be ingested. Things like anemia, medication, and depression can all cause pica.
---
3.

Compulsive Disorders
Something else that can cause your dog to lick metal uncontrollably is compulsive disorders. Pica is a type of compulsive disorder, but it's not the only one. Your dog may be licking metal uncontrollably due to another compulsive disorder. Pica and other compulsive disorders will be treated in many of the same ways.
---
4.

Lead Paint
The last possible reason your dog is obsessed with metal is that it contains lead or is covered in lead paint. Lead paint is now illegal because of its severe danger to health, though it is still found in many locations. Unfortunately, the paint tastes a lot like strawberries, causing children and dogs to eat away at the paint.
As a result, many dogs obsessively lick objects covered in lead paint, including metal, because the paint tastes like strawberries. Do not let your dog lick lead paint because of how dangerous it is. Signs that the paint has lead in it includes severe symptoms of lead poisoning, like issues in the GI tract.

More About Pica
Of these three possible reasons for your dog looking metal, pica is the most dangerous since it's more difficult to spot. It's important to understand canine pica and take your dog to the veterinarian if you think pica is to blame for their abnormal behavior.
Diagnosing Pica
If you notice that your dog is fascinated with metal or another type of object it should not be eating, it's a great idea to take your dog to the veterinarian to rule out pica. During the diagnosis process, your vet will ask about your dog's medical history, as well as your dog's current behavior.
After that, your dog will go through a standard physical, including listening to the heart and checking the weight. The vet may order a complete blood count as well to rule out other possibilities. Once the vet rules out all other physical conditions, they typically diagnosed the dog with pica.
Pica Causes
One thing that makes pica difficult to diagnose and notice is that there is no one source that causes it. Instead, a number of factors could lead to your dog's obsession with metal licking. Here are the most common causes for pica caused metal obsession:
Anemia and Other Dietary Imbalances: Dietary imbalances, like anemia, can cause your dog to crave iron, minerals, and other items that taste like metal, causing them to crave metal.
Anxiety: Dogs with anxiety have odd and worrisome behaviors that come about as a response to stress. This includes metal licking.
Attention Seeking: If your dog is bored and seeking stimulation, they alleviate their boredom through pica.
Depression: Depressed dogs express their emotions through odd eating habits and other unusual habits, such as licking metal.
Hookworms: Hookworms and other parasites steal your dog's nutrients, causing them to have dietary imbalances. This causes them to chew or lick metal as a way to get the nutrients they are lacking.
Medical Conditions: Certain medical conditions, such as diabetes and inflammatory bowel disease, are linked to pica.
Train Your Dog to Stop Licking Metal
If your dog is simply licking metal out of curiosity, you likely don't need to do much to train them to stay away. After they realized that the metal does not taste very yummy, they will likely stop licking and not go back.
Still, you may be concerned that the object has lead in it and want to prevent your dog from licking the metal once. If that's the case for you, most dogs without a compulsion issue will respond to the word no. If you're still training your dog, there will be a learning curve. Try to reward your dog by redirecting them away from the metal.
For dogs with pica or other compulsive issues, training your dog will be more difficult. Yelling at the dog is a terrible idea if they're licking out of compulsion because it will scare them and stress them out more. Try to distract your dog instead by throwing their favorite ball or giving them attention.
Additionally, see your vet to determine if pica, a compulsive disorder, or lead is to blame. Getting to the root of the issue can help treat the cause, not just distract from the symptom. Following your vets orders while also distracting them from the metal can make a big difference.

Final Thoughts
Most of the time, you don't have anything to worry about if your dog is licking metal. They are likely just curious and trying to explore the world. However, your dog may have a more serious condition like pica if they're obsessed with licking the metal.
If you notice that your dog is constantly licking metal or chewing objects they shouldn't, it's a great idea to take your dog to the vet. Determine if there is a more serious cause for the unnecessary licking. From there, follow your vet's orders and try to distract your dog from the metal to ensure their safety.
You might also be interested in:
---
Featured Image Credit: Wirestock Creators, Shutterstock