Wisdom Panel Dog DNA Test Review 2023: Is It a Good Value?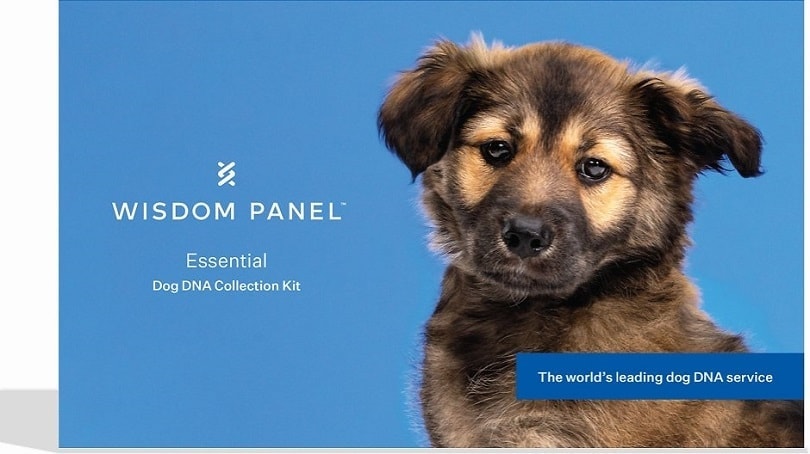 Our Final Verdict
We give Wisdom Panel Dog DNA Test a rating of 4.0 out of 5 stars.
Quality
Easy to Use
Information Details
Price
What Is the Wisdom Panel Dog DNA Test? How Does It Work?

If you purchased a purebred dog, you likely received a ton of paperwork letting you know the complete lineage of your pet. However, if you got your pet from the animal shelter, pet store, or a friend, you may have many questions about your pet's history, not only about the breed but also about its health. The Wisdom Panel Dog DNA Test is the perfect answer to your problem. This test will tell you the breed of your pet as well as any genetic conditions that might be concerning. We're going to take a closer look at how well it works and how hard it is to use.

 The Wisdom Panel Dog DNA Test – A Quick Look
Tests for 350 breeds and varieties
Screens for 25+ medical conditions
Easy to use
Affordable
Other brands have more complete tests
Questionable accuracy
Requires sending out
It only goes three generations back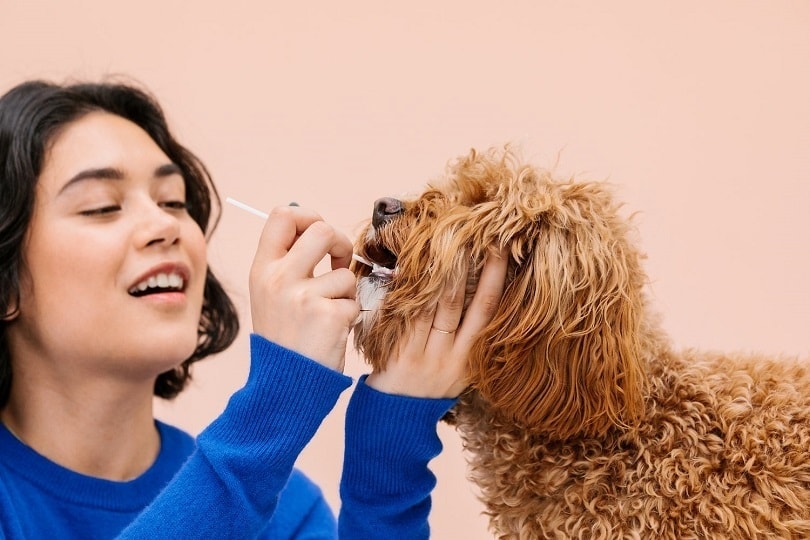 The Wisdom Panel Dog DNA Test Pricing
You can expect to spend about $100 for your Wisdom Panel Dog DNA Test. This cost covers the kit as well as shipping and handling and the cost of reading the tests. Each test will work on one dog only.
What to Expect from The Wisdom Panel Dog DNA Test
Once you order the Wisdom Panel Dog DNA Test, you will receive it in the mail in a few days. Once you complete the simple steps, you mail it back and wait for your results to arrive. It will usually take 2-4 weeks to get your results back in the mail.
The Wisdom Panel Dog DNA Test Contents
Each package contains 2 mascara-style swabs
Step-by-step instructions
1 plastic envelope
Access to a tracking app
Tests For 350 Breeds And Varieties
The Wisdom Panel Dog DNA Test will test your pet against 350 breeds to let you know which combination your pooch is. Based on that information, you'll also be given materials on what to expect in terms of temperament, behavior, and more. The test claims that it is accurate to 1%, and will provide you with a complete readout of every breed present in your dog. This test will also explain a bit about your pup's genes, as well as coat color and length, ideal weight, and more to help you understand your pet better.
Tests for 25+ Medical Conditions
The Wisdom Panel Dog DNA Test also tests for many medical conditions that can affect your dog. It will check for several types of cancer, hip dysplasia, dilated cardiomyopathy, brachycephalic syndrome, and more. It will also check for drug sensitivities like MDR1, so you will know what to expect if your dog faces a situation where it needs to take medication. You can also provide your veterinarian with information about possible complications.
Easy to Use
One of the best things about the Wisdom Panel Dog DNA Test is that it is easy to use. The kit arrives in a box that contains 2 swabs that remind us of the brushes you might find on a mascara stick. You will need to insert each bush into your dog's mouth and keep it there for 30 seconds before returning it to the kit to dry, and you're finished. It can be a little challenging to keep the swabs in your pet's mouth for a full minute, so we recommend a few test runs with a cotton swab so you can see what to expect. You will also need to be careful with the brushes while they dry, so they are not contaminated.  Once the brushes dry, you'll place them in a plastic envelope and mail them back. Our results arrived in about 3 weeks.
Extra Costs
One downside to the Wisdom Panel Dog DNA Test is that several results are behind a premium upgrade, which means you will need to pay extra to see a complete list of results. If you don't upgrade to premium, the results aren't as robust as some of the other brands we've tried.
Is the Wisdom Panel Dog DNA Test a Good Value?
We feel that the Wisdom Panel Dog DNA Test is a good value. It's one of the lower-cost tests on the market, and it provides you with a good amount of interesting and helpful information about your pet. It's not as robust as the other brands, but you can upgrade to premium for a complete range of results for a cost comparable to other brands that offer similar packages. This test can provide you with valuable information about your pet's health that can help you avoid health issues later in life.

FAQ
How Many Test Swabs Come In A Package?
There are two in each kit, but you will need to use both for one test.
Will This Test Detect Dwarfism?
You will need to upgrade to the premium test to check for Skeletal Dysplasia 2, the gene that is responsible for dwarfism.
Do I Have To Send A Picture With The Swabs?
No, you will not need to send a picture along with your test swabs.
Will This Test Tell Me My Dog's Weight?
No, this will tell you the ideal weight range for your dog based on its breed(s), but it won't be able to tell how much your dog currently weighs.
How Young Can A Puppy Be To Test?
The Wisdom Panel experts recommend you wait until the puppy is weaned from its mother to avoid contamination.
How Do I Activate The Test Kit?
Each kit has a unique code that you can use to track your test's progression after you send it back.
Can The Test Determine If Two Dogs Are Related?
The Wisdom Panel Dog DNA Test does not check for parentage, but If you get two dogs tested, you can contact Wisdom Panel to get a sibling test.
What the Users Say
We wanted to see what other people who used the Wisdom Panel Dog DNA Test were saying, and this is what we found out:
Most people enjoyed learning more about their pets.
Most people were shocked by the breeds in their dog.
Most people said the test was accurate, but a few claimed it was off the mark.
Several people get multiple tests.
A few people mentioned that The Wisdom Panel Dog DNA Test makes a great gift.
A few people had difficulty keeping the swab in their dog's mouth for 30 seconds.

Conclusion
We enjoyed getting our pet tested using the Wisdom Panel Dog DNA Test and think you will too. The information you learn is fun and helpful. The cost is reasonable, and many people might get more than one. The premium upgrade is a little disappointing, but you might feel like the extra information is worth the cost.
We hope you have enjoyed reading over this review and learned something new about dog DNA tests. If we have helped convince you to give one of these tests a try, please share this Wisdom Panel Dog DNA Test review on Facebook and Twitter.