100+ Anime Dog Names: Ideas for Geeky & Cool Dogs (With Meanings)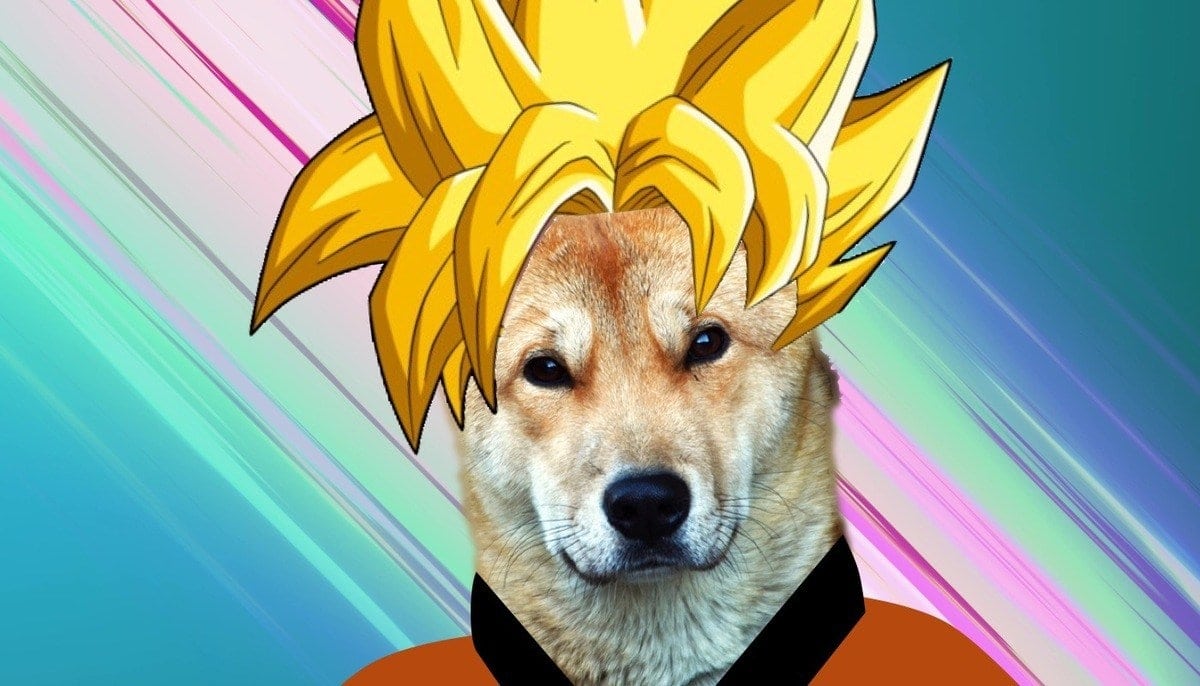 With Japan as the origin, the alluring anime is a Japanese translation of the word animation. Although other countries attempt to replicate their creativity, no one has mastered it quite like Japan. Anime is growing in popularity and has captured enthusiasts of all ages. These storylines gained their following through graphic novels and comics widely known as manga. Many manga chapters have gradually evolved into anime episodes, many of which date back decades. Of course, your love for anime is not quite comparable to the love you feel for your new pup, but this eclectic genre certainly offers fresh and exciting dog name opportunities. 
The perfect anime dog name for your new addition is definitely out there and we are here to help you find it! Whether you see similarities in your favorite characters or think one of your most prized comic book titles offers a catchy name, we are certain there is an anime dog name right for every type of pup. 
So let's explore your options!
Female Anime Dog Names
Inori (Guilty Crown)

Keiko

Nanami (Kamisama Kiss)

Shura (Ao No Exorcist)

Nami (One Piece)

Saber (Fate/Stay Night)

Mercury (Sailor Moon)

Heartfilia (Fairy Tail)

Aqua (Konosuba)

Asuna (Sword Art)

Rei Ayanami (Neon Genesis Evangelion)

Yamanaka (Naruto)

Bulma (Dragon Ball Z)

Akeno (High School DxD)

Yoko Ritona (Gurren Lagann)

Retsu (Bleach)

Hinita (Naruto)

Kotori Minami (Love Live? School Idol Project)

Kirishima (Tokyo Ghoul)

Sinon (Sword Art)

Taiga Aisaka (Toradora)

Yoruichi (Bleach)

Musubi (Sekirei)

Hitagi (Bakemonogatari)

Temari (Naruto)

Izumi (Fullmetal Alchemist)

Himiko Toga

Mei Misaki (Another)

Misty (Pokemon)
Male Anime Dog Names
Yunyun (Konosuba)

Kenpachi (Bleach)

Utachi (Naruto)

Jin (Samurai Champloo)

Shanks (One Piece)

Sanji (One Piece)

Cinnamoroll (Hello Kitty)

Yagami (Death Note)

Dear Daniel (Hello Kitty)

Ash (Pokemon)

Ketchum (Pokemon)

Houju (Monogatari)

Hirako (Bleach)

Kotaro (Haikyuu)

Megumin (Konosuba)

Nagato (Naruto)

Tetsuro (Haikyuu)

Goku (Dragon Ball Z)

Gohan (Dragon Ball Z)

Kei (Haikyuu)

Soul (Soul Eater)

Wiz (Konosuba)

Trafalgar (One Piece)

Shouka (Monogatari)

Elric (Fullmetal Alchemist)

Koshi (Haikyuu)

Tuxedo Man (Sailor Moon)

Smoker (One Piece)

Seiran (Monogatari)

Anime Series Dog Names
Whether you've discovered a new found love for anime, or been a loyal follower for a while, there is bound to be a series you simply cannot get enough of. Riveting characters, a compelling storyline – surely one must top the rest. It would be an endless list if we included them all, so below you will find the most popular anime television shows and comic books – each doubling as fun and cool anime names for dogs.
Alchemist

Fate

Monogatari

Hello Kitty

Naruto

Sailor

Sekirei

Anohana

Bleach

Gurren

Mushi-Shi

Anime

Kiki

D-Note

Pokemon

Yu-Gi-Oh

Academia

Champloo

InuYasha

Neon

One Piece

Konosuba

Memorable Anime Dog Characters Names
Dogs were named man's best friend for a reason – so naturally, anime storylines would include a few memorable anime dogs. If you are looking to keep your canine name in the dog family, these notable anime dog characters lend themselves as great suggestions.
Rockbell

Inu

Sadaharu

Ein

Tanuki

Enek

Harumi

Gin

Shu

Potato

Repede

Makkachin

Kiba 

Muttley

Heen

Tobimaru

Guts

Keke

Pakkun

Iggy

Chou Chou

Inuki

Shiro

Pluto

Akamaru

Hayate

Jirou

Taro

Droopy

Wanta

Hakubi

Koromaru

Tetsuya

Riku

Maromi

Totakeke

Menchi

Hanako

Odie

Finding the Right Anime-Inspired Name for Your Dog
Dogs don't need any help with keeping us entertained but that doesn't mean we want to choose a name for them that's overused or dated. Give your peppy puppy a name that's just as vibrant and colorful as they are. We hope that you found one among our list of 100+ anime dog names that you love and that suits your canine companion.
Feel free to continue exploring our other name posts if you're still unsure: