150+ Spanish Dog Names: Vibrant & Romantic Ideas

Naming your new dog or puppy is a treasured ritual, and many owners have studied Spanish names for inspiration. Which name will you bestow on your new pet? Will it be something brave, like Tuco, or soft and sweet, like Angelina? To help you with your name search, we've put together a comprehensive list of over 150 Spanish dog names. Take a look, and if you're "muy afortunada" (very lucky), you'll find a great name for your new furry friend below!

How To Name Your New Dog
Naming a new dog can be easy if you give the task to a child and just say, "Pick something." Before doing that, stop and think about it for just a moment and remember that whatever moniker you bestow on your dog will remain for the rest of its life. Some owners pick names based on a special memory, like the name of their favorite person or place. Others pick names representing their beliefs, favorite TV show, or most beloved movie, book, or historical figure.
One last thing to consider is the breed you've adopted. What are that dog's physical or psychological traits? Do they bark a lot, or are they laid back or shy? Are they incredibly huge, like a Great Dane, or tiny, like a Chihuahua?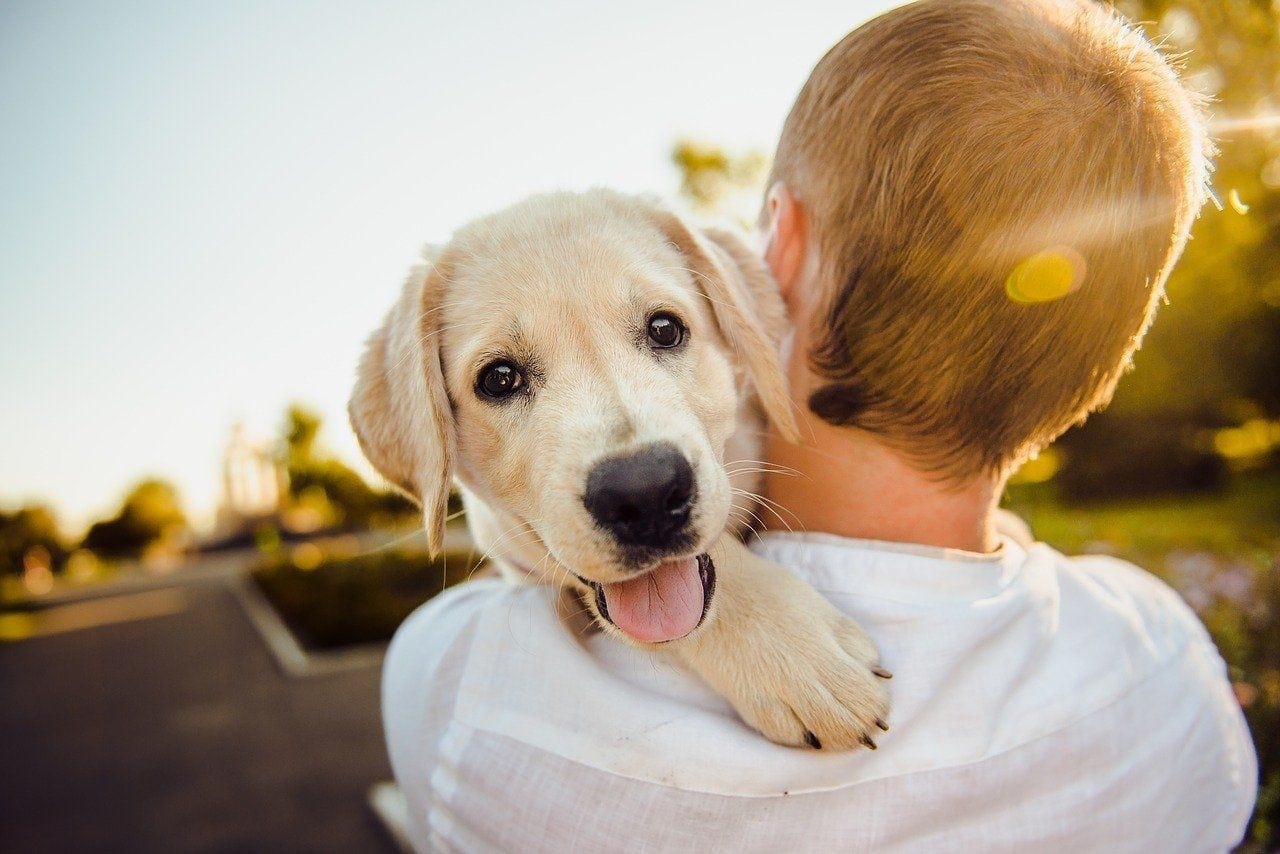 Romantic Spanish Dog Names
The following dog names all have ties to romance, love, and intimacy in Spanish. If your dog is a lover and not a fighter, one of the following names will be perfect.
Alma (Soul)
Amor (Love)
Dulce (Sweet)
Hermosa (Beautiful)
Hermoso (Handsome)
Bella (Pretty)
Cariño (Darling)
Rosa (Rose)
Bebé (Baby)
Vida (Life)
Luna (Moon)
Cielo (Heaven/sky)
Corazón (Sweetheart))
Tesoro (My treasure)
Rey (King)
Reyna/ Reina (Queen)
Amante (Lover)
Bombón(Bonbon/sweetie)
Preciosa (Lovely)
Radiante (Radiant)
Linda (Pretty)
Guapo (Handsome)
Beso (Kiss)
Vibrant Spanish Names for Your New Dog
Looking for a dog name that will light up a room when you say it? If so, the vibrant Spanish dog names below might be what you're searching for.
Luz (Light)
Vida (Life)
Pequeño (Little one)
Diminuto (Tiny)
Valiente (Valient/Brave)
Corajudo (Brave)
Luz solar (Sunshine)
Afortunado (Lucky)
Fuerte (Strong)
Poderoso (Powerful)
Maravilloso (Wonderful)
Radiante (Radant)
Espléndido (Gorgeous)
Feliz (Happy)
Flor (Flower)
Mariposa (Butterfly)
Exotic Spanish Names for Your Dog
The names below fit the ticket if you're looking for something unique and exotic for your new dog.
Abran
Adriano
Bartoli
Charro
Damario
Dominica
Edmundo
Elisa
Esmerelda
Feliciano
Florencia
Gabriela
Gabrio
Hilario
Jairo
Javiero
Leandro
Manny
Mia
Naldo
Natalia
Olivia
Sanson
Yago
Zacarias
Spanish Dog Names Based on Food
There's no denying that Spain and other Latin countries have delicious food. You might have a favorite food you want to remember every time you call your dog, in which case the names below will quench your thirst and fill your belly.
Churro
Gazpacho
Jamón
Tortilla
Chimichanga
Burrito
Tres Leches
Taco Supreme
Tamale
Empanada
Cuba Libre
Piña Colada
Mojito
Pepino
Jalapeño
Frijoles
Queso
Popular Spanish Dog Names in Latin America
The names below are some of the most popular for dogs in Latin American countries. If you're looking to honor your Latin heritage, all of them would be a wonderful choice for your new dog.
Clareta (Clear-headed)
Carlos (Brave)
Concha (Seashell)
Ernesto (Sincere)
Esperanza (Hopeful)
Felisa (Good Luck)
Hugo (Intelligent)
Lucia (Light)
Martin (Powerful)
Mateo (God's Gift)
Milena (Gracious)
Pablo (Humble)
Sofia (Wisdom)
Sol (Sun)
Thiago (Protected)
Valentina (Strong)
Valeria (Spirited)
Spanish Names for Female Dogs
We've looked at Spanish dog names based on food, popular names, and romance, but nothing specific for a female dog. Below are a few choice names for your lady canine that will remind you of her power, grace, and poise.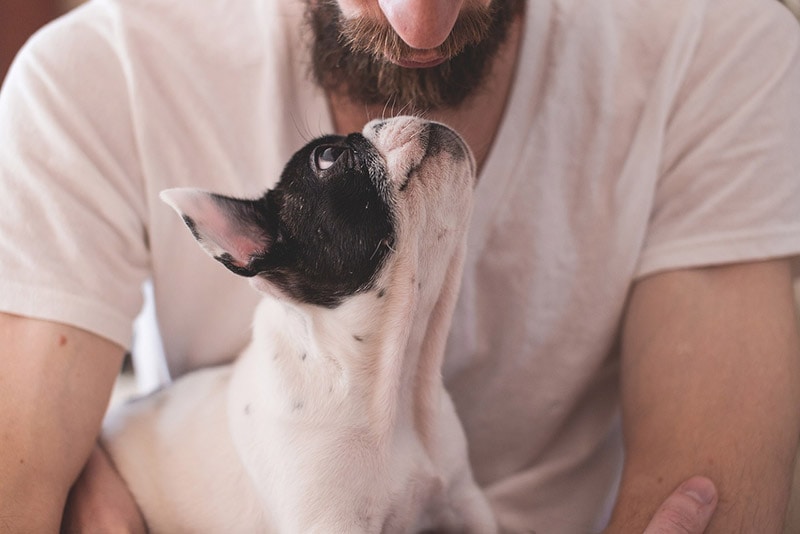 Adella
Adrianna
Alba
Ana
Beatriz
Callista
Camilla
Carolina
Cristina
Daniella
Elena
Emilia
Guadelupe
Isabella
Jada
Julieta
Letizia
Liliana
Magdalena
Martina
Maya
Paula
Savannah
Spanish Names for Male Dogs
We've seen excellent female Spanish names for dogs, but now let's look at some of the more masculine selections on our list. The following male dog names are quite popular in Latin countries and would make a great choice for your furry friend.
Alonso
Alvara
Bautista
Dario
Diego
Eduardo
Enrique
Esteban
Gonzalo
Humberto
Izan
Javier
Jorge
José
Juan
Leo
Manuel
Marcos
Mario
Mauricio
Maximiliano
Pedro
Rafael
Ramon
Rodrigo
Salvador
Santiago
Santino
Segundo
Sergio
Tadeo
Vicente
Spanish Names for Dogs From Fiction, TV, Movies, and Books
Looking for a Spanish name for your dog from fiction, including books, TV, movies, and more? If so, the names below come right off the page or silver screen!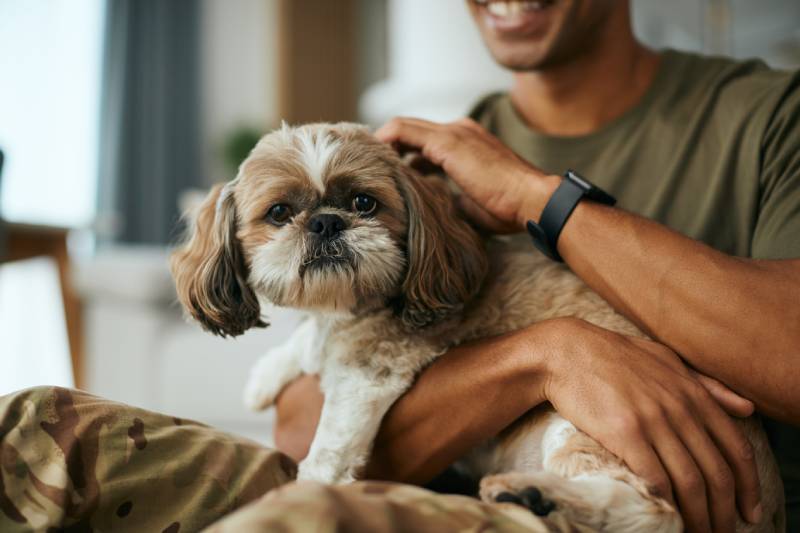 Gomez Addams (The Addams Family)
Berlin (Money Heist)
Manuel (Fawlty Towers)
Don Pedro (Much Ado About Nothing)
Figaro (The Marriage of Figaro)
Carlotta (Phantom of the Opera)
Cuto (Comic character)
Pepe the King Prawn (The Muppets)
Diego Salvador Martinez Hernandez De La Cruz (Hollyoaks)
Inigo Montoya (The Princess Bride)
Wednesday Addams (The Addams Family)
Carmen Santiago (Where in the World is Carmen Santiago)
Ernesto de la Cruz (Coco)

Final Thoughts
You need to look at quite a few names and get the input of everyone you care about the most before choosing a name for your new dog. Or, you could print this list, tack it to the wall, throw a few darts, and use the name you hit!
Whatever method you choose, we hope the Spanish and Latin-centric names we've presented today will help you find the perfect name for your new perrito (little dog)! Buena suerte con todo, nuestras amigos! (Good luck with everything, friends!)
If you want to test out a few more names on your pup before deciding, check out one of our name posts linked below:
---