63 Best Gifts for Cat Lovers in 2023: Inspirational Ideas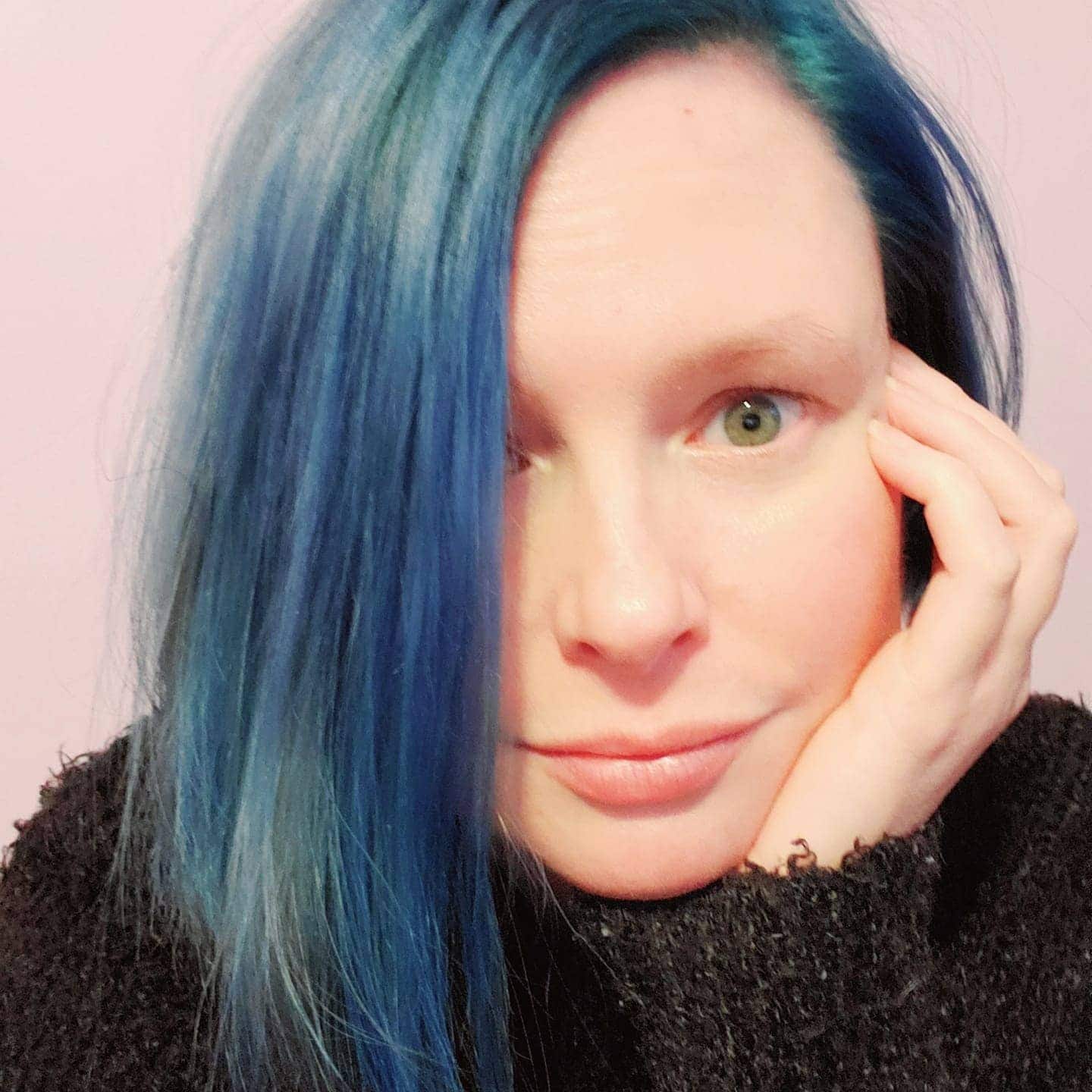 Trying to figure out the perfect gift for your friend or family member when a holiday rolls around can be challenging. However, if the person you're gifting to is a cat lover, you'll have a much easier time finding a fabulous gift. There is a plethora of kitty-based gifts out there for all the cat lovers in your life; you only need to know where to look!
That's why we're here with 63 of the best gifts for cat lovers in 2023. Whether your cat-loving person is a fan of games, adores books, spends all their time in the kitchen, or has a thing for fashion and accessories, we've got you covered. Take a look below to find the exact gift you've been searching for!
Click to Jump Ahead:
The 63 Best Gifts for Cat Lovers
The 5 Gifts for Your Cat Lover & Their Cat
Cat parents are huge fans of their felines, so why not gift them something they and kitty can both use? Here are a few gift ideas that can be shared by your favorite human and their favorite cat.
1.

GINYICY Portable Travel Pet Carrier Backpack
Cat lovers always need a good carrier to cart their kitties around, whether for a nice walk outdoors or to the vet. And the GINYICY Pet Carrier Backpack delivers on both usability and style. With its fun bubble window, felines can look out and see everything going on around them, while stylish cat parents will love the look of this leather backpack. The backpack has plenty of air ventilation to keep cats cool during travel and features thick straps that make carrying around a cat much easier. The only downside to this gift is that it's not suitable for large cats (over 10 pounds), so make sure your cat lover's pet will fit before gifting this!
---
2.

How to Speak Cat Cards
Felines are wonderful, no doubt, but since they don't speak the same language as us, it can be difficult to understand them at times. So, to help your cat-loving friend or family member better understand kitty, why not give them these How to Speak Cat cards? Besides being absolutely adorable, these fun cards combine cat pictures and text to explain everything one needs to know about feline body language. Trust us, the cat lover in your life will be thrilled to have these!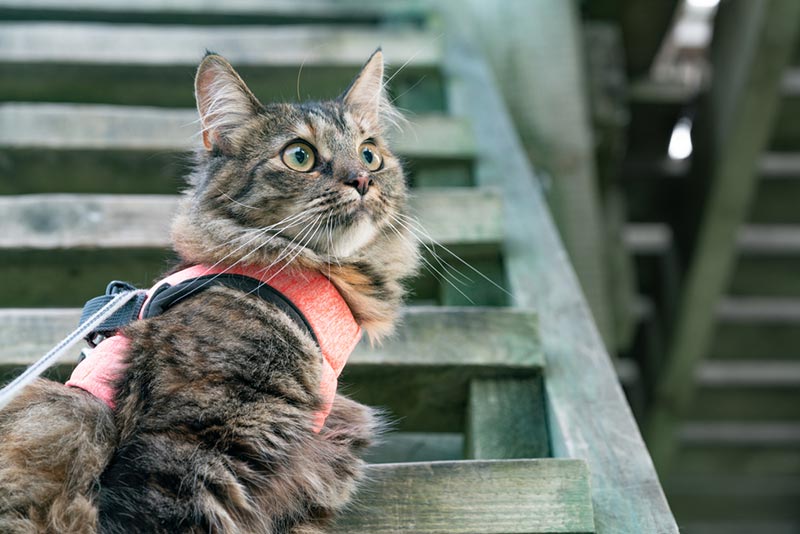 ---
3.

Laptop Cat Scratching Pad
Every feline owner in the world has had the experience of working hard on the laptop, only for kitty to come up and walk all over the keyboard, causing chaos. To save your favorite cat lover a bit of time and frantic scrambling to undo what their cat just did to the laptop, treat them to this fun scratching pad. Designed to look like a laptop, it's sure to keep cats occupied and away from the real thing while cat lovers' work!
---
4.

Pettsie Cotton Breakaway Cat Collar with Friendship Bracelet
Let your favorite cat-loving pal tell the world how much their cat means to them with this gift! This cute, lightweight kitty collar with matching friendship bracelet will let everyone know about the special bond your cat lover has with their pet. Plus, the collar and bracelet are stylish and designed to fit women and men, so it's great for all. And for felines, the collar is a breakaway, so they avoid getting trapped in a sticky situation if the collar catches somewhere.
---
5.

The Cat Ladies Organic Pet Grass Grow Kit
If you know a cat lover fond of gardening, this is the perfect gift for them. This grow kit lets cat parents grow their own grass for their kitties (a blend of oats, wheat, barley, rye, and flax) that is totally organic and completely safe for felines to consume. And cats will love the taste of this grass! Plus, having their own grass should help keep cats away from any plants in the home, which is a bonus for your cat lover. This gift comes with everything included and is easy to use, even for first-time growers.
The 2 Gifts for Your Cat-Loving Coffee Drinker
There's nothing better than cats, but coffee comes pretty close to being just as good! If you have a person in your life who adores both cats and coffee, these are the gifts for them.
6.

Pinky Up Chloe Ceramic Cat Mug
This mug lends a charming yet elegant touch to any coffee and cat lover's life! Made from pink ceramic and featuring gold detailing, this 3D mug is perfect for morning coffee or tea. The ergonomic handle makes holding the mug easier, while the curved rim makes for simpler sipping. Plus, there's a secret message hidden in this mug! It's sure to delight any lover of cats and coffee.
---
7.

Cat Mug
If you know someone that adores cats and coffee but enjoys a more artsy feel to their items, this is the mug you need. These handmade ceramic mugs come in a variety of colors (both for the mug and the cat on it) and can be personalized with a name (though this is optional). And even though it's handmade, it's still safe for microwaves and dishwashers, so your cat lover doesn't have to worry about taking extra time to clean it.
The 6 Bookish Gifts for Cat Lovers
Have a cat lover in your life who's also a book lover? Then surprise them with a book featuring cats. There are tons of feline-related books, but here are some of our favorites.
8.

Adventure Cats: Living Nine Lives to the Fullest
While taking a dog with you when you hit the nearest hiking trail is admittedly easier, it doesn't mean you can't take your cat adventuring, too. You just have to know how, and that's where this book comes in. This book features photos of felines having all sorts of outdoor adventures, from hiking to surfing, shares real-life tales of adventuring kitties, and gives tips on how to enjoy the great outdoors with your favorite feline. It's sure to be a smash with the cat lover in your life that also enjoys exploring the world!
---
9.

Cats on Catnip
Or go the humorous route and gift your favorite cat lover this book of photography featuring cats on catnip. Whether a catnip trip makes a feline run up the walls, roll around the carpet, or simply zone out, it's always hilarious to watch. And this book captures all those funny moments that make a cat lover laugh and appreciate their kitty even more.
---
10.

Cooking for Cats
Technically, this book is another gift that can be enjoyed by both cat lovers and felines and makes an excellent gift for the cat parent who enjoys cooking. Feeding our pets a healthy diet they won't stick their nose up at can be difficult at times (especially with picky felines!), so this cookbook has put together recipes for meals and treats any cat will love. Plus, all recipes feature inexpensive ingredients that are usually already on hand, which makes cooking for kitty even simpler. This book will be a hit with cat lovers who spend a lot of time in the kitchen!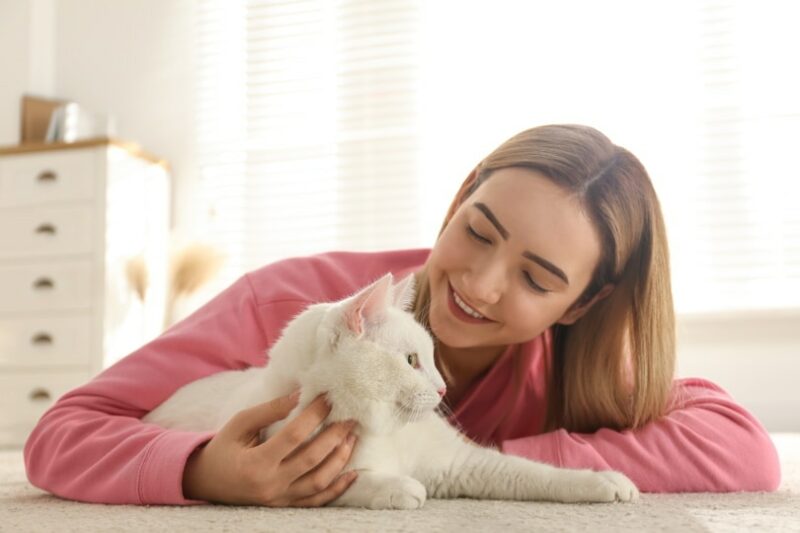 ---
11.

Dancing with Cats
This classic book is for the cat lover in your life who's also a dancer! Considered ahead of its time, "Dancing with Cats" shares photos and stories of people engaging in dance with their feline companions in this special 15th anniversary edition. Whether your dancer buddy dances with their cat or not, they're sure to enjoy this book of dancing cats.
---
12.

Personalized Book: Where's Your Cat? Adventures in Meowtown
You might think nothing could be better than a book of dancing felines, but this personalized book might just be it. Any cat lover in your life will love having a book about their very own cat, and you can give them just that with this book. With "Adventures in Meowtown", cat lovers get to enjoy beautiful illustrations while they search and find their own kitty among the pages. The illustrations feature tons of felines and plenty of parodies, so it's enjoyable for all ages.
---
13.

Walter Chandoha. Cats. Photographs 1942–2018
Need the perfect gift for someone who adores everything vintage? This book, made up of the photos of Walter Chandoha, features nothing but vintage shots of felines. Images include black and white, street shots, glamor shots, shots from vintage cat shows, and more, so there's sure to be a genre of photo your cat lover enjoys. And with 296 pages, your gift recipient will be getting a lot of cats!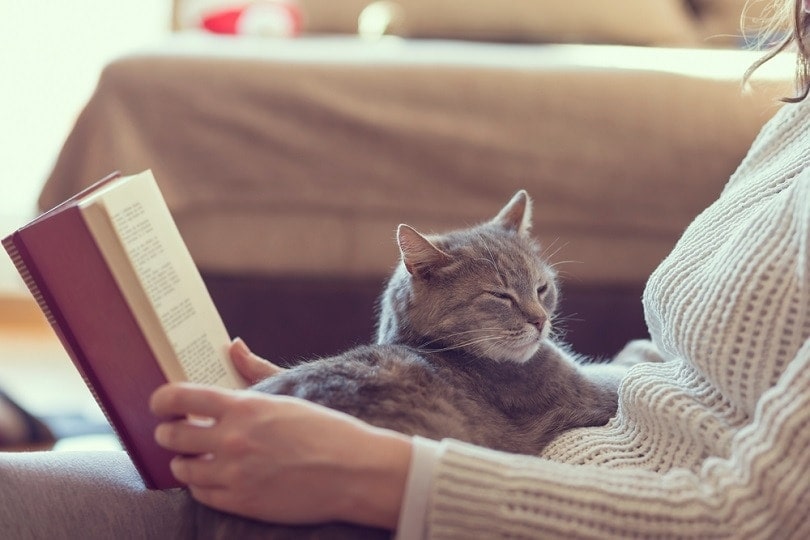 The 6 Game Gifts for Cat Lovers
Of course, some people are bigger fans of games than books. While you might not expect a ton of cat-related games to be available, there are a few that should please any game lover.
14.

Bookish Cats Puzzle
This fun puzzle is not only an excellent gift for cat lovers but lovers of Oz as well. That's because each puzzle features illustrated felines dressed up as characters from the ever-classic "Wizard of Oz". And though the puzzle and unique art are enjoyable enough, the puzzle also comes with gold embellishments to add a nice touch of class. Puzzle fans will be delighted!
---
15.

CAT-opoly Board Game
If board games are more your cat lover's style, then this CAT-opoly game is purrfect! It's essentially Monopoly, but with a twist; instead of collecting property, you collect felines. You'll also find yourself running into issues such as fleas and surprising cat-astrophes as you play, increasing the fun. It's a cute game for those that enjoy board games and kitties!
---
16.

The Chorus Postcard Puzzle
This jigsaw puzzle may be small, but it's absolutely adorable. Featuring the painting "The Chorus" by Rebecca Salinas, this puzzle is nothing but cats—meowing cats, to be exact. Any puzzle lover that adores felines will surely have a blast putting together this puzzle of chorusing kitties. (Plus, this gift is super affordable!)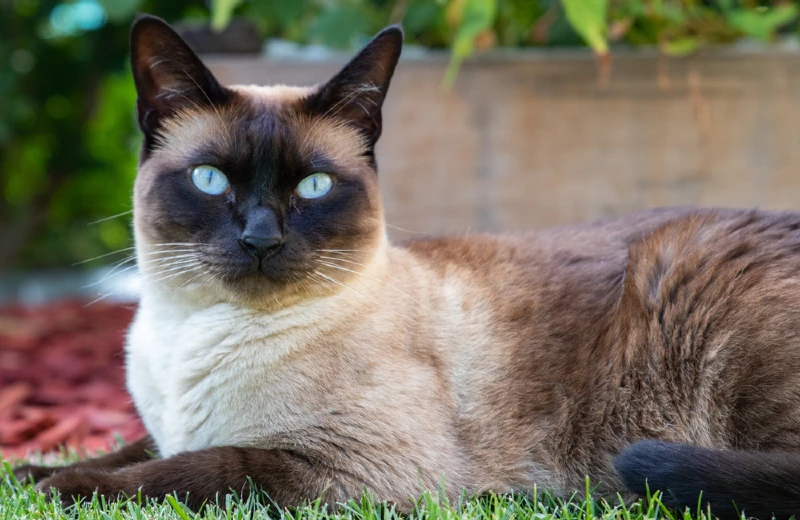 ---
17.

Exploding Kittens
Billed as a game for those who "are into kittens and explosions", Exploding Kittens is a barrel of fun. This card game is simple to learn and play, can have up to 10 players, and can be a bit cutthroat. Featuring cards full of kittens, laser beams, goats, and more, Exploding Kittens makes an excellent party game, and since it's got so many kittens, your cat lover will love it.
---
18.

The Isle of Cats
The Isle of Cats board game looks a bit more complicated than CAT-opoly, but it's full of unique cat illustrations and figures sure to delight any lover of felines. The goal of the game seems to be saving as many kitties as you can before the evil villain appears, during which time you'll also find treasure and learn ancient wisdom. The game is suitable for those 8 years and up and can involve up to four players (though there is a solo mode). Overall, it seems like a unique cat board game for your cat fan!
---
19.

Stray
Every cat lover has, at one point or another, wondered what it would be like to see the world the way their cat does. And with this video game, they can finally find out! Stray lets you play as a stray cat wandering around, completing missions, and more. While you're off on your quests, though, you also get to enjoy typical cat behavior, such as knocking things off tables, scratching at the carpet, and jumping on things you shouldn't. It's loads of fun for gamers and non-gamers alike, and cat lovers will immensely enjoy it!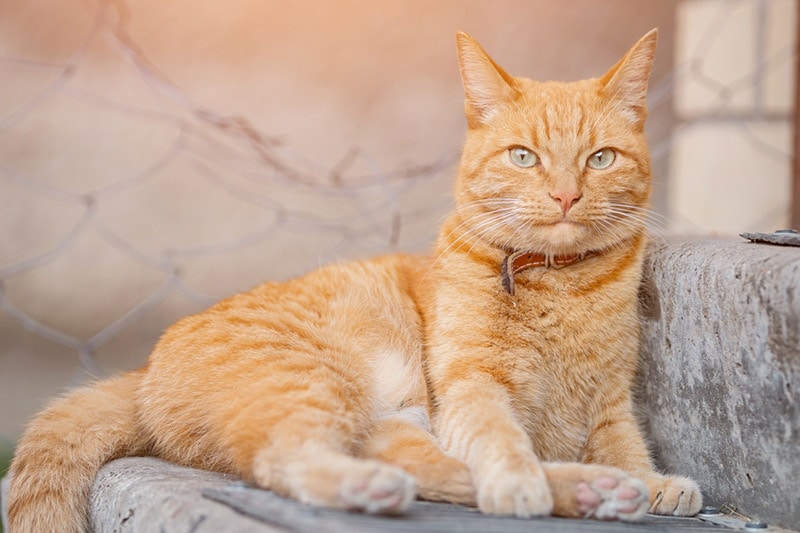 The 4 For the Cat Lovers Who Also Love Art
Artwork can be an important part of one's life, and almost any art is made better by the addition of felines. So, why not give the cat lover in your life a fabulous piece of kitty art?
20.

Cat Walker – ART PRINT
This quirky print will liven up any room of a cat lover's home! Featuring (you guessed it) a cat walker walking six cats, the art style of this one is incredibly whimsical. And because it's almost entirely done in black and white (with just a smidge of red), this piece of art should work with any home décor. It doesn't come with a frame, though, so you'll have to purchase that separately.
---
21.

Paint Your Life Custom Cat Portrait
What's better for a cat and art lover than a piece of artwork featuring felines? Artwork featuring their own felines! And you can give them just that via Paint Your Life. Paint Your Life does custom portraits of all sorts of people, pets, and things, including cats. Artwork can be done in a variety of mediums, including oil, acrylic, charcoal, pencil, and more, so you should find the style your cat lover likes most. Plus, the website has tons of fun inspiration for portraits if you're unsure what angle to approach it from. This one is definitely a unique gift for cat fans!
---
22.

Queen Pet Poster
This piece of art is similar to the one above but comes in poster format. It also involves picking out a costume for the cat that's going on the poster, which is a lot of fun (there are even Game of Thrones inspired outfits!). If your favorite cat lover has a penchant for dressing up their feline, this is definitely the gift for them.
---
23.

the most Famous Cats of the Internet Framed Art Print
Fans of viral cats rejoice, for this piece of art features only famous internet kitties (yes, including Grumpy Cat)! Sure to delight any meme fan or cat lover who follows felines on Instagram and TikTok, this piece of art contains 20 internet-famous cats done in adorable illustrations. Best of all, it comes framed (with 18 different frame options), so you don't have to purchase that separately!
The 8 Fabulous Accessories for Cat Lovers
Some people enjoy accessories, such as jewelry, more than books and art. Thankfully, there are tons of cat-related accessories available. Below you'll find a few of the best.
24.

Black Cat Headband
If your fav cat lover has perfected their K-beauty routine, they'll love this black cat headband to hold their hair back while they go through each step. With adorable kitty ears, this headband is fun and functional. It's also super soft, so it's comfy, and hand washable, so it's simple to care for. This is one headband guaranteed to bring a smile to a cat lover's face!
---
25.

Cat Claw Clip
Any cat fan with longer hair will surely adore these hair clips. Each claw clip is shaped and painted to resemble a cat and comes in a variety of colors, including black and brown. They're utterly adorable, and reviews from other people who purchased them said they were massive hits with the cat lovers in their lives. The clips are also quite sturdy, so they should last a while.
---
26.

Cat Initial Bracelet
For the jewelry fan who loves felines, this bracelet is sure to delight. It's simple yet elegant and features the outline of a cat head along with a disc to put your cat lover's initials on (or their cat's). You can get the bracelet in gold, rose gold, or silver finish. You can also get up to four initials put on the bracelet. There's even an option for a matching necklace! Plus, this piece of jewelry is quite affordable.
---
27.

Classic Literature Cat Tote
You wouldn't think there'd be a way to make cats even more awesome, but it turns out that when you put them into classic literature, they are indeed even cooler. That's what makes these tote bags so great! Each bag features an illustration of a cat as either a character from "Romeow & Juliet", "Pride and Purrjudice", or "The Great Catsby", and they are truly unique. Each tote is 16.5"L x 14.5"W, so they should carry quite a bit, too.
---
28.

Gray Cat Necklace
Let your feline fan keep a cat close to their heart with this lovely gray cat necklace. The hand-painted porcelain kitty on this necklace is sweet as can be and has a vintage feel to it that makes it super stylish. The necklace is 24 inches, comes on a steel chain, and all necklaces ship for free!
---
29.

Kate Spade Cat Umbrella
Kate Spade was a popular designer best known for her handbags, but she also designed other things like this umbrella. With adorable kitty ears and a cute drawn-on kitty mouth, this black umbrella is an excellent gift for cat lovers of all ages. The umbrella is 32.5"L x 35"W, so it should keep cat lovers well-protected from stormy weather. Rain will never seem like a hindrance again with this gift!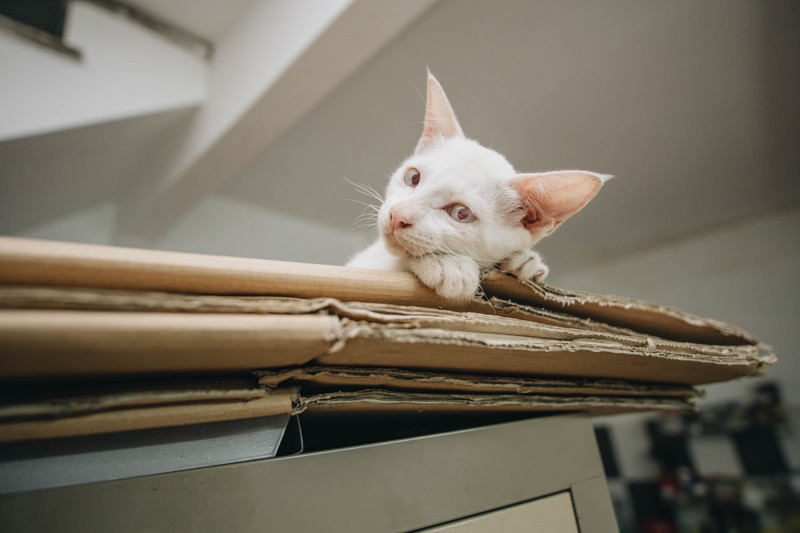 ---
30.

Pet Portrait iPhone Case
Does your cat lover have an iPhone? Then this personalized phone case is just the gift they need. Yep, personalized! Now the cat fan in your life can carry their kitty with them wherever they go. Simply upload a picture of the feline you want on the case, pick the color of the case you want (there are a lot of colors to choose from!), and you're good to go. Unfortunately, it is only for iPhones, so Android users are out of luck.
---
31.

S.Leaf Cat Earrings
Have a cat lover in your life who likes jewelry, but only in the form of earrings? Then they'll adore these pearl earrings! Each earring has tiny cat ears on them for an extra cute look. Between the ears and the pearls, these earrings end up being a good mix between elegant and cutesy. They are for pierced ears, though, so take that into account when considering.
The 10 Fashionable Gifts for Cat Lovers
Calling all cat-loving fashionistas! These fashion gifts show the world just how much a cat parent adores their favorite feline.
32.

Akihoo Long Sleeved Cat Shirt
This adorable kitty shirt is soft, cozy, and perfect for spring and fall weather. Featuring kitty ears and a kitty mouth on the front, the shirt comes in a range of sizes, so it will work for anyone in your life. (Unfortunately, it doesn't come in a wide variety of colors, though.) Best of all, this shirt has pockets! Any cat lover will be a huge fan of this one.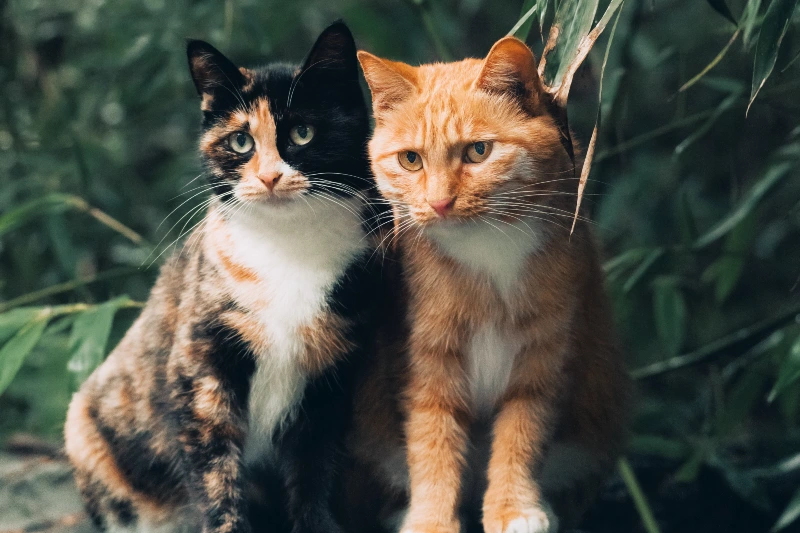 ---
33.

Ambesonne Multicolor Modern Men's Tie
Let the cat-loving man in your life show off his love of felines with this tie! Made with satin polyester, this elegant tie features a kitty in various poses, such as walking, sitting, and stretching. The tie is machine washable, so it's easy to care for, and because it's digitally printed, the colors will stay nice and bold.
---
34.

Blanket Hoodie
Has the cat lover in your life been missing Snuggies lately? Then this blanket hoodie is the purrfect gift for them! This wearable blanket is covered in kitties and paw prints and comes with a hoodie, sleeves, kangaroo pouch, and even pockets! This hoodie is excellent for lounging around the house on freezing cold days and curling up in at night to stay cozy.
---
35.

Cat Hoodie Sweatshirt
While the long-sleeved cat shirt mentioned above is super cute, it doesn't have a hoodie. And sometimes you just need a shirt with a hoodie to get through the day. Enter this adorable sweatshirt with a sleeping feline on the front and a hood with kitty ears! The shirt comes in black and gray, is lightweight, and incredibly cozy. It's a great gift for anyone, regardless of age!
---
36.

Cat Print Scarf
This lightweight scarf covered in cats makes a fabulous springtime gift for any cat lover. The scarf comes in black, gray, cream, navy blue, and pink and is handmade from polyester. Each scarf comes in a gift box that contains a backing card of your choice, plus, this gift is incredibly affordable!
---
37.

Cat Socks
If your cat-loving friend wants to show their love of felines in a bit more of an understated way than via a shirt or necklace, this gift makes an excellent option. These adorable kitty socks come in five fun colors and are cute as can be. Because the socks are made mostly of cotton, they're super soft and stretchy (which is good since they are one size fits all). These kitties are sure to delight!
---
38.

GaraTia Cat Slippers
Who doesn't love slippers? Particularly when they have cute little cat ears and adorable whiskers on the front? These anti-skid slippers have a wool-like inside that's cozy, warm, and incredibly soft, so your cat lover will want to wear them year-round. They're also machine washable, so caring for them is a breeze. They're a great gift for those who enjoy lounging around the home.
---
39.

Plants and Cat Sweatshirt
This cute sweatshirt is terrific for anyone who loves cats and plants! It comes in various sizes and styles, as well as 11 different colors, so it should be simple to tweak it to just what your cat lover enjoys. You can even choose the color of the thread for the design! And customers who had purchased this shirt said it was wonderfully soft and cozy; they also mentioned how high-quality the design looked.
---
40.

"Sorry I'm Late My Cat Was Sitting on Me" Shirt
All cat parents know that when a cat decides to sit on you, you're stuck until kitty decides to move (you simply cannot move the cat yourself). And sometimes when this situation arises, you find yourself running late for things, which makes this funny shirt an absolutely fantastic gift for cat lovers! Coming in 14 colors and a size range that runs from baby onesies to adult sizes, this shirt will fit any cat lover in your life (and make them laugh out loud).
---
41.

Van Gogh Cat T-Shirt
Maybe your cat lover is an art fan but would prefer wearing art to having it on their wall. If so, then this is the shirt for them! This fun t-shirt features Van Gogh's "Starry Night" but with kitties playing with balls of yarn (because everything really is better when you add cats!). The shirt is cute as can be and comes in 10 colors; any art and cat lover is sure to love this one!
The 10 Cat Lover Gifts for the Home
It's not always enough to have cats around; sometimes, you need your home décor to match your cat-loving lifestyle, too. That makes any of the following a fabulous gift for cat lovers who really dig home décor.
42.

"Yes, I Really Do Need All These Cats" Box Sign
This cute decoration is purrfect for the cat lover with multiple cats (because, yes, they do indeed need all those cats!). This adorable sign is made with wood to give it a vintage feel, and because it's black and white, it will fit in with any home's color scheme. Gift this fun sign to the cat lover in your life, so they can add a bit more charm to their home while letting the world know that all the cats are indeed a necessity.
---
43.

Cat Coasters
Every home can use a good set of coasters, and this set is great for fans of cats. Each coaster has a different feline face (including Grumpy Cat!) and is made with silicone that's resistant to stains and heat (up to 482 degrees). They're also large enough to handle most sizes of mugs and cups. Cat lovers who purchased these were big fans!
---
44.

Cat Incense Holder
Know a cat lover who enjoys burning a stick of incense now and then? Why not treat them with this incense holder? It's a bit on the small side at only 3.9"L x 1.2"W, but it's cute as a button. In the shape of a lazy cat (with a tinier kitten on its back!), this handmade ceramic incense holder is heat-resistant and comes with 30 incense sticks, as well as a bamboo mat to lay the holder on. This charming gift will, without a doubt, be a favorite of feline lovers.
---
45.

Cat Paw Seat Cushion
This seat cushion is, undoubtedly, one of the cutest, most adorable gifts on this list. It's essentially just a giant paw you can place on a chair to sit in, so if you have friends and family that have issues staying comfortable while seated for long periods, this will make an excellent gift. The cushion is fluffy and soft and comes in a large variety of colors (there are even a couple of multi-colored ones!). It's one cat-loving gift that's sure to be a hit!
---
46.

iLive Wild Tailz Portable Bluetooth Cat Speaker
Let the cat lover in your life make a statement about their favorite animal with this incredibly adorable speaker! With kitty ears and whiskers, it's a fabulous gift for music-loving cat fans. This kitty speaker is small enough to fit anywhere, has a wireless range of up to 60 feet, and pairs with Bluetooth. It does only come in pink, though, so it might not be a great idea for people who don't enjoy the color.
---
47.

Long Tail Cat Ring Holder
What's better than cute cat jewelry? An attractive place to put that jewelry! And if you have a friend or family member who loves felines and enjoys wearing rings, this is the gift for you. This adorable ring holder features a long-tailed cat that can hold several rings on its tail and a dish to put the rings that won't fit the tail. Feline fans will definitely enjoy this ring organizer!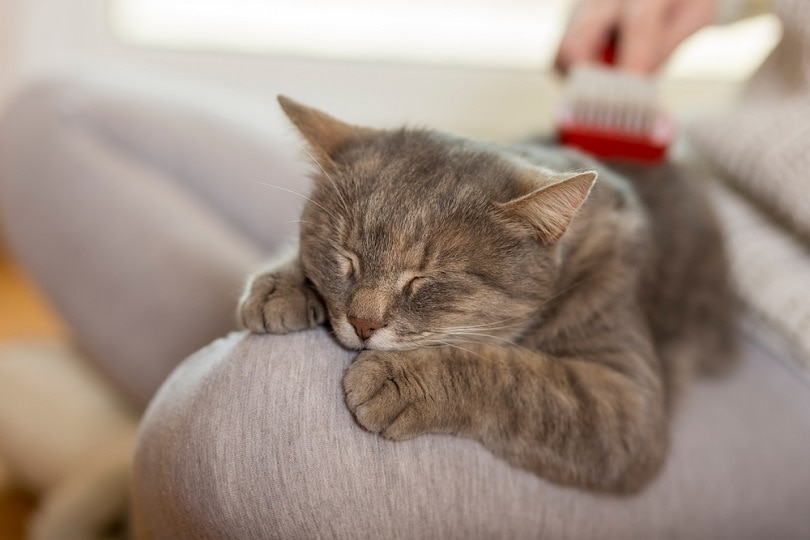 ---
48.

Personalized Cat Lover Pillow
Personalizing a gift makes it unique, and these personalized cat lover pillows are certainly that. Though they only come in certain designs, you have the ability to pick the number of cats you want on the pillow, the color of the kitties, and how the person on the pillow is dressed. Then you can add names for the cats and person, too. Plus, the pillow says "Crazy Cat Lady" on the back to really show your giftee's love of felines (though that can also be left off). Overall, these pillows were popular with cat fans!
---
49.

Pet Odor Exterminator Orange Lemon Splash Deodorizing Candle
Sometimes, no matter how much you clean it, the litter box is still stinky (especially if you have multiple cats). So, why not help your favorite cat lover keep their home smelling nice and fresh with this odor exterminating candle? This paraffin and soy candle has a total burn time of 70 hours, a refreshing citrus scent, and is designed to eliminate any lingering pet odors. Cat owners will be sure to thank you with this gift!
---
50.

Sleepwish Cat Throw
Keep your cat lover warm and cozy with this nifty throw! At 50" x 60" inches, it's large enough to bundle up in, and with one side done in fleece and the other sherpa, it's comfortable no matter which way you flip it. And because it's covered in vintage cat illustrations, cat fans will surely appreciate it! Plus, it's made with shrink-resistant materials, so it's easy to care for, too.
---
51.

Wood Wall Cat Clock
Handmade gifts always feel just a bit more special than non-handmade ones (even if you don't make them yourself), so why not make your cat lover smile with this handmade wooden wall clock? Instead of numbers, it has felines, and the clock comes in 10 colors, so you can find one that matches any home décor. The clocks also come in three sizes, and you can even personalize them by adding a wooden tag with a name or word! This feline wall clock is truly delightful.
The 8 Gifts for the Cat-Loving Cook
No matter one's color scheme or theme in the kitchen, it never hurts to add a few felines into the mix. If you know a cat lover that hangs out in the kitchen more often than not, these are the gifts for them!
52.

Better With Cat Hair Spoon Holder
This ceramic spoon holder will make any cat lover laugh out loud (cat hair being absolutely everywhere is no joke!). With a feline silhouette and the phrase "Everything tastes better with cat hair in it," this spoon holder is perfect for coffee drinkers. And because it's ceramic, cleaning this holder is simple as can be! This gift is also super affordable, which is always a plus.
---
53.

Cat Butt Refrigerator Magnets
Being a cat parent means having your cat's butt shoved in your face constantly (how else would they get your attention?), which makes this kitchen gift truly funny for the cat lover in your life! These magnets featuring six kitty butts are both functional and silly and can hold anything from memos to pictures. They make a super fun gift for cat lovers of all ages.
---
54.

Cat Paper Towel Holder
Class up any kitchen with this fun paper towel holder! Shaped like a stretching feline, this cat has an extra-long tail that's purrfect for holding a roll of paper towels. The holder is made of solid cast iron brushed with gold, making the design both whimsical and elegant. It's an excellent addition to any kitchen, no matter the color scheme!
---
55.

Cat Salt & Pepper Shakers
Every kitchen needs salt and pepper shakers, so why not make them these shakers? These adorable salt and pepper shakers are hand-painted ceramic with a vintage design and come in orange and white or black and white. With these shakers' cuteness and comical kitty expressions, any cat lover is sure to enjoy them!
---
56.

Cat Shaped Ceramic Measuring Spoons
Just like every kitchen needs a set of salt and pepper shakers, every cook needs a good set of measuring spoons, and these fun spoons make a wonderful gift for the cat-loving cook in your life. Each spoon features an adorable smiling kitty face (and has cat ears, too!) and is decorated with pink and gray details. Because the spoons are ceramic, they're super durable and easy to clean. Cat lovers everywhere will be in love with these!
---
57.

Cute Cat Stainless Steel Mini Water Bottle
Life is hectic, so having a good travel water bottle/mug is always helpful. This stainless-steel bottle has kitty ears, whiskers, and a cute little heart nose. Best of all, it comes with a cat-themed spoon! And you get to choose from two shades of black, pink, mint, or champagne colors. Though it only holds 8 ounces, this bottle can do hot or cold (hot beverages stay warm for up to 8 hours, while cold ones last up to 16 hours). This is a wonderful gift for those often on the go.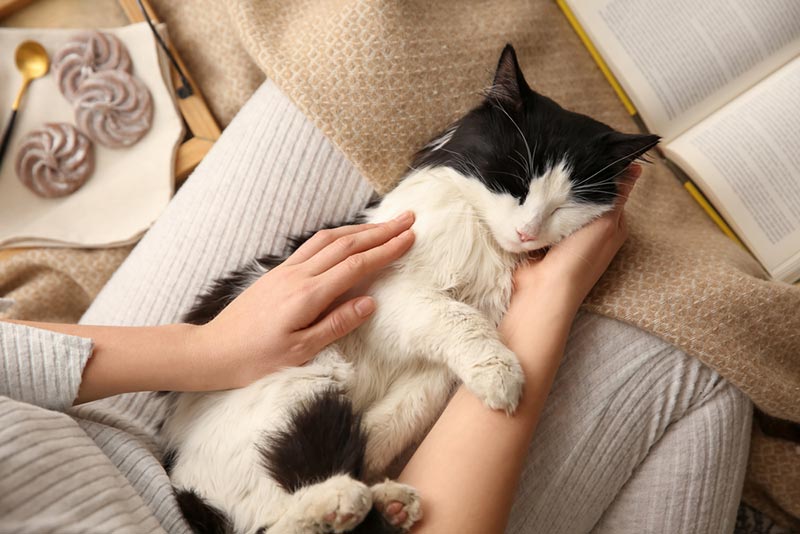 ---
58.

"Kitty Biscuits, You Need Em, We Knead Em" Cat Magnet
If cat butt magnets aren't really your cat lover's thing, try this vintage magnet instead. It features a feline in an apron rolling out dough with the phrase "Kitty biscuits: you need them, we knead them". The vintage look and feel of the magnet are fun, and the magnet is flexible and suitable for a variety of needs. And if you don't want to go with a magnet for a gift but enjoy the look of this, you can actually get it as a print, too!
---
59.

Smudge the Cat Meme Cutting Board
We've all seen the "woman yelling at cat" meme featuring one very confused cat at the dinner table. Well, now the cat lover in your life can have that cat (named Smudge) around all the time with this cute cutting board! The lovely illustration of Smudge is on one side, while the other side is a cutting board made of lightweight bamboo wood. And cleaning it just takes a bit of gentle soap and water. This cutting board is the cutest thing, and any cat (and meme) lover will surely enjoy it.
The 4 Cat Lover Gifts That Don't Fit Anywhere Else
Finally, we have a handful of random gift ideas that don't quite fit into the above categories. Take a look below!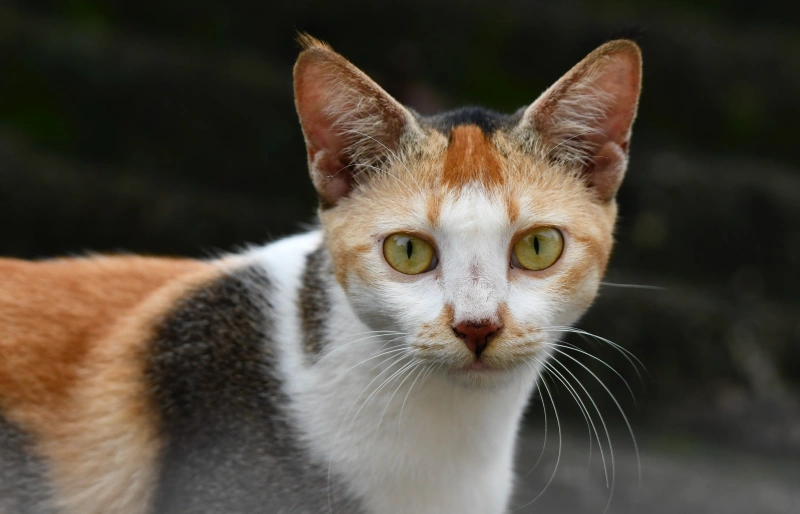 60.

Cat Landscape 57: Phases of the Meow Yoga Mat
Yogis are constantly on the lookout for a good yoga mat, and for cat-loving yogis, this mat is sure to impress. It features an adorable kitty as moon phases and, at just under 4 pounds, is lightweight enough to cart around when needed. According to customers, the mat is incredibly soft, and best of all, it comes with a carrying strap. Exercise has never been more fun!
---
61.

Cat Mom Gift
Get the cat mom in your life this awesome gift, and they'll be thrilled! This cat mom gift is a boxed set that includes a live cactus or succulent, natural stone bracelet, handmade bath bomb, wild sage, a velvet scrunchie, and a customized card. Plus, you have the option of adding on a handmade butterfly mask. It's a little bit of everything if you can't quite decide on just one thing to give your cat-loving friend!
---
62.

Cat Tarot
Sometimes you just need to get some answers to life's questions, and what better way than via tarot? If  you have a tarot fan in your life, this tarot set is absolutely purrfect. With 78 cards featuring all sorts of felines, you get to enjoy kitties and answers all at once!
---
63.

Needle Felted Cat
This gift is definitely one of the pricier ones on this list, but it's also really cool. Please the cat lover in your life by gifting their kitty in needle felt sculpture form! The reviews for these kitty sculptures are excellent; cat lovers were huge fans of having a miniature version of their favorite feline and said the attention to detail from the artist was phenomenal.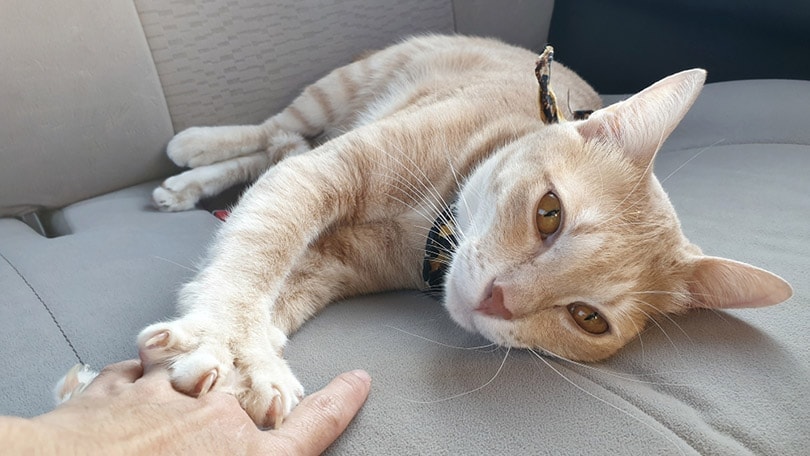 Conclusion
Finding the purrfect gift for the cat lover in your life is a breeze, as there is an enormous number of cat-related gifts available. Whether your cat lover enjoys books, arts, games, fashion, or cooking, there's a feline-adjacent gift that's suitable for them. All gifts on this list are sure to thrill!
---
Featured Image Credit: AJR_photo, Shutterstock