Blue Buffalo Dog Food Review 2023: Recalls, Pros & Cons

Our Final Verdict
We give Blue Buffalo dog food a rating of 4.5 out of 5 stars.
Introduction
Blue Buffalo has earned quite a good reputation among pet owners since its beginnings in 2002. The company had a modest start working to find true holistic pet solutions with the inspiration of their family dog, Blue. The Airedale terrier suffered from cancer, making his dietary needs much different from other pets.
That gave way to the search for only the best, most nutritious, holistic ingredients for pets. They worked diligently alongside animal health professionals to design food that would serve animals to their highest good. Has Blue Buffalo retained its initial commitment, still producing products for the optimal benefit of the pets we love? Let's find out.

At a Glance: The Best Blue Buffalo Dog Food Recipes
Rating
Image
Product
Details

Our Favorite

Blue Buffalo Life Protection Formula Adult

Well-balanced diet
LifeSource Bits
Easily digestible grain
Check Price

Blue Buffalo Homestyle Recipe

Added hydration
Robust flavor
Can be used as a combination or standalone diet
Check Price

Blue Buffalo Wilderness Rocky Mountain With Red Meat

Nutrient-packed
LifeSource Bits
0% crude protein
Check Price

Blue Buffalo Basics Limited Ingredient Dry Dog Food

Gluten-free grains for sensitive tummies
Free from chicken, beef, corn, wheat, soy, dairy, and eggs
All-natural kibble
Check Price

Blue Buffalo Freedom Adult Grain-Free

Contains omega-3 and omega-6 fatty acids to promote healthy skin and a shiny coat
Crafted with LifeSource Bits
Features real chicken as the #1 ingredient
Check Price
Blue Buffalo Dog Food Reviewed
We're going to take an in-depth look into this brand and all they offer, and discuss their reputation. This is a perfect start to finding out if this is a trusted brand that you can count on.
Who Makes Blue Buffalo and Where Is It Produced?
Based out of Wilton, Connecticut, Blue Buffalo had a humble beginning. When the pet parents grieved the condition of their buddy, Blue, they hardly thought that their journey would lead them to create one of the most well-known brands in America. While the headquarters remains in Wilton, they have facilities across the United States in California, Missouri, Arkansas, and South Carolina.
Trusted for their all-natural ingredients and wholesome recipes, Blue Buffalo tries to capture primal elements to add to their specialized formulas. They know that no two dogs are the same when it comes to nutritional needs. With each bag, they tailor the dog food to suit every stage of life and every dietary requirement.
Which Types of Dogs Is Blue Buffalo Best Suited For?
Blue Buffalo covers nearly every base when it comes to offering something for just about every dog.
Limited Ingredient
Some dogs are allergic or sensitive to common ingredients found in traditional dog food. Also, some dogs may be overweight, needing restrictions in their diet. If you have a pooch that would benefit from as few ingredients as possible while still providing optimal nutrition, Blue Basics is solely for this purpose.
---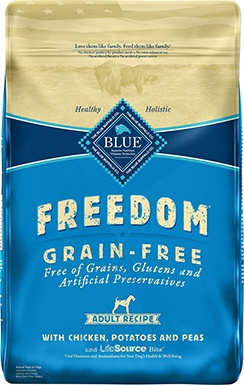 Grain-Free
Many dogs need a grain-free diet. Blue Buffalo has grain-free options from puppyhood to senior years. They are formulated to combat sensitivities in dogs to aid in easy digestion.
---
High Protein
There are plenty of dogs who are in need of an extra boost of protein in their diets. As adults, athletic dogs need a higher amount in their diets to provide excellent muscle strength, aiding in overall health and agility. Their Wilderness line of dog food has exceptionally high levels of protein and LifeSource Bits.
You can also find one with specialized digestible protein, so if your dog is sensitive to specific meat, there are many options.
---
Life Stages
Blue Buffalo offers both a tasty meat variety selection, as well as specialized diets for dogs of all ages. This brand can take care of your needs from when you first get your puppy and until they reach their senior years. Within each age bracket, they can have wet food and dry kibble.

Which Types of Dogs Might Do Better With a Different Brand?
All dogs in any stage of life can benefit from the delicious and nutritious recipes offered by Blue Buffalo. However, when it comes to your dog, their preference is vital. While this company prides itself on providing only the most beneficial food for your pets, some dogs may simply not enjoy the taste.
If you find that your dog turns their nose up at the Blue Buffalo brand, you might try Pure Balance or similar food. This brand has many of the same benefits with different recipes, so you can find one that works best for your pooch.
In addition to canine preference, you may find that you simply can't commit to the cost each time you purchase food. Blue Buffalo is a premium dog food. While it isn't at the highest end of the scale, it is still somewhat costly.
If you are looking for a cheaper option that's still a healthy selection, you might try Diamond Naturals or a similar brand. They have a wide variety of delicious meals that your pet can benefit from.
Our Favorite Dog Food Deal Right Now
50% OFF at Ollie Fresh Dog Food
Let's Discuss Main Ingredients
Blue Buffalo has much to offer in terms of nutrition. However, there may be some ingredients used that aren't the best for dogs in every case. Because of their variety, you can find one that is suitable for your dog's sensitivities or basic needs.
Meat
Below is a list of the most used meat proteins found in Blue Buffalo foods. Some dogs show sensitivities to specific proteins, particularly beef, chicken, and fish. Therefore, you will find several recipes that only have one protein, or you can avoid those that have adverse reactions.

Meat Types
Beef
Chicken
Salmon
Duck
Lamb
Turkey
Meal
Protein meal is meat that has been broken down, dried, and ground into the food. It is not the same as animal by-product meals. By-product meals use heads, feet, and other undesirable parts of the animal, whereas meal meals only use the edible animal parts.
Meal
Beef meal
Chicken meal
Menhaden fish meal
Starches
Blue Buffalo uses easily digestible carbohydrates that are healthy for your pooch's gut. Pea starch also works as a natural means of forming the kibble so it can keep its shape.

LifeSource Bits
LifeSource Bits are antioxidant-packed pieces in the dog food that haven't been cooked with high levels of heat. This helps the product retain its nutrients, so the animal reaps the benefits of the additives.
---
How Much Does the Food Cost?
As with many things, the cost will vary depending on what vendor your purchase from. Blue Buffalo is a premium dog food that takes each recipe seriously. The prices may raise eyebrows a bit, but once you consider the contents, it's easier to understand. They use quality ingredients to preserve and improve the health of your dog. Therefore, the prices reflect this.
The 6 Different Blue Buffalo Recipes and What They Offer
Blue Buffalo offers a wide array of products. Within each of their categories for different diets, they have wet and dry food options depending on the needs of your pooch. Let's go over the most common lines of dog food and what they include.
1.

Blue Life Protection Formula
The Blue Life Protection Formula recipes cater to overall well-rounded diets. They have specialized bags for your dog's stage of life and breed size. Most of the meats used in this line of food are chicken, lamb, and fish with brown rice or oatmeal. They also have a grain-free option for your gluten-sensitive pooch. This is available in both wet food or dry kibble.
---
2.

Blue Buffalo Wilderness
Blue Wilderness is a food geared toward dogs who need a rich meat-based food with high protein levels. Many recipes in this category are for dogs who burn tons of energy. If you have a dog who isn't very active, they can become overweight. If you want the benefit of extra meat in your dog's diet, they do have a weight management selection with less carbohydrate and calorie content.
Within the Blue Wilderness line, they have Nature's Evolutionary Diet, Rocky Mountain Recipe, Snake River Grill, Denali Dinner, and Flatland Feast. Each of them comes with hearty exotic and familiar meats for your choosing.
---
3.

Blue Freedom
Blue Freedom dog foods are a line of grain-free recipes that your pet can enjoy. Within this group, they have a selection for every breed size and life stage. There is also a type designated for weight management, in case you have a chubby pal on your hands who loves snacking. The meats in Freedom include chicken, beef, and lamb.
---
4.

Blue Basics
The Blue Basics line is a limited ingredient diet to simplify and eliminate unnecessary fillers or additives. They have a few grain-free recipes here, as well as a different bag for every breed size and life stage. As far as meat goes, they use turkey, lamb, salmon, and duck with potato.
---
5.

Blue Carnivora
When it comes to the most primal food selection you can find, this is what Blue Carnivora has to offer. To feed your dog's prey-driven desires, this is a grain-free protein-packed food sourced from over 11 different animals. It includes organs and cartilage to provide a wild feast for your friend. They have Woodland, Coastal, and Prairie variations for variety.
---
6.

Blue Natural Veterinary Diet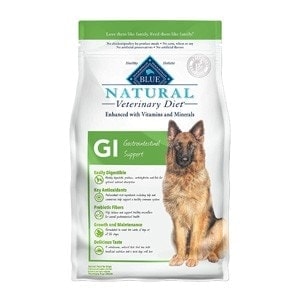 Because of various health issues that your pet can face, Blue Buffalo has come up with the Blue Natural Veterinary Diet to help dogs who suffer from diseases or other health issues. These recipes help soothe problems related to obesity, limited range of motion, urinary tract issues, gastrointestinal problems, kidney disease, and food sensitivities.
---
Lawsuits and Accusations
Blue Buffalo has been at the epicenter of accusations involving false advertising. They were sued because of misleading marketing and hidden ingredients. Their marketing tactic involves depicting wolves and saying their diets are holistic and as close to natural as you can get. However, the argument is that wolves have no carbohydrates in their foods. Specific Blue Buffalo kibble has high caloric and carb content, which can cause obesity and even diabetes in dogs.
A Quick Look at Blue Buffalo Dog Food Pros
No animal by-products are used
No artificial flavors or preservatives
No soy, wheat, or corn additives
All-natural locally and globally sourced ingredients
A vast selection of different recipes
It can be pricey
May not work for every dietary need
Ingredients Analysis
Meat protein is always the number-one ingredient in Blue Buffalo recipes. The company prides itself on providing dogs with whole proteins for better digestion and overall health. It has average levels of fat when you compare it with other brands. Many of their recipes have higher nutrients that depend significantly on the type of food you get.

Recall History
While there hasn't been an extreme recall for Blue Buffalo products, there have been recalls that a buyer should be aware of before purchase.
April 2017
Product recalled for: Melamine
Products recalled: All cans of Blue Buffalo BLUE dog food and treats, Blue Buffalo BLUE Spa Select cat food and treats.
October 2010
Product recalled for: Excess Vitamin D
Products recalled: Certain selections of Blue Life Protection Formula Natural Chicken and Brown Rice Large Breed Adult dry dog food, Blue Basics Limited Ingredient Formula Salmon and Potato dry dog food, and Blue Wilderness Chicken Flavor dry dog food.
November 2015
Product recalled for: Possible low propylene glycol levels
Products recalled: Blue Kitty Yums Tasty Chicken Recipe cat treats (2 ounces) with best-by dates of April 24 and July 24, 2016.
November 2015
Product recalled for: Possible salmonella
Products recalled: Single batch of Cub Size Wilderness Wild Chew Bones with a best-by date of November 4, 2017.
May 2016
Product recalled for: Alleged mold
Products recalled: Blue Buffalo Life Protection Formula Fish and Sweet Potato Recipe dog food (30-pound bag) with the best-by date of April 11, 2017.
February 2017
Product recalled for: Possible metal (aluminum) contamination
Products recalled:
BLUE Divine Delights 3.5-ounce cups of the following:
Filet Mignon Flavor in Gravy
Prime Rib Flavor in Gravy
Rotisserie Chicken Flavor in Gravy
Pate Porterhouse Flavor
Pate Grilled Chicken
Pate Top Sirloin Flavor in Gravy
Pate Angus Beef Flavor
Pate with Bacon, Egg, and Cheese
Pate Sausage, Egg, and Cheese
BLUE Wilderness Trail 3.5-ounce cups of the following:
Duck Grill
Chicken Grill
Beef Grill
Turkey Grill

Reviews of the 3 Best Blue Buffalo Dog Food Recipes
After carefully reviewing a few Blue Buffalo products, we wanted to give you a look at our favorite three.
1.

Blue Buffalo Life Protection Formula Adult Dry Dog Food (Chicken and Brown Rice)
This is our favorite overall, as it caters to most dogs. It is a perfect, healthy combination of protein, antioxidants, and flavor. The bag is aromatic and seems to appeal to the dog's appetite. It is made from chicken and brown rice, so the grain isn't hard to digest, like wheat, soy, or corn.
This is one of the most popular Blue Buffalo recipes because it covers all the bases of proper nutrition. It has 24.0% crude protein and 377 calories per cup. For grain, it has brown rice, barley, and oatmeal, which should not adversely affect a dog who can handle grain in their diet.
This is not suitable food for dogs who need specialized diets, such as grain-free or specific meat proteins.
Ingredient Breakdown: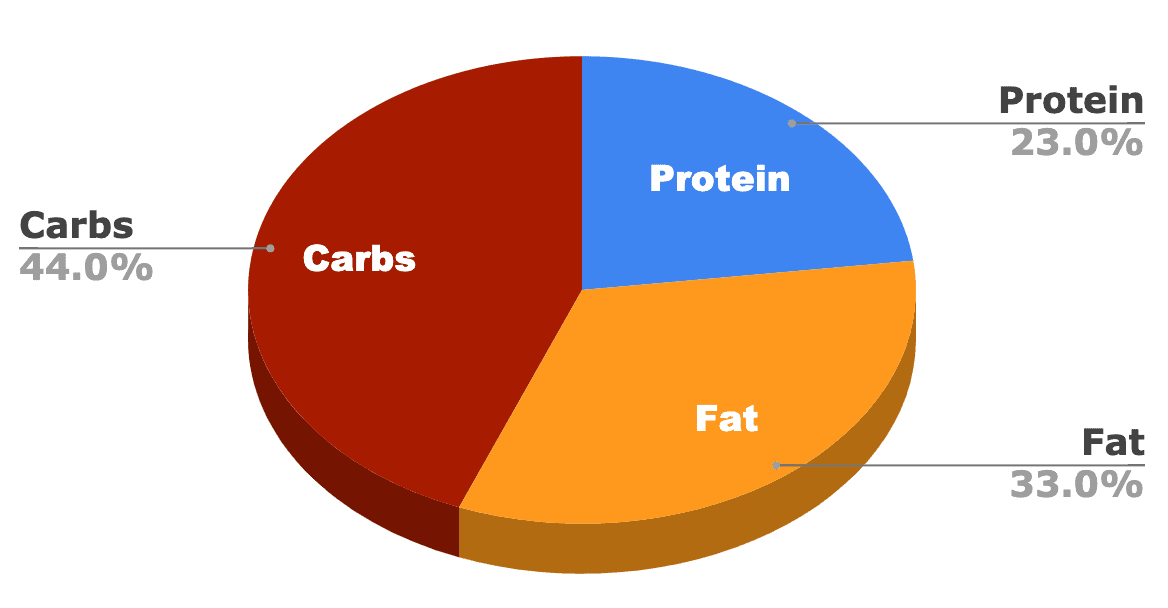 Well-balanced diet
LifeSource Bits
Easily digestible grain
Not suitable for specialized dietary needs
---
2.

Blue Buffalo Homestyle Recipe Canned Dog Food (Lamb Dinner with Garden Vegetables)
The Blue Buffalo Homestyle Recipe is wet dog food in a can. You can add this delicious food to existing kibble or use it as a standalone diet. It has deboned lamb as the primary meat source. It is full of vitamin-packed vegetables, which in turn, are full of needed nutrients.
Dogs typically don't get quite as much hydration as they need in their diet. Wet food is a great way to ensure that they are getting what they need. The homestyle recipe is hearty and aromatic, and your dog is sure to go wild for the taste.
Wet food diets do not clean the dog's teeth. So, regular brushing is advised. Otherwise, they may suffer from plaque buildup or tartar.
Ingredient Breakdown: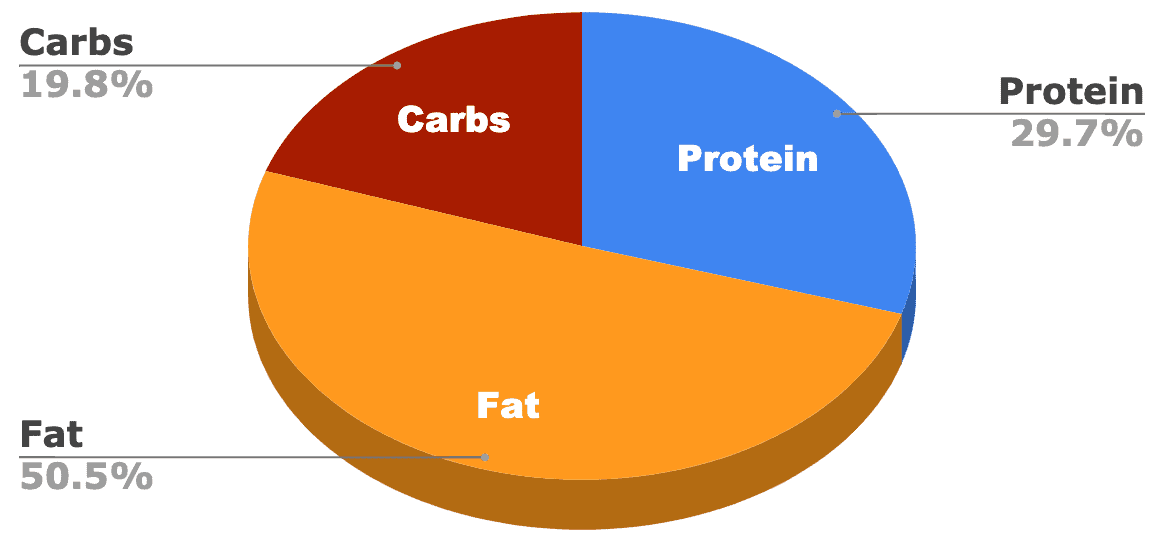 Added hydration
Robust flavor
Can be used as a combination or standalone diet
Can cause plaque and tartar
---
3.

Blue Buffalo Wilderness Rocky Mountain with Red Meat Adult Grain-Free Dry Dog Food
Blue Buffalo Wilderness is a line that is packed with protein for a wholesome experience. This is a diet that is closely related to that which a dog would have in the wild. This particular recipe is made from deboned beef, chicken meal, and pea protein with added lamb and venison.
This kibble is another Blue Buffalo food packed with their signature LifeSource Bits for optimal nutrition retention. It has 30.0% crude protein and 392 calories per cup. There are added carrots and sweet potatoes for extra boosts in potassium and immune support.
A high-protein diet such as this won't be suitable for every dog. Some dogs, especially those who are somewhat inactive, will not benefit from high protein, as they can become overweight.
Ingredient Breakdown:
Nutrient-packed
LifeSource Bits
0% crude protein
Not suitable for low- to moderate-activity levels
---
What Other Users Are Saying
Checking out real user reviews on Amazon is a great way to gauge the authenticity and effectiveness of the food. See what other Blue Buffalo users have to say! You can read reviews by clicking here.

Conclusion
All in all, we think that Blue Buffalo is a noteworthy brand. It is fully deserving of 4.5 stars. Advertising accusations and high pricing keep it from a 5-star rating, but we feel that they have much to offer. The cost can be justified because of their high-quality ingredients and whole protein additives. There is so much variety for nearly all dietary needs. Blue Buffalo is absolutely worth a try.