How Much Does a Border Collie Cost? 2023 Price Guide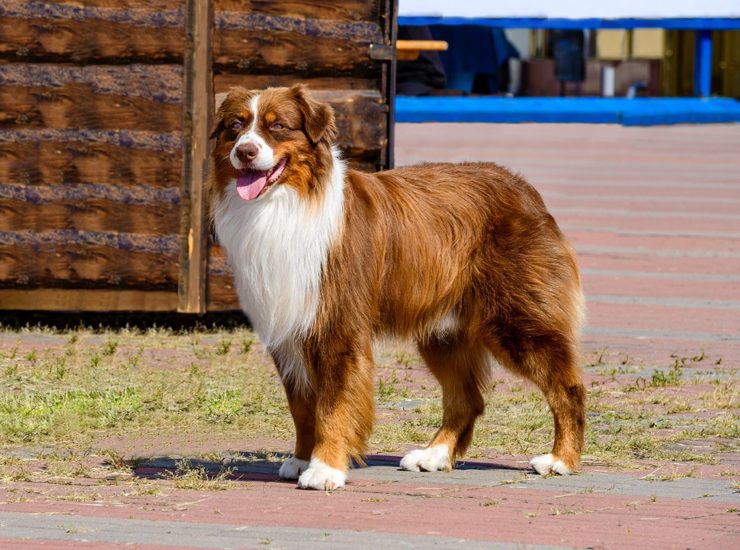 There are few things as adorable and tempting as bringing a new puppy or dog into the house. But it's best to do your research beforehand and ensure that you can afford all the costs associated with having a new furry friend.
That's why we took the time to list everything that you need to budget for before you head out and find a Border Collie to adopt. From one-time upfront costs to reoccurring monthly expenses, we've broken down everything that you need to know here.
We also go over ways that you can lower those bills and save money in the long run!

Border Collie Price: One-Time Costs
Even if you're extremely lucky and have someone handing you over a Border Collie for free, that doesn't mean you won't have any up-front one-time costs associated with adding a new dog to your home, including adoption fees to all the supplies that you'll need to gather.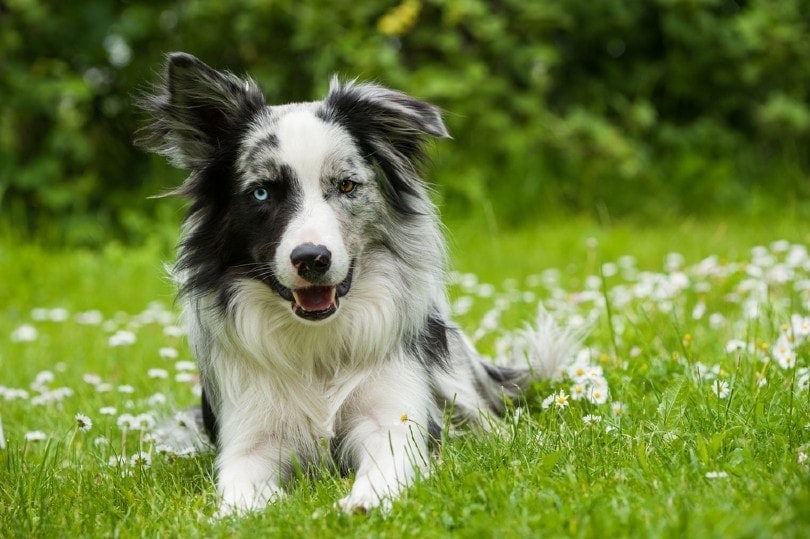 Free Border Collies
Chances are that you won't find a Border Collie for free unless you know someone who has puppies or is just looking to rehome their dog.
Just keep in mind that the chances of you getting an AKC-recognized Border Collie for free are slim to none. Often, people are giving away free dogs when they have other health concerns that will translate to more expensive costs down the road.
Border Collie Adoption
$50–$150
If you look around at local shelters, it's only a matter of time before a Border Collie mix comes in. While the chances of finding a purebred Border Collie at a shelter are slim, they're a fairly common mix.
Adopting at a shelter is far more affordable than tracking down the breeder and, you get to rescue an animal! But keep in mind that shelter dogs are typically older than puppies from breeders, so you might end up skipping the puppy stage entirely.
Border Collie Breeders
$600–$4,000
There's a wide range in the price of a Border Collie when you're shopping for a breeder. The largest factor comes down to whether you're looking for a show-quality puppy. Those can push and even exceed the higher end of the budget.
But most owners don't care that much, so you will find that a purebred Border Collie costs between $600 and $1,200. It's still not cheap, but it's far less than a show-quality puppy would cost. Just be sure to do your homework on any breeder for any potential concerns regarding their facility or dogs.
Border Collie Cost: Initial Setup and Supplies
$500–$600
Just because you have your Border Collie in hand doesn't mean you don't need to spend any more money. You still need supplies to keep your new pup happy and healthy. We highlight the essential purchases that you'll need right after purchasing your Border Collie.
While you might be able to save money on a few of these products by shopping around, these are the average prices for brand-new stuff.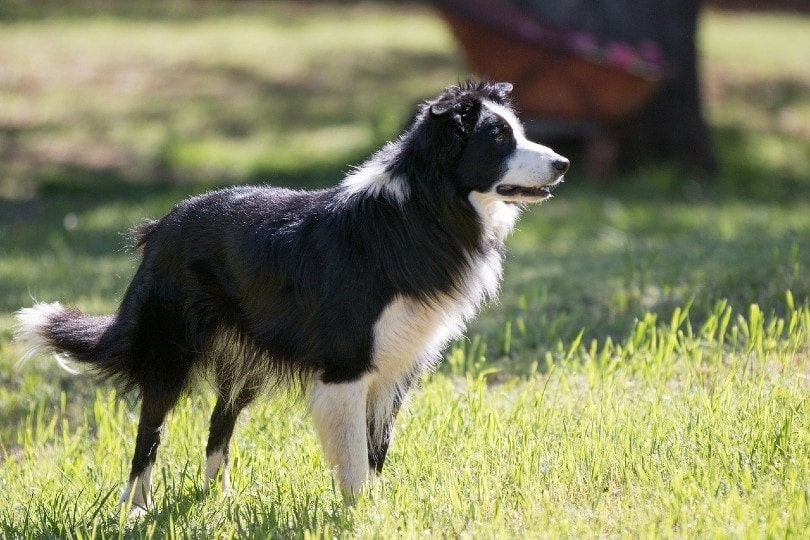 List of Border Collie Car Supplies and Costs
| | |
| --- | --- |
| ID Tag and Collar | $15 |
| Spay/Neuter | $250 |
| Tick and Flea Prevention | $20 |
| Microchip | $45 |
| Bed/Cage | $125 |
| Nail Clipper | $10 |
| Brush | $10 |
| Toys | $40 |
| Food and Water Bowls | $25 |
| Leash | $10 |
| Toothbrush/Toothpaste | $15 |
| Bath Supplies | $20 |
| Poop Bags | $10 |
How Much Does a Border Collie Cost Per Month?
$125–$500 per month
Just because you have all the upfront costs covered doesn't mean you're out of the woods yet. You still need to account for all the monthly costs associated with owning a Border Collie.
While a minimum of $125 a month might seem a bit expensive at first, it's actually well on the lower side of things when you break everything down. Just keep reading, as we've broken everything down by expense type here.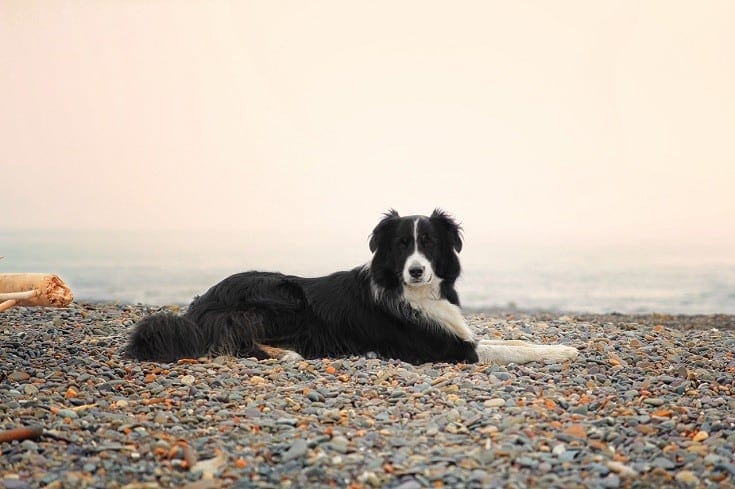 Border Collie Health Care Costs
$40–$200 per month
An unexpected vet bill can be quite a hassle. In fact, even if you have pet insurance, you're often still on the hook for yearly checkups, shots, and other routine healthcare.
By saving a bit of money each month, you can ensure that these last-minute health checkups don't put you in a tight spot financially. $40 a month should cover the expenses for most pets, but if your Border Collie has reoccurring health problems, those costs can quickly skyrocket.
Border Collie Food Costs
$25–$50 per month
The last thing that you want to skimp on is dog food. Buy low-quality food, and you're only asking for more expensive healthcare visits down the road.
If you buy in bulk, there's no reason that you can't keep the food expense around $25 a month. For just a few bucks more, you can invest in treats. You can also find more expensive food, or you can buy smaller bags, both of which will drive up the monthly cost.
Border Collie Grooming Costs
$5–$15 per month
You don't need to spend any money on haircuts for your pooch, but you do need to brush their teeth a few times a week. This means you'll have to spend money on both toothbrushes and toothpaste. You also need a high-quality shampoo to bathe them occasionally and a brush or two because you should brush your Border Collie daily. None of this is expensive, but it is still something that you need to account for.
Border Collie Medications and Vet Visits
$20–$50 per month
At the very least, you need to get your Border Collie on flea-and-tick-prevention medication. These usually start around $20 a month, but they can save you hundreds of dollars and your pet tons of pain and frustration.
You also need to account for annual health checkups and other routine care to keep your new Border Collie healthy.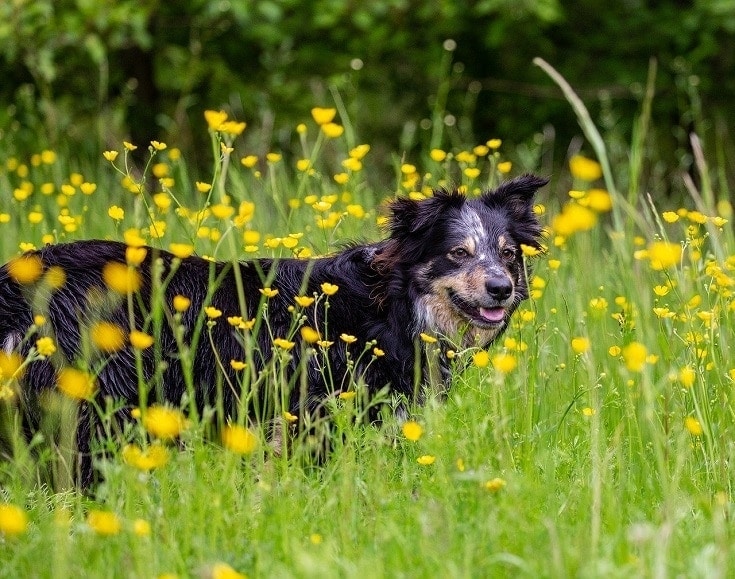 Pet Insurance Costs
$20–$150 per month
Just like you need health insurance to protect yourself from unexpected medical bills, you need pet insurance to protect your pet. The earlier that you can purchase pet insurance, the better, because you'll typically get a much better rate.
Pet insurance for a new Border Collie puppy will cost you around $20 a month, but if you're getting coverage for an aging dog, that same plan can cost you well over $100.
Environment Maintenance Costs
$5–$10 per month
This is one area that your new dog doesn't need much. Once you have everything that they need, they don't wear through much. The things that you will find yourself needing to purchase regularly are new poop bags so you can clean up after your dog during a walk.
But even this is an extremely low-cost expense, so there's no reason that you can't skimp in this category for as little as $5 a month.
Border Collie Entertainment Costs
$10–$25 per month
Border Collies are high-energy dogs. Even with tons of walks or runs, they have destructive boredom behaviors if you don't keep them entertained enough. You have two options when it comes to toys. You can either head to the pet store and replace toys individually as they wear out, or you can opt for a pet toy subscription box. These boxes run from $20 to $40, and you can either have them sent monthly or every other month.
Get to know your new pup, and figure out how often they'll go through toys before making your decision.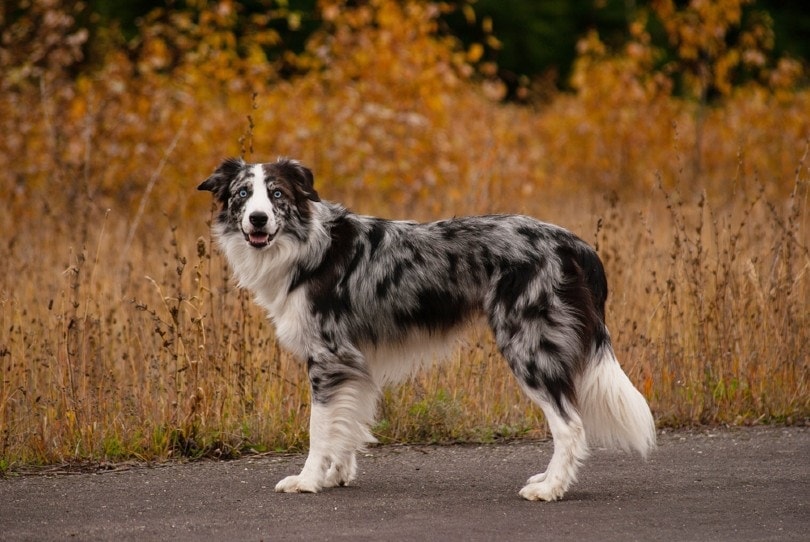 Total Monthly Cost of Owning a Border Collie
$125–$500 per month
$125 a month is actually a low-end estimate of how much it will cost to care for a Border Collie. Looking through everything, it's not hard to imagine how those costs can skyrocket even higher.
But in the end, it's well worth it because we all love to spoil our pups!

Additional Costs to Factor In
Occasional expenses include pet sitter costs when you head out of town and things like that. Even if you take your pet with you on vacation, you'll likely need to spend more to stay at a pet-friendly hotel, and dogs don't fly for free! So, be sure to have extra money saved to account for any unexpected pet expenses that might pop up from time to time.
Owning a Border Collie On a Budget
Just because you don't have a ton of money doesn't mean you can't get a Border Collie. There are a few areas that you can skimp on to save a few bucks, as long as you know what you're getting yourself into.
The first is pet insurance. You can either raise the deductible or lower the maximum payout, and this will lower your monthly premium. While you can skip the insurance entirely, it'll leave you making tough decisions if something does happen.
You can also skip the treats and purchase indestructible pet toys. Just be sure to give your Border Collie plenty of extra attention to prevent boredom behaviors.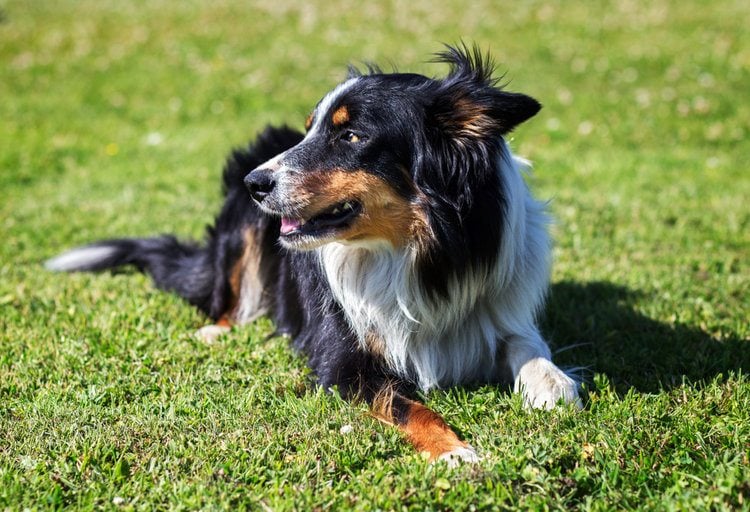 Saving Money on Border Collie Care
One of the best ways to save money on your Border Collie care is to buy products in bulk. From dog food to poop bags, when you buy in bulk, you usually end up saving money in the long run.
Another thing to consider is pet-sitting groups. Often, you can join these groups and pet sit for other people's pets, and in return, when you head out, they'll watch your pets for you! As a bonus, you'll get extra socialization for your Border Collie!

Conclusion: Border Collie Price
The last thing that you want is to adopt a Border Collie only to realize that you can't afford them. The good thing is that you're on the right track by researching everything that you need to know before you adopt.
Once you're ready and financially secure, few things bring as much joy as having a new furry friend in the house. Also, keep in mind that while multiple pets add to your monthly expenses, you'll be able to reuse a few things, so the second pet shouldn't be as expensive as the first!
Related Reads:
---