How Many Cats Are There in Canada? 11 Interesting Statistics (Updated in 2023)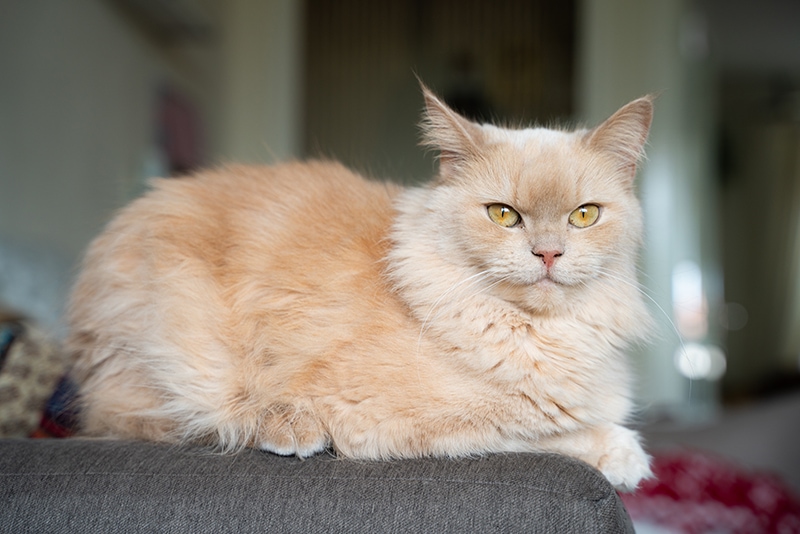 Note: This article's statistics come from third-party sources and do not represent the opinions of this website.
Pets are an integral part of the family dynamic, and, at least in Canada, cats are more fundamental to the family than their canine counterparts. While our neighbors to the south prefer the companionship of man's best friend, Canada's pet of choice has always been the cat with around 8.5 million cats in Canadian households.
Today we're going to look at 11 surprising statistics about the states of cat ownership in the Great White North, including the demographics of cat owners, the state of overpopulation, and more. Keep reading to learn more.
The 11 Canadian Cat Population Statistics
Cat Demographics in Canada
1.

There are approximately 8.5 million cats in Canadian households as of 2022.
(Statista)
A nationwide survey from 2022 revealed that there are approximately 8.5 million cats in Canadian households. On the other hand, there were just 7.9 million pet dogs throughout Canada, making cats the most common animal kept as a pet in the country.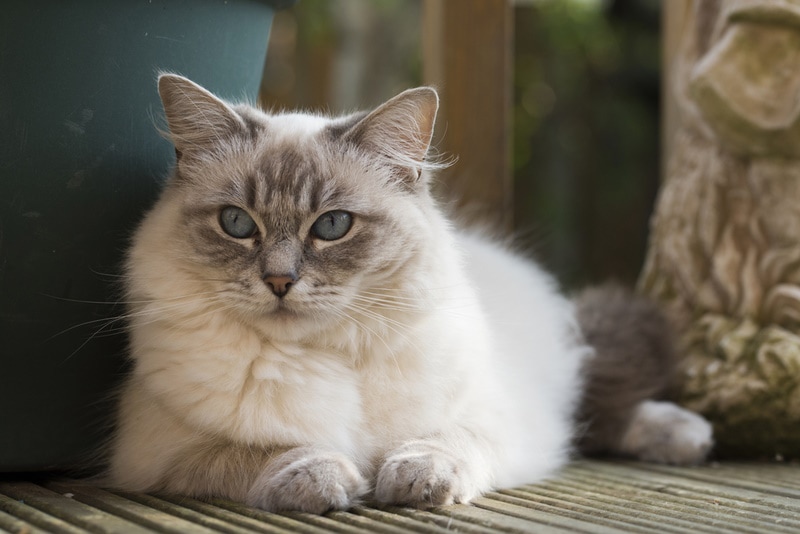 ---
2.

Thirty-five percent of Canadian cats are considered geriatric.
(Perrin)
Research suggests that 35% of household cats are over eight years old, making them part of the "geriatric" age group. Less than 8% are under a year old. On the other hand, 33% of dogs are considered to be geriatric. This is interesting because it suggests that veterinarians must put forth an equal effort in providing educational support for Canadians with senior pets as they do for kittens and puppies.
The study also shows that the average Canadian pet, be it a cat or dog, has been with its humans for almost five years, while 20% have been part of the family for ten years or longer.
---
3.

The number of cat-owning households in Canada increased between 2016 and 2020, going from 5.41 million to 5.92 million.
(Statista)
The popularity of cats as pets continues to rise in Canada. In 2016, there were 5.41 million households in the country with at least one cat. By 2020, this number had risen to 5.92 million. In contrast, there were just 4.94 million households with dogs in 2016, which rose to 5.21 million by 2020. This research suggests that the cat pet population is growing faster than the dog pet population.
Cat-Owning Canadian Households
4.

Nearly 37% percent of Canadian homes include at least one cat.
(Humane Canada Cats in Canada 2017)
You already know that cats are the most common pet in Canada, but how many Canadian homes have at least one pet? According to research from Humane Canada, 36.9% of Canadian homes have at least one pet cat. There is an average of 1.64 cats living in these households. For comparison's sake, 35.2% of households have at least one dog.
These statistics are similar to a study done five years prior (2012), where 37.7% of households had at least one cat. Though it appears that dog ownership has increased, as just 29.1% of households had one dog in 2012.
---
5.

Eighteen percent of current pet owners adopted a new pet during the COVID-19 pandemic; 57% of the new pets were cats.
(Narrative Research)
The COVID-19 pandemic changed a lot of things about the world, but one thing that Canada saw a significant increase in was the number of pets being adopted throughout the country.
A study by Narrative Research shows that 18% of current pet owners obtained a new furry family member between March 2020 and November 2020. Fifty-seven percent of the new pets adopted were cats, while 55% were dogs.
Cat Overpopulation in Canada
6.

Seventy-eight percent of people believe their municipality has a cat overpopulation crisis.
(Humane Canada Cats in Canada 2017)
In 2017, Humane Canada surveyed stakeholder groups, including trap-neuter-kill groups, animal rescues, human societies, veterinarians, SPCAs, and city municipalities. Seventy-eight percent of survey respondents believe there to be a cat overpopulation problem in their municipality. However, the perception of cat overpopulation varied greatly depending on the stakeholder group being questioned. For example, 100% of animal rescues and humane societies viewed overpopulation as a problem, while just 49% of municipalities said the same.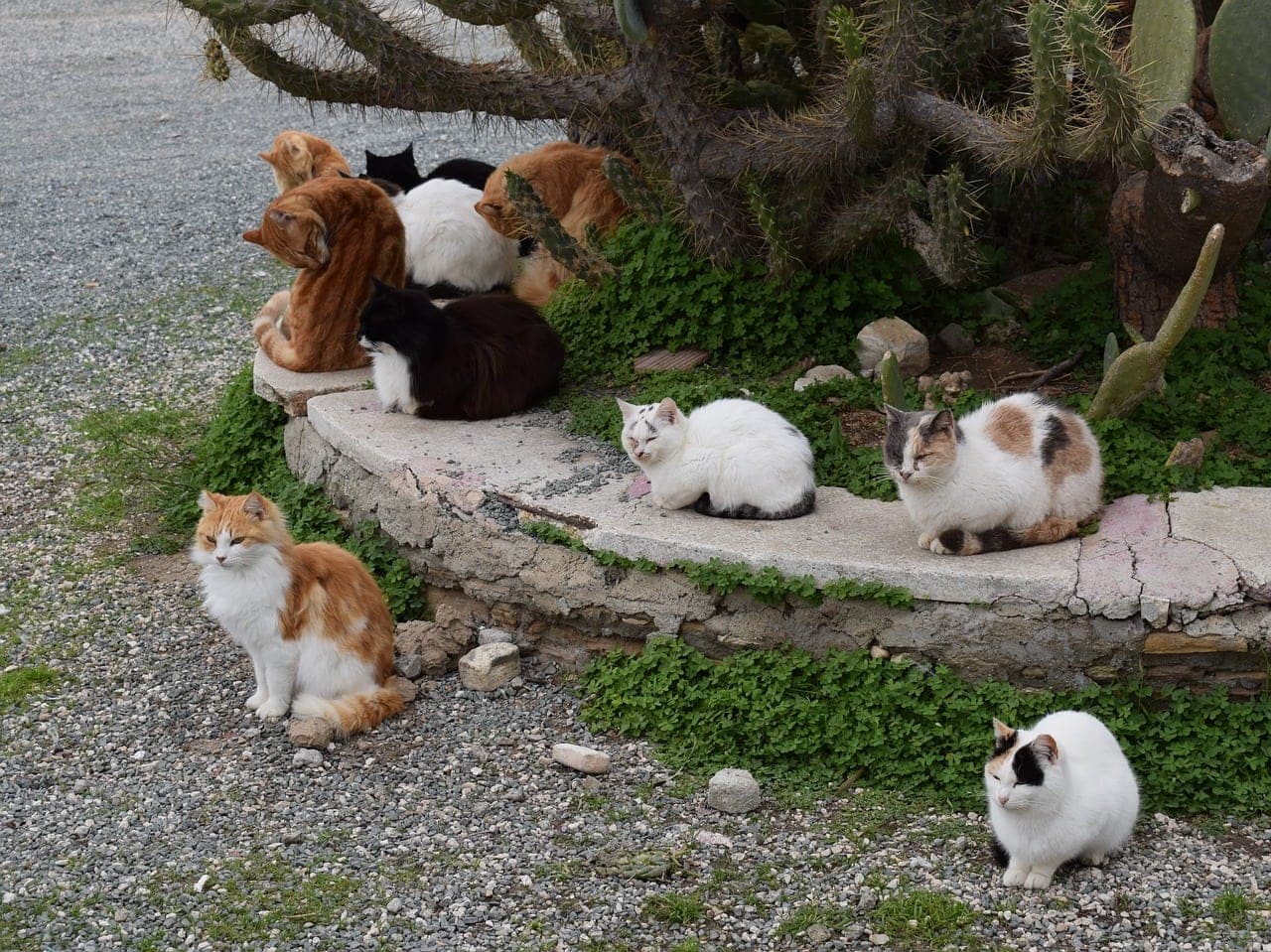 ---
7.

Canadian animal shelters took in over 60,000 cats in 2021.
(Humane Canada 2021 Animal Shelter Statistics)
In 2021, Canadian animal shelters took in more than 60,000 cats and 21,000 dogs. They also admitted 13,000 other animal species, including exotic pets and wildlife. Though this number may seem high, the average intake of cats per year has been on a downward trend for several years now. The lowest level of cats and dogs being taken into shelters occurred in 2020. The report from Humane Canada noted that even when the pandemic restrictions began lifting in 2021, shelters continued taking in fewer animals. This may suggest that practices to keep animals out of shelters, such as opting for foster homes instead of shelter facilities and empowering communities to reunite strays with their family members, were maintained beyond the pandemic.
Demographics of Canadian Cat Owners
8.

Thirty-eight percent of Canadians who adopted new pets during the first few months of the pandemic were between the ages of 18 and 24.
(Narrative Research)
Of the 18% of homes that welcomed new pets between March and November 2020, 38% were Canadians between the ages of 18 and 24. People in this age demographic were more likely than other demographics to have adopted a new pet. Boomers, those born between 1946 and 1954, were the least likely age demographic to adopt a new pet, at just 9%.
---
9.

Only 5% of Canadian cats are purchased from breeders.
(Perrin)
It's interesting to look at how Canadian families obtain their pets. Sixty-five percent of cats are obtained from family members or friends, adopted as strays, received free through advertisements, or are offspring from a cat that the family already owns.
Around 24% of Canadian cats are acquired through reputable sources, such as breeders (5%), rescues or shelters (17%), or veterinarians (2%).
---
10.

Sixty-seven percent of Quebecois pet owners have cats.
(Pet Valu)
It's interesting to look at the pet ownership demographics by province. For example, pet owners in Quebec are much more likely to have cats (67%) than dogs (48%). The reverse is true throughout the prairies, British Columbia, and Northern Canada, as 51% of pet owners have cats and 65% own dogs. The split between cats and dogs is more even in the Atlantic provinces and Ontario.
---
11.

Female Canadians are more likely to own a cat than males.
(Growth From Knowledge)
Though cats are the most popular pet across all genders, it's interesting to look at the share between genders. Of all the cat owners in Canada, 37% are females, while just 34% are males. In comparison, 35% of Canadian women and 31% of men have at least one dog.
Frequently Asked Questions About Cat Ownership in Canada
Are there laws regarding how many cats one household can have?
There are no federal laws in place that limit how many cats you have. Municipalities may set their own rules, however. For example, Calgary, Alberta, has a Responsible Pet Ownership Bylaw that states households are only allowed to have six cats and six dogs. In Sainte-Anne-de-Bellevue, Quebec, residents cannot have more than four cats.
Are cats allowed to roam outside?
The rules vary by province and city. For example, many Canadian municipalities don't allow pets, be it dogs or cats, to roam "at large."
Allowing a cat to roam will not only endanger its life but also impact the environment and other animals in the community. In addition, roaming cats can add to the cat overpopulation problem and wreak havoc on wild bird populations.
If your municipality has bylaws prohibiting pets from roaming off their property, you could face repercussions if your cat were to be reported and caught by the authorities.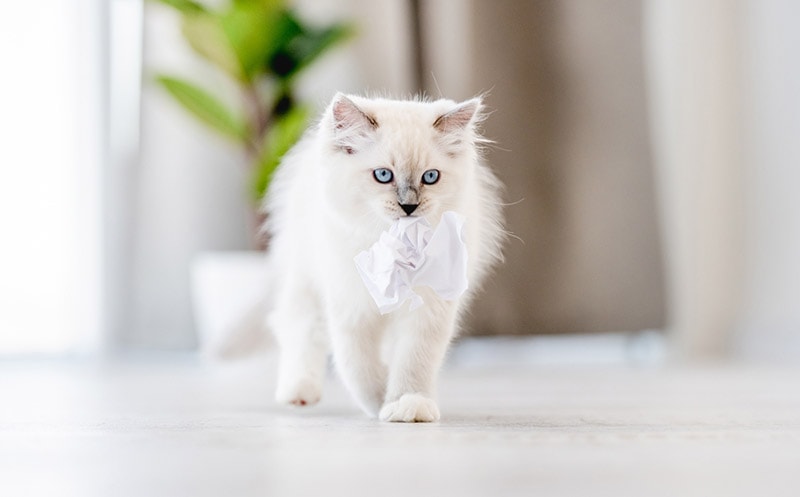 Can I adopt an out-of-country cat and bring it to Canada?
Any cat imported into Canada will need certain documentation, depending on where you're importing the cat from. For example, cats coming into Canada from countries considered to be rabies-free (e.g., United States, Australia, New Zealand, Fiji, etc.) will need a valid rabies vaccine certificate or a veterinary certificate. Cats being imported into Canada from countries that aren't considered rabies-free will need a valid rabies vaccination certificate. A veterinary certificate is not acceptable in these cases.
What are the rules regarding hybrid cats (wild cat mixes)?
The laws regarding hybrid cats will depend on the province you live in and the cat in question.
For example, certain generations are illegal to own in Alberta. You cannot have F1, F2, or F3 generation hybrid cats like Savannahs. While it is legal to own an F4 hybrid in Alberta, the Canadian Food Inspection Agency (CFIA) does not allow the importation of this type into the country. You can, therefore, only own an F4 hybrid if it was born in Canada.
In Saskatchewan, Savannahs of F5 or later can be kept as domesticated animals, but not any of earlier generations.
In the Fraser Valley in British Columbia, owning a Savannah of any and all generations is illegal.
In Quebec, it is illegal to have a Serval without a permit, but Savannahs are allowed (subject to municipal laws).
Final Thoughts
The studies prove it—Canadians sure love their feline companions. Cat ownership trends are continuing upward, and kitties are still the preferred companion animal for Canadians.
---