280+ Cat Names That Start With B For Your Beautiful Kitty
There are tons of cat names out there to choose from. If you've purchased a new cat, then one of your next steps should be to name them. Of course, this is often easier said than done. Because there are so many different names to select from, it's often challenging to choose.
Even if you've narrowed it down to only B names, there are still hundreds of different options. Below, we'll explore some of our favorite cat names that start with B. Hopefully, one of these names will inspire you!
How to Name Your Cat
Naming your cat isn't terribly challenging. However, it can take longer than you might think.
Spend some time with your cat and observe their behavior, quirks, and characteristics. Are they playful, shy, adventurous, or cuddly? These traits can inspire name ideas. If your cat is more refined, you may want to select a more classical name. A unique cat name calls for a unique name.
You should also consider physical traits, like their color. For instance, you could name a black cat Balsamic. Traits related to the cat's breed may also be helpful.
Choose a name that doesn't sound too similar to common commands or household names. You want your cat to be able to distinguish their name from other words. Cats often respond better to short names, as well. Therefore, selecting a shorter option is often the best choice, though that doesn't mean you can't choose a shorter nickname for a longer name.
Ultimately, choose a name that feels right to you. Your cat's name should resonate with you and reflect their personality.

Female Cat Names That Start with B
There are lots of female cat names that start with B. Take a look at these ideas to help inspire some of your own name ideas:
Babette
Babushka
Baby
Bagel
Bailey
Ballerina
Bambi
Bamboo
Barbie
Basil
Batgirl
Beatrix
Bebe
Belinda
Bella
Bella Donna
Bertha
Betsey
Bianca
Bijou
Billie
Bindi
Binx
Birdie
Biscuit
Bitsy
Blanca
Bliss
Blitzen
Blossom
Bluebell
Blueberry
Blythe
Bonnie
Boogie
Bramble
Bramble
Brandy
Breeze
Breezy
Briar
Bronte
Bubbles
Buffy
Bugaboo
Butter
Buttercup
Butterscotch

Male Cat Names That Start with B
There are also tons of male cat names that start with B. We've included just about everything on this list, from Boris to Bongo:
Bailey
Baloo
Bam Bam
Bandit
Barney
Bart
Bartleby
Basil
Batman
Baxter
Beans
Bear
Benji
Bentley
Biggie
Binx
Biscotti
Biscuit
Blackjack
Blaze
Blizzard
Blue
Bogey
Boingo
Bolt
Bongo
Booker
Boomer
Boots
Boris
Bowie
Breeze
Brisket
Broccoli
Brody
Bronco
Bruno
Bruno Mars
Brutus
Buckaroo
Bucky
Buddy
Bullet
Bulletproof
Buster
Butch
Buttons
Buzz

Unique Cat Names That Start with B
These names aren't heard very often, so they're sure to help your cat stand out.
Baelor
Ballast
Baloo
Bane
Banff
Banjo
Banyan
Basilisk
Bastian
Beacon
Bedouin
Beethoven
Behemoth
Belladonna
Bellerose
Berenger
Beryl
Bexley
Biscay
Biscayne
Biscuit
Bismarck
Bixby
Blackjack
Blissful
Bluejay
Boaz
Bodhi
Bohemian
Boon
Borasco
Borealis
Bosley
Boudica
Bovary
Bracken
Brambleton
Branigan
Breeze
Brevity
Brigadier
Brindle
Brio
Brioche
Briolette
Bungee
Byronic
Byzantium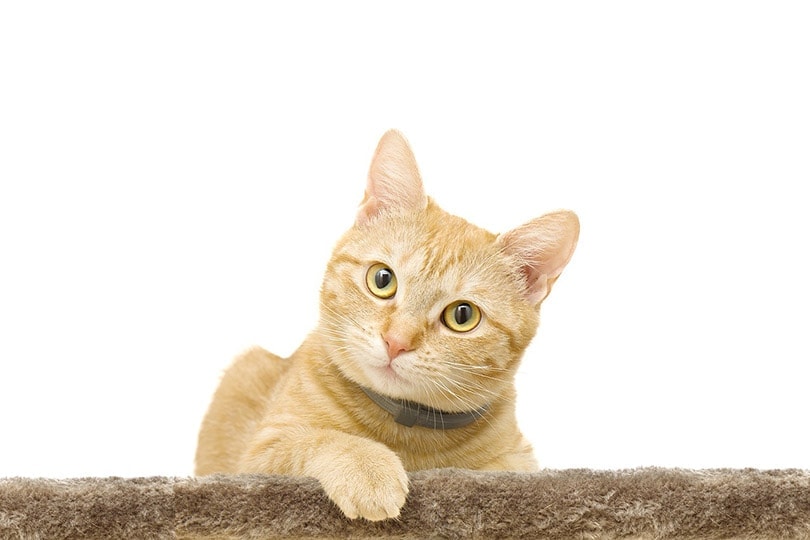 Classic Cat Names
As opposed to unique cat names, these cat names are classics. In other words, they're much more common, and you've probably heard of them before. Some of these names also have an old-timey feel.
Bacchus
Bach
Balthazar
Bartholomew
Basilio
Baudelaire
Bayard
Beale
Beatrice
Beatrix
Beaufort
Beaumarchais
Beckett
Bedivere
Beelzebub
Beethoven
Bellerophon
Bellerose
Belvedere
Beowulf
Berenice
Berlioz
Bernini
Beulah
Blaise
Blavatsky
Bly
Boadicea
Boaz
Boccaccio
Boethius
Bolivar
Bonaparte (Napoleon)
Boswell
Botticelli
Boudica
Brahms
Briseis
Brontë
Brutus
Bulwer
Byron
Byronic

Nature-Inspired Cat Names
Nature is a great place to get tons of inspiration for naming your cat. There are plenty of plants, animals, and weather patterns that you can name your cat after. Here are some of our favorite ideas:
Bamboo
Barkley
Basil
Bayberry
Bayleaf
Bayou
Beachcomber
Beachwood
Beech
Berry
Berryvine
Birch
Birchbark
Birchwood
Birdie
Birdsong
Blaze
Blazeberry
Bloom
Blossom
Blossomhill
Blossompetal
Bluebell
Bluegrass
Bluejay
Bluetide
Bluewater
Bluff
Blush
Boulder
Boulderbrook
Bouldercrest
Bramble
Brambleberry
Brambleleaf
Bramblesong
Branch
Breeze
Breezefern
Breezelet
Briar
Brisk
Brook
Brookhaven
Brooklet
Brookstone
Brookwood
Buttercup
Butterfly
Butterflywing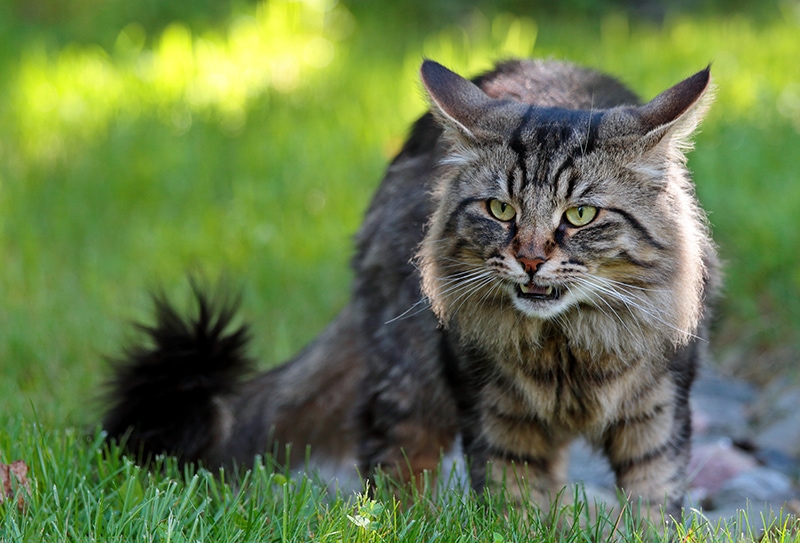 Food-Inspired Cat Names
There are tons of food-inspired cat names that start with B, too. You may be surprised by the sheer number of options in this category. This is probably one of our favorite categories:
Baby Carrot
Bacon
Baconbit
Bagel
Baguetta
Baguette
Baklava
Balsamic
Bamboo
Banana
Banana Split
Barbecue
Barley
Barleycorn
Basil
Basilico
Bavarian
Bean
Bear Claw
Beet
Beetroot
Beignet
Bellini
Berry
Biscay
Biscotti
Biscuit
Biscuitina
Bison
Black Pepper
Blackberry
Blackcurrant
Blini
Blueberry
Bluefish
Bok Choy
Bokchoy
Bonito
Bouillon
Bran
Bratwurst
Breadstick
Brie
Broccoli
Brown Rice
Brownie
Brussels
Bubblegum
Butter
Butterscotch
Final Thoughts
Hopefully, one of these names stood out as the best option to name your cat. We've included everything from Beethoven to Bamboo.
The best way to name your cat is to go slow. You don't have to name your cat on the first day, and it's perfectly fine to select a name and then change your mind a few days later. Sometimes, a name may sound great but just not fit your feline.
Cats are pretty smart, so they won't mind if you change their name a few times!
See Also:
---