220 Cat Names That Start with P for Your Kitty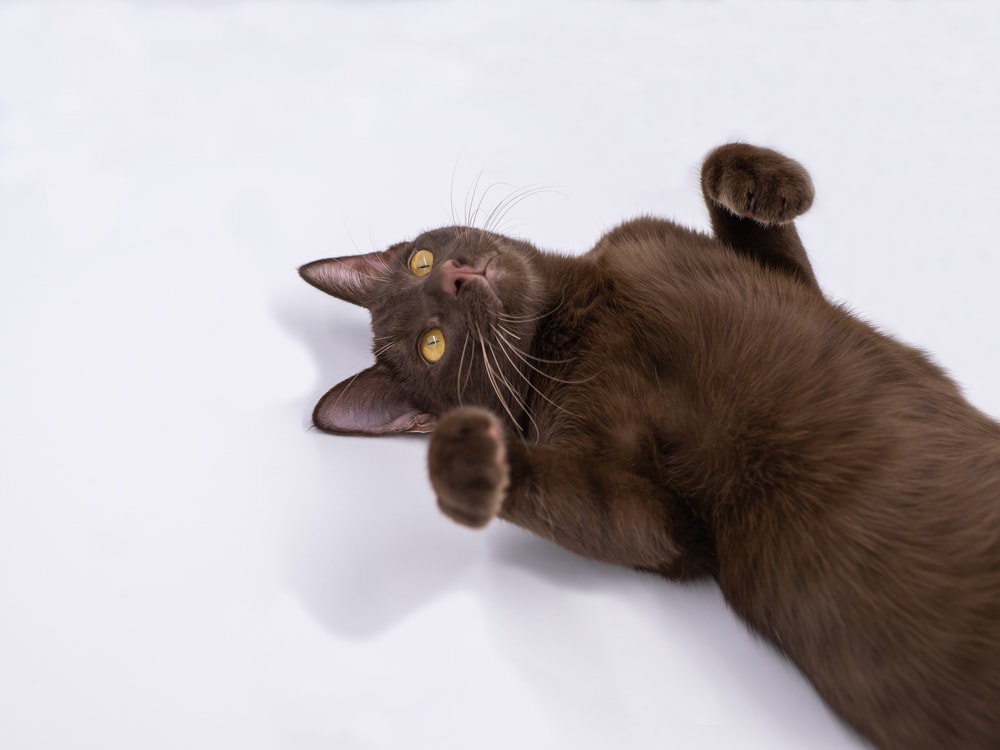 Click in the Name Category You Like to review First
From the classic "Pumpkin" for orange tabbies to pop culture names like "Paris" or "Paisley," there's no doubt that names that start with P are popular for cats. If you're struggling to come up with a unique choice that reflects your cat's charming personality, here are X cat names that start with P for your kitty.
Popular Cat Names Starting With a P
Whether you want a human name or classic picks like "Patches" for a Calico or Tortoiseshell, these classic names never disappoint.
Pancake
Panther
Parker
Paisley
Panda
Pandora
Patches
Paris
Patrick
Peanut
Peaches
Pearl
Pebbles
Penelope
Pepper
Percy
Penny
Pete
Petunia
Phil
Phoenix
Phoebe
Pickle
Pickles
Pinky
Piper
Pippa
Pixel
Pixie
Poe
Poppy
Precious
Prince
Polly
Pumpkin
Punkin
Puck
Nature-Inspired Cat Names That Start With P
From vibrant flowers to natural wonders, some of the best cat names come from Mother Nature.
Pansy
Petunia
Petal
Peony
Pine
Pinecone
Pearl
Poinsettia
Powder Puff
Passionfruit
Palmetto
Peppermint
Pepper
Pumpkin
Plantain
Poplar
Plum
Pineapple
Pea
Cat Names That Start With P Inspired by Films, Movies, Songs, and Popular Culture
There are plenty of great cat names that come from pop culture. Dig into the best names that come from beloved movie characters, song titles, or your favorite books.
Paddington
Padme
Pamela
Paladin
Patience
Patricia
Pegasus
Penelope
Penguin
Pax
Pepsi
Persephone
Philip
Pia
Pilar
Pinky
Pinocchio
Pluto
Polina
Pounce
Prudence
Petros
Pierre
Petey
Prado
Packer
Punky
Perry
Pasqual
Parwinder
Peyton
Patton
Patterson
Pancho
Pepe
Percival
Pericles
Pershing
Phelan
Pietro
Phillipos
Pharaoh
Philomen
Pierce
Pharrell
Pierluigi
Peregrine
Pim
Pennington
Perseus
Poseidon
Piotr
Pradeep
Pratham
Ponyboy
Piper
Presley
Prospero
Prescott
Prometheus
Primus
Ptolemy
Price
Pratt
PJ
Pitt
Poindexter
Pratchett
Prichett
Praxedes
Potap
Penn
Pacifico
Pinkney
Prophet
Portland
Pawnee
Paquito
Pollock
Pomeroy
Powhatan
Parnell
Pyke
Popper
Ponchik
Picasso
Pixar
Priyanka
Petronilla
Phaedra
Phyllis
Placida
Periwinkle
Pirouette
Perdita
Perla
Paraskevi
Pocahontas
Principessa
Phoenicia
Pernelle
Praveena
Priska
Punk
Petula
Polaris
Preeny
Cat Names Inspired by Foods That Start With P
From exotic spices to delicious dishes, you can find a lot of inspiration for cat names in the culinary world.
Paprika
Pistachio
Pomegranate
Peanut
Pepitas
Papaya
Pawpaw
Parsnip
Potato
Parsley
Pesto
Panocha
Pilau
Pilaf
Pinto Bean
Popover
Parmesan
Pecorino
Paella
Pekin
Pastrami
Pemmican
Pepperoni
Percebes
Pike
Pho
Pierogies
Pork Chop
Porterhouse
Poulet
Prosciutto
Pad Thai
Penne
Pakora
Pandoro
Panettone
Pandowdy
Popcorn
Panna Cotta
Paska
Pastry
Pavlova
Parfait
Peach Melba
Poi
Praline
Profiteroles
Pickle
Find Inspiration for Your Kitty Name
Pets are part of the family, so you want to take the time to come up with the perfect cat name that reflects their personality and looks. You have a range of names to choose from in this list, whether you want a silly name like "Pickle" or "Potato" or an elegant and beautiful name like "Persephone" or "Percival".
Take your time, browse the list, and get inspired to give your new kitty the ideal name.
---