How Much Does a Chow Chow Cost? (Price Guide 2023)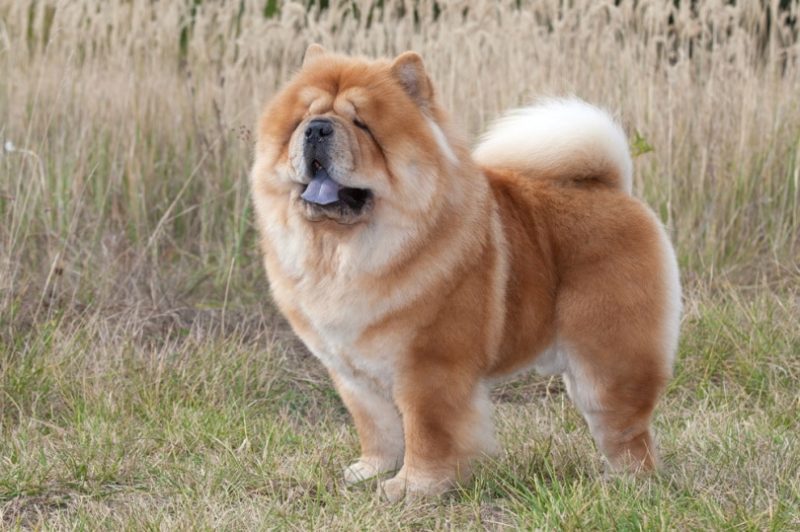 Chow Chows are great guard dogs that are loyal to their human family members. They aren't as social and outgoing as the typical family dog, but they can get along well with kids when properly trained and socialized. They are active dogs, which makes them great hiking and outdoor adventure companions.
If you feel that this is the right breed for your household, you may be wondering how much it would cost to own one. After all, dog ownership isn't free, and part of being a good pet parent is making sure you can afford to meet all your pet's needs as time goes on. Here's a breakdown of how much it could cost to buy and own a Chow Chow.

Bringing Home a New Chow Chow: One-Time Costs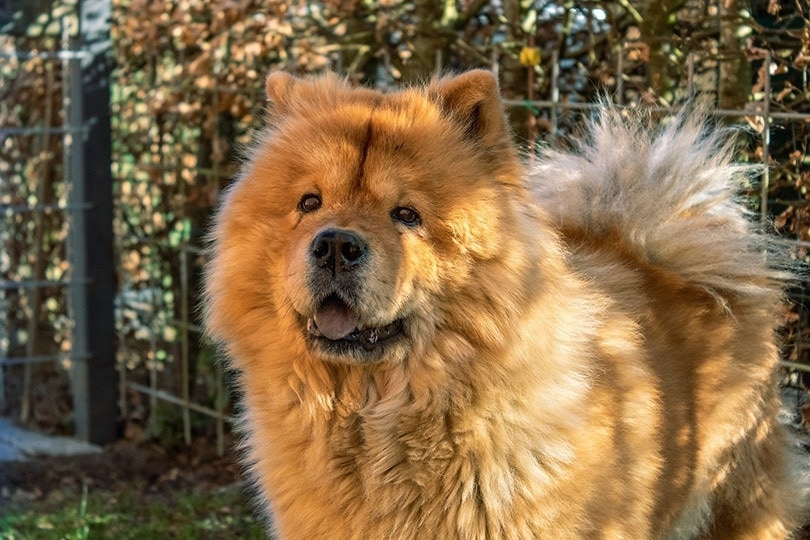 There are a few one-time costs to consider when budgeting for a Chow Chow, but these are easy to account for compared to recurring and unforeseen expenses. The most important thing to consider is the cost of purchasing or adopting your new dog. Here is information about the average cost of getting a Chow Chow and everything else that should be on your budget list.
Free
Although not common or easy, it is possible to get a Chow Chow for free. The best way is to ask friends and family members if they know anyone who is looking to rehome their dog. You can also check out local bulletin boards and online community groups to see if there is a Chow Chow in need that you can help.
Adoption
$50–$250
Sometimes, this breed ends up at the humane society or other rescue organization, where they can be adopted for a fraction of the price that it would cost to buy from a breeder. Typically, the adoption cost is just enough to cover the veterinarian care, food, and shelter costs that were utilized to care for and rehome the dog.
If your local humane societies and shelters don't have a Chow Chow for adoption when you inquire, they may be willing to put you on a waiting list to ensure that you're notified whenever they get a Chow Chow that needs a new home.
Breeder
$800–$1,500
Buying a Chow Chow from a breeder is the only sure way to know your dog's lineage, and it might be the only way to get your dog as a puppy. However, buying a Chow Chow from a breeder is not going to be cheap. On average, you can expect to pay anywhere from $800 to $1,500 for a purebred Chow Chow puppy when working with a breeder.
Initial Setup and Supplies
$700–$2,150
You will need several supplies and accessories to properly care for your new Chow Chow. For example, every dog should have a crate to retreat to when they need a nap or when they must be contained for any reason. A collar and ID tag are essential so you can be reunited with your dog if they get lost.

List of Chow Chow Care Supplies and Costs
| | |
| --- | --- |
| ID Tag and Collar | $20–$35 |
| Spay/Neuter | $50–$250 |
| X-Ray Cost | $150–$250 |
| Ultrasound Cost | $300–$500 |
| Microchip | $25–$60 |
| Teeth Cleaning | $50–$300 |
| Bedding | $30–100 |
| Nail Clippers | $7–$25 |
| Brush | $5–$15 |
| Kennel/Crate | $40–$250 |
| Training Books/DVDs | $10–$100 |
| Toys | $10–$75 |
| Leash/Harness | $10–$150 |
| Food and Water Bowls | $10–$30 |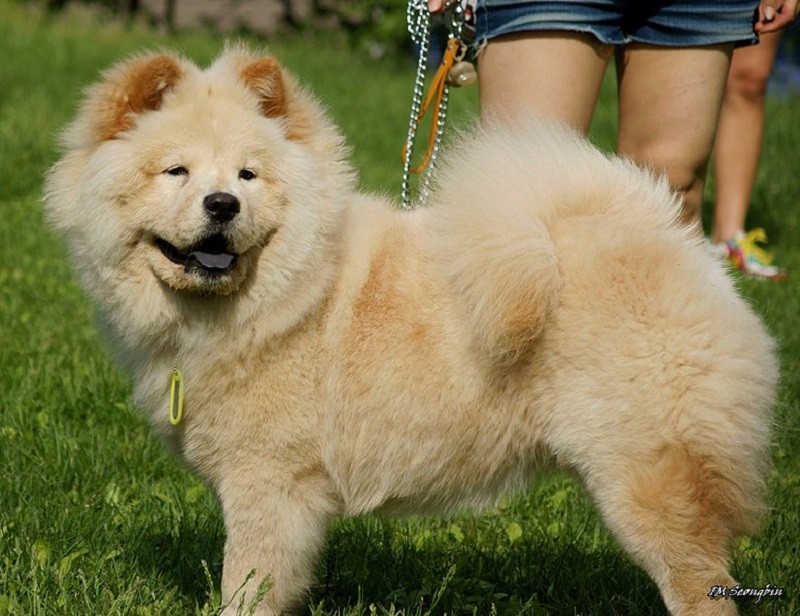 How Much Does a Chow Chow Cost Per Month?
The amount of money that you will spend on caring for your Chow Chow each month will depend on several factors, including their health, the type of food that they eat, how much grooming they need, and any pet insurance you decide to invest in. Here's a breakdown of a few cost estimates.
Health Care
$130–$5,285 per month
Caring for your Chow Chow's health involves more than just taking them to the veterinarian for checkups and vaccinations. Making sure your dog has access to healthy food, is properly groomed, and is protected from possible accidents and emergencies are all things to consider when budgeting for their healthcare.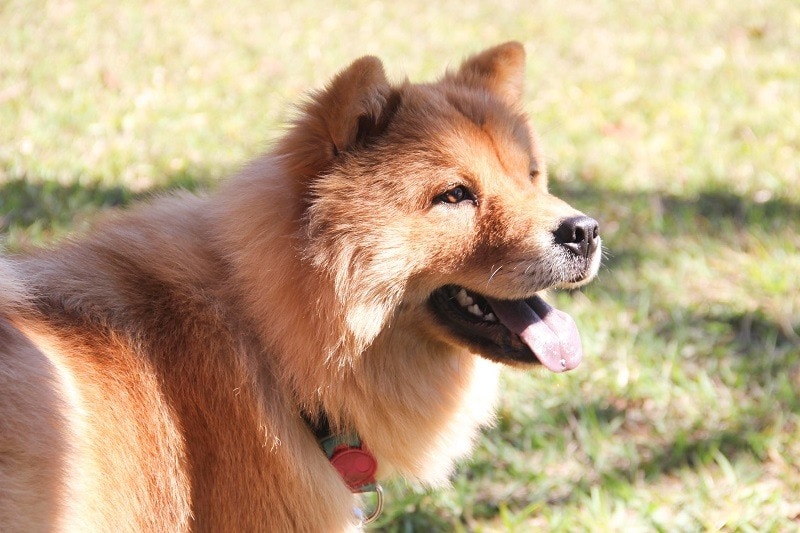 Food
$30–$60 per month
Your monthly dog food budget will vary depending on the type of food that you decide to invest in. Less expensive foods that may include artificial ingredients and fillers can cost about $30 a month, whereas higher quality dog food that includes whole foods and doesn't contain unnecessary ingredients may run you about $60 a month.
Grooming
$75–$125 per month
Grooming costs can range greatly. If you decide to groom your Chow Chow yourself, you can save money, but you must commit a considerable amount of time to a grooming schedule. When working with a groomer, expect to pay anywhere from $75 to $125 per grooming session, which should take place about once a month.
Medications, Vaccinations, and Vet Visits
$0–$5,000 per month
Some months, you will not have to spend any money on veterinarian visits, vaccinations, or medications, but then there will be other months when those things are necessary. There may come a time when your Chow Chow must take medication for a health issue.
Your dog might also get into an accident or acquire a serious illness, and emergency services such as X-rays and surgeries may be required, which could cost upward of $5,000. It can be tough to budget for these types of costs. We recommend opening a healthcare account for your dog and putting $50 or so in it every month so you'll have the funds necessary to handle even emergency care costs.
Pet Insurance
$25–$100 per month
You do business with many different pet insurance companies, all of which have their own rates and service offerings. So, it's a good idea to compare a few service providers, paying close attention to what's covered, what's not, and how insurance claims are paid.
This is the only way to effectively compare rates, as it is not fair to treat all insurance plans as equal just considering their cost. One plan might be less expensive than another because it doesn't cover as much, but the priciest plan may not be the most comprehensive.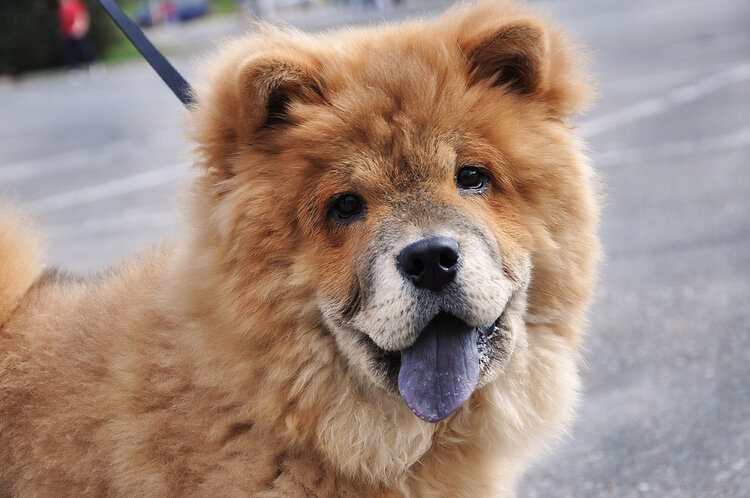 Environment Maintenance
$60–$210 per month
There are a few environmental factors to consider as a Chow Chow owner, such as picking up poop during walks, neutralizing odors inside the house, and preventing flea and tick infestations. Therefore, you'll need to invest in poop bags, deodorizing spray, and flea/tick preventative treatments each month throughout your dog's life.
| | |
| --- | --- |
| Poop Bags | $5/month |
| Deodorizing Spray | $5/month |
| Flea/Tick Treatment | $50–$200/month |
Entertainment
$0–$100 per month
Entertaining your dog doesn't have to cost anything during any given month if there are toys at home available. Daily walks, games of hide-and-seek, training, and even hanging out on the couch while watching a movie are all forms of entertainment that your Chow Chow is sure to love.
However, if you want to do something special for your dog and provide them with extra fun entertainment, you can invest in a subscription service, such as BarkBox, that will send you new toys and treats each month for your furry friend. Subscriptions start as low as $20 a month. There are many options out there to choose from, so costs could be as high as $50 or even $100 a month.

Total Monthly Cost of Owning a Chow Chow
$190–$11,000 per month
The truth is that there is no set monthly cost to count on when budgeting to care for your Chow Chow for the long term. If you buy food in bulk, DIY toys, and make preventative care a priority, you may not spend much each month at all. If an accident or illness occurs, though, you may face vet bills of thousands of dollars. Generally, you will probably be able to budget for the lower end of the spectrum, with anticipation that costs may increase during certain months of the year.
Additional Costs to Factor In
There may be a few additional costs to consider as time goes on, like caring for your dog when you go on vacation or a business trip. Here are common additional expenses that most Chow Chow owners end up dealing with at one point or another.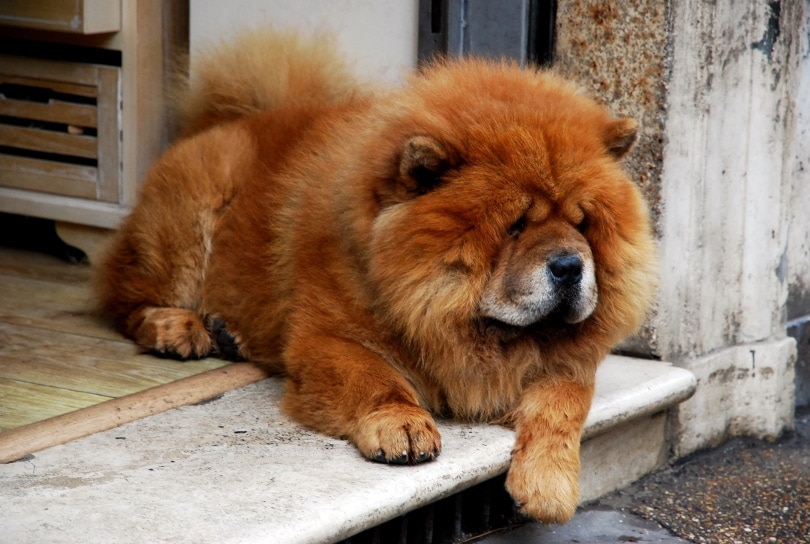 Pet Sitters/Boarding 
Whenever you are away from home for more than a few hours, it is important to make sure your dog is looked after, for their safety and health. Whether you decide to hire a neighbor to watch and walk your dog during the day or you choose to board them for a longer period, you'll have to budget for that care. Pet sitters tend to be less expensive than boarding kennels.
Household Damage
Chow Chows are on the large side, so they could cause household damage unintentionally. But if your dog develops separation anxiety or becomes bored, stressed, or restless, they might deliberately act out. Whether it's chewed-up drywall, a soiled rug, nail scratches on the floor, or a broken vase, damaged items will need to be repaired or replaced.
Behavioral Training
If you have a hard time with training or your dog displays a behavior that needs to be corrected, it may be necessary to hire a professional behavioral or obedience trainer to work with, though an instruction DVD or book might be all that's needed. Whatever the case, behavioral training support is typically not free. A reliable book or DVD can cost anywhere from $10 to $50, depending on the source. Professional training can cost anywhere from $50 to $250 or more per session.
Owning a Chow Chow on a Budget
It is possible to own a Chow Chow on a budget with careful planning and access to emergency funds if necessary. However, your budget must be realistic. If you have a hard time budgeting for your household needs right now, getting a Chow Chow will just put more pressure on you. Either way, you should still budget for the low end of these cost estimates.
Saving Money on Chow Chow Care
Making sure your dog gets high-quality food, daily exercise, and regular veterinarian checkups can go a long way when it comes to saving money on their care in the coming months and years. Investing in pet insurance can help save you money in the event of an unexpected illness or accident.
Making your own treats and toys is another great way to save money on care costs as time goes on. You may also be able to save money by purchasing things such as food, treats, and flea treatments in bulk. Finally, dog-proofing your house can save you money on damage repair.

Conclusion
Buying a Chow Chow can cost upward of $2,000 when working with a breeder but can cost you significantly less if you're lucky enough to find one at a rescue facility. Breaking the monthly expenditures down, we can estimate that it will cost anywhere from about $200 to more than $10,000 a month to care for your Chow Chow.
The high end of that spectrum may not be a reality for you at all during your dog's lifetime, but if it does, you likely won't face such costs more than once. It is more likely that you will spend between $200 and $400 a month for care, depending on your lifestyle and the "extras" that you want to invest in.
---