100+ City Dog Names: Ideas for Sophisticated & Worldly Dogs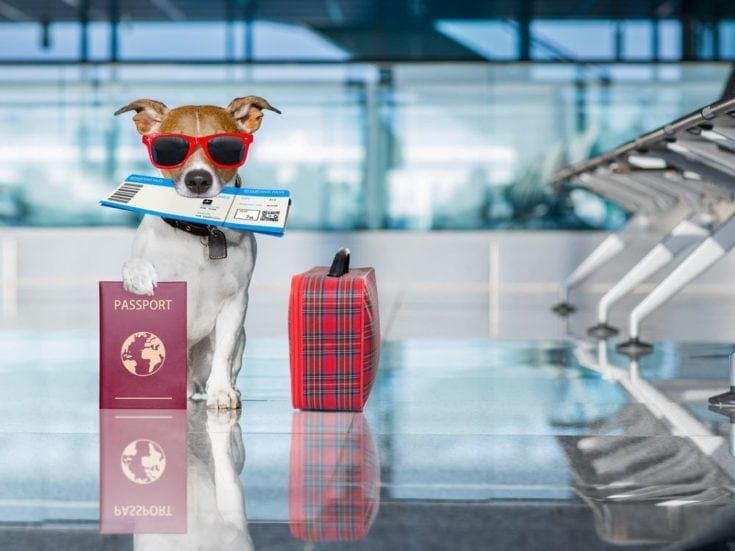 If you're searching for unusual dog names, you're in the right area! What could be more interesting than naming your beloved dog — no matter the breed — after the city you grew up in, loved visiting, or dream of traveling to?
This is going to be a difficult choice since there are so many fascinating cities in the world. To help you choose, we've gathered over 100 unique and interesting city names. From Helsinki to Beijing to Buenos Aires, we're hitting every continent — and we're confident that you'll find a special city dog name for your pooch. Scroll down to start traveling!

Female City Names for Dogs
Columbia
Ottawa
Mendoza
Marrakesh
London
Lima
Manila
Singapore
Angeles
Melbourne
Regina
Milwaukee
Bologna
Helena
Sydney
Raleigh
Nash
Florence
Paz
Seville
Casablanca
Berlin
Sofia
Madrid
Venice
Omaha
Athens
Boston
Barcelona
Charlotte
Ushuaia
Abilene
Madison
Atlanta
Vienna
Miami
Oaxaca
Adelaide
Prague
Honolulu
Winnipeg
Rome
Minnie
Lisbon
Albany
Vientiane
Brasilia
Male City Names for Dogs
Montreal
Rotterdam
Copenhagen
Hong Kong
Beijing
Edinburgh
Paris
Houston
Chiang
Washington
Kyoto
York
Orlando
Quito
Auckland
Dallas
Caracas
Dublin
Louis
Antwerp
Bangkok
Jackson
Wellington
Vancouver
Katmandu
Jose
Buffalo
Antonio
Charleston
Memphis
Frankfurt
Munich
Kiev
Amsterdam
Budapest
Cairo
Tokyo
Hamburg
Kansas
Tulum
Fes
Córdoba
Rio
Helsinki
Denver
Nairobi
Johannes
Tangier
Columbus
Moscow
Austin
Philly
Francisco
Edmonton
Stockholm
Calgary
Toronto
Salvador
Lagos
Rabat
Oslo
Perth
Buenos Aires
Santiago
Warsaw
Xian
Bonus: A City Dog Question
Q: What is the name of the famous dog statue in New York City's Central Park?
A: Balto Statue! 
If you've ever wandered around Central Park, you've probably come across an adorable life-size bronze statue of a dog. Who is that dog, and what's the story behind the statue?
That dog is Balto, an Alaskan sled dog. In 1925, Alaska was hit with a terrible outbreak of diphtheria. The city of Nome suddenly needed a lot of medication — but there was a massive blizzard! Enter: Balto and his fellow sled dogs. Heroic teams of mushers and sled dogs raced 674 miles through the blizzard to deliver life-saving medicines. Balto was one of the lead dogs!
That same year, the city commissioned a famous Brooklyn sculptor named Frederick George Richard Roth to build a statue in Balto's honor. It's stood in Central Park ever since. Next time you're there, take a look! You'll find Balto near the Tisch Children's Zoo.

Finding the Right City Name for Your Dog
Whew, that was a lot of cities, and a lot of city dog names! We hope you've found the perfect geographic name for your puppy — whether it's Munich, Buffalo, or Bangkok. And if you're looking for an extra-special namesake for your pup, keep Balto the heroic sled dog in mind. Choose a city near home or use your dog's name to travel!
If you haven't found the right name, don't worry. We've got lots of other ideas:
---
Featured Image Credit: Damedeeso, Dreamstime