100+ Military Dog Names: Ideas for Fearless & Powerful Pups

When you adopt a military dog, you have a big decision to make: what to name your fellow soldier. Your brave pup deserves an equally powerful name. But what will it be?
To help you pick a great tough and strong name, we've searched high and low to put together this list of the best names for military dogs. Whether your new dog is male or female, we've got you covered. And if you'd like your dog to have a great namesake, take a look at our list of famous military dogs at the end.

Female Military Dog Names
Chinook
Mascot
Liberty
India
Battle
Tremor
Blackhawk
Yankee
Beretta
November
Foxtrot
Earthquake
Ambrosia
Andromeda
Pepper
Jaws
Chomp
Ricochet
Scout
Delta
Juliett
Whiskey
Tsunami
Koda
Shelly
Sierra
Justice
Hurricane
Jemima
Norma
Mercy
Joplin
Spunk
Lima
Jag
Sailor
Seal
Spider
Spirit
Olga
Jet
Skipper
Zulu
Glory
Echo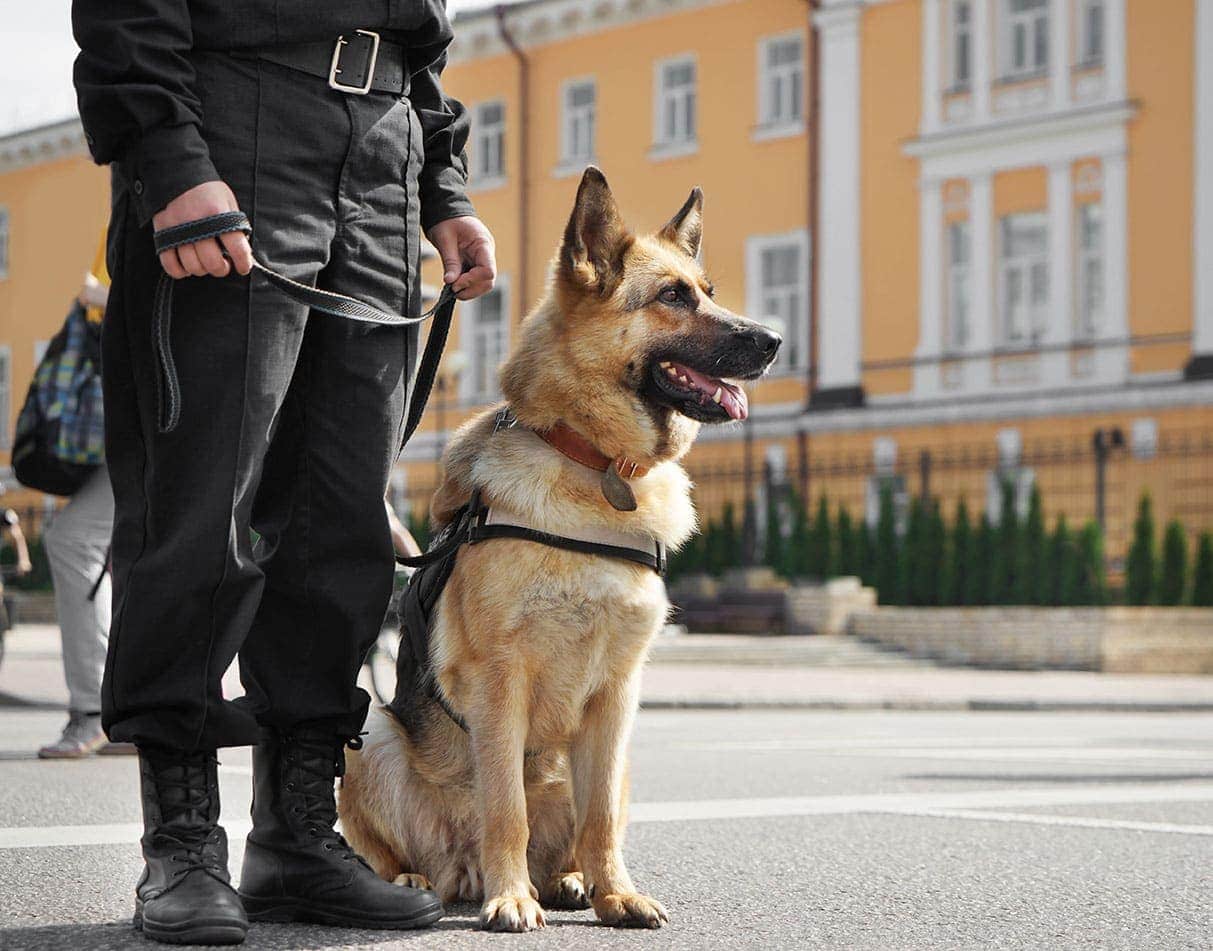 Male Military Dog Names
Caliber
Muzzle
Oscar
Humvee
Kevlar
Hotel
General
Tank
Browning
Hunter
Boots
Gauge
Sabre
Bullet
Ranger
G.I.
Tank
Papa
Grenade
Tactic
Charlie
Threat
Buckshot
Mike
Bravo
Romeo
Flash
Marine
Bomber
Duke
Striker
Knife
Remington
Ammo
Missile
Sergeant
Musket
Rifle
Captain
Slug
Scope
Lance
Soldier
Major
Hero
Powder
Kilo
Alfa
Chevron
Colonel
Rambo
Dodger
Honcho
Matchlock
Torpedo
Trigger
Bazooka
Camo
Quebec
Bruiser
Colt
Commander
Shrapnel
Tango
Uzi
X-Ray
Sniper
Ace
Laser
Rocket
Apache
Golf
Revolver
Wesson
Ram
Chief
Bayonet
Grunt
Dagger
Sword
Maverick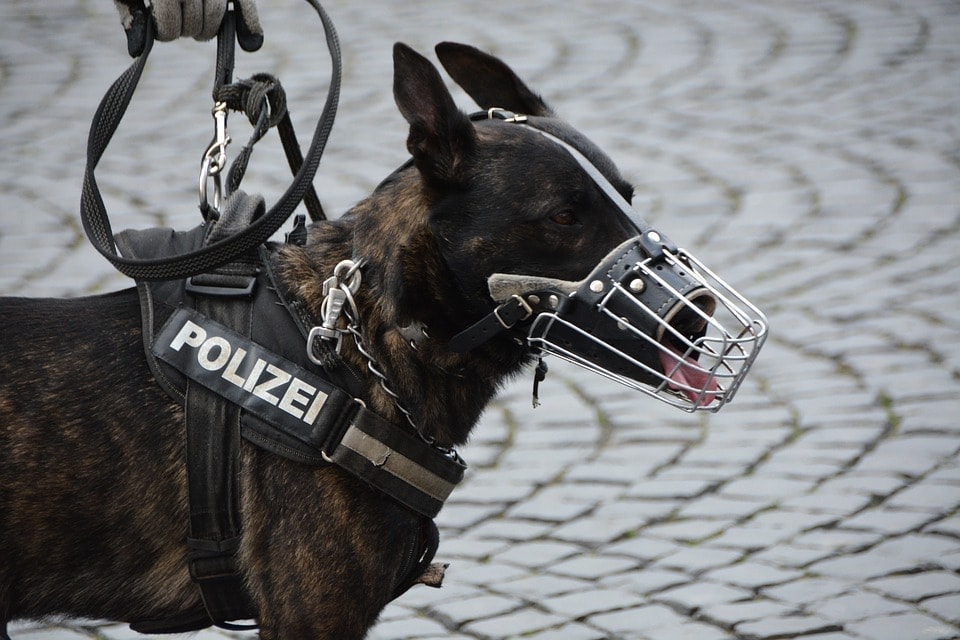 Famous Military Dog Names
Chips
Chips was the most decorated dog in World War II. He was a German Shepherd-Collie-Siberian Husky mix and served in Germany, Italy, North Africa, and France. Chips initially received the Distinguished Service Cross, the Purple Heart, and the Silver Star — though the military later took them back, claiming that only humans could earn medals.
Sergeant Stubby
World War I's most decorated dog was an American Pit Bull Terrier named Stubby. His owner smuggled him to the war front, where he was the only dog to attain the rank of Sergeant. He participated in 17 battles and served for 18 months — and was particularly good at smelling incoming gas attacks.
Smoky
Not all war dogs are big! A four-pound Yorkshire Terrier named Smoky served on the front lines in World War II. Among other feats, Smoky alerted her fellow soldiers to incoming artillery fire and helped build an airbase by navigating a small culvert. She also danced the jitterbug, dressed in clown costumes, and parachuted from a tree in a custom-made parachute!
Sallie
Sallie Anne Jarrett was a Staffordshire Terrier present at the Battle of Gettysburg. This Civil War dog quickly became a beloved mascot of her regiment, the 11th Pennsylvania Infantry, participating in drills and marching alongside the leader of the regiment. She also guarded wounded soldiers on battlefields and was killed in action.
Nemo
Nemo was a courageous German Shepherd who served in the Air Force in Vietnam. In one memorable battle, he was shot in the eye but heroically continued to protect his fellow soldiers with his body. Unlike many other war dogs, Nemo made it home safely from the war.

Final Thoughts
We hope that this list of the best military dog names helps you find the perfect name for your warrior. Whether you choose an army code name, weapon, or rank, your dog is sure to appreciate its fierce name. And if you can't decide, why not take inspiration from our list of famous war dogs?
Not quite right? Try one of our other lists of great dog names:
---
Feature Image Credit: Piqsels