Does a Poodle Have Hair or Fur? How Are They Different?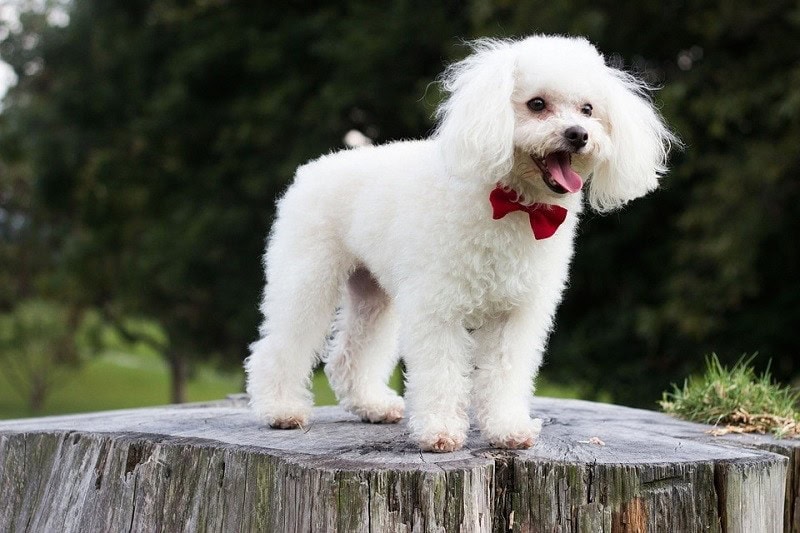 The Poodle is considered a hypoallergenic dog because they have hair, not fur, and this is a comment that many people make about them.
But how true is it, and what's the difference between hair and fur? We answer both these questions and more about pet allergies for you here.

Does a Poodle Have Hair or Fur?
The short answer to this is that Poodles have hair instead of fur. But when you look at a Poodle, there's a good chance that you're not going to notice much of a difference.
How Are Hair and Fur Different?
If it looks and feels the same, how exactly is hair any different than fur? The primary difference is that fur goes through a faster growth cycle. When fur grows, it only grows up to a certain point before it is shed. Hair just keeps growing, and without a haircut, it can get out of hand.
But beyond that, there's not much of a difference between hair and fur. In fact, if you had a bit of dog hair and dog fur in your hand, you probably wouldn't be able to tell the difference between the two.
Keratin makes up both hair and fur. Even if you take a look under a microscope, you won't be able to tell the two apart. They do have different care requirements, but this comes down to the fact that hair doesn't shed. This means you need to wash your dog regularly and take them to a pet groomer for haircuts (unless you're willing to do it yourself). These aren't things that you need to do as often with fur that sheds.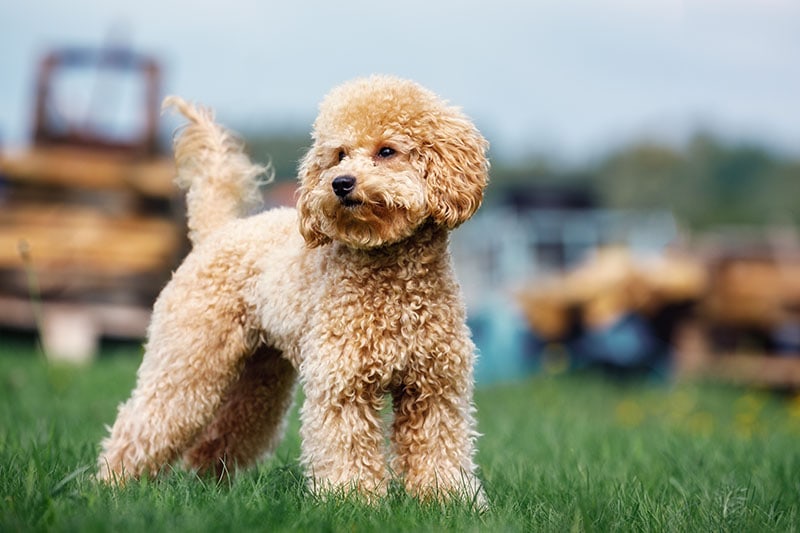 What Other Dog Breeds Have Hair Instead of Fur?
Poodles are not the only breed that has hair, not fur. Other breeds include but are not limited to the following:
Bichon Fries
Yorkshire Terrier
Shih Tzu
Havanese
Maltese
Miniature Schnauzer
Other Causes of Pet Allergies
While some people think that people with dog allergies are only allergic to the fur, that's not always the case. While it's true that dogs with hair instead of fur are considered hypoallergenic and less likely to cause a reaction, some people can be allergic to different parts of dogs.
The most common allergy from pets comes from their dander. Dander is on the skin of the animal, not the fur. But dogs with fur spread more dander through the shedding process compared to dogs that don't shed hair.
Other potential causes of dog allergies include:
Dog saliva
Dust or pollen on the dog's coat
Dog urine

Final Thoughts
Few pet topics generate quite as much debate as the dog hair vs. dog fur conversation. But while these are two distinctly different things, they're also extremely similar. A dog having hair instead of fur may help people with pet allergies, but it won't necessarily alleviate all their concerns.
Now that you know more, you can educate others the next time the conversation comes up, or you can at least make an informed decision for yourself if you have pet allergies.
---
Featured Image Credit: Andretti, Pixabay