150 Dog Names Starting with B for Your Pup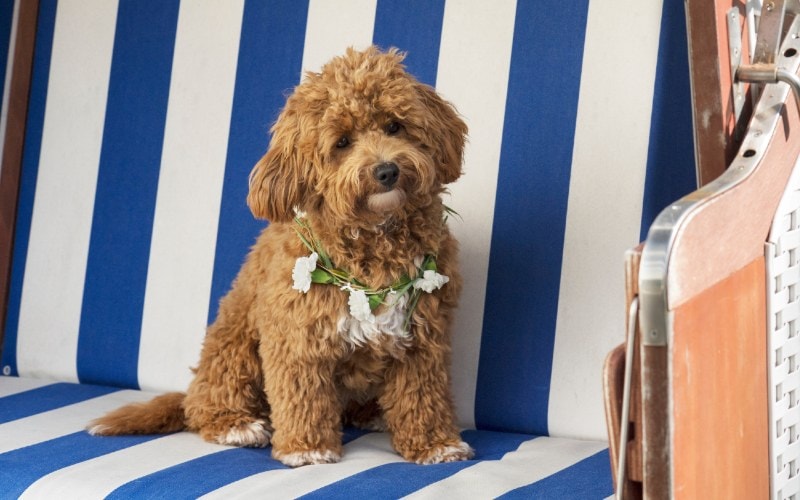 Click on the Name Category You Would Like to Review
Every dog is different; some dogs are loud and outgoing, while others are shy and laidback. Either way, many owners are confused about what name to give to their dog. Should their name match their personality, or should they name their dog after their favorite movie or cartoon character? Many owners want to name their dog with a name that starts with a certain letter—in this instance, the letter B.
Many beautiful names begin with this letter, but in this article, we will give you a full rundown of the dog names that begin with the letter B.


Tips for Naming Your Dog
As a new dog owner, you probably find yourself in a situation where every pet parent has been at one point. Not being able to think of a perfect name on the spot is entirely normal, and while you may believe that you don't have the creativity needed, you might just need a little inspiration. A great way to start seeking the perfect name is to look at all the examples and search for something that excites you. It needs to depict their personality and looks while at the same time being appealing enough for you. Searching for inspiration from celebrities or favorite TV characters is a good idea, making the name entertaining and catchy.
Additionally, it would be best to keep an eye on some basic "rules" when naming your dog, such as avoiding any similarities with other family members or pets. Below we'll include more valuable and helpful tips on naming your pet.
Avoid names that sound similar to your dog's commands.
Less is more. Try a simple, short name that your pup will quickly remember.
Consider your own likes and interests, such as your favorite food or celebrity.
If you're adopting an older adult dog, try and avoid changing their name as they've already gotten used to their existing one.
Names ending in vowels or having double syllables are catchy and memorable.
You can take inspiration from several names and make up your unique name to perfectly match your dog's personality.

Female Dog Names Starting with B
These female dog names that begin with the letter B vary from those more serious to goofy and fun ones. Depending on your dog's unique personality, you can find a name that suits them best.
Bailey
Bali
Barb
Barbara
Barcelona
Bea
Bean
Beatrix
Becky
Beijing
Bella
Bernadette
Bess
Bessie
Bessy
Betty
Bev
Beverly
Bianca
Billie
Bitsy
Blaire
Bliss
Blondie
Bonnie
Brandy
Brianna
Bridget
Brie
Brook
Brooklyn
Buffy

Male Dog Names Starting with B
Male dog names starting with B also vary in seriousness. If you have a fun and sweet dog, a name like Bandit will be a perfect match, but those more serious and tougher-looking dogs can go well with a name like Bullet or Blizzard. Imagine having a Doberman or Rottweiler named Beast or a Boston Terrier named Bugsy because of their adorable big eyes.
Bain
Bandit
Banjo
Barney
Barry
Basil
Baxter
Beast
Becker
Beckett
Belfast
Bello
Ben
Benjamin
Benji
Benny
Bentley
Berlin
Bernard
Bernie
Bevis
Billy
Bingo
Binx
Bishop
Blade
Blake
Blitz
Blizzard
Bo
Bob
Bobby
Bones
Boogie
Boomer
Booster
Boots
Boris
Boss
Boston
Boyd
Brando
Brock
Brody
Bronx
Brewski
Brewster
Bruiser
Buck
Bugsy
Bullet
Buster
Butch
Sweet and Adorable Dog Names Starting with B
These adorable names below are ideal for smaller pups or female dogs with a sweet and gentle nature. Imagine having a female pup named Bambi or Blossom. Smaller dog breeds like Chihuahuas or Pomeranians could go perfectly with a name like Button or Biscuit. Some of these names also have adorable meanings, resembling our favorite foods or snacks. Names like Beauty, Beau, and Baby are perfect for a small female dog that is very fragile and gentle.
Babooshka
Baby
Bagel
Bambi
Banana
Beau
Beauty
Beetle
Biscuit
Bloom
Blossom
Boo
Boo-Boo
Brownie
Bubba
Bubblegum
Bubbles
Bubbly
Buddy
Bumble
Buttercup
Butters
Button
Buzz

Dog Names Starting with B Inspired by Famous People or Characters
We all know how adorable pups with celebrity names are. Their names are perfect conversation starters, and they put a smile on your face every time you hear them. Whether we give our dogs names inspired by famous people or our favorite characters, they can be a great way to accentuate some part of their personality or appearance. What would be cuter than a Tibetan Mastiff dog named Baloo, or a gorgeous and powerful female dog named Beyoncé?
Bach
Baloo
Balthazar
Balto
Banksy
Barbie
Bart
Bartholomew
Batman
Beckham
Beethoven
Beyoncé
Biggie
Bilbo
Billie Jean
Bjorn
Bolt
Bond
Boromir
Bowie
Brennan
Britney
Bruno
Brutus
Buddha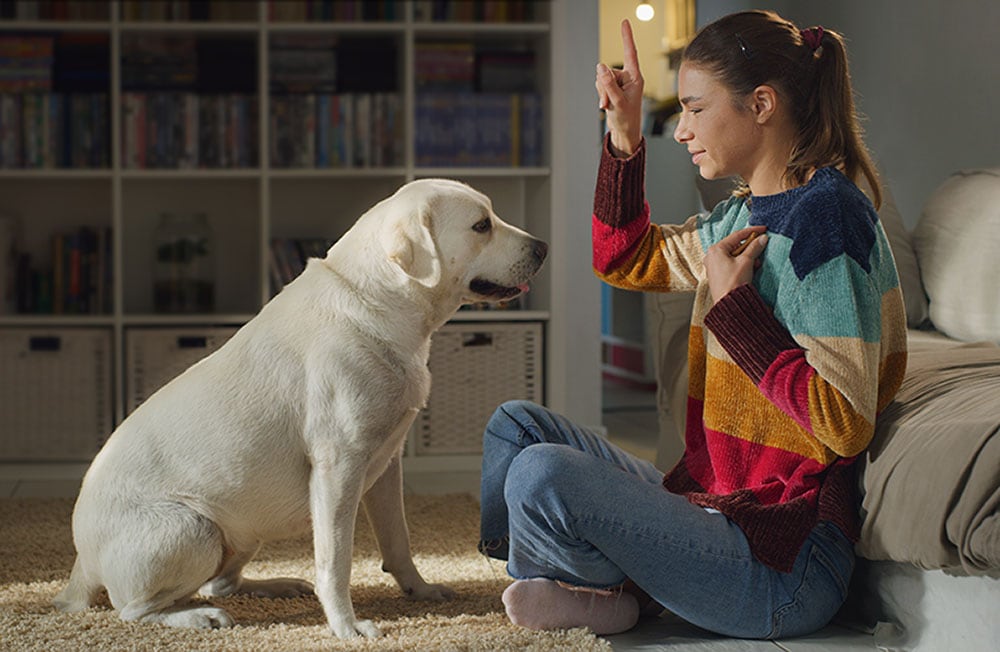 Dog Names Starting with B Inspired by Other Animals
Suppose you've got an adorable little puppy with large ears and a button-like snout. What other name would suit them better than Bear? On the other hand, imagine having the softest, smallest white German Spitz named Bunny. Other names, such as Blue Jay, Bee, or Badger, can also express your dog's appearance or character.
Badger
Bat
Bean Goose
Bear
Beluga
Bee
Beetle
Bird
Bison
Blue jay
Bobcat
Bonobo
Buck
Buffalo
Bug
Bunny


Final Thoughts
Once you've read through this list of the best dog names starting with the letter B, you will have all the inspiration you need to find a perfect name suited for your unique dog. Many of these names depict dogs with adorable personalities, while some characters are ideal for guard dogs that need to appear scary. No matter the type of dog you have, the most important thing is that you like this name because you will be saying it a lot.
See also:
---