15 Incredible Australian Dog Statistics & Facts (2023 Update)
Note: This article's statistics come from third-party sources and do not represent the opinions of this website.
Australia has been a pet-loving country for many years. As with many countries, Australia has seen a rise in pet ownership during the COVID-19 pandemic, and now about 70% of households have at least one pet1. Of all the types of pets, dogs are the most popular pets in Australia. Here are some of the latest statistics and facts about dogs in Australia.

The 15 Australian Dog Statistics

Dog Ownership in Australia
1.

In 2022, 50% of pets in Australia were dogs.
(Globe Newswire)
Over 2 million Australian households brought home a new pet during the COVID-19 pandemic. Now, about 70% of Australian homes have a pet, and of the 70% of pet owners, 50% of them own dogs. Dogs are the most popular pets in Australia, and cats are the second most popular pets.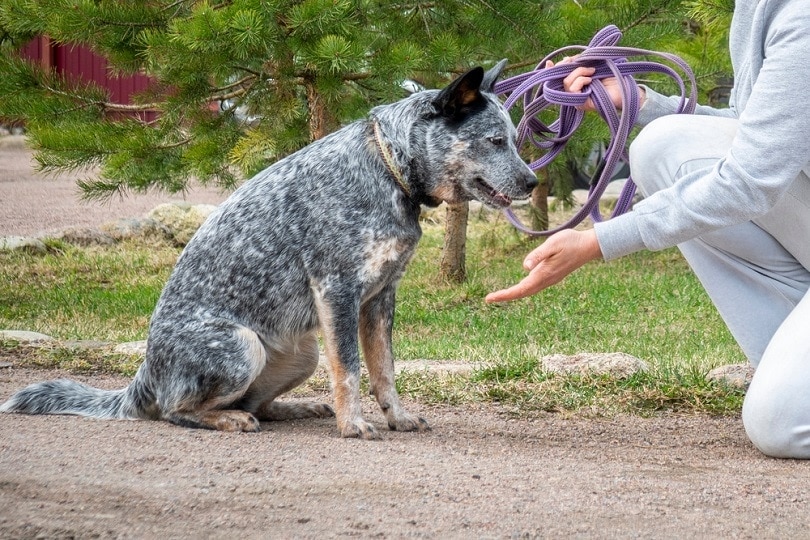 ---
2.

The number of pet dogs in Australia exceeds 6.3 million.
(Statista)
The number of pet dogs has been increasing over a span of many years. In 2019, there were about 5.1 million pet dogs, and the latest estimate of pet dogs counted about 6.3 million dogs in 2021.
---
3.

The most popular pet dog in 2022 was the Cavoodle.
(News.com.au)
Interestingly enough, the most popular dog in Australia isn't a purebred dog. The Cavoodle is a hybrid dog that's a cross between a Cavalier King Charles Spaniel and a Poodle, and it's the most popular type of dog in Australia. Other popular breeds in Australia include Golden Retrievers, Staffordshire Bull Terriers, and Border Collies.
---
4.

People under the age of 65 are more likely to be dog owners.
(University of Melbourne)
Millennials are more likely to have pet dogs than older generations. People between the ages of 25-45 are the most likely to own at least one pet. Pet owners over the age of 65 are more likely to be cat owners, while younger pet owners are more likely to be dog owners.
---
5.

46% of households with dogs are couples with dependent children.
(University of Melbourne)
The most common type of household to own dogs are couples with young children. People living in detached, single-family homes are more likely to have dogs, while apartment dwellers are more likely to have cats.
---
6.

In a study published in 2021, 58% of participants reported that their dogs helped manage their anxiety.
(PLOS ONE)
You can find several studies on how dogs positively impact a person's mental health and well-being. Dogs were able to provide a certain level of comfort for people during the COVID-19 pandemic and were able to help some people manage their anxiety and depression. Some dog owners may also experience increased physical activity as they have to walk their dogs regularly.
---
Dog Adoptions
7.

RSPCA Australia rehomed 8,011 dogs between 2020 and 2021.
(RSPCA Australia National Statistics)
RSPCA Australia saw a decrease in dogs getting rehomed between 2020-2021. However, it's important to consider that the organization received fewer animals than in previous years. RSPCA Australia saw a rise in pet adoptions during the beginning of the pandemic across most of its locations.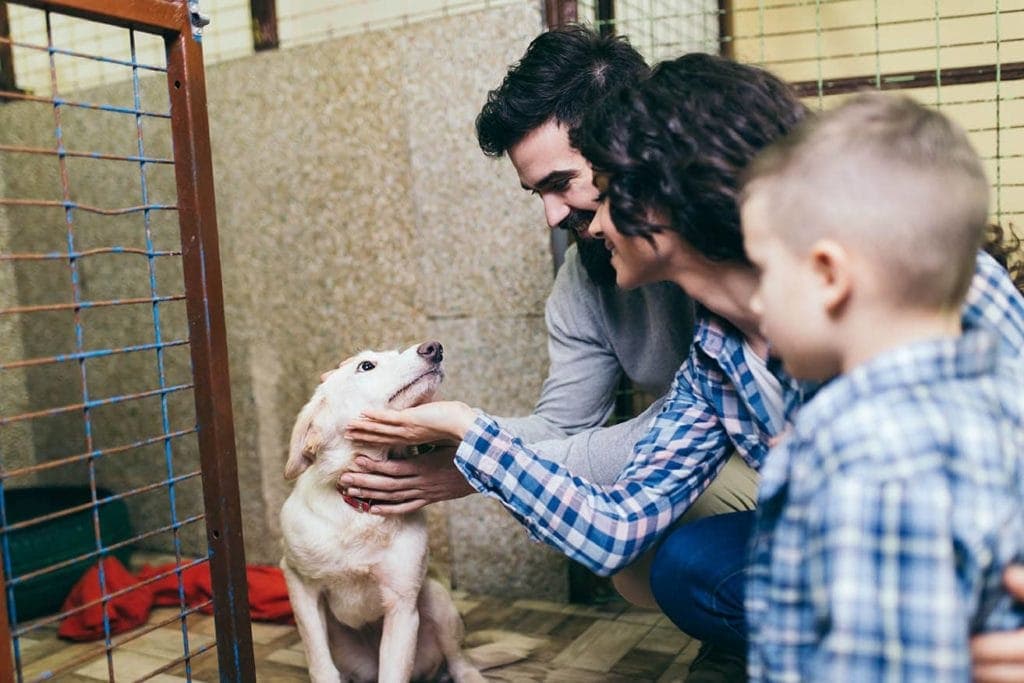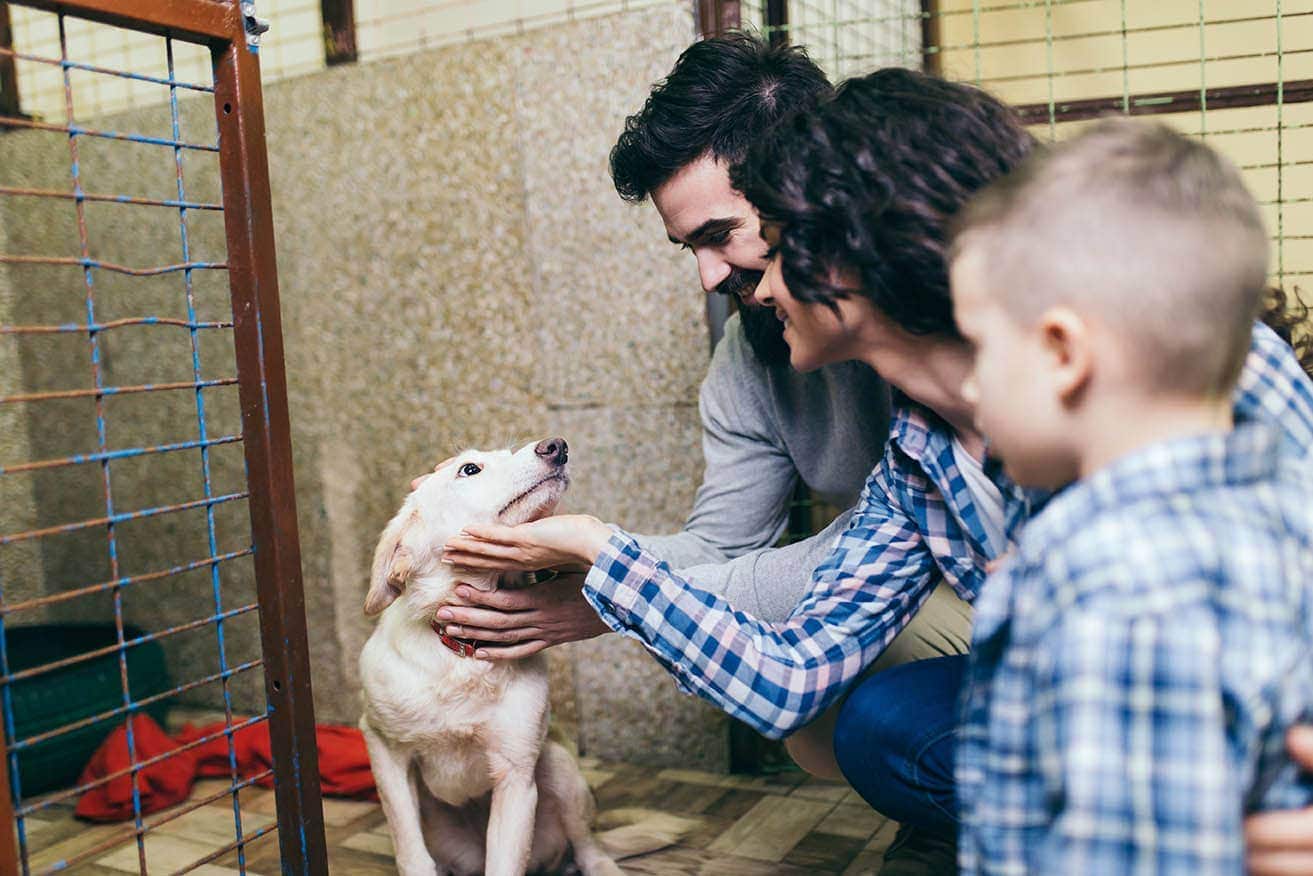 ---
8.

RSPCA Queensland rehomed the most dogs between 2020 and 2021, with 2,995 dogs rehomed through this branch alone.
(RSPCA Australia National Statistics)
RSPCA Queensland rehomed the most dogs out of all other RSPCA locations in 2020-2021. This location also saw 2,993 dogs get reclaimed. Other RSPCA branches that saw high adoption numbers are New South Wales, with 2,205 dogs getting rehomed, and Victoria, with 1,030 dogs getting rehomed.
---
9.

65% of the animals that RSPCA Australia received in 2021 were dogs.
(RSPCA Australia Animal Outcomes)
In 2021, RSPCA Australia received 22,311 dogs. This is the lowest number of dogs received within the past 5 years. In 2016-2017, the organization received 44,770 dogs.
Post-pandemic life is a growing concern for animal rescues and adoption centers as more dog owners are surrendering their dogs. Increased living costs, challenging behaviors, and post-lockdown lifestyles all contribute to more dogs returning to shelters.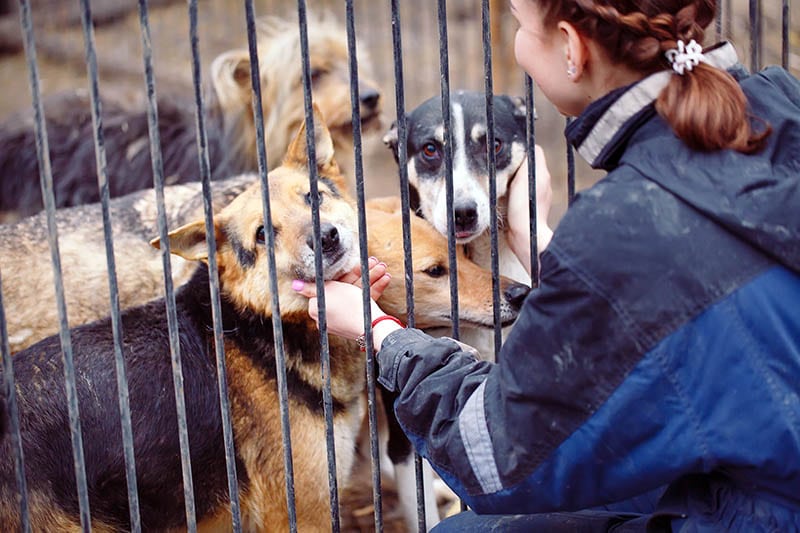 ---
Caring for Dogs
10.

Dog owners spent an annual average of $617 on veterinary care services in 2021.
(Budget Direct)
Australian dog owners can expect to pay several hundred dollars annually for veterinary care services and pet health care alone. These costs include routine exams, vet office visits, preventative tests, vaccines, and medication.
Costs for services can vary from clinic to clinic as there isn't much regulation on prices. So, veterinarians can set their own prices and can charge more or less depending on how they complete treatments and procedures.
---
(Statista)
The cost of treating snake bites depends on the severity and toxicity of the bite. You can expect to pay for items like antidotes, recovery treatment, disinfecting and stitching wounds, and pain medications.
Tick poisoning is a common occurrence, and veterinarians typically see an influx of cases during tick season, which takes place between October to March. Treatment can take between 2-9 days, and veterinarians can administer antiserums to neutralize the toxins. They may also provide IV treatments, and some dogs may need help with expressing their bladder.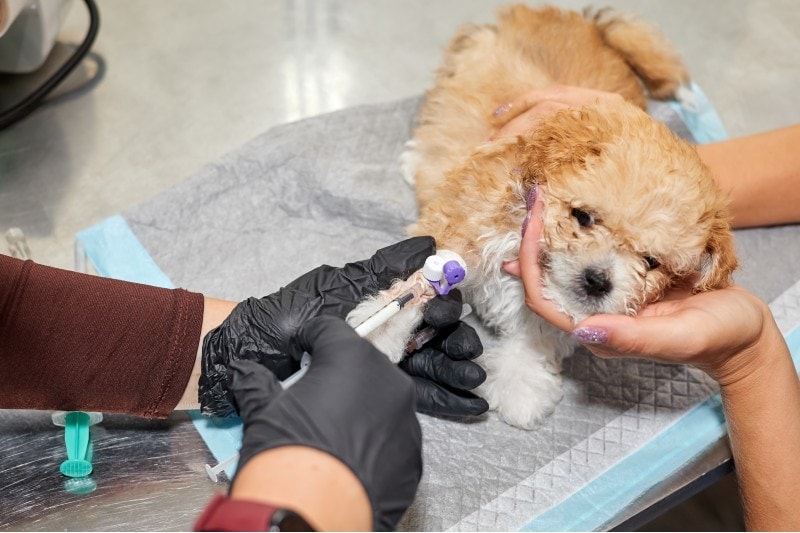 ---
12.

Australian dog owners can expect to pay $3,000 to care for a dog in its first year and $1,500 for every following year.
(Finder)
Dog care costs are understandably more expensive during the dog's first year of living with a new family because new supplies have to be purchased. Dogs also need to get physical exams from veterinarians and may also need microchipping and spaying or neutering.
---
13.

Nearly 50% of pet dogs are overweight or obese in Australia.
(Vet Voice)
A common health concern that continues to rise in Australia and many other pet-loving countries is pet obesity. About half of the pet dogs in Australia are overweight or obese, and this can lead to other significant health issues, like diabetes and heart disease.
Pet owners that have a good relationship with their veterinarians and communicate regularly are less likely to have overweight dogs.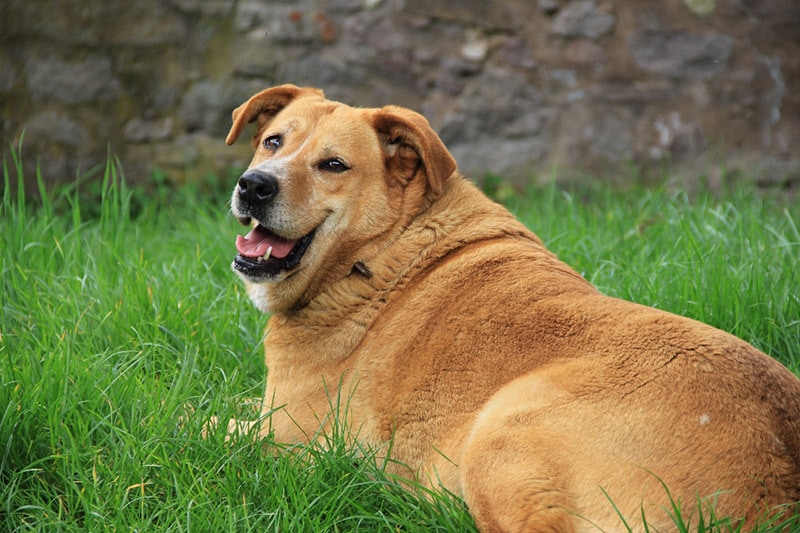 ---
Dingoes and Wild Dogs
14.

99% of wild canines are either pure Dingoes or Dingo-dominant hybrids.
(Australia Mammalogy)
A recent study revealed that most wild dogs in Australia are Dingoes or Dingo-Dominant hybrids rather than feral dogs. Dingoes are speculated to be animals that were introduced to Australia thousands of years ago. Over the years, these dogs became incorporated into natural ecosystems as apex predators.
Australians have a complicated relationship with Dingoes. Dingoes have been blamed for hunting sheep and other livestock. However, they're also credited for controlling the feral cat and fox populations.
---
15.

The wild Dingo population in Australia ranges from 10,000 to 50,000.
(Undark)
Dingoes are hardy and resilient and can be found in every state in Australia except for Tasmania. They're commonly found at forest edges and grasslands. Dingoes are protected in national parks due to the Nature Conservation Act of 1992.


Frequently Asked Questions About Dogs in Australia
What dog breeds are native to Australia?
Australia is home to many different dog breeds.
The following breeds originate from Australia:
Australian Cattle Dog
Australian Kelpie
Australian Silky Terrier
Australian Stumpy Tail Cattle Dog
Australian Terrier
Bull Arab
Halls Heeler
Kangaroo Dog
Koolie
Miniature Fox Terrier
Tenterfield Terrier
Can Dingoes be pets in Australia?
Dingoes are the official dog of Australia, and they can only become pets under special circumstances. They must be taken in before they're 6 weeks old, and they require rigorous training to ensure that they can live harmoniously with people.
Dingoes aren't recommended as pets because they can't become fully domesticated. Their treatment is more similar to exotic pets rather than pet dogs. They aren't a recommended breed for first-time dog owners.
What is the most dog-friendly city in Australia?
In general, Australia is pretty dog-friendly, and you can take your dog to many public outdoor spaces as long as they're leashed. Canberra, Adelaide, Melbourne, and Gold Coast are known to be some of the most dog-friendly cities. These cities have many dog-friendly spaces, like dog parks, and they have positive pet ownership laws. These cities also have many dog services, like professional groomers and dog walking companies.
Is it easy to adopt a dog in Australia?
Adopting a dog in Australia is a pretty straightforward process. Most pet adoption centers and rescues require a basic application and background check. You can also expect to pay an adoption fee that's between $100-$500. The dog's age is one of the most significant factors that affect adoption fees. Puppies tend to have the most expensive fees, while senior dogs have some of the cheapest fees.


Conclusion
Dog ownership has increased steadily in Australia over the years, and dogs are the most popular among Millennials. However, there are growing concerns about dogs getting surrendered after the pandemic. While people had a relatively smooth adjustment to living with dogs during the pandemic, post-pandemic life isn't proving to be as dog-friendly. We wouldn't be surprised to see these lifestyle changes making a significant impact on the future of dog ownership and the pet industry in Australia.
You Might Also Be Interested in: 15 Incredible Dog Statistics & Facts
---
Featured Image Credit: Lisjatina, Shutterstock