125 Famous Cat Names: Our Top Picks for Your Popular Cat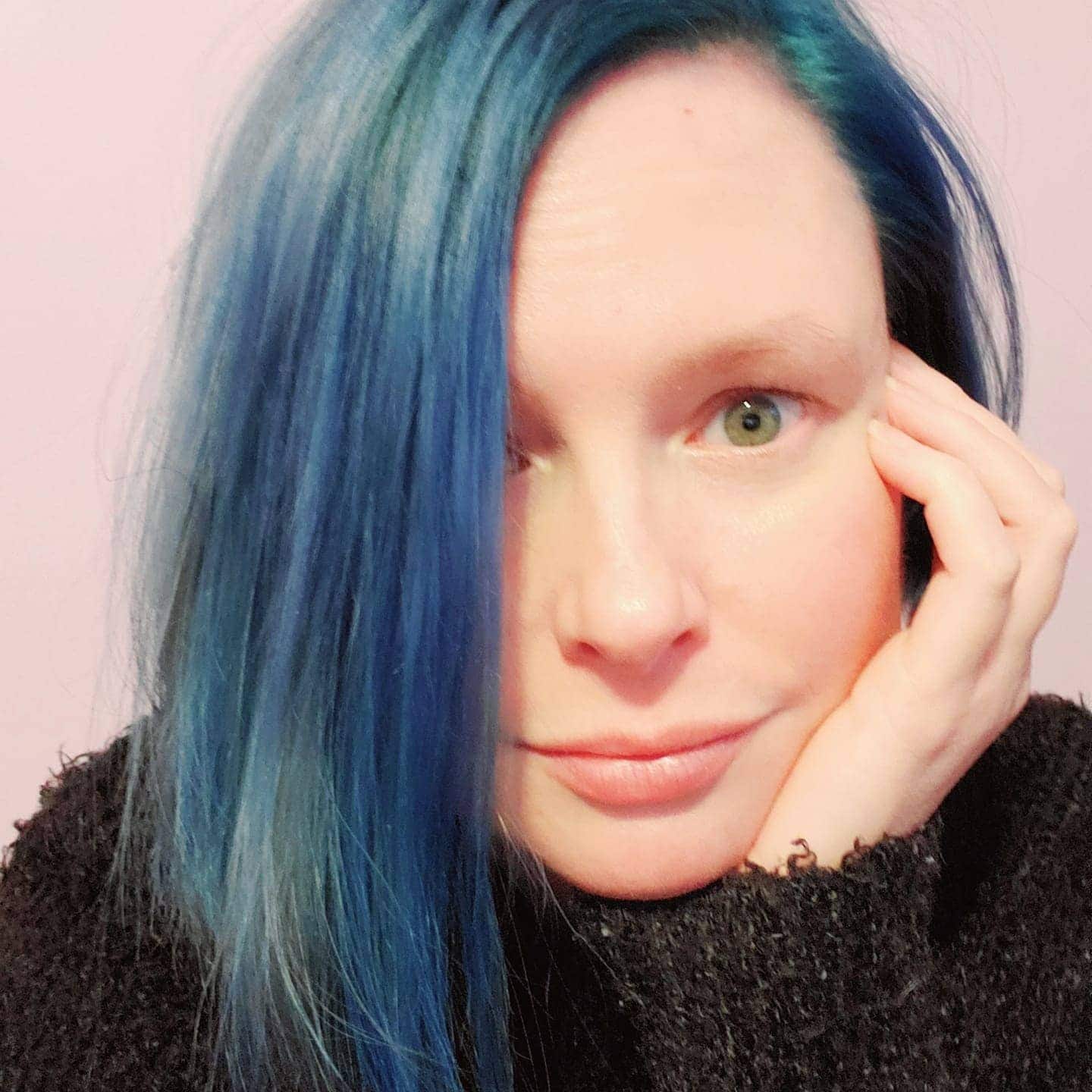 When you get a new kitten, one of the most important things you'll need to do is name it. But how do you pick the perfect name? There are so many to choose from!
Naming your cat after a famous cat is an excellent place to start. These names come from cats in movies, television, books, throughout history, or even cats that became internet famous. There are tons of famous cats in the world, so there are plenty of names from which to choose.
It can be a bit of a long process trying to look up famous cats, though, which is why we've created this list of 125 famous cat names. You'll find famous cats from Garfield to Socks here, so get started to find the best famous name for your new feline friend!

How to Name Your Cat
Naming your cat is a very individual experience. Some people like to look at names purely by gender, but we recommend considering your cat when naming them. Their appearance and personality can play a big part in choosing the correct name. After all, if you have a kitten with a quiet, cuddly nature, selecting a name that's on the wild side like "Simba" may not be a good fit.
What words come to mind when you see your kitten? A bright, fun name could work well if the words you immediately think of all have lots of energy. If the words that come to mind are all reminiscent of "King or Queen of the household," you might want to look at something more on the diva or royal side. There's also the decision of whether you want to call them by a more traditional cat name like "Mittens" or go for something a bit more unique or unusual.
Taking your kitty's appearance and personality into account will go a long way in helping you choose a name you'll both love!
Cat Names from Disney Movies
Have a fondness for Disney movies? Then why not name your feline friend after one of these famous Disney kitties? Whether your cat is fierce and wild or sweet and playful, you'll find a name on this list that fits them perfectly.
Bagheera
Berlioz
Binx
Charlie
Clawhauser
Duchess
Figaro
Kiara
King Leonidas
Marie
Mochi
Mufasa
Nala
Oliver
Pepita
Rajah
Rufus
Sassy
Sassy
Shere Khan
Simba
T'Challa
Thomasina
Tigger
Toulouse
Winkie
Zira

Cat Names from Film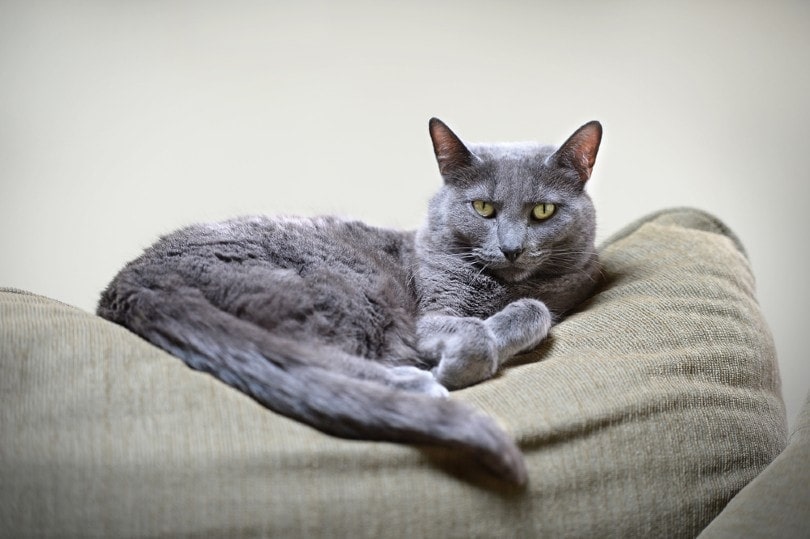 If Disney movies aren't your jam, but you still like the idea of famous cat names from film, there are several other movie cats that you can consider. Whether your feline friend is an old-school diva or a modern-mischief maker, you'll find lots of unique and fun names here! (Mr. Bigglesworth, anyone?)
Baby
Butch
Dandelo
Déju Vu
Duchess
Floyd
Jonesy
Meowthra
Milo
Bigglesworth
Bitey
Neutron
Snowbell
Tonto

Cat Names from Television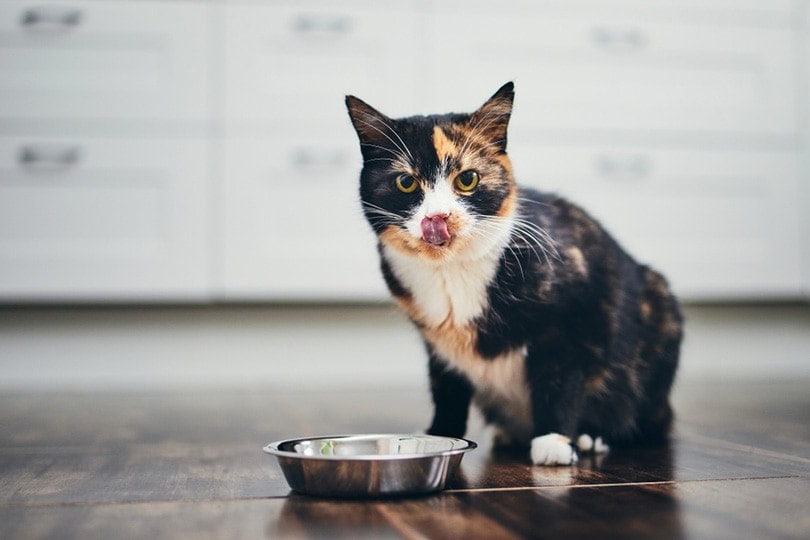 Maybe your kitty has more of a TV star attitude than that of a film diva. If that's the case, there are a host of famous cats from television from which you can choose a name. Whether your pet has more of a vintage vibe, acts as your witchy familiar, or enjoys reigning like royalty, these names have you covered.
Baba
Bandit
Bast
Lord Tubbington
Lucky
Midnight
Mimsie
Miss Kitty Fantastico
Monkey
Pandora
Rusty
Salem
Ser Pounce
Spot
Zazzles

Cat Names from Cartoons and Books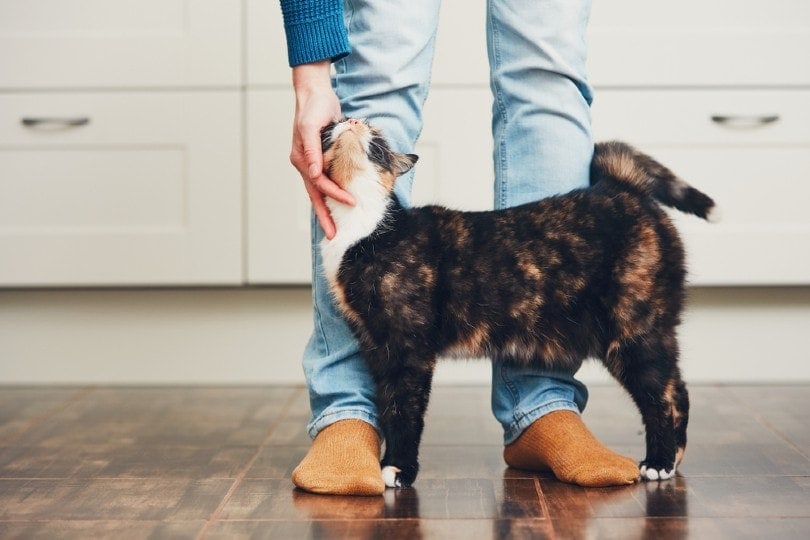 Famous felines are everywhere – in fact, many famous feline names come from cartoons, like Garfield and Heathcliff. There are plenty of literary kitties out there, too, such as Alice's cat in "Alice in Wonderland". Whether your cat loves to eat everything in sight (hopefully, not lasagna, though!) or has an air of mystery, one of these famous cat names from cartoons and books is sure to be a great match.
Alderheart
Aslan
Azrael
Behemoth
Benny
Blinx
Buttercup
Carbonel
Choo Choo
Chowder
Churchill
Cinderpelt
Crookshanks
Dax
Diesel
Dinah
Fancy-Fancy
Felix
Garfield
Ginger
Gumball
Heathcliff
Hobbes
Kitsa
Kitty White
Koko
Jinks
Pete
Pewter
Pixel
Sasha
Smudge
Snowball
Snowdrop
Spook
Sprockets
Stimpy
Sylvester J. Pussycat Sr
Tab
Tailchaser
Tigerstar
Tom
Willowshine
Yum Yum

Historical Cat Names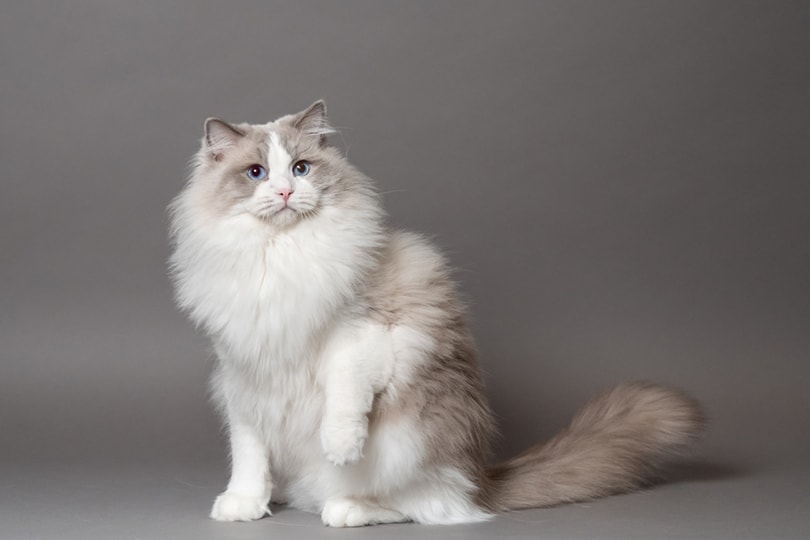 Cats have been around forever, which means there are plenty of famous ones throughout history. Some cats became well-known for being members of the U.S. First Family, while others belonged to important historical figures. If your pet has an air of gravitas and respectability, one of these historical cat names could be just the one for them.
Dixie
Felicette
Mačak
Matilda
Oscar
Puffins
Scarlett
Shan
Socks
Stubbs
Tabby
Tama

Viral Sensation Cat Names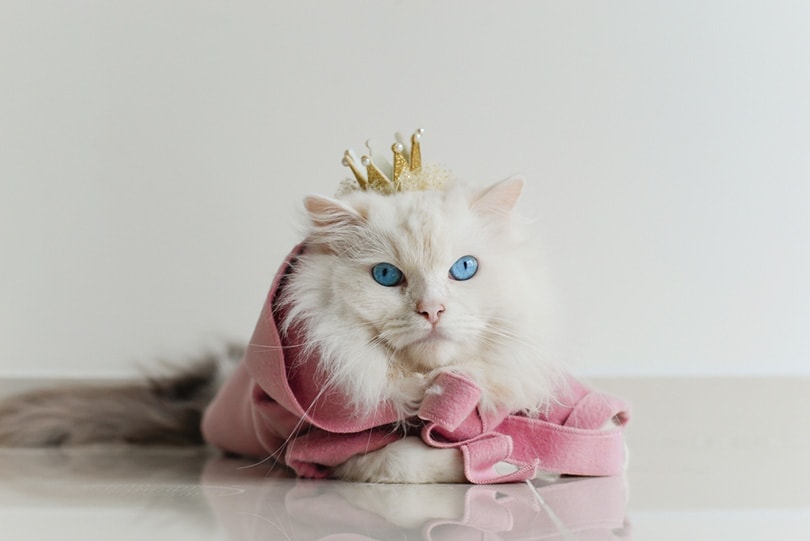 It's a modern world, and your pet is a modern cat. If your kitty has a fondness for cute and silly behavior or has a heroic streak, naming them after one of these viral sensations could be the right move. Who knows? Maybe a viral sensation name will lead to your pet becoming internet famous as well!
Coby
Henri
Grumpy Cat
Marla
Maru
Messi
Nala
Niki
Scooter
Sockington
Stella
Suki
Venus

Final Thoughts
Our feline friends are amazing, so they deserve amazing names! But with a whole world and history of names available to us, it becomes hard to choose. Hopefully, this list of 140 names managed to help you pick just the right one for your cat.
Whether they have an old-school vibe or love the modern life, are an absolute Hollywood diva, or prefer pretending they are royalty, one (or more!) of the names here should be just right for them. Whatever you choose, we're sure they'll rock it!
Related: 15 Celebrities and Their Famous Cats (with Pictures)
---
Featured Image Credit: Surapong, Shutterstock