115 Hippie Cat Names: Our Top Picks for Your Chill and Relaxed Cat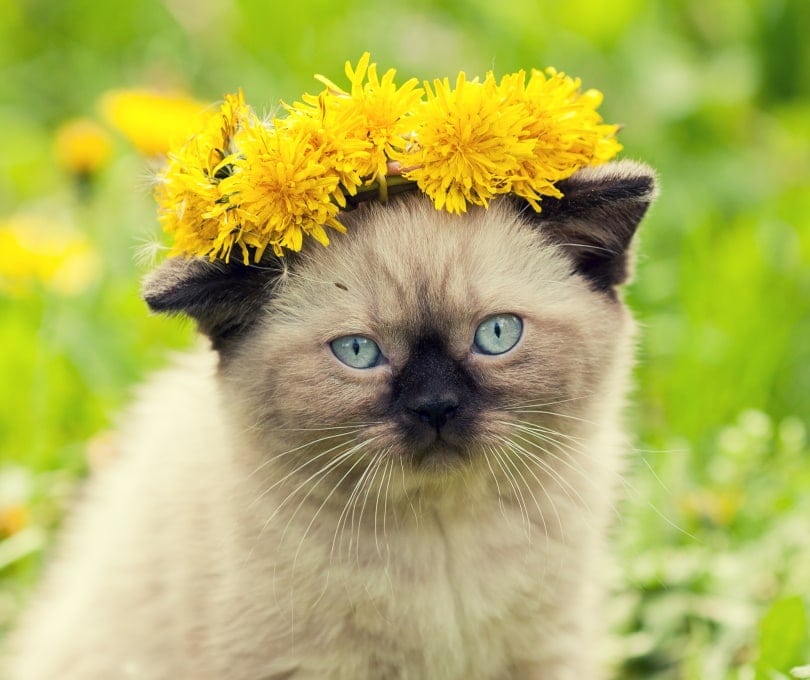 Once you get a cat and welcome him into your life, it's time to pick a great name for that cute ball of fur you have. If you're not keen on naming your cat something ordinary and have a fondness for the free-spirited hippie culture of the 1960s and 70s, a hippie name is a perfect idea for your pet cat.
We know it can be overwhelming to sort through hundreds of cat names online. Therefore, we've done the hard work for you. This article has 115 hippie cat names you can consider for your favorite furry friend!
How to Name Your Cat
Naming your cat isn't difficult to do, but it does take some thought. You can name them something that reminds you of their personality, breed, color, or size.
The important thing is to name your cat something easy to pronounce. That will ensure that you and your family and friends won't have any problems calling your cat when it's time to come in or eat a meal.
Here's our roundup of some awesome hippie names for cats that we think you may like. We've categorized the names to make it easy for you to sort through the list.
Hippie Male Names
If your cat is a male, there are lots of male hippie names to consider. Check these male names out to see if something tickles your fancy. Some of these names are inspired by nature, pop culture, and spirituality, and all have a cool, hippie vibe.
Barley
Blue
Billy
Birch
Blaze
Dusty
Earth
Foxy
Freedom
Herb
Krishna
Lennon
Marley
Mercury
Moonie
Orion
Phoenix
Rain
Rebel
Ringo
Roach
Stoner
Stormy
Wolfy
Ziggy
Hippie Female Names
If your kitty cat is a girl, we've got some groovy female names that might rock your world. Go through this list of female names to see if something catches your eye. Many of the female hippie names on this list are inspired by flowers, and we all know hippies love flowers!
Ambrosia
Aura
Bella
Blossom
Bluebell
Buttercup
Butterfly
Cherry
Chakra
Clarity
Daisy
Destiny
Eden
Essence
Flora
Gayla
Gem
Gypsy
Harmony
Joplin
Petunia
Rainbow
Rose
Violet
Willow
Hippie Unisex Names
If you don't want a gender-specific name, we've got your back! Here are a few hippie unisex names to consider. All these names are easy to pronounce, so if you pick one, you won't have any trouble calling your cat for dinner!
Coco
Chive
Cypress
Levi
Pepper
Presley
Marley
Shiloh
Ziggy
Zuma
Earthy Hippie Names
Hippies feel at one with the planet earth and are flower lovers and tree-huggers at heart. If you're looking for a hippie name that's related to the earth, check this group of earthy hippie names out!
Atlas
Amber
Canyon
Clay
Cliff
Dusty
Everest
Jasper
Prairie
Onyx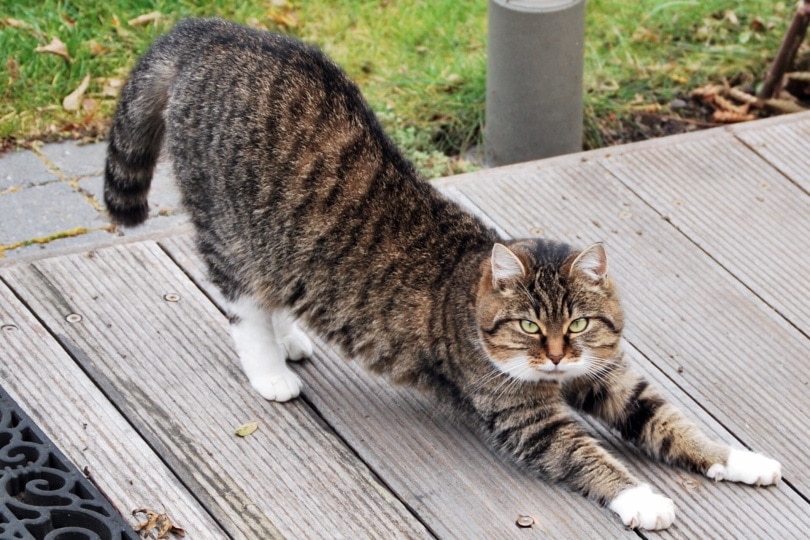 Celestial Hippie Names
A celestial-inspired hippie name may be purrfect for your cat if you enjoy looking up at the night sky in wonder. When you give your cat one of these names, you'll always be reminded of how expansive and beautiful the universe truly is.
Aurora
Celeste
Haley
Jupiter
Moonie
Luna
Newton
Nova
Orion
Pluto
Saturn
Sirius
Starlight
Stellar
Venus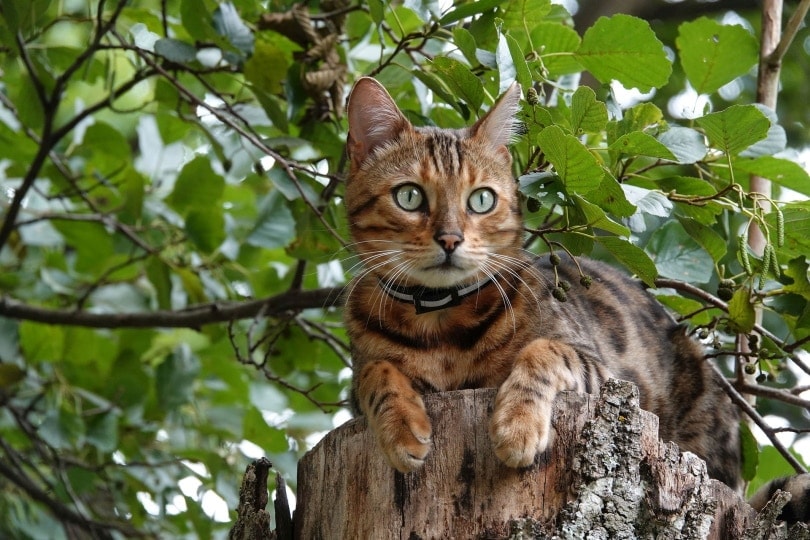 Water-Inspired Hippie Names
Without water, no life form could exist. We're lucky beings to have water on this planet we live on. If you want to give your cat a hippie name that's inspired by H2O, we think you'll find something great on this list.
Brook
Coral
Dew Drop
Lake
Nile
Rain
River
Riptide
Wade
Wave
Hippie Terminology/Slang Names
The hippie era gave birth to a whole new vocabulary that consisted of lots of slang words that were "far out, man." If you'd like to give your cat a hippie name based on the terminology that was common back then, we think you'll find some of these names groovy.
Beatnik
Bud
Buzz
Diggy
Foxy
Jive
Primo
Psycho
Trippin'
Woodstock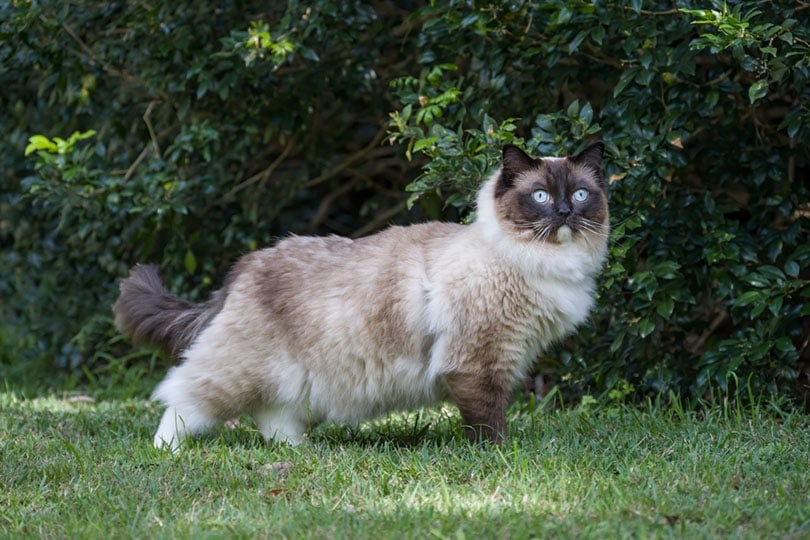 Hippie Names Inspired by Music
Many of the greatest songs and bands came from the Hippie Generation and the music of the 60s and 70s rocked hard! If you're all about the tunes and want your cat to have a music-inspired name, check this list out.
Arlo
Cat Stevens
Cher
Deadhead
Dylan
Garfunkel
Jagger
Janis
Yoko
Zeppelin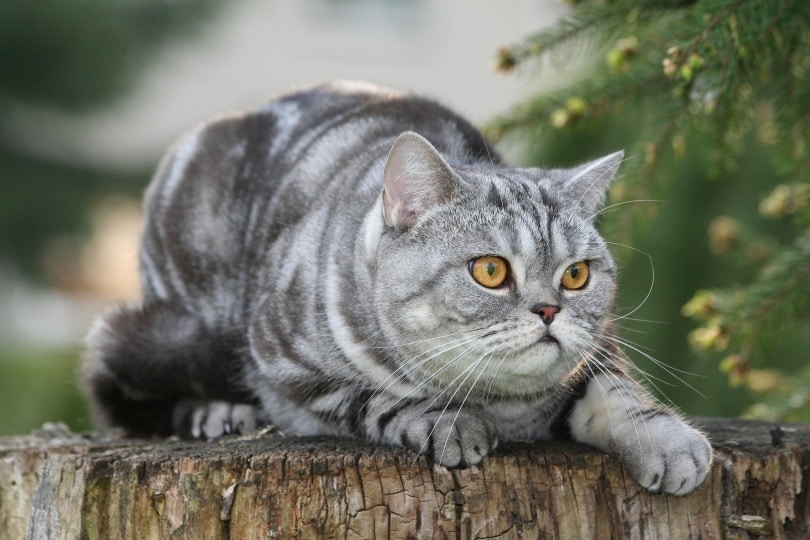 Conclusion
There you have it! A list of 115 hippie cat names for your chill and relaxed cat. Just remember to keep an open mind, "dude." Take your time and read through all the names above while saying each aloud. Think of your cat's looks and personality when deciding on a name to give your little pal who'll be spending his life with you!
For more ideas on fun cat names check out these related posts:
---
Featured Image Credit: vvvita, Shutterstock