How Much Is Pet Insurance in Alabama? (2023 Cost Update)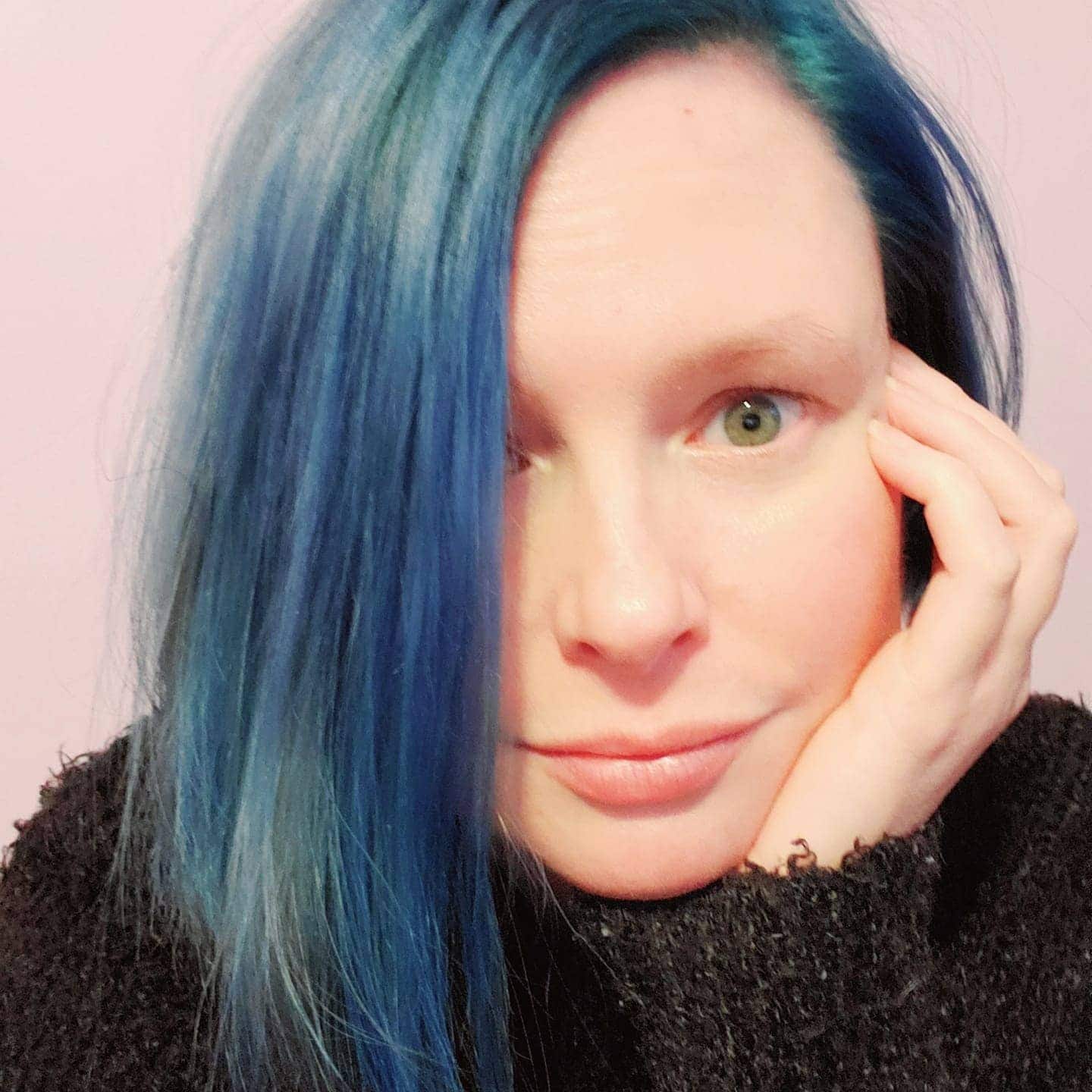 We all want to take as good care of our pets as possible, but sometimes taking care of them can be expensive. When our dogs and cats get sick or injured, it means a visit to the vet to get them fixed up, which can lead to costly vet bills. So, how can you make sure you're always able to afford the care your favorite four-legged friend needs?
The best way to afford the ever-growing cost of going to the vet is via pet insurance. By purchasing pet insurance, you can ensure you're able to afford the care your pet needs, as pet insurance reimburses you for certain vet-associated costs. But how much is pet insurance?
Well, costs vary by state, but today, we're looking at pet insurance in Alabama. On average, you can expect to pay $16–$144 for dogs and $12–$68 for cats in monthly premiums for pet insurance in Alabama. We'll give you the average pet insurance costs there, along with all the other information you need about Alabama pet insurance!
The Importance of Pet Insurance
Why is it so important to purchase pet insurance for your pet? Well, as we said above, pet insurance can help you save money on vet-associated costs, so you ensure you can afford any health care required when the need arises. Having this safety net means you won't have to make any heartbreaking decisions about your pet's health, such as whether a needed surgery is something you can easily pay for or not.
And the money you're saving with pet insurance adds up! While you'll be paying a deductible and monthly premium for pet insurance, you'll be reimbursed for costs related to several sorts of health issues (though there are certain health problems pet insurance does not cover).
Plus, you can usually purchase add-ons to a regular pet insurance plan to cover even more items, such as vaccines, which saves you tons in the long run. In fact, some of these add-ons will even cover costs associated with treating behavioral issues, using alternative therapies, or even the cost of prescription food!
---
Top Rated Pet Insurance Companies
---
How Much Does Pet Insurance in Alabama Cost?
The cost of pet insurance is dependent upon a few things, such as what type of pet you have, your pet's breed and age, the kind of health coverage you're looking for, and where in the state of Alabama you live. But with this handy chart, you can get a good idea of Alabama's average monthly premiums for cats and dogs (small and large). (All rates are based on an 80% reimbursement rate, a $500 deductible, and unlimited coverage.)
| | | | |
| --- | --- | --- | --- |
| Pet Type | Birmingham | Montgomery | Huntsville |
| 6 mos. Chihuahua | $16 to $41 | $16 to $59 | $17 to $64 |
| 5 years Chihuahua | $20 to $50 | $20 to $72 | $21 to $82 |
| 6 mos. Golden Retriever | $27 to $66 | $27 to $96 | $28 to $111 |
| 5 years Golden Retriever | $36 to $81 | $36 to $116 | $38 to $144 |
| 6 mos. Domestic Shorthair | $12 to $25 | $12 to $35 | $14 to $41 |
| 5 years Domestic Shorthair | $14 to $30 | $14 to $40 | $22 to $46 |
| 6 mos. Maine Coon | $14 to $28 | $14 to $38 | $15 to $60 |
| 5 years Maine Coon | $17 to $33 | $17 to $45 | $19 to $68 |
Source: https://www.pawlicy.com/pet-insurance-usa/al /
Again, rates will vary depending upon a few factors, but the above gives you a good overview of the average monthly costs of pet insurance in Alabama. You can also customize your reimbursement rate, deductibles, and annual limits, which will change the cost of a monthly premium, making it simpler to get pet insurance that fits your budget.
If you aren't sure which pet insurance company you should go with, here are some of our recommendations :
Additional Costs to Anticipate
Thankfully, there aren't really additional costs to worry about when it comes to pet insurance, as, like with our own insurance, pet insurance companies tell you up-front what monthly premiums and prices will be. Though, if you decide to purchase an add-on to the basic insurance plan, you will be paying a few dollars more a month (but you'll also know this up-front).
One potential additional cost, though, is that pet insurance companies can deny claims; that means if you submit a claim for a procedure, etc., and the company denies the claim, you'll end up paying costs out of pocket. You can avoid this by reading the fine print on the policy you're considering so you know exactly what's covered. You can also reach out to your insurance company if you aren't sure about whether something is covered.
What Exactly Does Pet Insurance Cover?
For the most part, basic pet insurance plans  costs associated with illnesses and accidents (called "comprehensive coverage") or only those costs associated with accidents. If you go with the comprehensive coverage, it will cover certain illnesses your pet may get, such as diabetes or respiratory infections (though each company may cover different illnesses, so be sure to check your policy!). Comprehensive coverage will also cover the costs associated with accidental injuries (cuts or broken bones). Accident-only plans will only cover accidental injuries.
Routine care typically isn't covered by these basic plans, which is a negative since routine care makes up a good chunk of vet costs. However, the majority of companies will have add-ons that you can purchase to cover items such as vaccines or health exams and exam fees. Some companies will even offer add-ons for items like microchipping, prescription diets, and dental health.
There are always things insurance companies will not cover—pre-existing conditions being the main one—which is why it's so vital to read a policy from beginning to end.
What Else Does Pet Insurance Offer?
Reimbursement for vet costs may be the most important thing pet insurance offers you, but there's more you're getting when you sign up for a policy. This means you'll need to do some research on an insurance company before obtaining a policy to see just what they have to offer.
For instance, you'll be getting customer service, so does a company provide this 24/7, and are they easy to get ahold of? Chances are you'll need to speak with customer service at least once, so knowing what you're getting is vital.
You'll also be getting a way to file claims, so you need to check and see how that works. Some companies will have you file claims online; others may want paperwork and claims physically mailed.
And since you'll be getting reimbursements, you'll want to determine how those reimbursements will be paid out to you. Will the company mail a check, or will they use direct deposit? Or maybe the pet insurance company will pay your vet instead of you.
These are just some of what you get with pet insurance, so remember to do your research and look at customer reviews!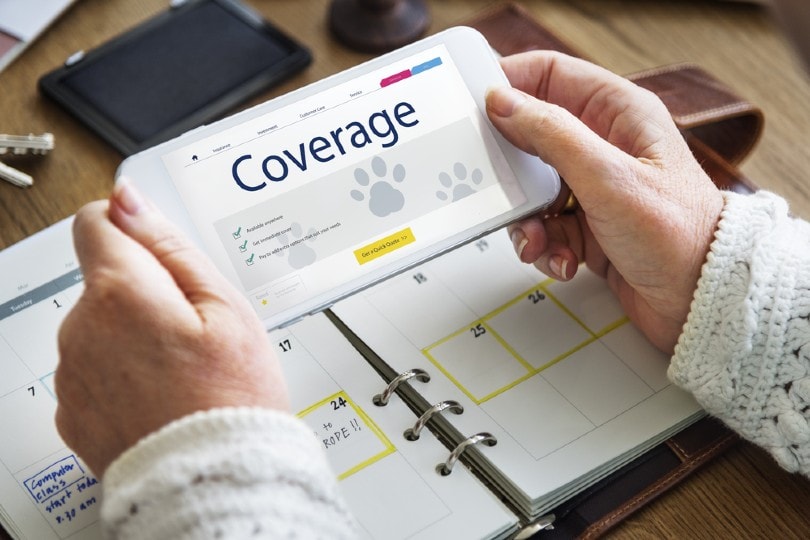 Things to Ask When Buying Pet Insurance
Besides figuring out what a pet insurance policy covers, how claims are filed and reimbursed, and whether customer service is accessible, there are some other questions you should consider when getting pet insurance.
What is required to get my pet a policy? Different companies have different requirements for this—some may request vet records going back to when your pet was a puppy or kitten, while others require a vet exam to be done before enrollment. Still, others might only want records from your pet's last couple of vet visits.
Can I choose my vet? Absolutely! With pet insurance, you're allowed to see any vet you want anywhere (at least for the most part; a couple of companies may have exceptions).
Where am I able to see a vet? If you travel a lot with your pet, you may be concerned that you won't be able to see a vet when on the road. But most pet insurance companies allow you to see a vet anywhere in the U.S. and Canada. There are also a couple of companies that will let you see vets in other countries (but that's rare)!
Find The Best Insurance Companies in 2023
Conclusion
The cost of pet insurance in Alabama will vary depending on where you're located, the type of pet you have, its age and breed, the insurance company you pick, and what kind of coverage you decide on. But the average monthly premiums for dogs will run you $16–$144 and $12–$68 for cats.
To get the best policy for your favorite four-legged friends, you'll need to consider what type of coverage you need and the sorts of services you want from a pet insurance company (like customer service). Other considerations will include what is required to enroll your pet and how claims are filed and paid out.
The good news is that most pet insurance policies are relatively easy to sign up for. In fact, you can go to a pet insurance company's website and get a quote for your pet in mere minutes! What are you waiting for?
---
Featured Image Credit: RobertKneschke, Shutterstock