How to Keep Floors Clean with Dogs in 13 Easy Steps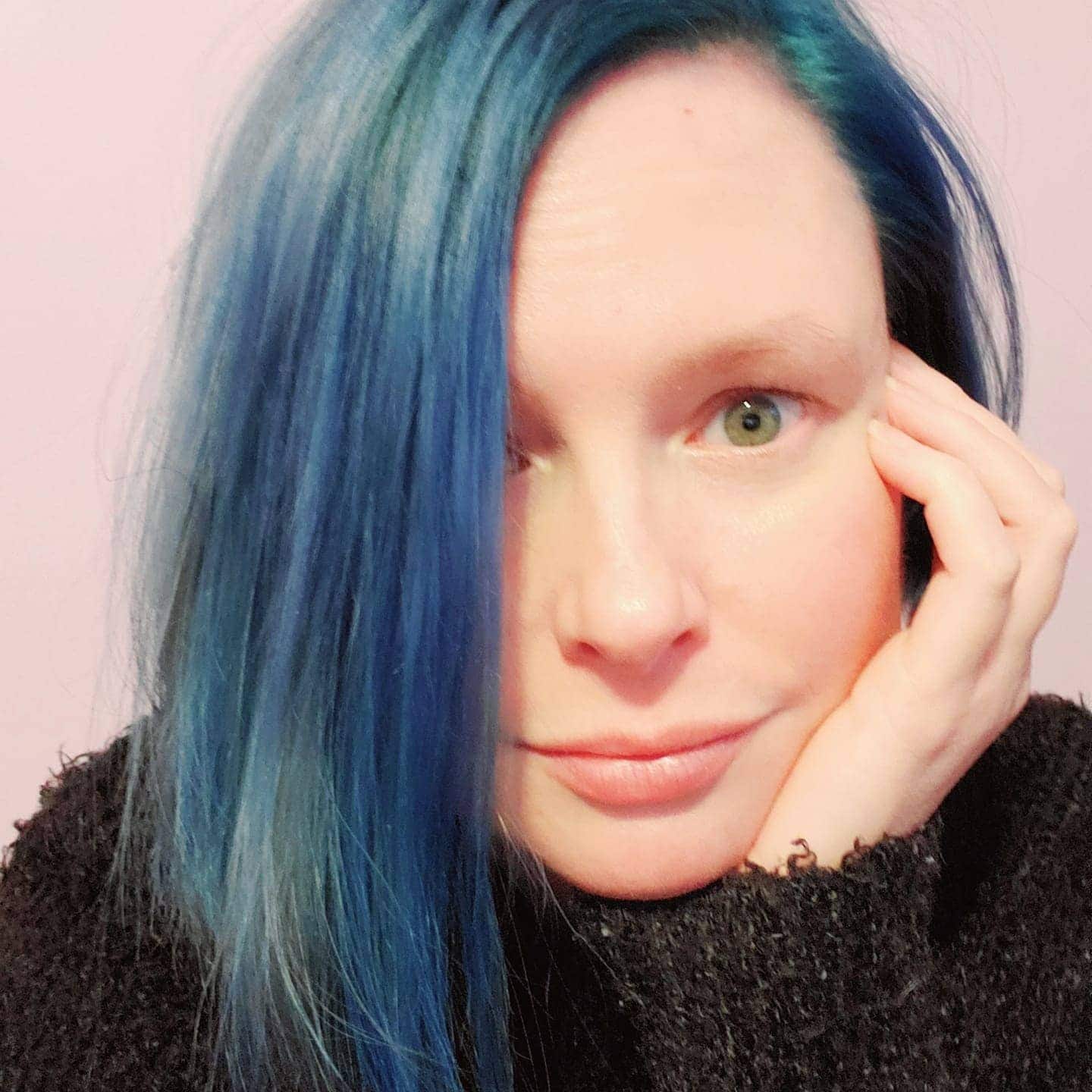 We may love our four-legged friends more than anything in the world, but, boy, can they cause messes on our floors! It seems nearly impossible to keep floors clean when one has dogs, what with all the fur, plus the mud and dirt they can track in. Truly, it's a never-ending battle of dog versus vacuum cleaner (or broom and mop).
So, how can you keep your floors clean with a dog (or dogs) in the house? By using the 13 easy steps below! These steps will have your floors looking much better in practically no time at all, and with them, you can maintain your floors in the future.
If you're ready for cleaner floors, read and follow the step-by-step guide below!

Before You Begin
You need to have no special things on hand before having cleaner floors other than your normal cleaning supplies, such as a vacuum, broom, mop, cleaning rags, and enzymatic cleaners. More than anything, you'll want to invest time in preventing your dog from making such a mess in the first place.
How to Help Your Dog Make Less of a Mess
There will always be messes with dogs, but you can make life simpler for yourself by doing the following to reduce how often messes occur and how large they are.
For Less Shedding
Lessen the amount of shedding your dog does by staying on top of grooming. Bathe your pup every four to six weeks, brush them at least weekly to remove loose hair, and trim their hair if needed.
You can also help reduce instances of shedding with a high-quality dog food that will improve the state of your dog's coat.
Finally, if you see a flea, deal with the issue immediately. Not only do you not want fleas in your home, but if your dog has them, it equals more scratching, which means more fur on the floor.
For Less Mud, Dirt, and Other Messes

How to Clean Hardwood Floors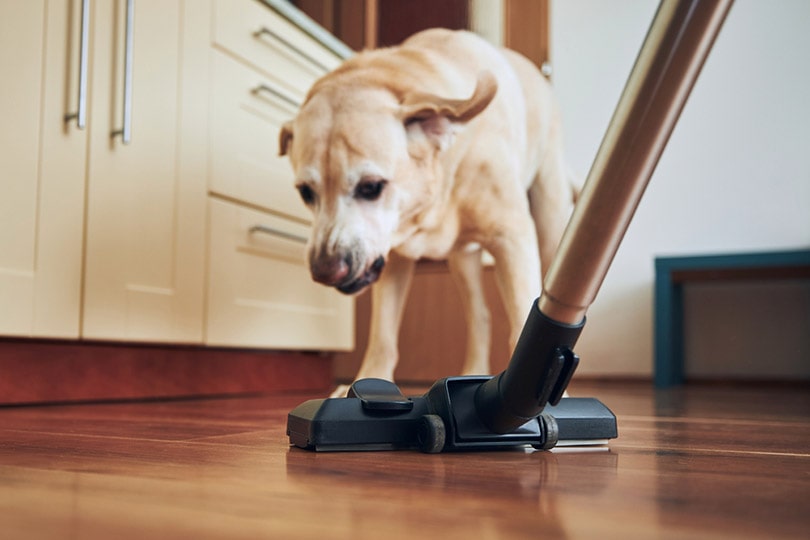 After you've done everything you can to lessen the chance your dog will make a mess, you'll still need to deal with some cleaning. When it comes to hardwood floors, you can do the following.
Remove dog hair from hardwood floors with the hose attachment on your vacuum. Vacuuming up all that hair will be a bit easier than just sweeping it (though you can use a broom if you prefer). You can also use a damp (not soaking!) mop to pick up loose dog hair, as it will easily stick, or a microfiber duster to gather any up.
If your dog has had an accident on your floor, clean it up with an enzymatic cleaner. It will reduce staining and odor and should decrease the chances of your dog using the same spot as a bathroom again.
If your pup has tracked in mud and dirt, first sweep up what you can. If there are sticky spots, you can use a wood floor cleaner and a rag to get rid of them. Then mop as usual.
How to Clean Carpeted Floors
Carpeted floor cleaning requires a bit more work since carpet holds onto pet hair, dirt, and grime. You can make the job easier with these steps, though.
Invest in a pet vacuum. A vacuum designed for pet owners will have stronger suction to pick up your dog's loose hair. Some may even come with an option for steam cleaning, so you can really deep clean to get out dirt and stains from accidents. And some vacuums will come with attachments that make cleaning your sofa and other furniture from dog hair simpler.
When your dog has an accident on the carpet, clean it immediately with an enzymatic cleaner. This will help get stains out, reduce lingering odors, and discourage them from using that spot as a bathroom again.
Make it a habit to vacuum once or twice a week to maintain the cleanliness of your carpet. Particularly if your dog sheds a lot, regular vacuuming will keep loose hair from building up.

Conclusion
Dogs can be messy, but we love them anyway! Thankfully, there are ways we can reduce the amount of mess they bring into our homes, as well as ways to improve the cleanliness of our floors. Whether they be hardwood or carpeted floors, the steps above should have them looking better in no time! It just takes a bit of prevention and cleaning on your part, but it will be well worth it.
---