How to Sell Puppies Online (25+ Tips & Tricks)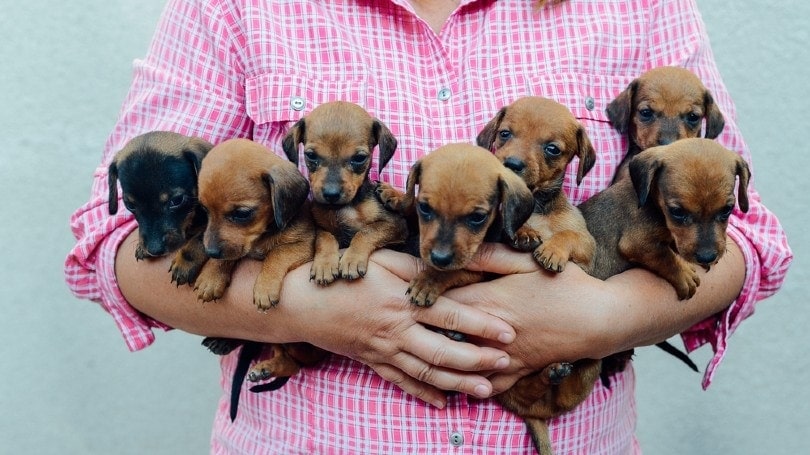 At Hepper, we advocate for adopting before shopping, but we understand there are many reasons for becoming a breeder, so we encourage it to be done the right way. Learn more about our position here.
There's likely to be a solid reason you got into breeding. You fell in love with a particular kind of dog and one thing led to another. Now, here you are. Selling puppies isn't as simple anymore as staking a sign out on your front lawn to advertise. There is paperwork, vetting requirements, deposits, and marketing involved. You will have to go through persuading potential buyers that your puppies are well-rounded, cared for, and worth their investment.
Getting acclimated to selling puppies online can be a bit overwhelming if you aren't sure where to start. Thankfully, we've covered the bases for you by gathering up useful tips and tricks to help you organize and prepare for the day your pups depart.
What Are The Best Places to Sell Puppies Online?
You're going to want to choose platforms to advertise, which will ensure spreading the word while finding suitable homes. Word of mouth is a great place to start, but it won't be as far-traveling as social media or pet sites.
Even the most reputable breeders have a little trouble sometimes when it comes to placement. This is especially true based on how particular you are about who your little guy or gal is going to.

The 25 Ways to Sell Puppies Online
1.

Social Media
While you may not make an official sale on sites like Facebook and Instagram, it is a great way to let others know you are a breeder who is ready to sell. You can use your social media platforms to widen your audience. You can even use this as an opportunity to discuss upcoming litters before they are born. This way, people know to be on the lookout and can anticipate a future puppy.
Here's an interesting article to help you find the most effective social media platform.
---
2.

Puppy Find
You can easily list your litter on puppyfind.com. While it's free to post an ad about your pups, you must pay a fee to bridge contact with buyers. You can choose how long to have the ad up and choose a payment option. Your plan can vary depending on how long you post the advertisement and your overall need.
---
3.

Hoobly Classifieds
You can use hoobly.com to post your litter on their dog classifieds. You will simply need to sign up and register to post an ad. It's easy to use, and many breeders or sellers use the platform.
---
4.

Gumtree
Gumtree.com is another website that has classified ads to view. You can sign up to write an ad for your litter. This particular site is for UK based users but is slowly branching out to the US.
---
5.

Next Day Pets
Nextdaypets.com is a helpful site for potential buyers to find reputable breeders who have available litters. They do have paid and free services. They have basic to annual plans which vary in price.
---
6.

American Kennel Club
If you are an AKC breeder, you can use the AKC Marketplace to sell your puppies. This will allow buyers to know you are 100% authentic and reliable as a breeder. These facts bring a lot of peace of mind to future pet owners to ensure the health and legitimacy of their puppy.
---
7.

Puppy Spot
If you are a licensed breeder, you can also sell on puppyspot.com. The great news is that it is free to advertise your puppies so that you can save on cost. However, they will mark up the price of your puppy for a site profit.
---
How to Write a Perfect Ad
There are quite a few breeders out there today. Many have the same breed available as you do. You must consider what will make your litter stand out amongst the rest. Presentation is everything to spark interest, followed by details to answer questions of curiosity.
Pictures
When someone searches for a specific breed, the first thing that will draw them to your ad will be available pictures. No one is going to want to see a litter of puppies in an uncertain environment. No one is going to want to see blurry photos of your pups not sitting still. If they can't see features, or it doesn't give the "aww" factor, they may pass you by.
Go the extra mile. Take individual pictures of each one of your pups looking their best. Aesthetics are everything. You can even include photos of the parents so that the buyer will know what to expect from their puppy once he or she is fully grown.
Descriptions
Be thorough, but also be short and concise. You want to answer as many potential questions as possible with minimal word usage. Not everyone will want to read a lengthy passage. People have short attention spans. So, simply stick to the important points, being detailed but not overwhelming.
A truly interested person will probably want to know about individual personality, so be sure to describe each puppy to the best of your ability using a few key personality traits. If the puppies are registered and come with papers, include this information. If they are strictly for pet only homes, state this. Also, don't be afraid to list the price.
These will all be questions you can avoid repeatedly answering from people who contact you about the puppies. The more expressive you are, the better off you'll be.
Parents
Not only should you show pictures of the parents, but you should also describe them, too. Potential owners will likely be concerned with the temperament and personality of the parents to get a representation of how their puppy could turn out as an adult.
Contact Information
Make reaching you a cinch. Provide accurate and simple contact methods. You can provide phone numbers and email addresses so they can proceed with the next steps. Be open and willing to share additional details others may bring up.
Health Guarantees
You can offer a health guarantee for every pup. That will show that each dog has been vet checked and is free of infectious disease or other problems. Puppies should have their first round of shots and have been dewormed. Providing a health guarantee says that you have taken proper measures to ensure the wellbeing of the puppy and that there are no foreseeable or immediate issues.
---
Weeding Out the Duds
While you want buyers to gravitate toward your puppies, you'll also want to make sure the person is a suitable pet owner. As you're likely aware, just because someone inquiries about a puppy does not mean they need to purchase one. Selecting the appropriate owner for your little one is half the battle.
There are some things to look out for or warning signs when someone contacts you. While not all these upcoming subjects are absolute deal-breakers, you will want to look a little further just to be responsible.
Novice Owners
Those who are new to the concept of pet-owning may not necessarily warrant an immediate red flag. However, due to inexperience, they may not be aware of what it takes to raise a puppy. They may also be drawn to the way the puppy looks without realizing what the particular breed needs to thrive. Some breeds need a large fenced-in yard. They will require timely vet checkups. If you have large or giant breeds, they may be too big to be around toddlers or smaller pets.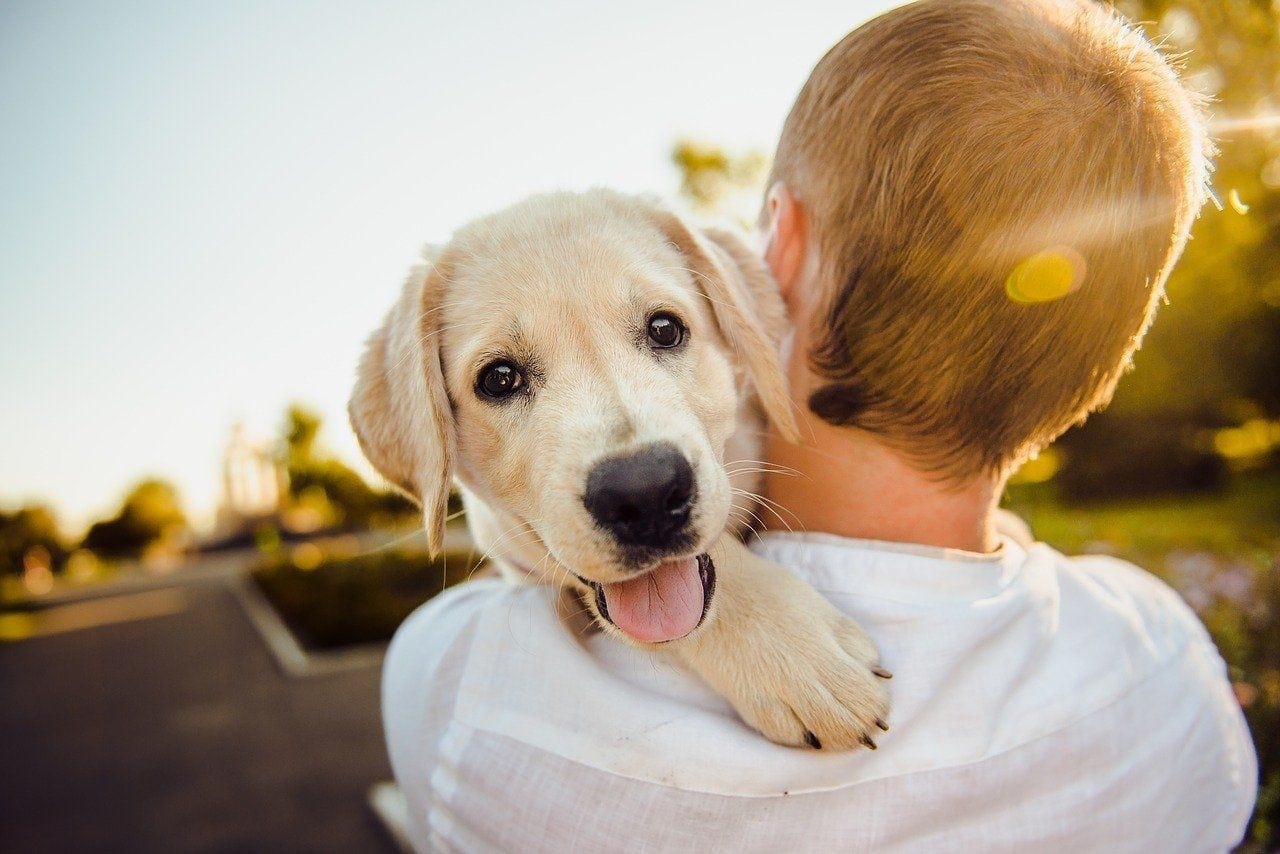 Knowing someone's expectations can help you understand just how much they know already. Educating them can help them finalize their decision. If you look at their lifestyle and verify they would be ideal candidates for the breed, given appropriate guidance, you can proceed.
Potential Flippers
If you aren't familiar with "flipping", it is when someone purchases a puppy to then resell for a profit. You may be able to spot a flipper by noticing odd behavior. They may seem pushy or immediately try to talk you down in price. They likely won't ask too many questions about the puppy itself. They will likely try to make the process as quick as possible at the lowest cost.
They may even give you a sob story about how they are a wonderful candidate but can't afford your asking price. They may try to pick at your empathy by bringing emotions into it, such as guilt-tripping about a child's need or want for the puppy. They even make up that they require a service animal but cannot afford it.
If you require a home visit or verification of adequate living space, they may decline or come up with reasons not to proceed.  Their goal is merely to make off with one of your puppies for reselling purposes. They won't care about the wellbeing of the animal in most cases, as their thoughts are rooted in profit and not for the animal.
Time Wasters
This is something you're going to run into a lot. The more you advertise, the more people are going to contact you. A majority of these people will simply waste your time with a few questions and then stop responding entirely.
Having an application or being very firm and outright with the cost can avoid a lot of the headache. Most people who aren't genuinely interested won't bother jumping through the hoops if they have no intention of actually buying the puppy.
Unsuitable Lifestyles
One of the key responsibilities you have as a breeder is to ensure that the puppies do not end up in a shelter or passed around to different owners. A common reason for rehoming dogs is that the owner doesn't have the time they require for play or exercise or the adequate space or time for them.
Inquiring about someone's living situation is crucial to determine if they have the appropriate living space for a dog. Long term, the dog will need either a fenced-in yard or daily walks to maintain health and exert proper energy. If the breed is one who does not fare well in certain types of housing, such as an apartment, this will need to be addressed as well.
---
Tips to Find the Best Homes
Sadly, you can do everything right when it comes to puppy placement, and it may not work out for that person. But while they are in your care, you can do everything in your power to make sure they are going to a forever home and not somewhere temporary.
Advertising Upcoming Litters
When you know you have a litter on the way, getting the word out to let others know is beneficial. A lot of potential buyers can fall through the cracks at the last minute, so securing homes as early as possible is a grand idea.
This is also an excellent opportunity to show off the parents. If you advertise on social media, you can even show the mothers pregnancy as she grows. This can make the temptation even stronger for dog lovers who have been contemplating adding a member to their family. It also shows a personal touch, showing off how much you love your dog and how well you care for her.
Applications
When the puppies are born, and you know exactly how many of each gender you have, taking applications is a terrific next step. This gives you a way to view the potential new owners and gives you the freedom to ask important questions before proceeding.
It's a good idea to ask about living conditions, vet information, renting versus home-owning, children, and other pets. If it looks like someone is a solid match on paper, you can then go over the next steps.
Deposits Before 8 Weeks
If someone prefers male or female or even specific markings, they can give a portion of the total cost to reserve one. People are willing to pay for what they want. After sorting through someone's circumstances, deeming them a good fit, asking for a deposit will secure the pup of their choice.
Sometimes, a state law or regulation determines how much you can ask for the deposit. On average, most breeders request between $200-$500 depending on how much the total cost is.
Meet and Greets
You have the option to allow interested parties to come view the puppies at a time of your choosing before they make a final choice. If you have both parents, they can acclimate themselves with their temperaments to see what kind of dog they will have once the puppy matures. If you have only the mother, they can ask questions about the father.
This is a perfect way to view the living conditions their puppy has grown in. This will ease their mind to ensure you provided an adequate whelping space and a healthy living environment. If they are paying for a puppy, they will want quality.
Home Visits
To make sure the new home will have the ideal atmosphere for your puppy, you can request a home visit. You can get a feel for the house, check the yard space, and observe other pets and children. You can always check to see if they have a way to retain the puppy, with a crate or other sleeping area for training purposes.
It is an opportunity to educate your potential buyer on any additional supplies they may need—or anything else you can think to bring up.
Check out our reviews on puppy supplies below:
Vet references
Knowing your pup is in good hands starts with competent care. Having a vet reference to verify the potential buyer has cared for their previous or current pets will bring peace of mind. Having a solid vet history with vaccinations, spay or neuters, and any other care shows responsibility and willingness to provide a healthy life for the puppy.
Puppy Contracts
Even after going through all of these steps, having an added layer of protection for your puppy is crucial. As a breeder, you can have the buyer sign a puppy contract, which states they must return the puppy if they are not a fit.
Sometimes, buyers aren't quite as ready as they thought they were. Having a legal document for return will keep the puppy from winding up in the shelter or in the wrong hands. Plus, it gives the buyer reassurance, knowing that they do have a hassle-free option to return the puppy.
Be clear on your terms for return. If you don't grant full or partial refunds, be very direct and transparent.
---
Transporting the Puppy
After going through the process of locating a loving, ideal home for one of your puppies, you'll have to decide how the exchange is going to go. Many breeders prefer the adoptee coming to the home to pick up their puppies. Some will also be willing to meet or even drop the puppy off.
Shipping
Something to consider if you want to sell your puppy online—are you willing to ship? Many potential buyers will be several hours or states away from you, leading to an issue with travel. Shipment is a way to transport the animal without either party having to commute.
Of course, there are additional costs here as well. On average, shipping a puppy will cost between $120-$300. The purchasing party will be responsible for the shipping costs, and you will have to prepare the pup appropriately.
Some breeders don't feel quite comfortable with the idea of having their beloved younglings traveling through so many points of transition so early. This will be a personal preference for you as a seller.
Meeting
Meeting the buyer or having them come to meet you is a way to transition the puppy without putting too much stress on the situation. If you meet them at a midpoint, or if they pick up, you will want to make sure they have a traveling crate or proper means to get them from A to B.
If you have previously met the owners for a meet and greet or home visit, this process may be a bit quicker.
---
Final Sale
By applying some of these tips and tricks, you can sell your puppies to forever families who will take care of them as you have. In the reverse scenario, you can also display authenticity as a breeder to gain a solid reputation. Healthy puppies will make families very satisfied. In turn, they will spread the word for you, strengthening your professional status.
Selling puppies online requires organization, transparency, and careful selection. You will want to make the process stress-free and straightforward for both parties while placing the puppy appropriately. The bottom line is, you will want to ensure a compatible home awaits while offering an even-tempered, well-bred puppy to a deserving family.
---
Featured Image Credit: ch_ch, Shutterstock