5 Indoor Dog Parks in St. Louis, MO You Can Visit in 2023
Owning a dog is great fun, but it can also be a great deal of work, especially when you need to take them for a walk in bad weather. One option is to choose an indoor area that will let your dog get exercise without you needing to stand in the cold or rain, whether that's an indoor dog park or a doggy daycare center.
If you live in St. Louis, Missouri, keep reading for several options so you can see if one of these indoor parks is right for you and your pet.
Click to Skip Ahead:

The 5 Indoor Dog Parks in St. Louis, MO
1.

Bar K St. Louis
The Bar K St. Louis indoor and outdoor dog park is a wonderful place to take your pet
There is plenty of space to run and activities that your dog can participate in
Also holds plenty of events throughout the year, like a running club, Puppies Night Out, and Dance, Fitness & Dogs
There is even a separate section for small dogs under 25 pounds
---
2.

The Watering Bowl
Doggy daycare center offering your pet a 17,000-square-foot indoor play space with another 4,000 square feet outside
The floors have rubber cushioning so your pet won't get hurt while they play
There is 24-hour supervision, so your dog is in good hands
There is a lounge area for smaller and older dogs, overnight boarding, and training services
---
3.

Arch City Boarding
Daycare with both indoor and outdoor play areas that your pet can use to get exercise and have fun
Groups are kept small, so pets get more attention
Animals are separated by age, play style, and temperament so everyone has a good time
The pets also have a quiet place to rest
The team members have CPR and first-aid training, so your dog is safe if there are any problems
---
4.

Love Unleashed
Doggy daycare with a large indoor play area that your pet will love
Team members devote the entire day to play while paying attention to their individual needs
Themed parties every month add to the fun, and the team posts plenty of photos each day so you can see your pet enjoying themselves
Also offered are additional one-on-one time, ice cream breaks, and more
---
5.

Grateful Pets
Daycare for dogs that enjoy the company of other dogs
They will meet many friends here and enjoy the 2,000-square-foot indoor playroom where they can run and play games
The dogs are separated by size and temperament, and they can have crate breaks to help them decompress
You can also visit Grateful Pets for grooming and training

What You Need to Know Before Visiting Indoor Dog Parks in St. Louis
Location and Hours
Research the location, operating hours, and any special events or closures at the indoor dog park that you're interested in to plan your visit accordingly and avoid any disappointment.
---
Rules and Regulations
Every indoor dog park will have rules and regulations that you and your pet are required to follow, including vaccinations, spaying/neutering requirements, age restrictions, and behavior. Make sure you're familiar with these rules before you visit.
---
Health Requirements
Most indoor dog parks require dogs to be up to date on vaccinations, including rabies and distemper. Some parks might also require proof of recent vet check-ups to ensure that your dog is healthy and free from contagious illnesses.
---
Behavioral Expectations
Your dog should be well-socialized and comfortable around other dogs and people. Aggressive behavior or excessive barking will likely get your pet removed, so ensure that your dog is trained and can handle a park environment before you visit.
---
Entry Fees and Memberships
Most indoor dog parks charge an entry fee or offer membership options. Check their website or contact them in advance for pricing and any special packages or deals that might be available.
---
Size and Amenities
Indoor dog parks will be of varying sizes and have different amenities. Some might have agility equipment, water stations, and designated play areas. Research what the park offers to ensure that it suits your dog's needs and preferences before you visit.

What's the Difference Between Indoor Dog Parks and Doggy Daycare Centers?
Indoor Dog Parks
While both indoor parks and doggy day care centers provide dogs with a climate-controlled environment to play in, they are quite different. Indoor dog parks are similar to outdoor parks, and you and your pet can visit freely to play and interact with other pets out of the weather. While a park may contain obstacle courses, water fountains, resting spaces, and toys, it's a self-serve place. While quite popular with visitors, indoor dog parks are a relatively new idea, so there aren't that many of them. With luck and time, though, we'll see more as they get more popular.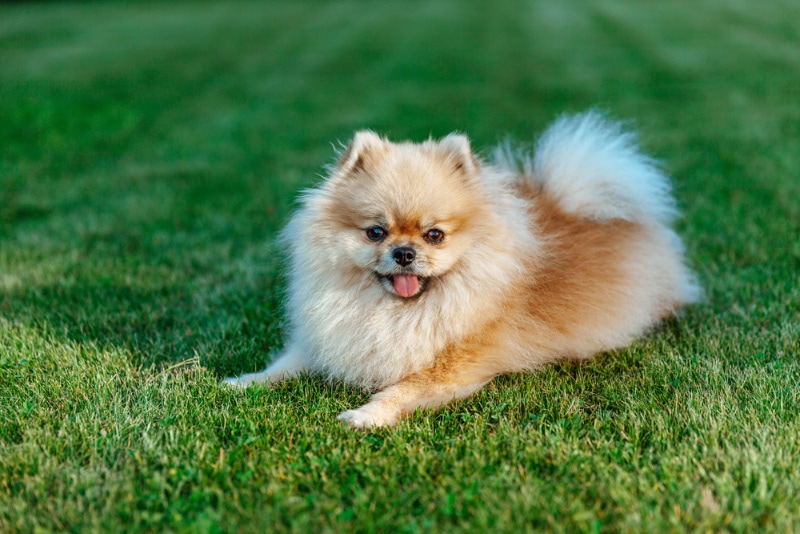 ---
Doggy Daycare Centers
Doggy daycare centers provide a service in that team members take care of a dog while the owner is away at work or traveling. The indoor parks in these areas are more for keeping the dogs busy instead of quick fun, though many will let you sign in your dog just for the day, as a kind of mini vacation. Unlike indoor dog parks, you won't get to accompany your dog inside. Some places provide structured events and activities for the dogs, which you don't get at indoor dog parks.

Summary
Aside from the Bar K St. Louis, which offers amazing obstacle and agility courses, the listed indoor dog parks here are part of doggy daycares, so your pet must visit them without you. Hopefully, the number of indoor playgrounds in St. Louis will increase in the coming years. The Watering Bowl is a doggy daycare with a large indoor area spanning 17,000 square feet, and Arch City Boarding and Love Unleashed provide smaller playrooms but with more attention from team members.
Related Reads:
---