Is Rosemary Beach Dog Friendly? What To Know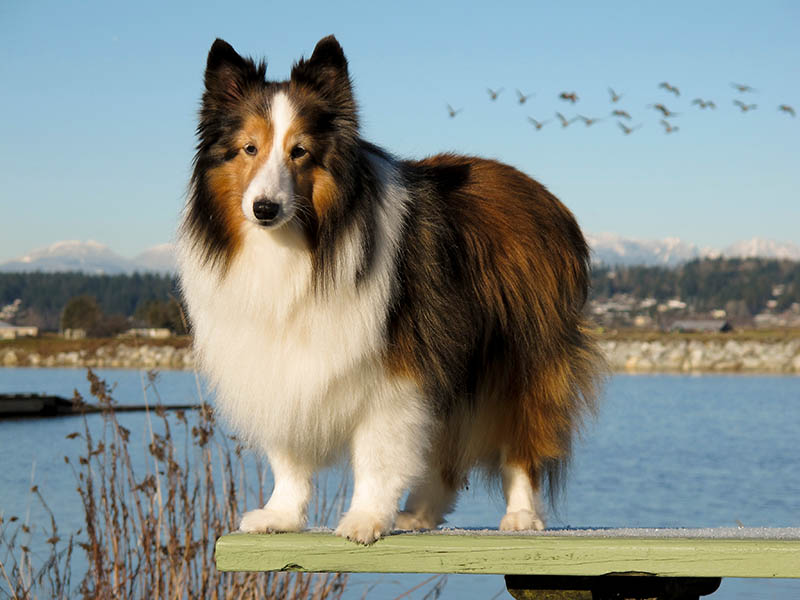 The Rosemary Beach community in Walton County, Florida, is the perfect getaway spot for those in need of some TLC. While some are lucky enough to live in the area, others head to Rosemary Beach to take advantage of its peaceful rental cottages, charming town center, nearby nature reserves, and stunning, warm beaches. But is it okay to take your pooch on these beaches? Unfortunately, you have to be a Walton County resident to go to the beach.
However, this doesn't mean your dog isn't welcome at all in the Rosemary Beach community—just that they're not allowed on the area's private beaches. Read on to find out more about Rosemary Beach's rules on dogs.

Are Dogs Allowed on the Rosemary Beach Beaches?
Not everyone can take their dog on the community's beaches. You have to apply for a permit to take your dog on the beach, and, to do this, you have to be a resident of Walton County.
So, unfortunately, Rosemary Beach beaches are off the cards for tourist dogs. If you're not a Walton County resident but want to take your dog to the Rosemary Beach area, check further down for more info on this. If you're a Walton County resident, here are the rules.
Walton County residents have to get one permit per dog—you can't obtain them on a per-owner basis. You'll need to be able to prove that your dog has received their rabies vaccination and provide proof of your Walton County residency in the form of a utility bill, deed, tax receipt, driver's license, lease agreement, or voter's registration.
It will set you back $40 per permit, and there's a $10 replacement fee for tags. Your permit must be renewed yearly, before August 1. You can walk your leashed dog on Walton County beaches 365 days a year between 3:30 pm and 8:30 pm. Don't forget to bring along poop bags just in case!
Can I Take My Dog to Rosemary Beach at All?
Yes, you can. Whether you're a Walton County resident or not, you have the option of renting a pet-friendly cottage in the Rosemary Beach community. While this is great news, bear in mind that you'll need to cough up a $250 deposit per pet and you can only take a maximum of three pets.
Though tourist dogs aren't allowed on private Rosemary Beach beaches, there are some dog parks and dog-friendly beaches nearby, including the dog beach at Pier Park Panama City Beach and Walton County Dog Park.
In the town center, you'll find a variety of dog-friendly establishments that allow dogs to accompany their humans to dinner or for a coffee, venues, and hiking and biking trails. Here are just a few locations in and near the Rosemary Beach area that you might want to check out if you're taking your dog with you:
Baytowne Wharf (outdoor venue)
Point Washington State Forest
Topsail Hill Preserve State Park
Coastal Dune lakes
Paradis (restaurant)
Cowgirl Kitchen (outdoor seating)
Amavida Coffee
Alys Beach Nature Trail
Dog Beach at Pier Park Panama Beach
Frank Brown Park
Camp Helen State Park
Timpoochee Trail

Final Thoughts
In summary, Rosemary Beach offers pet-friendly accommodations, but only Walton County residents have the right to take their dogs on the area's beaches.
If you're committed to the idea of a getaway in the Rosemary beach community, there are still plenty of places in the area you can take your dog, just steer clear of the private Walton County beaches or you risk being slapped with a hefty fine of no less than $500!
---