100+ Literary Dog Names: Classic & Modern Ideas for Bookworms

Dogs have been capturing our attention and hearts through the books we've been reading dating back to when we were just pups ourselves! Their colorful characters impact our views on the world, showing us that they are truly incredible companions that we need in our lives. Some may be prompted to adopt a dog because of one of the books they read, others may be inspired by a character and decided to name their pup after them. 
For those looking for a name with a literary spin, and a bit of a bookworm history, we have gathered a list of the best characters and names found throughout the novel archives. Below we have our favorite female and male literary characters, both human and canine, suggestions taken from comic books and mythological novels, and finally a few selected from our most cherished children's books. 

Female Literary Dog Names
Charlotte (Charlotte's Web)
Hermoine (Harry Potter)
Tink (Peter Pan)
Ramona (Ramona Quimby)
Eloise (Eloise)
Buffy (Buffy the Vampire Slayer)
Sansa (Game of Thrones)
Lizzie (Pride and Prejudice)
Bellatrix (Harry Potter)
Cruella (101 Dalmations)
Elphaba (Wicked)
Matilda (Matilda)
Ginny (Harry Potter)
Melba (Warriors Don't Cry)
Arya (Game of Thrones)
Katniss (Hungry Games)
Sabriel (Old Kingdom)
Luna (Harry Potter)
Lyra (Northern Lights)
Nancy (Nancy Drew)
Male Literary Dog Names
Moby (Moby Dick)
Finn (Huckleberry Funn)
Tintin (Adventures of Tintin)
Frodo (Lord of the Rings)
Winslow (Author)
Shakespeare (Author)
Atticus (To Kill a Mockingbird)
Bilbo (Lord of the Rings)
Boo (To Kill a Mocking Bird)
Wilbur (Charlottes Web)
Potter (Harry Potter)
Gandalf (Lord of the Rings)
Sherlock (Sherlock Holmes)
Peter (Peter Pan)
Shandy (Life and opinions of Shandy Tristram)
Oliver (Oliver Twist)
Baggins (Lord of the Rings)
Arturo (Book of Unknown Americans)
Snowball (Animal Farm)
Aslan (Chronicles of Narnia)
Albus (Harry Potter)
Merlin (Magic Tree House)
Book Dog Character Names
As we suggested, these pups have made some sort of impact during our reading experience, and have stuck with us ever since. It's nearly impossible not to fall in love with the canine characters we read about, unless they are downright terrifying, like the rabid Saint Bernard, Cujo. We have the most notable dogs, each offering a great name idea for your new addition. 
Toto (Wizard of Oz)
Bullseye (Daredevil)
Chet (the Hardy Boys)
Fluffy (Harry Potter)
Bella (A Dogs Way Home)
Fang (White Fang)
Duchess (Queen of Hearts)
Flush (Flush)
Dingo (Dingo)
Comic Book Dog Names
Based on the many makings of graphic novels, these animated character canines are nothing short of bold, funny, unique, and memorable. One of these names would be suitable for any pup who has a vibrant and colorful personality. Perhaps even a little eclectic and fun in their own way! 
Cisco
Asta
Batman
Preacher
Storm
Yugi
Venom
Joker
Naruto
Pilgrim
Alpha
Lex
Hulk
Marv
Mekon
Natsu
Astro
Asuna
Spawn
Thor
Manga
Sparks
Fury
Cyclops
Dog Names From Literature and Mythology:
Before there were superheroes, wizards and witches, vampires, and goblins, there were gods and goddesses. Although mythology is an older idea, these names are timeless. You may love what one of these characters stand for, represent, or even see a few of their magnificent qualities within your dog. Regardless of your reasoning, your pup would be proud to have a name from this next list. 
Zeus (Greek)
Hades (Greek)
Hera (Greek)
Min (Egyptian)
Atli (Norse)
Apollo (Greek)
Odin (Norse)
Ares (Greek)
Horus (Egyptian)
Gunnar (Norse)
Embla (Norse)
Demeter (Greek)
Amen (Egyptian)
Hermes (Greek)
Balder (Norse)
Poseidon (Greek)
Mentu (Egyptian)
Loki (Norse)
Hercules (Greek)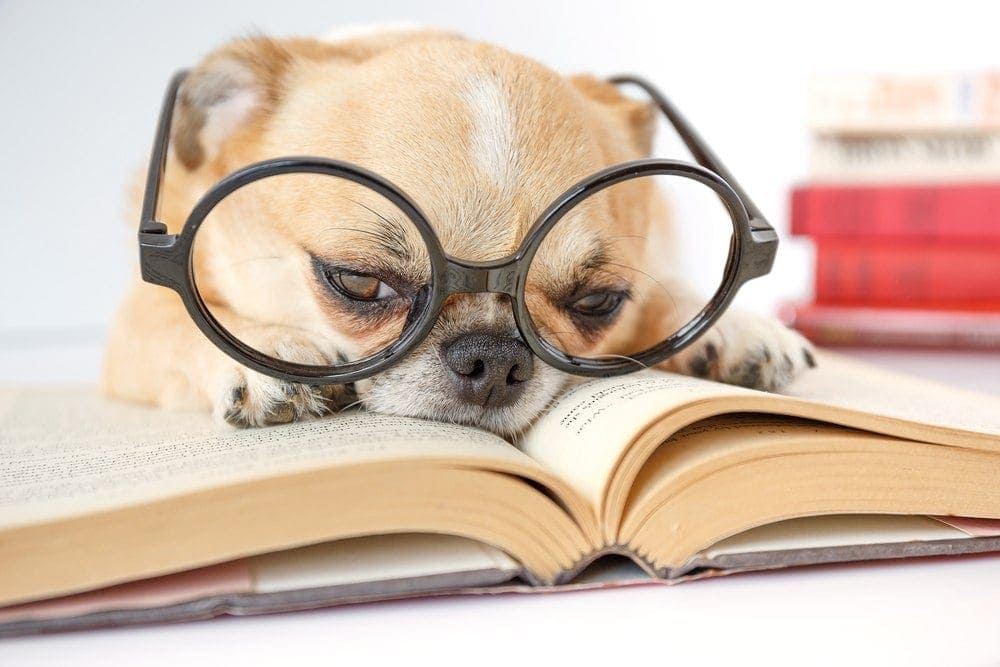 Dog Names Inspired by Children's Books
As children, we are intrigued by our pets, and love them in every role we read them in. Usually, our books as littles were riddled with important life lessons and when taught by adorable pets, made each tale that much more fun and interesting. These are the top picks for dogs inspired by children's books!
Munsch (Rober Munsch – Author)
Alice (Alice in Wonderland)
Pippi (Pippi Longstocking)
Tigger (Winnie the Pooh)
Winnie (Winnie the Pooh)
Paddington (Paddington Bear)
Poppins (Mary Poppins)
Curious George (Curious George)
Frizzle (Magic School Bus)
Wonka (Willy Wonka and the Chocolate Factory)
Suess (Dr. Suess)
Arthur (Arthur)
Waldo (Wheres Waldo)
Madeline (Madeline)
Dorothy (Wizard of Oz)
Harriet (Harriet the Spy)

Finding the Right Literary Name for Your Dog
Adopting a dog, in all realms, should be fun and exciting! Deciding on a name for your pup is no exception. Although knowing where to start might be a bit overwhelming, we hope that you were encouraged by our list of dog names inspired by literature and were able to come out with a winning match! With great suggestions for animated pups, ideas for wise and mature dogs, or even a few taken from the pages of our childhood, we are certain that there is a name for every type of dog. 
If this set of names wasn't quite right for your dog, you might find a few great ideas among one of our other dog name posts linked below: 
---
Feature Image Credit: Kay Garuccio, Shutterstock