National Dog Photography Day 2023: When It Is & How It's Celebrated

National Dog Photography Day celebrates the beauty and joy of our four-legged friends with a day devoted to taking photos of our canine companions. On July 26 every year, dog owners, photography enthusiasts, and all pet lovers come together to celebrate the joys of having a pup by sharing their favorite fur baby pics. Let's learn more about this special day and how you can celebrate it.


History and Origin of National Dog Photography Day
National Dog Photography Day was created in 2018 by pet photographer Kerry Jordan of Fur and Fables, her pet photography studio. After the hashtag #nationaldogphotographyday went viral, photographers from all over the world joined in to post photos of their furry friends. The holiday quickly became popular and continues to be a celebration of man's best friend every year.
What Is the Goal of National Dog Photography Day?
The goal of National Dog Photography Day is to celebrate the special bond between humans and their furry friends, create awareness about adoption, encourage responsible pet ownership, and ultimately make the world a better place for animals.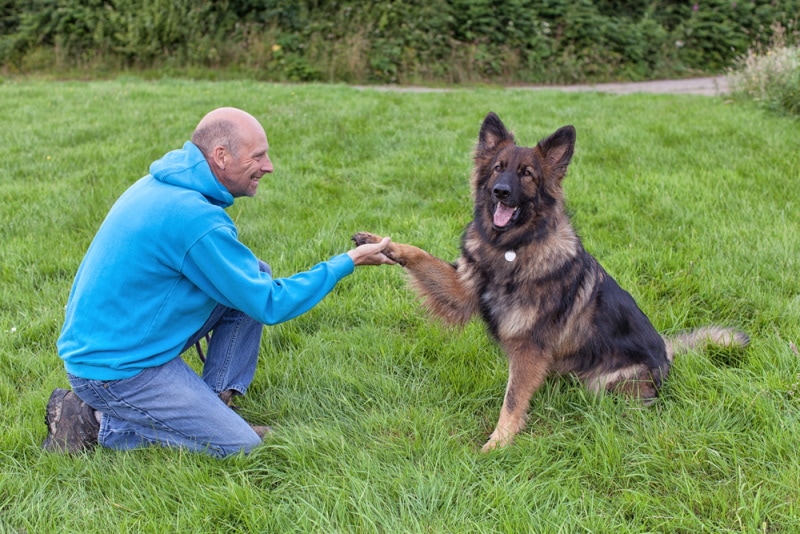 Is National Dog Photography Day an Official Holiday?
National Dog Photography Day is not an official holiday, but it is an awareness day created in 2018. It quickly became popular and continues to be celebrated every year on July 26. What is an awareness day you may ask? An awareness day is a special day dedicated to raising public awareness about a particular topic, cause, or issue.
How to Celebrate National Dog Photography Day
Celebrating National Dog Photography Day is easy and fun! All you need is a camera (or a smartphone!) and your pup. Gather up all the props, toys, or treats that will help capture your pup's personality in a photograph. Think outside the box—you can take photos indoors or outdoors, with some toys or without, solo portrait shots or shots with other pets.
Share your photos on social media using the hashtag #nationaldogphotographyday, and don't forget to tag Fur and Fables so that others can join in on the fun!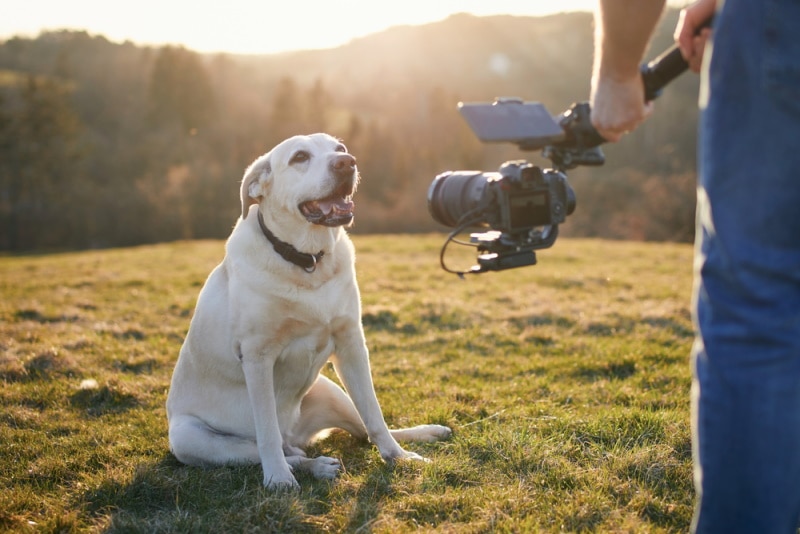 What Other Supplies Do I Need to Take Great Photos of My Pup?
Other than just your camera, you may want to consider bringing some extra supplies for your pup's photoshoot. For a successful photoshoot, you should have treats or toys on hand to capture your pup's attention, patience and understanding of your pup's personality, and some kind of background like a blanket or a backdrop.
Make sure you take the time to plan out the photoshoot ahead of time so that it goes as smoothly as possible. And most importantly: have fun with it! Celebrate this special bond between you and your pup by capturing beautiful memories for years to come. Happy National Dog
Fun Photoshoot Ideas for National Dog Photography Day
Beach – What's more fun than a day at the beach with your pup? Capture some of those special moments playing in the sand or taking a dip in the ocean.
Park – A park is a great place to take your pup for National Dog Photography Day! Get creative and capture candid shots of your pup running, jumping, and playing.
Birthday Party – Celebrate your pup's birthday or any other special occasion with a photoshoot. Decorate the background and dress up your pup for the day!
Puppy Cosplay – Dress up your pup for a unique and fun photoshoot. You could even go as a pair and have matching costumes! With superheroes and other TV and movie characters, the options are endless.
Fashion Show – Let your pup show off their style with a fun Fashion Show photoshoot. Have them try on different outfits and accessories for the camera!
The 10 Tips for Taking a Great Photo of Your Dog
Taking great photos is a skill and an artform! Here are some tips for great pet portraits:
Get down to your pup's level: Go low and shoot up for a different perspective.
Use natural light: The sun is your best friend when it comes to taking photos of your pup!
Move around: Get creative with different angles, locations and poses.
Keep the background simple: Make sure to focus on your pup and not any distracting elements in the background.
Use treats or toys: A treat or toy can help grab and keep your pup's attention for the camera, plus it might make them look more lively!
Don't forget about action shots: Capture those stretches, jumps, and sniffs that make your pup just so adorable.
Get help: It's hard to take pictures when you're also trying to keep your pup still, so grab a friend or family member to help out.
Set the mood: Create an environment filled with good vibes and positive energy that your pup will feel.
Have patience: Your pup might not hold still right away, but it's important to be patient and wait for the perfect moment!
Have fun: Above all else, have fun with your pup on National Dog Photography Day and make sure to capture those special moments!
How Can I Make Sure My Pup Is Safe During a Photoshoot?
Make sure to keep your pup's safety in mind during your photoshoot, as some environments may be dangerous for them. Consider the location and environment carefully and bring along a friend or family member to help out if necessary. Keeping your pup safe and comfortable is the most important thing!


Conclusion
Whether you're a professional photographer or an amateur pet lover, National Dog Photography Day is a great way to celebrate the joy of having a pup in your life. Gather up your cameras, toys, and treats, and join in on the fun! Together, let's create a library of pictures that will last for years to come. Don't forget to share your photos using the hashtag #nationaldogphotographyday!
Related Reads:
---
Featured Image Credit: New Africa, Shutterstock