PetSmart Grooming Review 2023: Info, FAQ & More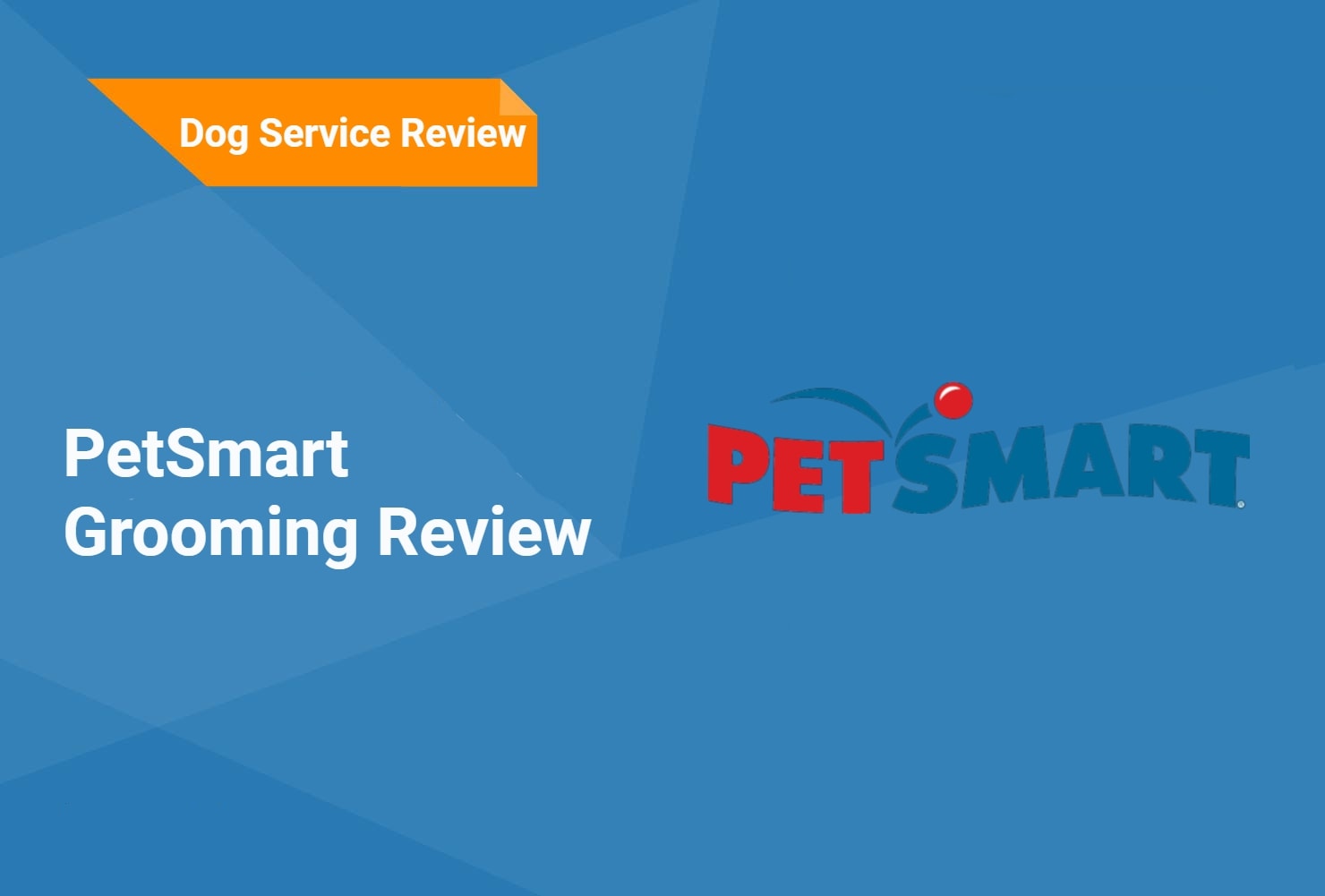 Review Summary
Our Final Verdict
We give PetSmart Grooming a rating of 4.5 out of 5 stars.
Service Options: 4/5
Price: 5/5
Introduction
Grooming is an integral part of our pet's health and hygiene. While some pet owners may attempt to groom their pets themselves, many look to the expertise of professionals to ensure that it is done safely and effectively.
PetSmart's grooming services are the way to go if you want great grooming care at an affordable price. Many pet parents love how PetSmart grooming cares for their furry friends since it prioritizes hiring skilled groomers. There are a variety of services at PetSmart, ensuring that you can meet all of your pet's grooming needs in one place.
If you are considering PetSmart grooming for your pet, this article will review the pros and cons of the service and the reviews from previous customers. To make the most informed choice you can, keep reading.

PetSmart Grooming – A Quick Look
Provides a variety of services for cats and dogs
Allows for appointments and walk-ins
Offers savings packages
Groomers are highly qualified
Specifications
How to prepare: Bring a physical copy of proof of vaccination as well as a leash and collar.
| | |
| --- | --- |
| Step 1: | Groomers will assess your pet's health (5-10 Minutes) |
| Step 2: | Groomers will prepare your pet for a bath with brushing and trimming (10-30 minutes) |
| Step 3: | Your pet will receive a bath (10-30 minutes) |
| Step 4: | After the bath, groomers will dry your pet (30+ minutes) |
| Step 5: | Final touches will be made to ensure your pet is clean and ready to go (30+ minutes) |
Variety of Service for Cats and Dogs
PetSmart grooming provides services for dogs and cats alike. Most dog grooming includes a standard bath and brush, while some more specialized treatments offer extra care, such as ear cleaning or haircuts.
For cats, a bath and brush are generally provided in all services. More in-depth services include haircuts, de-matting, and ear cleaning.  There are add-ons such as premium shampoos and conditioners that can be bundled in with certain services, allowing you to pay for a little extra primping.
Allows for Appointments and Walk-Ins
If you forget to make your regular appointment for PetSmart grooming, there is no need to worry. PetSmart allows appointments and walk-ins. Although walk-ins are available, it is recommended that you make an appointment. Walk-ins may require an extensive wait, while appointments are fairly timely.
Offers Savings Packages
For those looking to save a buck, PetSmart offers excellent package deals. Senior and military discounts are available one day per week, and service bundles are regularly available.
Many bundles require you to make a certain number of purchases before you can save, but the reward is often an entirely free service that is more than worth the wait.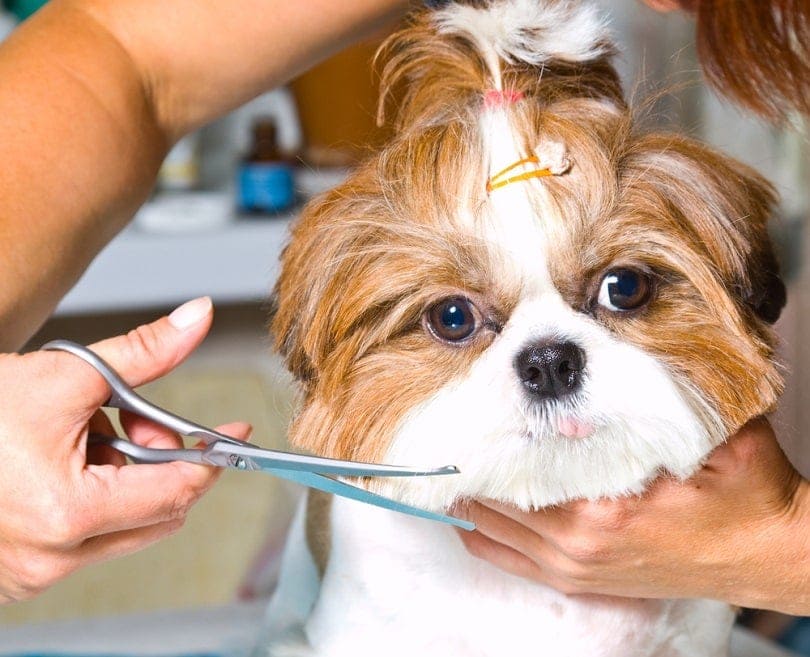 Groomers Are Highly Qualified
PetSmart's groomers are highly qualified professionals, and you can rest easy knowing that your pet is in capable hands.
According to PetSmart's website, their groomers must undergo more than 800 hours of training, including hands-on instruction and safety certification. The groomers are expected to practice with a minimum of 200 dogs of all sizes and breeds to give PetSmart's professionals a variety of experiences. Likewise, all groomers must renew their safety certifications each year.
Limited Dental Cleaning
The main downside to PetSmart's grooming services is their limited dental cleaning. They offer dental cleaning with add-ons, but their standard options do not appear to offer many dental services. If you want your pet to receive dental cleaning with PetSmart's groomers, you must be prepared to pay extra for the add-on service.

FAQ
To help you learn more about PetSmart grooming, we have compiled some frequently asked questions and answers for you to review.
Which vaccinations are required?
The rabies vaccination is required at all locations. Some regions may have specific vaccination requirements in addition to the rabies vaccine, so you will need to contact your PetSmart groomer to learn more.
All vaccinations must be completed, at a minimum, 48 hours prior to the grooming appointment. You will need to bring paperwork to prove all necessary vaccinations have been completed. Beyond vaccines, all pets need to be healthy to receive PetSmart's grooming services. If your pet is ill or otherwise unwell, they will not be able to provide grooming for your pet.
How To Determine the Exact Cost of the Appointment
Prices may vary based on several factors, such as location, breed, and coat condition. The specific service will also play a significant role in the price. If you want a general price estimate before your appointment, you can call your local PetSmart salon.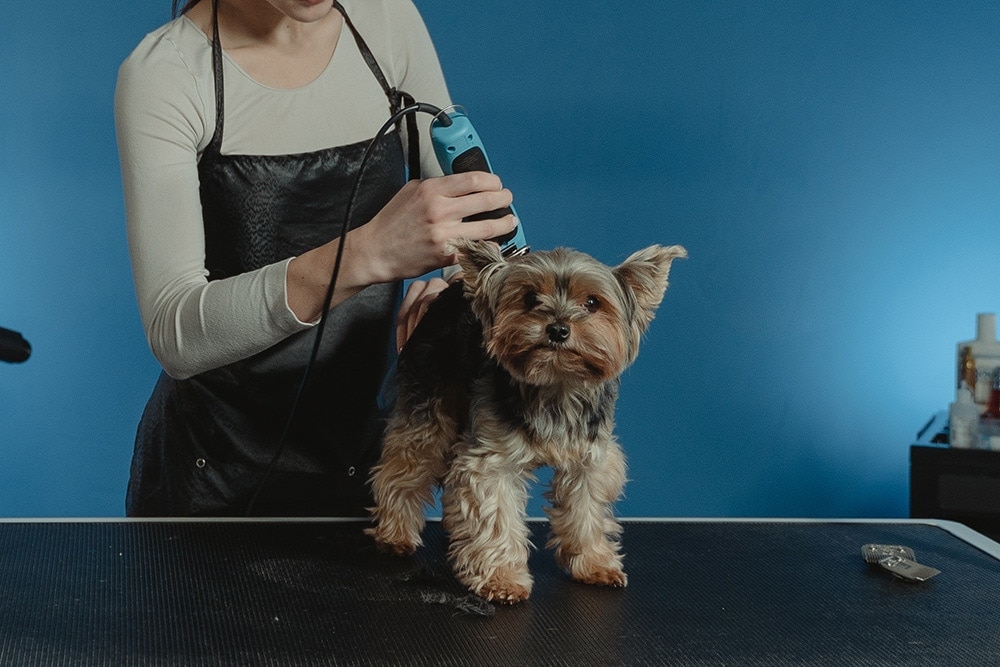 Can Pet Owners Stay With Their Pets During Grooming?
Pet parents are more than welcome to stay with their pets during grooming. However, you will not be allowed to perform the grooming service or remain in the kennel or bathing areas.
How To Prepare Your Pet for Pet Grooming?
Preparing your pet for grooming is crucial to ensure the process goes smoothly. Informing your pet's groomer of the specific stressors that agitate your pet will help them perform to the best of their abilities.
If you can, visit the salon with your pet before your appointment and meet the groomer. This may help to reduce stress at the time of the service.
Final touches will be made to ensure your pet is clean and ready to go (30+ minutes)
We wanted to know what other pet parents had to say about PetSmart grooming, and we are sure you do too.
Here is what we found.
Customers remark that the groomers made not just their pets feel comfortable, but the pet owners themselves
Many commented that the PetSmart groomers have an obvious love for pets
Some pet owners say they feel like a part of the family at PetSmart
A few complained about the quality of the cuts, but most seem satisfied
Many customers admire how well the groomers cooperate with frightened or agitated pets
Customers appreciate the personability and knowledge of the PetSmart staff

Conclusion
PetSmart grooming is an excellent option for grooming health and hygiene care. Their prices are affordable, and their savings packages offer incredible deals. They are flexible, allowing for appointments and walk-ins, and they provide various services for cats and dogs. With well-trained groomers and commendable customer service, PetSmart grooming has a lot to offer.
---
Featured Image Credit: PetSmart