11 Poodle Colors & Markings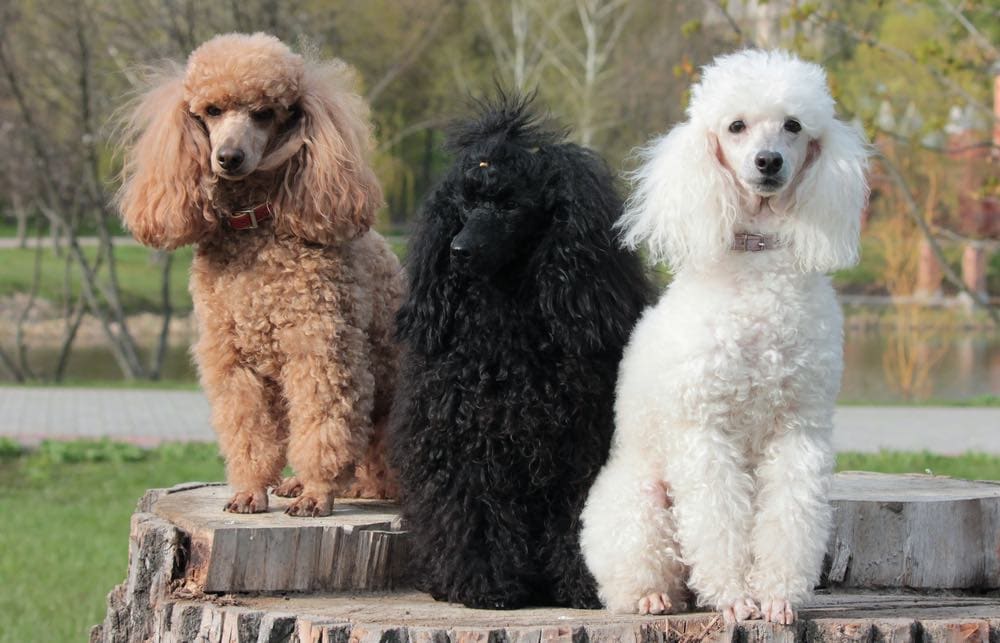 The seventh most popular purebred dog breed in America, the Poodle is an intelligent, loyal, and loving breed. Known for their curly coats and lively personalities, Poodles make perfect pets for almost any family.
Poodles are available in three sizes, including Standard, Miniature, and Toy. Moreover, this beautiful breed is available in a wide range of show-stopping colors.
From black and blue to silver and sable, here are the 11 different types of Poodle coat colors.
What Colors Do Poodles Come In?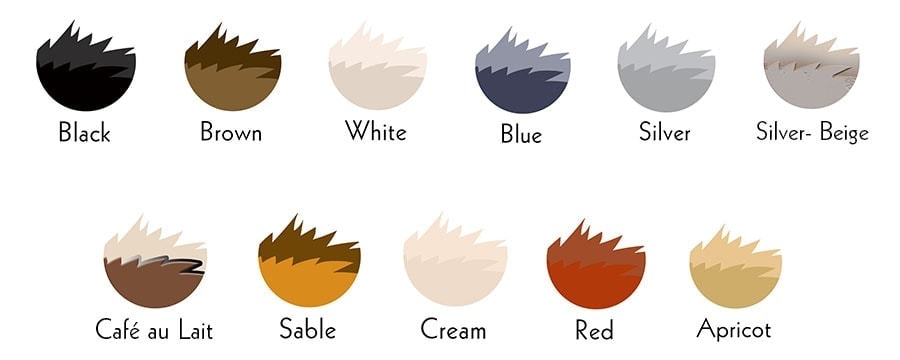 The 11 Different Types of Poodle Colors are:
1.

Black Poodle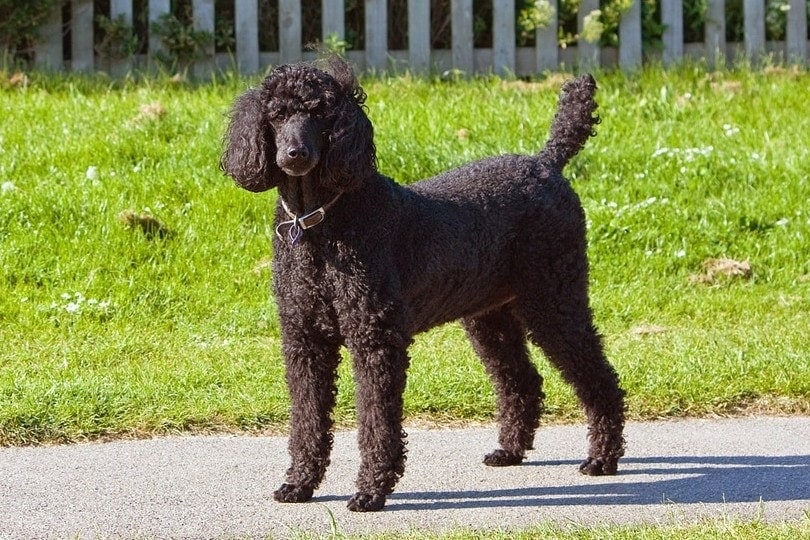 The most widely available standard Poodle color, black Poodles have dark, black coats with no other markings. Darker fur tones are genetically dominant. This means that if you bred a black poodle with a light-colored one, that puppies will most likely turn out black. Black and other dark-colored Poodles are more susceptible to certain health conditions, such as squamous cell carcinoma of the digit (SCDD), than light-colored dogs.
---
2.

Brown Poodle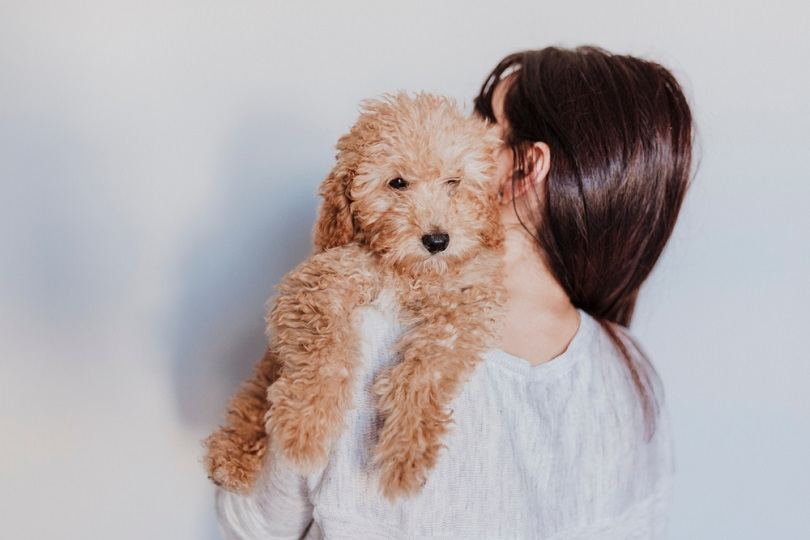 As with black Poodles, brown Poodles are a popular color choice for this breed. Brown-colored poodles have rich, chocolate coats with liver points and dark amber-hued eyes. Brown fur is caused by the bb gene, while the BB gene results in black Poodles.
---
3.

White Poodle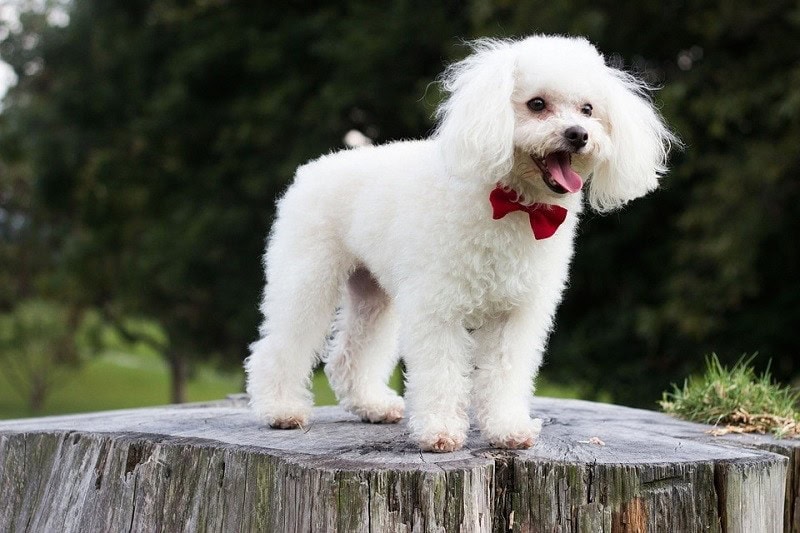 When most people picture a Poodle, a fluffy white dog with a pom-pom tail comes to mind. White Poodles are extremely popular among breed fanatics. White Poodles aren't the same as albino dogs because they have black skin whereas albino Poodles have pink skin. Despite the fact that white Poodles are recessive, breeders have gone the extra mile to keep genetic abnormalities out of the pool to ensure pure-white puppies.
---
4.

Blue Poodle
Blue Poodles come from silver, white, black, or silver-beige parents. Blue Poodles aren't exactly a true-blue color. Rather, they're a deep shade of bluish silver. Some blue-colored Poodles will develop a brown tint as they mature.
---
5.

Silver Poodle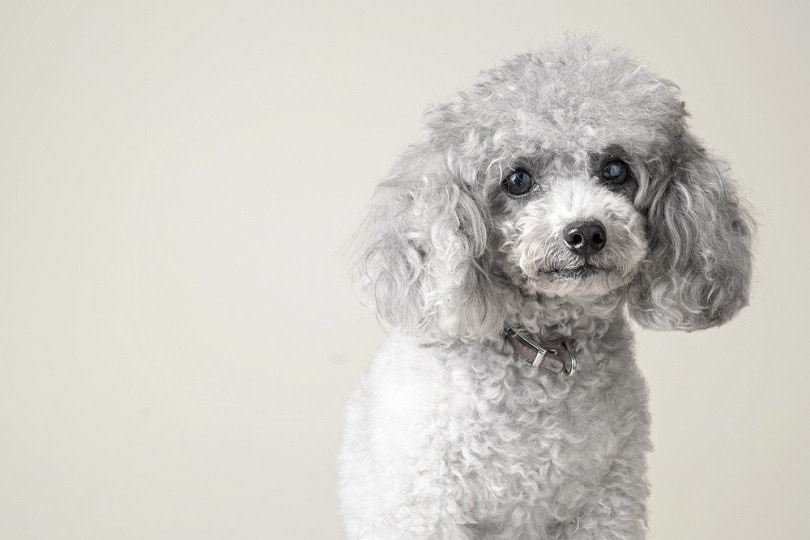 The striking silver Poodle is one of the most desirable breed colors. It takes two recessive genes to produce a silver Poodle, making this color hard to come by. Silver-colored Poodles are born black and their coats fade to a light sterling grey as they age.
---
6.

Silver-Beige Poodle
Breeders can develop silver-beige puppies by breeding two blue or silver Poodles carrying the brown-coat gene and the recessive fading gene. The result is a silver-hued Poodle with beige undertones. As with the standard silver Poodle, silver-beige Poodles are born with dark black fur.
---
7.

Café au Lait Poodle
Do you love coffee? Then you'll certainly love the Café au Lait Poodle! This creamy brown dog resembles the light-colored hues of light roast coffee with milk and sugar. Café au Lait puppies are born brown. A true Café au Lait poodle should have rich amber eyes and dark liver points.
---
8.

Sable Poodle
While sable isn't a true Poodle color, it is often used to describe Poodles with light fur and black-tipped ears. An extremely rare color combination, sable characteristics are caused by a dominant gene. The black tips will fade on most dogs as they get older. Moreover, many Poodle breeders don't know a lot about the sable gene, making sable puppies very hard to come by.
---
9.

Cream Poodle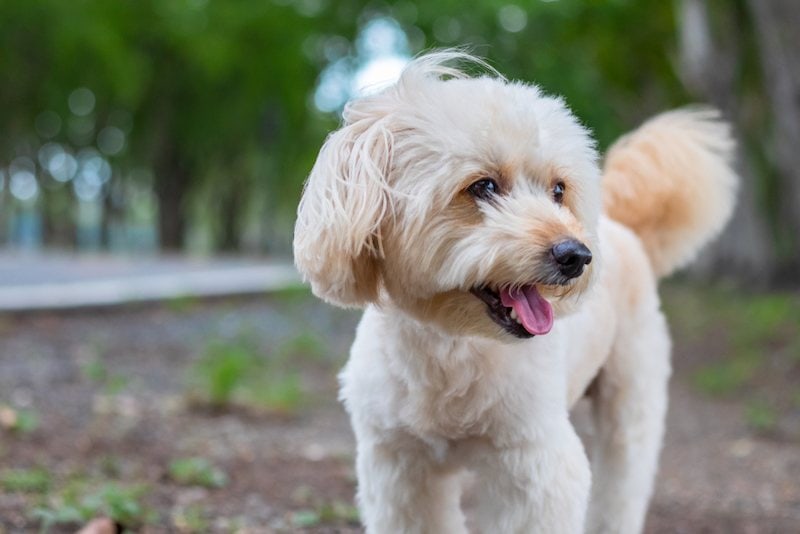 A darker tone than a white Poodle, cream-colored Poodles are quite rare. They require specific breeding as well as a recessive gene. Cream Poodles must have black points. Many people often mistake cream Poodles for apricot or white., making them easily miscategorized.
---
10.

Red Poodle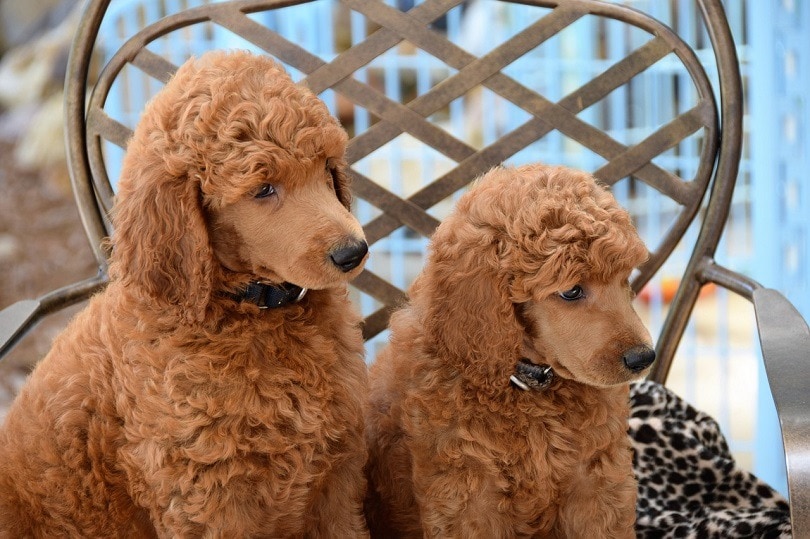 A vibrantly colored dog, red Poodles are dazzling to behold. Red wasn't recognized as an official standard Poodle color until 1980. A true red Poodle will have a bold colored coat with black points.
---
11.

Apricot Poodle
The rarest of the rare, apricot Poodles have light red coats that appear to be cream, however, you will notice a light red tint to their fur. This is a relatively new color and very, very hard to find.
---
Poodle Color Changes
As we briefly mentioned, some Poodle colors will change as they age. When a puppy keeps the same color as he matures, this is referred to as "holding." If a puppy's color fades as he grows older, he is known as "clear." For instance, a Café au Lait Poodle will be born a dark brown color.
Conclusion: Poodle Colors
Poodles come in an array of eye-catching colors. While black, brown, and white Poodle colors are easily accessible, apricot and red dogs are very rare to find, making them extremely pricy. Whatever Poodle color you decide on, you can rest easy knowing that you'll be bringing home a great dog!
---
Featured image credit: Anna_Bondarenko, Shutterstock