What Is the Cost of Pumpkin Pet Insurance? (Updated in 2023)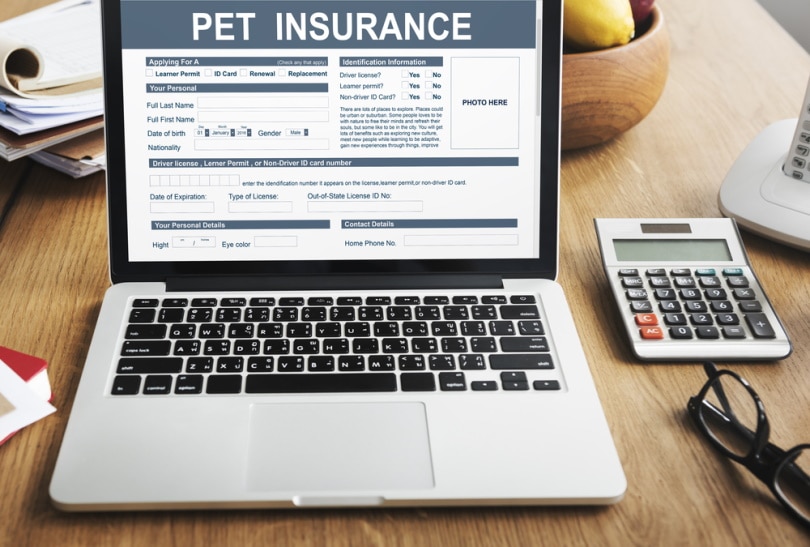 In This Price Guide: Pricing | Additional Costs | Coverage | 
Founded in 2020, Pumpkin Pet Insurance is one of the newest players in the surprisingly crowded field of providers geared toward our furry family members. If you're on the hunt for a pet insurance plan, the cost is probably one of your major considerations. Keep reading to learn how much Pumpkin Pet Insurance costs with sample quotes generated in this year.
---
The Importance of Pumpkin Pet Insurance
Pumpkin spells out the importance of pet insurance (obviously, their preference is their own) right on their website. Pet ownership is rising, but many people don't have the savings to cover unexpected vet bills, which can easily reach thousands of dollars.
Pumpkin allows pet owners to make medical decisions for their pets based on vet recommendations rather than what they can afford by reimbursing almost all covered procedures. With veterinary costs rising along with many other prices these days, Pumpkin can be lifesaving for pets. A pet insurance policy also makes your monthly budget easier because you'll have a fixed cost to count on.
---
How Much Does Pumpkin Pet Insurance Cost?
Pumpkin's monthly premiums vary based on the age and breed of your pet, as well as where you live. Cats are generally cheaper to insure than dogs. Pumpkin doesn't have an upper age limit on enrollment and doesn't reduce coverage for older pets either.
This chart shows estimated monthly prices for a medium-sized, 5-year-old male mixed breed dog and a 4-year-old male mixed breed cat in three regions of the country. The quotes are based on a $500 annual deductible and $10,000 annual coverage limit plan for the dog and $7,000 for the cat.
| | | | |
| --- | --- | --- | --- |
| Type of Pet | East Coast | Midwest | West Coast |
| Dog | $71.02/month | $63.34/month | $70.92/month |
| Cat | $29.05/month | $26.46/month | $28.44/month |
*Quotes are taken from the Forbes Advisor Pet Insurance Comparison website*
---
Additional Costs to Anticipate
Pumpkin's basic comprehensive plan is an accident-and-illness policy. The company also offers an optional preventative wellness plan, which reimburses pet owners for wellness care like vaccines that don't fall under the traditional policy.
If you add the wellness plan, you'll be paying an additional monthly cost. Prices for Pumpkin's Preventative Wellness add-on range from $11–$20 per month for our 4 and 5-year-old pets.
The wellness plans may not reimburse you for all the annual care your pet needs. Whatever isn't covered by the plan will be paid out of pocket, which is another additional cost to consider. However, there's no deductible to meet for the Preventative Essentials plan.
---
What Else Can Impact Monthly Costs?
Pumpkin offers three deductible options for dogs and cats: $500, $250, and $100. Dog owners can choose between three annual coverage limits: $10,000, $20,000, and unlimited. Cat parents also have three annual coverage options: $7,000, $15,000, and unlimited.
The monthly cost of your Pumpkin Pet Insurance premium will be lower or higher based on which options you choose. The higher the deductible and the lower the annual limit, the cheaper the monthly policy. Pumpkin reimburses all policies at a flat 90% rate, and that won't alter your monthly payment as it does for some companies.
Pumpkin offers a 10% multi-pet discount, which can also decrease your monthly cost.
---
Top Rated Pet Insurance Companies
---
What Does Pumpkin Pet Insurance Cover?
For a specific breakdown of precisely what Pumpkin covers and excludes, check their website for a sample policy from your state.
Most of the accidents and illnesses that may befall your pet will be covered by a Pumpkin Pet Insurance policy.
Some specific conditions and procedures that it covers include:
Hospital stays
Medications
Broken bones
Cancer care
Alternative treatments
Infections
Wounds
Every pet insurance policy differs slightly in what it covers, and Pumpkin has specific coverages that some others may not be including:
Sick visit exam fees
Behavioral treatment
Inherited conditions
"Preventable" conditions
Once you enroll in coverage, there's a 14-day waiting period for all accidents and illnesses, including knee and hip surgeries. Like all pet insurance providers, Pumpkin doesn't cover pre-existing conditions. Here are some other general coverage exclusions:
Elective procedures
Spay/Neuter surgery
Dental cleanings
Breeding costs
Refer to the sample policy from your state for the complete list of exclusions.
---
Does Pumpkin Pay My Vet Directly?
 Unlike medical insurance, pet providers function on a reimbursement model. You'll pay your pet's bill when you leave the vet, submit a claim to Pumpkin, and they'll reimburse you (quickly) for 90% of covered costs once your annual deductible is met.
Pumpkin provides the option to pay your vet directly for the bulk of your bill. However, since claims can take a few days to process, your vet will also have to agree to wait for the payment. Many vets, especially emergency hospitals, frequently encounter clients who promise to pay their bills and never follow through, and there's no guarantee they'll allow you to set up this type of payment.
If you have questions about the process, Pumpkin customer service is available via phone or email. However, phone availability is limited to weekdays between 8 am–8 pm, which could be problematic if you're dealing with a midnight emergency.
Find The Best Insurance Companies in 2023
Conclusion
Pumpkin Pet Insurance has a lot of positive things to offer the marketplace. They aim to make the claims process simple and provide generous coverage for the money. When comparing pet insurance policies, consider the monthly cost and what you're getting for your money. Regardless of the pet insurance provider you select, enroll your pet as young or as soon as possible to minimize the chances of pre-existing conditions.
---