WholeHearted Dog Food Review 2023: Recalls, Pros & Cons

Our Final Verdict
We give WholeHearted Dog Food a rating of 4.0 out of 5 stars.
Introduction
WholeHearted dog food is an exclusive private label from Petco. A leading pet specialty retailer, Petco prides itself on providing pet supplies, service, advice, and experiences for healthier pets.
Petco launched WholeHearted dog food in 2016 to offer its customers a wholesome, nutritious option at an affordable price. WholeHearted dog food uses only the finest ingredients to create a variety of primarily grain-free selections for dogs of all breeds and every stage of life. It comes in both dry kibble and canned wet food.
While it may seem that our rating of 4.0 out of 5 stars is low for a dog food brand with such a lofty mission of providing high-quality, well-crafted recipes, a closer look at the choice of ingredients reveals a troubling health issue that's often the case with most grain-free dog foods.
In this review, we'll explore why certain ingredients in WholeHearted dog food may cause unwanted health concerns. We'll also give you the facts to decide if WholeHearted dog food is right for your dog.

At a Glance: The 5 Best WholeHearted Dog Food Recipes
Since WholeHearted dog food is an exclusive brand from Petco, buying this product directly from Petco gives you the best price. WholeHearted dog food can be purchased from Amazon through its marketplace, but the cost of the product may be doubled.
Image
Product
Details

Our Favorite

WholeHearted Adult Large-Breed

Real chicken as first ingredient
Probiotics for digestion
Contains glucosamine and chondroitin
Check Price

WholeHearted Grain Free All Life Stages

Real beef is first ingredient
No corn, wheat, soy or grains
Helpful for dogs with allergies
Check Price

WholeHearted All Breed Puppy

Real chicken is the first ingredient
Special-sized kibble for puppy jaws
Balanced and nutritious formula
Check Price

WholeHearted Adult Small-Breed

Real chicken as primary protein source
Contains DHA & probiotics
No corn, wheat, soy or grains
Check Price

WholeHearted Grain Free Senior

Grain Free
Canine probiotics
Wholesome grains and fiber with no corn or wheat
Check Price
WholeHearted Dog Food Reviewed
Is WholeHearted Dog Food the Right Choice for Your Dog?
To help you answer that question, we'll take a closer look at Petco, which produces WholeHearted dog food. We'll examine which dogs may benefit from its primarily grain-free recipes, as well as the ingredients in WholeHearted that some dogs should avoid.
Who Makes WholeHearted Dog Food and Where Is It Produced?
Petco, the creator and manufacturer of WholeHearted dog food, has been in business for more than 50 years. This company has more than 1,470 locations across the U.S., Mexico, and Puerto Rico. Its success seems to stem from its company vision of "Healthier Pets. Happier People. Better World."
In 2016, Petco announced the launching of its own dog food brand, WholeHearted. It established its mission to provide its customers with a product that's made with premium ingredients without the high price tag of its competitors.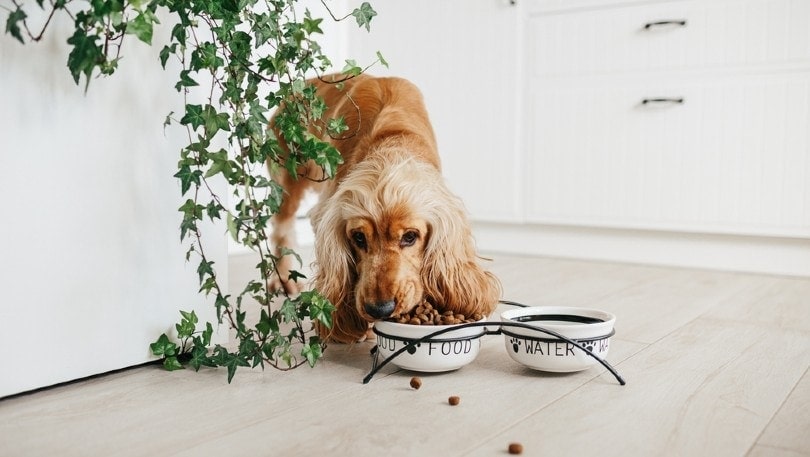 Which Types of Dogs Is WholeHearted Dog Food Best Suited For?
With over 50 selections of dry and wet dog food, WholeHearted has a viable option for all breed sizes and maturity levels. You can choose from formulas adapted for small breeds or large breeds, as well as puppy food and recipes geared for senior dogs. WholeHearted also offers specialized options for high protein, digestive health, skin and coat care, and weight control.
With a variety of flavors and meat sources from lamb, duck, beef, chicken, and salmon, there's a good chance that dogs who are picky eaters will find a recipe that they like.
Most of the selections are grain free, with no added corn or wheat. If your dog suffers from grain allergies with symptoms of skin irritation or intestinal distress, WholeHearted dog food is a solid choice.
Which Types of Dogs Might Do Better With a Different Brand?
WholeHearted derives its protein largely from plant sources. Dogs without allergies may do better with brands that rely on protein ingredients that provide your dog with the much-needed amino acid, taurine. These dog food brands have the correct selection of ingredients to help your dog absorb this essential nutrient. Victor Hi-Pro Plus Formula Dry dog food is ideal for active dogs, gains 88% of its protein from meat, supplies much-needed carbohydrates from sorghum, whole grain millet, and feeding oatmeal, and is similarly priced to WholeHearted.
Another alternative for wholesome, natural ingredients in an equivalent price range is American Natural Premium Original Recipe Dry. If your dog prefers canned food, you may want to consider Merrick Grain-Free Real Chicken Canned.

What Are the Primary Ingredients in WholeHearted Dog Food?
Wholehearted dog food chooses fresh, wholesome ingredients for every recipe. Most of the formulas list a meat source from lamb, duck, beef, chicken, or salmon. Wholehearted does not include low-quality meat by-products or fillers in any of its recipes. It does have meat meal, in which the moisture is removed from real, nutritious meat for an efficient and effective source of protein.
WholeHearted's few grain-inclusive recipes have whole grain rice, cracked pearl barley, and rice bran. Its grain-free formulas, which is most of its selections, contain peas, chickpeas, lentils, pea flour, and sweet potatoes. The remaining ingredients are antioxidants, probiotics, minerals, vitamins, amino acids, and omega fatty acids, as well as glucosamine and chondroitin.
Why You May Want to Avoid Feeding Your Dog Peas, Potatoes, Lentils, and Legumes
WholeHearted's grain-free recipes list pea, potato, lentil, and legume food choices among the first several ingredients. While grain-free dog foods have become recently popular among dog owners, a new study and alert from the FDA may link these ingredients with a canine heart condition, dilated cardiomyopathy (DCM). While some dog breeds are more inclined to develop DCM, the alarm was sounded when there was a rise in incidents with dog breeds who wouldn't typically develop this heart issue.
At present, the FDA is investigating how the grain-free dog food trend has contributed to the increase in dogs suffering and possibly dying from DCM. The leading theory indicates a deficiency of the vitally necessary amino acid, taurine. Dogs can produce their own taurine, but only if they're on a balanced diet.
Grain-free dog food sources much of its protein from plants, which do not supply taurine. Worse, it may be the case that potatoes, peas, lentils, and legumes block the absorption of taurine. Even if many of WholeHearted recipes do list taurine as an added ingredient, your dog may not be able to absorb this essential amino acid, rendering it useless.
A Quick Look at WholeHearted Dog Food
Wholesome, real ingredients
No meat byproducts or fillers
Affordably and competitively priced
Wide variety of selections and flavors
Suitable for dogs of all sizes and maturity
Options to address common health concerns
No history of recalls
Not widely available for purchase
Grain-free recipes may cause heart issue
---
Ingredients Analysis
Our favorite WholeHearted dog food recipe is the grain-inclusive selection, WholeHearted Adult Large-Breed Chicken & Brown Rice Recipe With Whole Grains Dry Dog Food. Here is a percentage breakdown of the ingredients based on information provided by the Petco website: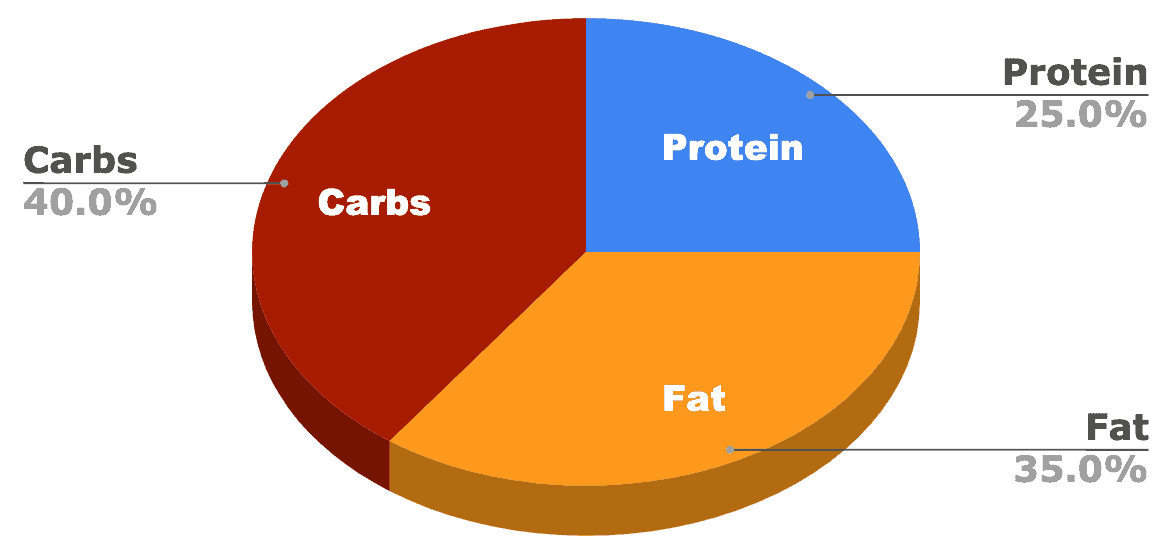 Crude Protein 24.0%
Crude Fat 13.0%
Crude Fiber 3.0%
Moisture 10.0%
Methionine0.4%
Zinc 180 mg/kg
Selenium 0.5 mg/kg
Vitamin A 15,000 IU/kg
Vitamin E 200 IU/kg
Taurine*0.12%
L-Carnitine*  100 mg/kg
Omega-6 Fatty Acids* 3.0%
Omega-3 Fatty Acids* 0.5%
Recall History
In Wholehearted dog food's brief history since the brand launched in August 2016, it has had no recalls.

Reviews of the 3 Best WholeHearted Dog Food Recipes
1.

WholeHearted Adult Large-Breed Chicken & Brown Rice Recipe With Whole Grains Dry Dog Food
If all the WholeHearted dog food selections featured such a well-balanced choice of ingredients as this recipe, our overall rating would have been much higher. Real chicken as the first ingredient supplies the necessary protein, while the brown rice supplies the grains, carbohydrates, and fiber that your dog needs.
Adapted to meet the needs of large breed dogs, this WholeHearted selection also comes in a small breed version with adaptations in kibble size and added minerals for bone health.
The large breed option provides your dog with glucosamine and chondroitin supplements for improved joint function, canine probiotics to maintain digestive health, omega-3 fatty acids to enhance your dog's skin and coat, and an antioxidant formula with vitamins E and A, selenium, and zinc to strengthen immunity.
Keep in mind that if your dog is experiencing episodes of diarrhea, the brown rice may be too difficult for your dog to digest.
Well-balanced nutrition
Real chicken as first ingredient
Brown rice for fiber and carbohydrates
Adapted for large breed dogs
Contains glucosamine and chondroitin for joints
Probiotics for digestion
Omega fatty acids and antioxidants
Also available for small breeds
Not suitable for dogs experiencing diarrhea
---
2.

WholeHearted Grain Free All Life Stages Beef & Pea Formula Dry Dog Food
This grain-free selection is suitable for nearly any size dog and throughout all stages of life. With real beef as the first ingredient, many dogs like the taste.
This versatile recipe consists of many beneficial ingredients. It has canine probiotic strains that help maintain better digestion, omega-3 and omega-6 fatty acids for healthier skin and a more vibrant coat, and an antioxidant formula with added vitamins and minerals for greater immunity.
This recipe does not contain corn, wheat, soy, or grains, making it ideal for dogs suffering from skin allergies and gastrointestinal difficulties. Be aware that a recent FDA alert warns that grain-free dog food has been linked to the development of the heart condition, dilated cardiomyopathy (DCM).
Suitable for all sizes and maturity levels
Real beef is first ingredient
Most dogs prefer the taste
Contains probiotics for digestion
Omega fatty acids, antioxidants, vitamins, and minerals
No corn, wheat, soy, or grains
Helpful for dogs with allergies
Grain-free food linked to heart disease in dogs
---
3.

WholeHearted All Breed Chicken and Brown Rice Recipe Dry Puppy Food
This dry puppy food is a well-balanced meal that's suitable for all breeds of puppies. Although WholeHearted does not offer a grain-inclusive formula specialized for large breed and small breed size puppies, which would be advantageous, this puppy food has most of the nutrients that your growing puppy needs.
WholeHearted does have a grain-free puppy food option. However, unless your puppy suffers from grain-related allergic reactions, this chicken and brown rice recipe is our preferred choice for your puppy. It doesn't contain ingredients that may contribute to heart disease.
This puppy food has kibble that's adapted in size and texture for your puppy's jaws and teeth. It incorporates real chicken as its primary protein source, DHA for improved cognitive development, probiotics to ease digestion, and omega-3 fatty acids for skin and coat health.
Suitable for all breeds of puppy
Balanced and nutritious formula
Kibble size and texture adapted for puppies
Real chicken as primary protein source
Contains DHA, probiotics, and omega-3 fatty acids
Does not specify breed size
---
What Other Users Are Saying About WholeHearted Dog Food
Dog Food Advisor: "However, it's unfortunate the company chose to include so much plant-based protein in its recipe. Otherwise, we would have been compelled to award this product a higher rating."
Petco Customer: [WholeHearted All Breed Chicken and Brown Rice Recipe Dry Puppy Food] "I know the brand has a very good reputation with leaving out fillers and including only necessarily nutrients. We have multiple types of this brand and our Shiba puppy loves them. Our vet recommended our puppy gets some grains to avoid health problems, which is why we bought this. It does not disappoint! Great value."
Petco Customer: [WholeHearted Grain Free All Life Stages Beef & Pea Formula Dry Dog Food] "My shepherd was having constant digestive problems. Once we switched him to the beef and peas, it stopped. His coat is shiny and he has energy and seems so happy. I just wish that this had some grains in it after reading about the FDA investigation regarding grain free and heart disease."

Conclusion
WholeHearted dog food offers your dog high-quality, nutritious ingredients at an affordable, competitive price. It's produced and manufactured exclusively by Petco, which limits where you can purchase it.
We rated this brand 4 out of 5 stars. WholeHearted loses points for its focus on grain-free selections that contain ingredients that may lead to heart disease. However, we did find a few selections that incorporated brown rice and no peas, potatoes, lentils, or legumes. These grain-inclusive recipes have excellent quality and provide your dog with well-balanced nutrition.
See also: Nutra-Nuggets Dog Food Review: Recalls, Pros & Cons