100+ Wonderful Names for Anatolian Shepherd Dogs: Ideas for Guard Dogs

If there's a dog breed that really describes loyalty, it's the Anatolian Shepherd dog breed. Initially meant for guarding livestock, these dogs are very loyal to their masters, making them great pets.
They also have independent personalities, making them a unique breed. It's quite rare to find a dog that is comfortable doing things by itself.
So, do you have an Anatolian pup, and you are wondering what to name it? We've put together over 100 unique names – for Females, Males, Anatolian and also Turkish, that mirror its one-of-a-kind personality.

Amazing Name Ideas for Female Anatolian Shepherd Dogs
Alexa. This name means "protector of mankind" in Greek. Since Anatolian dogs are naturally meant to be protectors, this is an excellent name that describes your pup's personality. And it's also adorable!
Kelsey. Means "brave" in Irish, a perfect description of one of the Anatolian dog's personalities.
Rosa. This name means "noted protector" in German, an excellent name that describes the Anatolian dog's initial role, being a protector.
Kiral. Means "supreme leader" in Irish.
Alda. This name means "wise" in German.
Carla. Means "one who possesses strength" in Portuguese.
Melike. This name means "the female sovereign ruler" in Turkish.
Valentia means "strong" in Italian.
Ece. This name means "queen" in Turkish.
Minne. Means "resolute protector" in German. You could also add a cute little twist to it by naming your pup Minnie instead of Minne.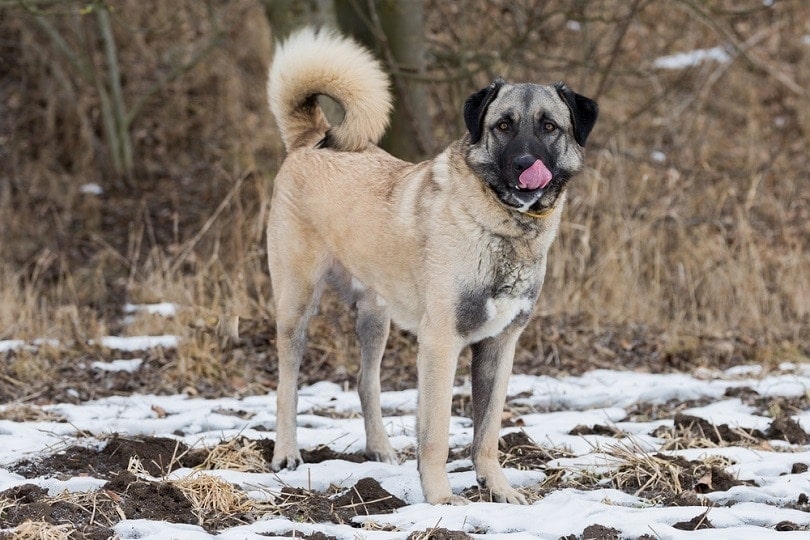 Great Name Ideas for Male Anatolian Shepherd Dogs
Wyatt. Means "little warrior" in French.
Hero. What better name to give a dog that is naturally courageous and protective? The good thing about this name is that it's unisex, so you can also name a female Anatolian pup Hero.
Zeki. This is a Turkish name that means "one who is intelligent."
Asker. means "soldier" in Turkish.
Cetin. It's a Turkish name that means "strong, tough, and hard."
Aslan. Means "lion" in Turkish.
Azma. A Turkish name that means "powerful" in Turkish.
Tamraz. Means "strong dog" in Turkish.
Andro. Means "warrior" in Croatia.
Emmad. Means "leader" in Turkish.

Anatolian Dog Name Inspirations
Similar to baby names, many dog owners derive their pups' names from things they are into as individuals, such as history, books, religion, movies, and art. Below are some Anatolian name inspirations based on what you may be into.
Religion Inspired Names for Anatolian Shepherd Dogs
If you are a religious person, it's a great idea to give your furry companion a name you like in your religion. Here are some great choices:
Aaron
Abel
Caleb
Bishr
Aabid
David
Cyrus
Faith
Jacob
Moses
Shiba
Yusuf
Asa
Aadil
Grace
Micah
History Inspired Names for Anatolian Shepherd Dogs
If you're into history, you could name your dog after famous people in history. Below are some great names for your Anatolian pup here.
Beethoven
Darwin
Einstein (You could also name your dog Albert Einstein.)
Lincoln
Jefferson
Newton (or Isaac Newton.)
Caesar
Victoria
Franklin
Florence
Helen
Windsor
Nightingale
Napoleon
Alexander
Abraham
Thomas

Movie Names for Anatolian Shepherd Dogs
Movie characters are also excellent name inspirations for dog owners who love movies. The following are some great ideas:
Annie
Thor
James (or James Bond.)
Matilda
Harry (Harry Potter.)
Elrond
Frodo
Chuck
Diana
Elsa
Apollo
Annah
Jasper
Willy(or Willy Wonka.)
Pluto
Rocky

Book Inspired Names for Anatolian Shepherd Dogs
If you're a book lover, you could name your dog after your favorite book character or even your favorite author. How about the following?
Winston
Gulliver
Isaac
Ann
Picasso
Romeo
Juliet
Terry
Irene
George
Smith
Voltaire
Portia
William
Blake

Art and Music Names for Anatolian Shepherd Dogs
You can name your dog after your favorite artist, painter, or even musician. Some great names include:
Picasso
Mozart
Canvas
Graffiti
Elton
Michael
John
Jackson
Elvin
Presley
Prince
Mona
Lisa
Fresco
Michaelangelo

Turkish Names for Anatolian Shepherd Dogs
Since the Anatolian dog breed hails from Turkey, you can also give your pet a Turkish name to pay homage to its Turkish heritage. Consider the following:
Belma
Abbas
Ferkan
Demir
Sadik
Kurt
Acar
Bolat
Boga
Leyla
Verda
Kopek
Ahla
Altay
Derya
Veli

Final Thoughts
When thinking about a name to give your dog, keep a couple of factors in mind. For starters, keep the name simple. Anything hard to pronounce is not ideal.
Another important factor to consider is the meaning of the name. Don't just pick a name because it's cute. Take time and research the meaning of the name. It would be a shame to find out that the meaning of your dog's name isn't what you imagined it would be.
It's also recommended to involve your family members, especially kids, in the process of choosing a name for your pup. Let everyone suggest a name and pick one you all agree on. That way, each individual will feel connected to the dog, increasing the bond between your family and your pet.
---
Featured Image Credit: SusImage, Shutterstock