100+ Medieval Dog Names: Ideas for Noble & Knight Dogs

True lovers of the renaissance and medieval times have a passion for history, culture, music, and timeless art. These periods are highly recognizable – I mean the stylings, clothes, armor, hair doo's- all incredibly iconic. Depending on the era, you might find yourself enthralled by the sophistication and poise of the royals, ideas of a knight in shining armor, or the barbaric charm of the bravest of warriors. You might even be tempted to eat a giant turkey leg while watching two knights battle to the bitter end. (If you haven't done this yet, we highly recommend that you do!) This interesting historic era has maintained an incredible following even to this day. Many of them still actively participate in staged medieval battles and get dressed up for renaissance fairs. You could also consider this theme for your next family or pet photo!
If you are just as big of a fan as we are when it comes to this classic era, It's no wonder you have found yourself searching for a dog name that honors it! Medieval themed dog names are a great way to pay homage to one of the coolest periods in time and offer some rare ideas that will make your canine stand out among their typically named doggo friends. 
Below you will find names suitable for male and female pups, ideas based on the names of medieval beasts and monsters, smooth and cool medieval suggestions, and of course, the names of any notable pooches from this era. 
Now – let's get to this incredible list of dog names!

Female Medieval Dog Names
Beauty 

Darling

Jewel  

Monarch

Merry 

Dutchess

Madam 

Tulip  

Isabella 

Dancer

Affinity 

Templar 

Inca 

Queen 

Fancy

Attlia 

Violet 

Lady 

Mopsey 

Countess

Nancy 

Lovely 

Damsel 

Bonny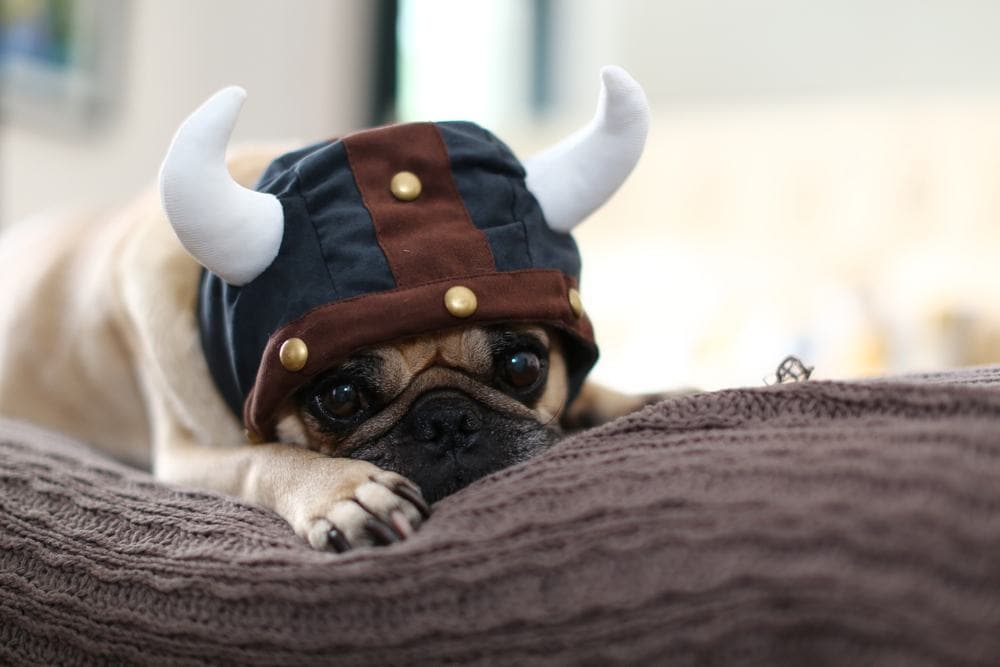 Male Medieval Dog Names 
Banger 

Dido 

Prince 

Juggler 

Mulkin 

Ruler

Armet 

Cavall 

Jester 

Joust 

Baron 

Pike 

Thisbe 

Helm 

Midas

Dante 

Trojen 

Lionheart 

Plunder 

Boman 

Fidler 

Lancelot 

Ranger 

Knight

King 

Jocky 

Lively 

Royal 
Medieval Beast Dog Names 
A major aspect of this period was the belief in grand beasts. If you are familiar with this era you might even know the stories surrounding these interesting characters. If you are searching for an animalistic idea, choose a medieval beast dog name, a medieval monster dog name, or a mythological medieval dog name. Here are a few of our favorties!
Ogre 

Monk 

Griffin 

Dipsa

Basilisk

Pard

Elf 

Cco 

Rompo 

Gorgade 

Panther 

Manticore 

Dragon 

Yale 

Centaur 

Nuli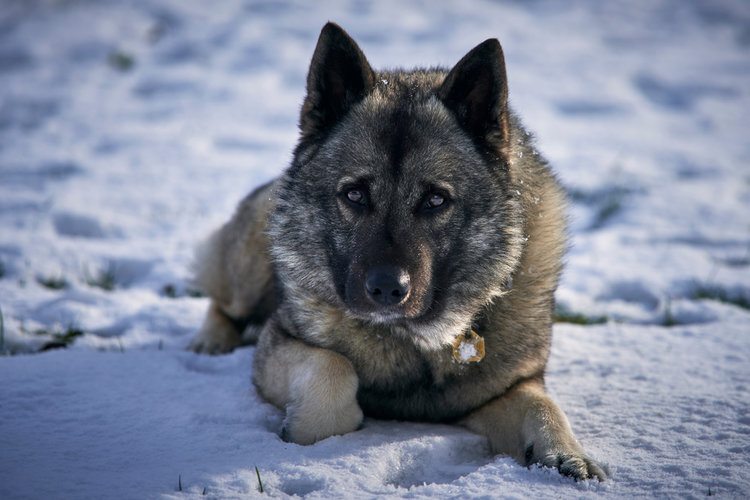 Cool Medieval Dog Names 
This era is evidently dripping with fascinating concepts – a chic sense of style, a brash body of armor, a sassy way of speaking. Each idea could propose an interesting opportunity to find a cool medieval dog name. We have listed the ones we thought to be the most spiffy. 
Venus 

Turgk 

Jakke 

Clenche 

Fortuna 

Furst 

Holdfast 

Ringwood 

Amiable 

Nosewise 

Gyb 

Vulcan 
Famous Medieval Dogs 
If there are any notable pups to mention who lived during this period – you better believe we have them listed here. We've included the most popular breeds from this era – which also double as great name ideas. Almost always known for being superior guard dogs or hunters, these names are perfect for the bravest dogs!
Failinis

Talbot (Breed)

Petitcreiu

Turnspit (Breed) 

Alaunt (Breed)

Bohemian (Breed)
Bonus: Medieval Character Names for Dogs
Some of the most popular television shows over the last decade are set in the middle ages. Naming your pup after one of the characters from Games of Thrones, Vikings, The Tudors, and The Last Kingdom to name a few – is fun, current, and just plain cool.  Feel free to choose your own favorite character, even if they haven't made our list. 
Bjorn (Vikings)

Lancelot (Game of Thrones)

Drogo (Game of Thrones)

Lannister (Game of Thrones)

Cnut (The Last Kingdom)

Floki (Vikings) 

Ubbe (Vikings)

Brida (The Last Kingdom)

Robin Hood (Robin Hood)

Arya (Game of Thrones)

Tudor (The Tudors)

Skade (The Last Kingdom)

Ragnar (Vikings)

Snow (Game of Thrones)

Ivar (Vikings)

Boelyn (The Tudors)

Wihtgar (The Last Kingdom)

Targaryen (Game of Thrones)

Stark (Game of Thrones)

Finding the Right Medieval Name for Your Dog
There you have it!  Few suggestions any lover of medieval times can appreciate. You can bet your loyal pooch will be just as thrilled to have such an exquisite and unique name. Surely, any of these ideas will get them a few more pets at the dog park. 
If you are looking for additional ideas before choosing just one, we've linked a couple of dog name posts for you to consider.
---
Feature Image Credit: WildStrawberry, Shutterstock