12 Incredible Pet Spending Statistics & Facts (2023 Update)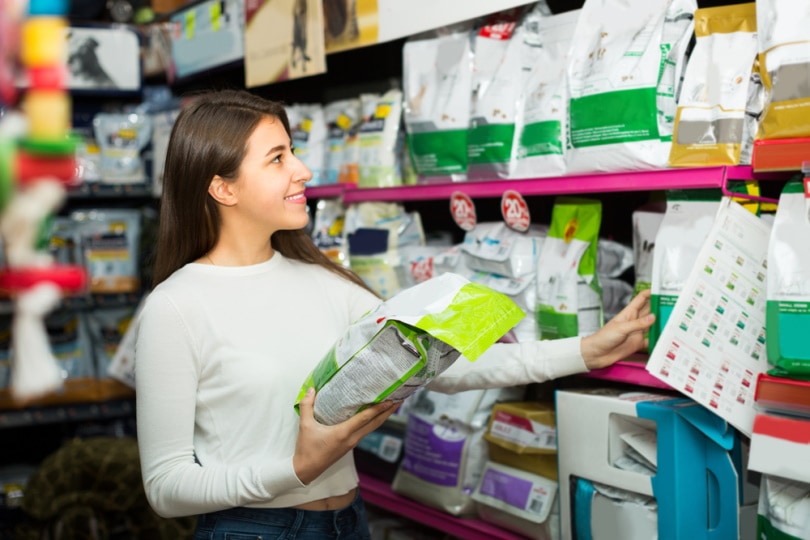 Note: This article's statistics come from third-party sources and do not represent the opinions of this website.
Pets have been a staple in our lives for ages. They are members of the family, confidants when we need them, and sidekicks for our adventures. Thanks to their ability to be whatever we need, it isn't surprising that our society spends tons of money to keep them happy, healthy, and pampered. If you're lucky enough to work in or potentially own a business that caters to pets, the rise in pet spending is great news for you.
Let's take a look at a few pet spending facts and statistics that you'll find incredible. Seeing these amazing facts helps us see the rise of pets in our hearts while they cement their place as a powerhouse in the business world.
Click Below to Jump Ahead:
The 12 Pet Spending Statistics
Overall Pet Spending Statistics & Facts
The pet industry covers a wide range of services and products that are intended to keep pets happy and healthy. Pet food, health, grooming, and supplies are only a few of the areas where pet owners spend money. Our first statistics, however, will take a look at the overall spending in the pet market to show just how much the industry is building.
1.

Globally, the pet industry is worth $261 billion.
(Global Industry Analysts)
There's no surprise that during the worst of the COVID-19 pandemic, people wanted companionship. This is where pets came in. An already flourishing pet industry saw a huge increase in pet spending during this time. Pet adoption fees, groomings, medical care, food, and even toys for pets helped boost these numbers. This trend doesn't seem to be slowing down either. It is projected that the pet industry will reach a whopping $350 billion by 2027.
---
2.

In 2021, $123.6 billion was spent on pets in the United States alone.
(APPA)
According to the American Pet Products Association, or APPA, in 2021, American pet owners spent $123.6 billion on pets. Pet food is where the majority of the spending went with supplies and veterinarian services coming in third.
---
3.

Pet food sales in the United States increased by 18% in 2020.
(Pet Food Industry)
In 2020, the USA's pet food industry saw its profits increase by 18% thanks in part to the increase in spending thanks to COVID-19. This increase of $5.65 billion left the industry making $36.84 billion in that year alone.
---
4.

The pet-sitting market is expected to grow at an annual rate of 8.7% from 2020 – 2027.
(Grand View Research)
With so many animals being brought into homes during the COVID-19 pandemic and people now on their way back to the workplace, the pet-sitting market is expected to see a lot of growth. Projections are expecting an annual rate increase of 8.7% each year between 2020 – 2027.
Leading Trends in Pet Food
Pets need proper nutrition to not only grow healthy but also to maintain a balanced lifestyle. However, kibble and canned food aren't the only way to provide pets with sustenance. Here, we'll take a look at a few trends in the pet food market to show why this area has seen the most growth over the years and is only expected to continue rising. 
5.

42% of cat and dog parents prefer to spend more money on premium pet foods.
(Pet Food Processing)
Most pet parents want their dog and cat to have the best foods out there. This is evident by Pet Food Processing's statistic of 42% of dog and cat owners going above and beyond to provide their pets with premium pet foods. In most cases, this premium food costs more, showing that cost isn't the primary concern for some owners.
---
6.

Globally, the natural pet food market is valued at $22.8 billion.
(Business Wire)
Natural foods, those without pesticides, chemicals, antibiotics, and artificial additives, are a popular choice for many pet owners. With more owners not minding the higher costs for these foods, it isn't surprising that the global natural pet food market is valued at more than $22 billion.
---
7.

Sales of raw dog food have increased by 147% in the past 5 years.
(Exploding Topics)
The raw food diet has been the topic of a lot of discussion inside the pet market. Considered a premium pet food choice, an increase of 147% in sales has taken place in the past 5 years and is showing pet parents' dedication to giving their pets the best foods possible.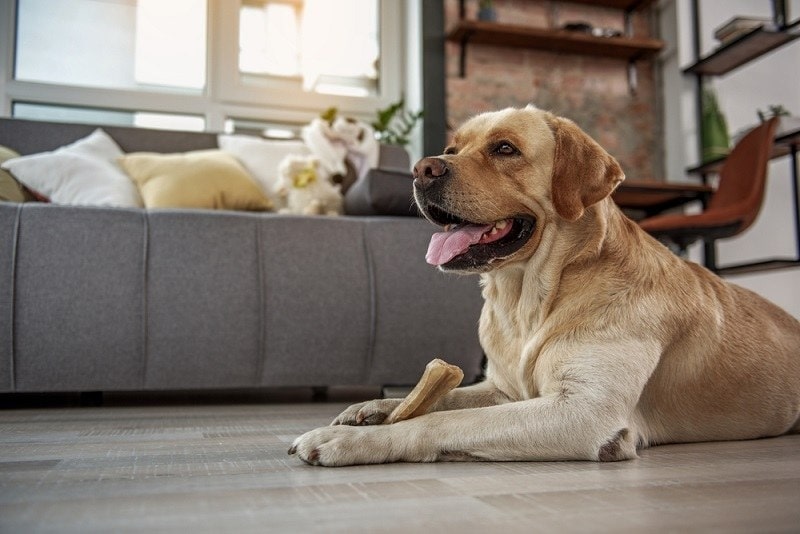 ---
8.

According to Pet Food Processing, 40% of pet owners prefer buying food and treats for their pets online.
(Pet Food Processing)
Online shopping has been on the rise for years. The COVID-19 pandemic only increased this growth. Pet owners are also preferring to purchase online for their animals. 40% of pet owners are now buying food and treats from online sources like Chewy.
Leading Spending Trends in Health, Wellness & Grooming Needs
There is more to providing pets with a good life than the best dog food on the market. Veterinarian care has always been at the top of the list of things pet owners spend money on to keep their pets healthy. Over the years, however, that list has grown. Wellness, holistic products, and even grooming equipment or appointments have become major areas where money is spent.
9.

From 2019 to 2020, the sale of pet supplements grew by 116%.
(Kerry)
More and more pet owners are realizing the importance of pet supplements to promote better health in their pets. With this new understanding, the pet supplement market grew a whopping 116% from 2019 to 2020 and is expected to grow even more.
---
10.

The pet grooming products sector could earn $14.5 billion in revenue by 2025.
(Grand View Research)
Pets need baths, their nails clipped, and even clean ears. With more pets finding their way into homes, the pet grooming industry is reaping the benefits. By 2025, it is projected that pet grooming products could earn up to $14.5 billion in revenue.
---
11.

Pet insurance coverage spending rose by 27.5% in 2020.
(Today's Veterinarian Business)
Pets often suffer from injuries or illnesses that are not expected. For this reason, and the costs associated, 17% of cat owners and 83% of dog owners have purchased a pet insurance policy. In 2020, pet owners spent nearly $2 billion on insurance coverage which is a 27.5% increase from the year before.
---
12.

The pet accessories industry is expected to see a $9.2 billion growth from 2022 through 2025.
(Technavio)
A wide array of products aimed at pets and their owners can be labeled as pet accessories. This, and people's want of items that show their status as a pet parent is the reason the pet accessory industry is expected to grow by more than $9 billion over the next few years.
Frequently Asked Questions About Pet Spending
Is working in the pet industry profitable?
Yes. With so many ways to earn money working with pets, those who choose to enter this industry stand to make a great living. Veterinarians, vet techs, groomers, and dog walkers are only a few avenues a person can consider if they want a job in this field.
How many homes in America have pets?
A survey conducted in 2019-2020 shows that at least 85 million families, or 67% of US families, have at least one pet in the home. This information helps show why pet spending is on the rise and is expected to continue for years to come. (Insurance Information Institute)
Who owns the most pets, and spends the most money on them, in the US?
Millennials come in on top when it comes to the generation that owns the most pets, and of course, who spends the most money in the pet industry. 32% of pet ownerships fall to this group with Baby Boomers coming in with 27% and Gen X at 24%. (APPA)
Conclusion
As you can see, the money we spend on our pets shows no sign of slowing down. With so many singles looking for company and families hoping to make their families feel more complete, pets are here to stay and so are their needs. It's clear that for pet owners and those in the pet industry reaping the benefits, that food, treats, health care, and wellness are the areas most on the rise when it comes to pet spending. Within a few years, the pet market will be more of a powerhouse than ever.
---
Featured Image Credit: BearFotos, Shutterstock