6 Best Citronella Bark Collars in 2023 – Reviews & Top Picks

A positive movement in the animal world is gentler handling of our pets. This is no further evidenced than by the citronella bark collar.
For a long time, people have been a little uncertain about bark collars, as causing physical pain to your loved one seems to be an extreme measure of training. The citronella bark collar gets rid of that concept altogether.
Even better, certain citronella collars double as training collars in that they can make a similar noise as the "clicker" devices used to train dogs.
There are quite a few of these collars out there, and like you, we want the best for your dog, so we put together a list of reviews of the best citronella bark collars. On to the reviews!

A Quick Comparison of Our Favorites in 2023
Rating
Image
Product
Details

Best Overall

Zeonetak Dog Bark Collar

330-foot range
Easy-to-use remote
Two modes: automatic and remote
Check Price

Best Value

TSWTECH Citronella Bark Collar

Battery charge lasts a week
32 spray canister
Comes with goodies!
Check Price

Premium Choice

PetSafe Citronella Bark Collar

Great for prevention and training
Protection plan gives you full access to PetSafe CS staff
80 yards of use
Check Price

Downtown Pet Supply Citronella Collar

Six-month warranty
Comes with refills
Check Price

Jing Cheng Dog Bark Collar

Great customer service staff
Made with a rechargeable lithium ion battery
Check Price
The 6 Best Citronella Bark Collars Reviewed:
1.

Zeonetak Dog Bark Collar – Best Overall
The collar uses an effective and safe burst of citronella to get you dog to stop barking. How long a tank of citronella lasts depends on the frequency of your dogs barking and how much you release, but even the yappiest barkers won't be able to empty this tank too quickly! This collar is also easy to use. One of the modes is automatic and the other is remote. With the remote, you decide how much citronella to release and for how long. On top of that, you can be in range of your dog for up to 330 feet! The battery is lithium-ion, so you won't have to worry about replacing it.
The collar was made to be waterproof, so it can be worn in all weather, but it is not recommended to let your dog swim with it on. The smart use of LED2 lights will let you know when your collar is low on either battery or citronella. This collar comes with its own USB adapter and training kit so you can get your pup on the right track. This product comes with a 30-day money-back guarantee and a 90-day warranty.
The only real issue with this collar is that it sometimes gets clogged with the pup's hair and won't spray anymore.
330-foot range
Easy-to-use remote
Two modes: automatic and remote
Rechargeable lithium-ion battery
90-day warranty
Sometimes the collar gets clogged
---
2.

TSWTECH Citronella Bark Collar – Best Value
This automatic bark collar trains your dog so you don't have to. Sensing when your dog is going to bark, this collar will release an appropriate amount of citronella to get your dog to stop. This is done through an extra-sensitive microphone. You can adjust the volume sensitivity of this collar and the amount of citronella that is released. Made with a lithium-ion battery, the rechargeable battery can have your dog in training mode for a week straight. The citronella canister might not quite last as long, having about 32 sprays in it.
This product comes with more than just the collar; it also includes a charging cable (but not the charger), a collar in which to put the citronella dispenser, a user guide, and a poop bag dispenser with one roll in it.
If the citronella in this collar doesn't work, the loud noise probably will. When it releases the citronella, it does so with a loud pop. Still, we regard this product as the best citronella bark collar for the money.
Battery charge lasts a week
32 spray canister
Comes with goodies!
---
3.

PetSafe Citronella Bark Collar – Premium Choice
This collar from PetSafe is advertised as more than a bark collar, and indeed it is. While this is a great collar for getting your dog to stop barking, it also works well as a training collar. This collar has two modes. One uses the citronella, and the other is more like a clicker that is used for teaching your dog commands, such as sit or down.
This collar has an 80-yard range, and works in small spaces outside but is especially effective indoors. It runs off of two 6V batteries and is made to be waterproof, so you won't have to put a halt to your training activities if the weather outside is less than pleasant. The waterproof is only good up to 5 feet of submersion.
This collar is universally loved but isn't without its flaws. Durability is a bit of a concern, as there are reports of this collar breaking down after about half a year of use. One might hope that six months is all you need for training, but for what this product costs, the potential for breakdowns could be a bit of a deterrent. You can at least buy a protection plan for this product, which will give you full access to the PetSafe customer service staff.
Great for prevention and training
80 yards of use
Protection plan gives you full access to PetSafe CS staff
Waterproof up to 5 feet
---
4.

Downtown Pet Supply Citronella Collar
This product has a cute logo, but the device itself is a bit bulky and bigger than the others on this list and the spray canister only holds 15 sprays. Fortunately, a purchase of the collar comes with refills!
There is a microphone on the inside of the device that is designed to hear your dog barking. Once it detects that your dog has barked, it sprays a mist of citronella at your pup's lower jaw. Advertised as more humane than shocks or beeps, this will get your dog to stop barking effectively.
This product has a happy trigger finger, and some users complain that even when their dog is not barking, they still get sprayed. This could be avoided if the collar could be adjusted for sensitivity, but it cannot.
If this becomes too much of an issue for you, there is a 60-day manufacturer's warranty. The customer service team may a bit difficult to contact, though, and once you do, they are less than thrilled to hear from you.
Six-month warranty
Comes with refills
Too sensitive
Not adjustable
Bulky
Poor customer service
Do you have an hyperactive dog? Check out: Treats to calm your dog
---
5.

Jing Cheng Dog Bark Collar
Made to help your dog develop good habits as opposed to breaking bad ones, this collar is less bulky than our number-four option. Working much the same as the other collars on this list, this collar detects your dog's barking with a microphone on the backside of the device, and when your dog barks, a spritz of citronella is released. This particular collar is made with a rechargeable lithium ion battery, so you won't have to worry about changing the battery every week or so!
To be honest, this product doesn't do anything the above four don't. It is waterproof but only up to a point, and depending on your dog's ability to be bothered by citronella, it is effective enough. A highlight of this collar is the customer service staff, as they are wonderful. Unfortunately, you're going to need them.
If you are hoping for something durable, this is not it. Whether due to technical issues or the whole thing just breaking down, you'll be lucky if you get a week out of this collar. Because of that, we can't really put it higher than number five.
Great customer service staff
Other collar related articles:
---
6.

WWVVPET Spray Dog Collar
The last entrant on our list looks promising, as it is a bit different than the other collars on this list. For instance, you can adjust the volume sensitivity on this device, making sure that your pup won't be sprayed unnecessarily. It has a higher waterproof rating as well, though it still isn't recommended for swimming.
Right out of the box, it works amazingly well. But once the lithium ion battery goes out, it no longer holds a charge. This product works for roughly three days and then no longer works. Considering this is more expensive than our number-five item, we had to put it at number six.
Stops working almost immediately

Buyers Guide: How to Choose the Best Citronella Bark Collars
When it comes to bark collars, there are a few things to consider while purchasing.
How long does it last?
This can be asked on two fronts. The first one is battery life. Some of these collars are made with lithium-ion batteries, can last up to a week, and then need to be recharged. Others use replaceable batteries and have varying battery life. It seems that the collars with replaceable batteries have a longer life overall, but the collars utilizing the lithium-ion are more convenient.
The next thing to consider is the citronella canister. The number of sprays can vary from 15 to 40. Obviously, if your dog is a more active barker, you might want something with a bit more capacity. Also, certain collars come with refills. The citronella can get pricey, so this is something to take into consideration.
How far are you?
If you get a collar that utilizes a remote, there are different lengths of operation. Depending on where you plan to train your pup, you will need to take this into account. Most of these collars have an auto feature, and it seems less common to be remote controlled.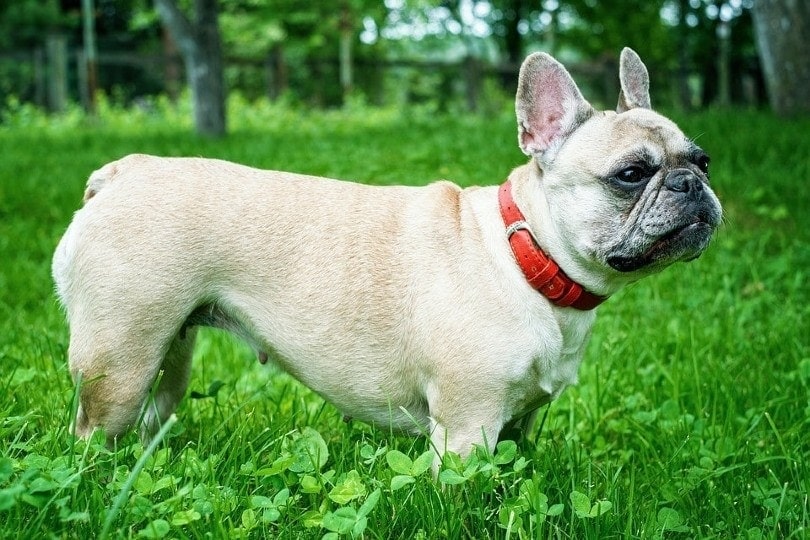 Sensitivity
There are varying degrees of sensitivity between all these collars. Some are adjustable, which is good because you don't want your dog to get punished for not doing anything wrong. This could lead to bad habits and an unhealthy fear/relationship with the bark collar. If your bark collar seems to be malfunctioning and spraying your dog when your dog isn't barking, you should discontinue use immediately.
Durability
These don't seem to be the most durable items out there, with so many ways for them to break. Perhaps you just want to get your dog to the point where they bark less, and then you won't need the collar anymore. If that is the case, then durability shouldn't be too much of an issue.
Before you decide that your bark collar is broken, however, check to make sure it isn't just clogged. All that cute fur can jam it up sometimes.
Warranty
If you are planning on using this item for a while, you will definitely want to look into warranties. As these aren't the most reliable products, it's good to know that your purchase can be backed up. This is also a good time to look into how well the customer service team responds.

Conclusion
We hope that we helped with training your furry friend in a much more humane way. There are a few downfalls to citronella bark collars, but it seems that the industry is getting better and better every year.
So, which one did you go with? It's hard not to get the collar from Zeonetak, which is why we made it our top pick! Of course, you should also not overlook the value of the collar from TSWTECH. Whatever you decide, we hope that these reviews served as a useful resource for your doggy shopping needs.
---
Featured Image credit: TSWTECH Pet