41 Best Gift Ideas for Cats in 2023 – Our Top Picks!
Gift-giving is always rewarding. Whether the season of giving is upon us, or you're just looking for the best gifts to get your cat (or a cat-loving friend or family member), we've got you covered. We've listed some of the best gift options that cover all categories and price ranges. We've divided the items into the following categories:
Knowing the kinds of products available on the market today is important, whether they are gadgets that add to your cat's basic needs or provide comfort or entertainment. Let's take a look at this good chunk of options we've rounded up.
A Glance at Our Favorites in 2023
Best Cat Beds
The Hepper Cat Nest makes for a wonderful gift to add to any cat's collection. This super comfortable cat bed is shaped to perfectly contour their body for maximum comfort and security. This is a very durable option that includes a thick Sherpa fleece with machine-washable microfiber trim. Its modern look complements any home and it can be placed just about anywhere your cat would feel comfortable.
You might have guessed, this product is our own, but we love it, and so we bring it up in the hope that you get to own one, too.
---
---
---
---
Best Cat Scratchers
---
---
---
---
---
Cat Playtime
12.

Hepper Fish Bone Toy
You might have guessed, this is our own product – but we love it so much we just have to share it, and hope you get to own one too!
---
---
---
---
---
Feeding Time
18.

Hepper NomNom – Spill Proof Elevated Cat Bowls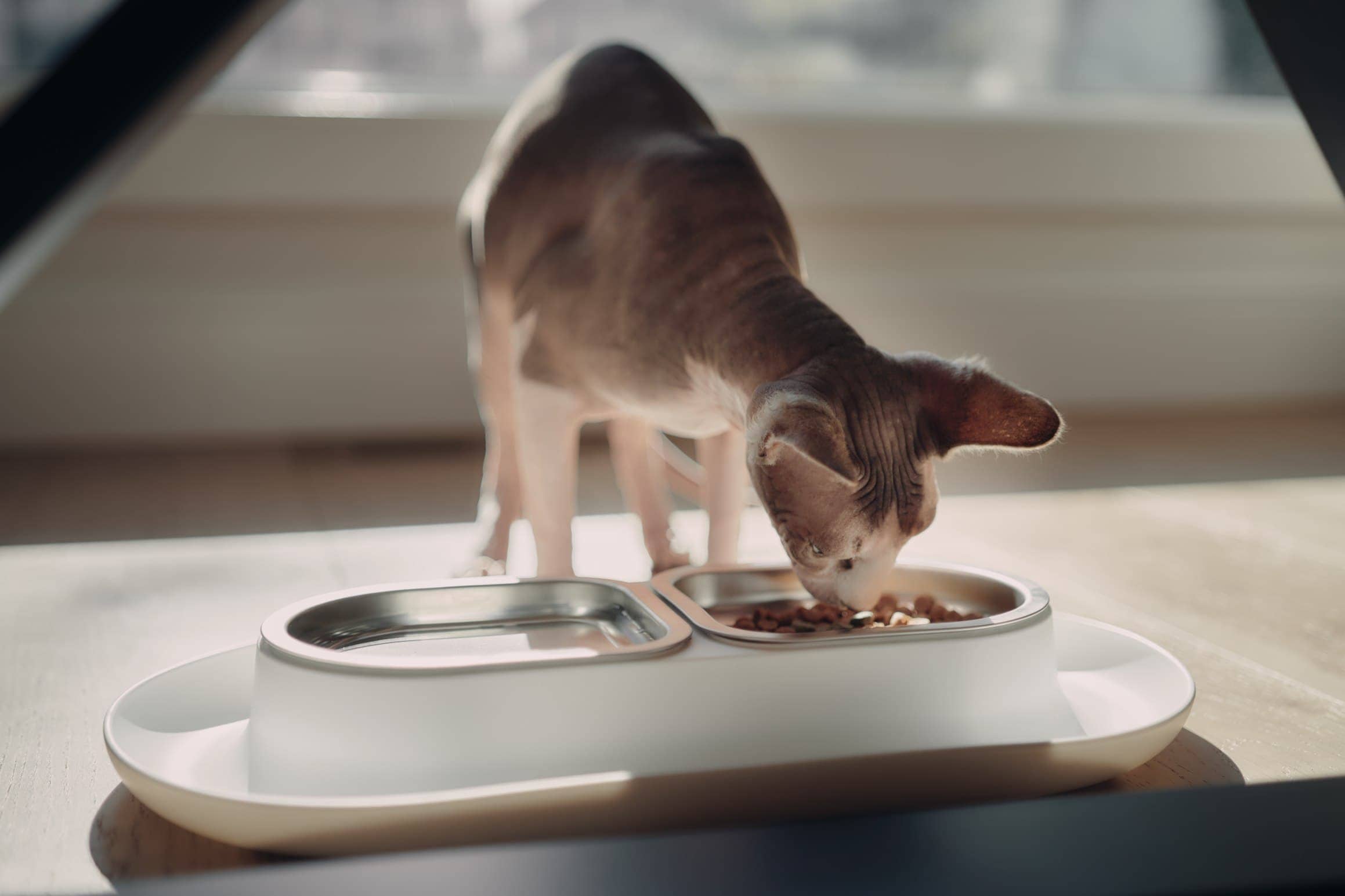 When looking for a great cat bowl combination, you can't go wrong with the Hepper NomNom Spill Proof Elevated Bowls—another one of our in-house products. The stainless-steel food and water bowls are removable, and every part of the product is dishwasher safe. Not only does it lessen spills, but this design is even made to prevent whisker fatigue.
---
---
---
---
Best Cat Grooming Tools
---
---
---
---
Best Cat Litter Boxes & Supplies
---
The Frisco Top Entry Litter Box helps keep litter inside the box with the top entry design. It offers cats their bathroom privacy and is made of BPA-free plastic. These boxes are convenient and easy to clean and maintain.
---
---
---
---
---
---
---
Best Cat Travel Bags
---
---
---
---
You may also like:
---
Featured Image Credit: InterStudio, Shutterstock