8 Best Online Pet Stores for Supplies & Accessories – 2023 Reviews & Top Picks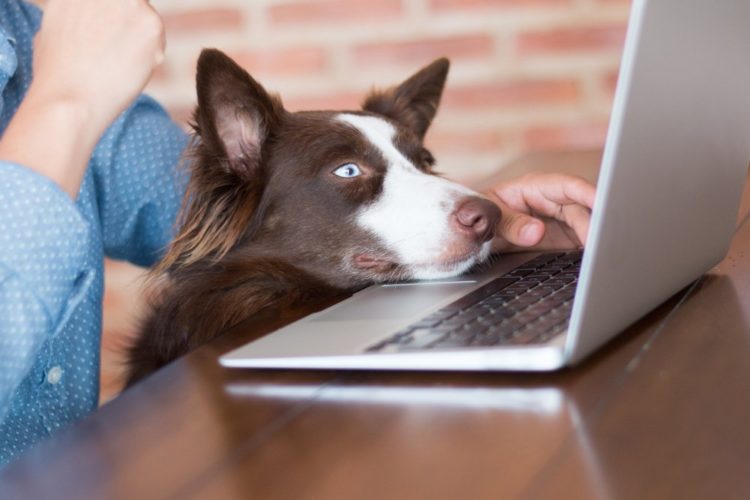 Online shopping has exploded in recent years. More and more people are doing the majority of their shopping online. Gone are the days of lugging 75-pound bags of dog food through the store, loading them in your car, and having to unload them again. But with so many options online, which stores are the best? How can you know what stores are reputable? Which ones have the best deals? Are there more options than just the best-known sites? This guide will answer those questions and more. Here are the best online pet stores for supplies, accessories, medications, and more.

A Quick Glance at Our Favorites in 2023
Rating
Image
Product
Details

Best Overall

Chewy

Focused on pet supplies solely
Over 2,000 brands
They have a pharmacy
Check Price

Best Value

Amazon

Absolutely massive catalog
Numerous options for every type of product
Fast shipping
Check Price

Best Pet Furniture

Wayfair

Extensive collection of pet furniture
Multiple brands to choose from
Easy shipping
Check Price

Best for Pet Medicine

1800PetMeds

One of the largest online pet pharmacies
Plenty of medications to choose from at fair prices
Rewards, sales and points available
Check Price

PetSmart

Plenty of products
Great tools to help you shop online or in person
Tons of sales and deals to shop
Check Price
The 8 Best Online Pet Stores for Supplies & Accessories
1.

 Chewy – Best Overall
Chewy is the best overall online pet store. It is a website that is entirely dedicated to pets and pet supplies. That means you don't have to wade through a bunch of other stuff to find what you are looking for. Chewy has everything you could ever want for your pets, including toys, treats, food, furniture, and even medicine. Chewy has its own pharmacy that can interface with your veterinarian, so you can quickly get the medicine you need for your pet at affordable prices. Chewy's website is easy to use, it is laid out in a straightforward manner, and it has plenty of subcategories to help you sort through their large catalog. Chewy also has a nationwide network of distribution centers that make shipping incredibly fast and easy. Some orders even show up the next day, which is a nice touch that puts them ahead of the competition.
One of the only minor downsides to Chewy is that for some types of products, they have limited options for manufacturers. For example, most of the cat towers on Chewy are made by two companies. Other than some lack of diversity in brands, Chewy has everything you could want from an online pet store.
Focused on pet supplies solely
Over 2,000 brands
They have a pharmacy
Fast shipping
Lack of brand diversity in some categories
---
2.

 Amazon – Best Selection
You can't have a list of online stores without mentioning Amazon. Amazon is one of the largest retailers in the world and is synonymous with online shopping. And for good reason. Amazon seemingly has everything you could ever want, and that includes your pets as well. Amazon has a huge selection of products that include everything from expensive dog beds to outdoor chicken coops. They have the essentials and the niche. Amazon also has numerous shipping options, various sales, and plenty of customer reviews that help you make a decision that is the best for you and your pet. You can also save on shipping and get unique discounts with Amazon Prime membership.
Amazon has so many products that sorting them can be difficult. It can also be hard to tell if a product is good or if it is a sponsored post. There are so many different options for specific categories that finding which one is a decent product can be a challenge. That is the downside of having such a massive catalog.
Absolutely massive catalog
Numerous options for every type of product
Fast shipping
Deals and savings available
So many options that finding the best product can be difficult
Hard to sort for specific pet related items
---
3.

 Wayfair – Best Pet Furniture
If you are looking for pet furniture, there are few better places to look than on Wayfair. Wayfair is known for human furniture, but they also have an extensive collection of animal and pet furniture. They have dog crates, chicken coops, dog beds, outdoor furniture, cat trees, and more. They even have cages for small animals like birds and ferrets. They have more options than some other online retailers, and they have a great shipping schedule. There are multiple brands and some great deals to be had. They also have plenty of options for both indoor and outdoor furniture, which is a plus. Wayfair is the best place to look for unique finds and furniture for your pets that you won't find anywhere else.
The only downside to using Wayfair is that they only do furniture. You won't find any dog food here. If you are looking for a one-stop shop, Wayfair is not it.
Extensive collection of pet furniture
Multiple brands to choose from
Easy shipping
Indoor and outdoor furniture available
Only specializes in furniture
No other pet supplies available
---
4.

 1800PetMeds – Best for Pet Medicine
If you are looking for an online pet pharmacy that can meet all of your needs, look no further than 1800PetMeds. They were the first big online pet pharmacy, and they continue to specialize in medications, prescriptions, and medicated foods. They have over 18 different categories of medications for your animals that treat everything from obesity to dental disease and even cancer. They also have daily deals and points on recurring purchases that help you save on the things that make your pet healthy. They also have plenty of food, so you can get your medications and your food in one spot.
However, 1800PetMeds doesn't have any toys, treats, or furniture. It does medication very well, but it does not focus on any other areas for your pet's needs. 1800PetMeds has also lost some of its ground to retailers like Chewy, who also now operate their own online pet pharmacies.
One of the largest online pet pharmacies
Plenty of medications to choose from at fair prices
Rewards, sales and points available
They also sell food
Not a one-stop shop
Competition in this space is growing
---
5.

 PetSmart
Some people like to shop exclusively online, but other people like to use online stores as a complement to brick-and-mortar shopping. PetSmart has a great website that helps you find items both online and in store. They have great sales, and their website interfaces with their brick-and-mortar stores better than most. Some online stores don't have any physical presence at all. If you want to look for items and then go in store and see them, touch them, and feel them, PetSmart is the best. They also have a huge selection of great products and items to choose from. PetSmart is a fantastic tool that helps you shop both online and in person. That is a rarity in the market today, and it will appeal to particular types of shoppers who aren't ready to go fully online.
If you are not interested in actually going to any PetSmarts in person, then the appeal of using their website over, say, Chewy or Amazon is greatly diminished.
Plenty of products
Great tools to help you shop online or in person
Tons of sales and deals to shop
Won't always appeal to people who shop exclusively online
---
6.

 Petco
Petco offers a robust membership program known as Petco Vital Care. This membership offers special pricing, personalized recommendations, and notifications about your particular animals as well as discounts on grooming, boarding, and food. Petco offers two tiers, a free option with limited perks and a paid option that runs $19.99 per month with more robust options. Petco's membership is designed to get you hooked, so you will shop with them exclusively. If you are looking for a robust membership program that will help you shop and save, Petco's is one of the best available. The perks for the paid membership are offset almost entirely by the $15 per month you get in Vital Care credit that can be applied to your orders. You can review a list of perks and benefits here if you are curious.
There are complaints about Petco's online customer service. Some customers have said that the website is an autonomous entity with little human customer service support. Some people have found it easier to go into the store and talk to a real person about online pricing and orders, but many times, the store employees are not familiar with the online side of the business.
Robust membership perks
Two tiers of pricing
Membership also applies to vet care, grooming, and boarding
Poor customer service
Some inconsistent pricing reported
---
7.

 Walmart
You might not think about Walmart as an online pet store, but they have tons of pet supplies available for online purchase. Walmart can ship quickly and offers most of the basics that you need for your animals, including toys, treats, and food. Walmart has very fair pricing and often has sales that make the essentials even more affordable. Walmart also breaks the price down into price per item or price per ounce, which makes it very easy to compare products at a glance. It can be confusing if prices look the same, but the quantities differ. Walmart makes it easy to see the cheapest options broken down by price per item.
While Walmart has plenty of products and numerous options, since it is not a store that is focused on pets, it can be difficult to find specific pet items. Pet supplies are not heavily advertised, and they don't have granular categories, so navigating can be a challenge.
Plenty of affordable options
Price per item or ounce prominently shown
Quick shipping
Hard to find specific items
Not focused on pet supplies
---
8.

 PetFlow
PetFlow is the perfect online pet store for people that have small pets. They have extensive options for pets including rabbits, hamsters, gerbils, guinea pigs, mice, rats, ferrets, chinchillas, and degus. They have specially formulated foods for each of these pets and numerous different options for treats, toys, cages, and more. They also have a large section of aquatic supplies, bird supplies, and reptile supplies. Some other online stores are heavily focused on cats and dogs. On other online stores, it can be hard to find specific supplies for small animals. PetFlow has a very easy-to-read interface where you can easily find supplies for small pets with plenty of unique options and various different brands.
The biggest complaints about PetFlow surround their customer service. Some people report poor communication and very basic customer service. This can be frustrating if you have a problem with your order. It also makes making returns difficult.
Plenty of options for small animals
Easy to sort and navigate by small pet breed
Has supplies and products for animals that other sites don't
Poor customer service reported
Not easy to make returns
Buyer's Guide – Finding the Best Online Pet Stores for Supplies & Accessories
Shop Around
The best trick to getting a good deal anywhere is to shop around. Many of these online stores offer similar products at similar prices. The best way to figure out which one you like the best is to compare prices and buy from multiple retailers. Comparing and spreading your purchases around will allow you to experience each online store individually. You might discover that you like PetFlow's system better than, say, Walmart's. You might also realize that Amazon has everything you need, with the best pricing. But you won't really know that unless you shop around, compare, and try out different shipping options.
Consider Autoship Options
Many online pet stores will offer autoship options for things like food and medicine. Signing up for autoship on a specific schedule can often save you money on your order. If you agree to receive a certain number of shipments in a period of time, the savings can be as much as 30% or 40%. Not all retailers offer autoship options, and sometimes autoship does not come with any discounts attached. But if you buy things like food, treats, or medicine regularly online, you should look for autoship options for savings and convenience.
Look for Coupons
Many online retailers will offer coupons to help save when you check out. These coupons are not always easy to find. You can use online tools like Honey or RetailMeNot to get specific coupons sent to you. You can also search their databases for active coupons that you can apply directly to your order. These coupons are often for between 10% and 20%, but that can add up, especially over time. If you are about to make a big purchase, such as for dog food or pet furniture, you should definitely look for a coupon to help save as much as you can. Some retailers offer more coupons than others.
Watch for Sales
Most online retailers will have periodic sales. To get the best deals, you should keep an eye on the potential upcoming sales. Online sales can offer steep discounts of anywhere from 40% to 60%. Clearance items can be discounted even further. Some retailers have consistently scheduled sales. Amazon, for example, has multiple big sales throughout the year that you can look up the dates for. Other retailers, like PetSmart, have seasonal sales that coincide with major holidays. Looking for large site-wide sales can help you save a bundle on your next big pet supplies order.
Read Shipping Reviews
Many online stores have many of the same or comparable products. Many people simply choose the website that has the lowest prices or the ones that they are the most familiar with. One underrated part of any online store is its shipping practices. Shipping behavior and quality can vary wildly between stores. Some stores ship things using their own carriers, while others use the US Postal Service. Some online retailers have massive fulfillment centers that cut down on shipping time, while others have more dispersed warehouses that can take time to pull an order together from.
You should look at reviews for some products that you are considering buying regularly and see if the reviews say anything about the shipping itself. Did it take a long time? Was the order correct? Did they leave the box in the correct area? The last thing you want is to order dog food only to have it take 2 weeks and show up in a ripped box (it happens).
Be Aware of Spam & Scams
Thanks to dozens of internet trackers, people can learn what stores you shop at online. Some people will take this information to generate fake spam messages that are designed to trick you into stealing your information or downloading malware. Make sure to give any email messages from familiar retailers a critical eye. Many spammers use names like Walmart and Amazon to generate spam messages that are in no way connected to your actual online orders or activity. Don't fall for any spam or scams if you shop online often.

Conclusion
These eight websites represent some of the best online pet stores for supplies and accessories. There are stores that specialize in things like medication or furniture. There are also one-stop shops that can meet all of your pet's needs. Each one of these stores is legitimate, reputable, and fairly priced. Whatever you need, you can find a store that can get it to you in a reasonable amount of time.
---