10 Best Cheap Pet Insurance Companies – 2023 Reviews & Top Picks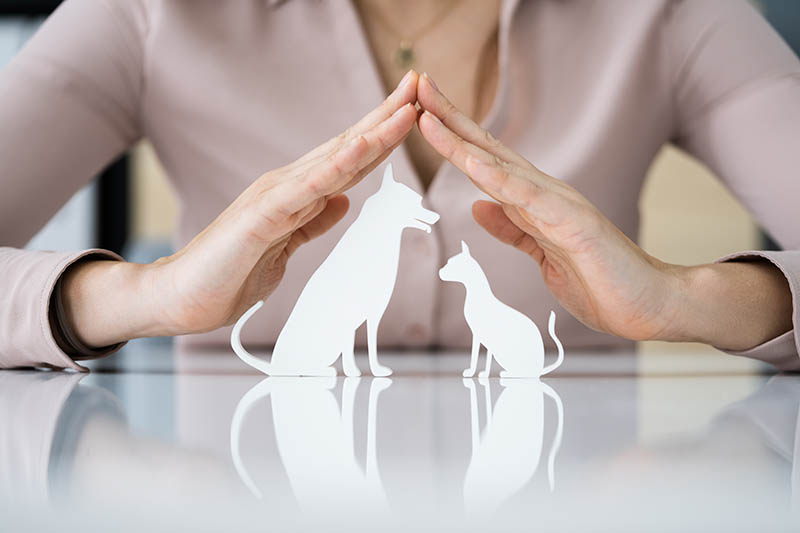 It's every pet owner's worst nightmare: Your best friend needs an emergency medical procedure that you can't afford, at least not if you want to keep a roof over your head and food on your table.
There's one way to ensure that you'll always be able to keep your pet healthy without sacrificing your own well-being along the way, and that's by signing up for pet insurance. Pet insurance will reimburse you for money spent on your animal's healthcare, ensuring that you can always give them the help that they need.
There's just one problem: Many pet insurance providers are ridiculously expensive. In these reviews, we take a look at 10 policies that are both reliable and affordable, giving you unparalleled peace of mind with prices that won't break the bank.
---
A Quick Comparison of Our Winners in 2023
Rating
Image
Product
Details

Best Overall

Embrace Pet Insurance

Optional Wellness Plans available
No lifetime or per-incident limits
Extremely comprehensive
Click to Get Quote

Most Flexible Deductible

Trupanion

Extremely easy to set your own deductible
All plans have 90% reimbursement rates
Lifetime per-condition deductibles
Click to Get Quote

Fastest Reimbursement Times

Lemonade

Extremely affordable
No incentive to deny claims
Fast payouts
Click to Get Quote

Best for Older Pets

ASPCA Pet Insurance

No age limits
10% discount on each additional pet
Click to Get Quote

Best for Preventative Care

Pumpkin Pet Insurance

Low-cost preventative care packages
No age limits
Click to Get Quote
The 10 Best Cheap Pet Insurance Providers
1.

Embrace Pet Insurance — Best Overall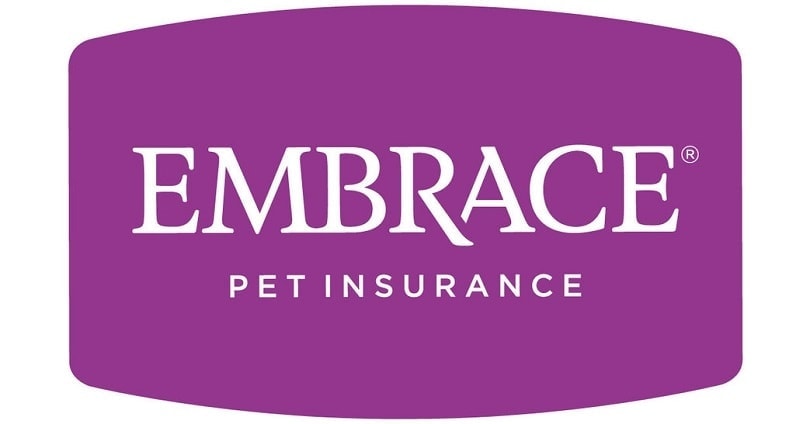 Embrace Pet Insurance is a discount provider, but you'd never know it by looking at the benefits that it offers its subscribers.
It doesn't have a network, so it allows you to visit any vet that you like. That's great if you're a big fan of your current doctor or if you need emergency help in a strange or new location.
Its accident and illness coverage is extremely comprehensive, and it covers things like congenital conditions, diagnostic testing, and even alternative therapies. You're not likely to be denied by Embrace, regardless of what your pet needs.
You can get wellness coverage for an additional fee, of course. This coverage will reimburse you for regular preventative care, but it also covers things like training and grooming. Basically, if it's a pet-related expense, there's a good chance that you can convince Embrace to pay for it.
Best of all, there are no lifetime or per-incident limits, so you don't have to worry if something goes severely wrong with your pet (at least, not about the financial side of things).
It's not perfect, of course. Its coverage will only last until your pet turns 14, and it charges a $25 enrollment fee. Given its low cost overall, though, you can make that money back over the life of your policy.
Embrace Pet Insurance isn't just the best cheap pet insurance that we've found — it's one of the best, period.
No network restrictions
Extremely comprehensive accident and illness coverage
Optional wellness plans available
Covers things like alternative therapies
No lifetime or per-incident limits
Only covers pets younger than 14
$25 enrollment fee
Read our full review of Embrace pet insurance
---
2.

Trupanion Pet Insurance — Most Flexible Deductible
For many people, insurance is all about the deductible, and Trupanion Pet Insurance works with you more on your deductible than any other provider.
You can have a high deductible if you want a lower monthly premium, or you can eliminate your deductible entirely if you don't mind paying more every month.
Best of all, though, it has a lifetime per-condition deductible, so once your pet meets that, you never have to dip into your own pocket to treat that issue again.
Regardless of where you set your deductible, all plans include 90% reimbursement rates. You can also lock in prices so you won't have to deal with rising premiums as your pet ages.
There aren't that many ways to customize your coverage, though, and it doesn't have a preventive care option.
Other than that, there's not much to quibble about with Trupanion Pet Insurance.
Extremely easy to set your own deductible
Lifetime per-condition deductibles
All plans have 90% reimbursement rates
No price increase as pet ages
Limited customization options
No preventive care option
Read our full review of Trupanion pet insurance
---
3.

Lemonade Pet Insurance — Fastest Reimbursement Times

There's a reason that Lemonade Pet Insurance is one of the most affordable on the market today: It only takes a flat fee before paying out claims, rather than trying to make as much money as possible.
This has several benefits for the consumer. For one thing, there's no incentive to deny claims, so you should get all the money that you're rightfully owed. It doesn't have any reason to drag its feet about paying you back either.
Any money that's leftover is given to charity, including animal welfare organizations. That should feel better than watching all your money go to executive bonuses or something like that.
Its service isn't universally available yet, but plans are in the works to remedy that. If you can sign up for Lemonade Pet Insurance, you should definitely give it a look.
Extremely affordable
No incentive to deny claims
Fast payouts
Company gives money to charity
A few common services not covered
Not available everywhere
Read our full review of Lemonade pet insurance
---
4.

ASPCA Pet Insurance — Best for Older Pets
You would assume that the ASPCA would have your pet's best interests at heart, and that's certainly the case with its health insurance.
It covers all sorts of things that many other plans won't, like dental diseases, behavioral issues, and hereditary conditions. It wants to be sure your pet is happy and healthy, and it doesn't mind paying to make sure that happens.
You don't have to worry about your pet getting turned away once they become a senior citizen either. It'll offer you coverage regardless of how old your pet is, and it won't kick you off your policy just because your buddy has too many candles on their birthday cake.
If you're starting your own menagerie, ASPCA can make it affordable to cover everyone in it, as it offers 10% discounts on each additional pet.
If you sign up for its preventive care coverage, you can get reimbursed for certain services without having to exhaust your deductible first. There's no waiting period for this either.
The downside to all this is that it has relatively low annual limits (ranging from $3,000 to $10,000). If your pet has a really bad year, you could run out of coverage before all is said and done. It doesn't offer unlimited policies either.
ASPCA Pet Insurance isn't the best choice if you're planning on putting your vet's kids through school, but for everyone else (especially those with older pets), it's one of the best options out there.
No age limits
10% multi-pet discount
Covers behavioral therapies and dental issues
Preventive care coverage doesn't require meeting deductible
Low annual limits
No unlimited plans available
Read our full review of ASPCA pet insurance
---
5.

Pumpkin Pet Insurance — Best for Preventive Care
Pumpkin Pet Insurance takes a holistic approach to your pet's health, with the idea being that paying a little for preventive care today saves a bundle on disease management tomorrow.
Much like other providers, its preventive care coverage is optional, but Pumpkin's is extremely affordable. It covers basic checkups, vaccinations, microchipping, and much more.
If you don't want to use its preventive care, however, don't worry: It's not a requirement to get reimbursed for treating certain conditions. It doesn't have age limits or breed restrictions either.
It uses annual rather than per-claim deductibles, so once your pet meets that threshold, they'll be fully protected the rest of the year.
There are a few curious exceptions to its coverage, however (even if you spring for the additional preventive care package). You'll have to pay to have your pet spayed or neutered, and it also doesn't cover routine dental cleanings.
If you believe that an ounce of prevention is worth a pound of cure, you may want to sign up for Pumpkin Pet Insurance — because it likes the way that you think.
Low-cost optional preventive care package
Signing up for preventive care not necessary for reimbursement
No per-claim deductibles
No age limits or breed restrictions
Have to pay for spaying or neutering out of pocket
Routine dental cleanings not covered
Read our full review of Pumpkin pet insurance
---
6.

Bivvy Pet Insurance — Cheapest Overall

It's easy to understand how much your policy will cost with Bivvy Pet Insurance: $15 a month. No matter what type of animal you have or features you're looking for, it'll cost you $15 a month. The one exception is if you add on its wellness rider.
Those prices won't go up if you make a claim either. No matter what, it'll stay at that same rate.
It covers a wide range of illnesses and conditions, and there's no age limit for enrollment. Bivvy is as simple as it gets.
As you might expect, though, that means that your benefit levels are low. It's capped at $1,000 per year, so if you have a catastrophic accident or illness, you may be digging deep into your pockets.
Also, you don't have a choice when it comes to reimbursement levels — 80% is all that you'll get.
Bivvy Pet Insurance is unlike any other insurance company that you've ever seen before, but if that means you get decent protection for $15 a month, we're all for being different.
Only one premium price
Rates won't go up if you make a claim
Covers a wide range of conditions
No age limit for enrollment
Low benefit levels
Only one reimbursement percentage option
---
7.

Figo Pet Insurance — Best Customer Service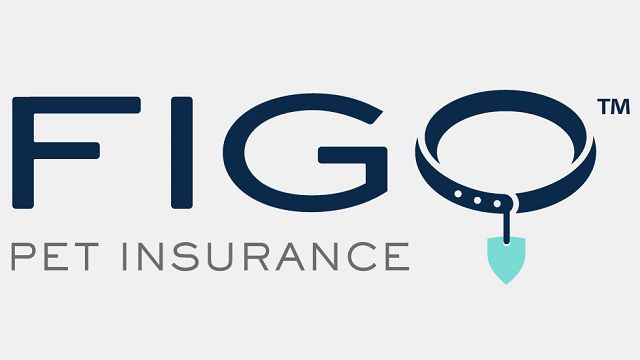 Insurance is widely considered a boring, buttoned-down product, but Figo Pet Insurance is doing everything in its power to change that perception.
Its app is second-to-none, and it allows you to do everything from submitting a claim to talking to a real-live vet. It even has a "pet cloud" that lets you find parks, dog walkers, daycares, and even like-minded owners in your area.
Contact is a breeze if you need to. You can call, email, or even tweet. Regardless of your preferred medium, it's incredibly easy to get someone's attention.
Its policies aren't too shabby either. It has some of the cheapest plans that you'll find anywhere, and it covers most of the core essentials. You won't have to deal with network restrictions either.
For some reason, though, Figo doesn't offer any sort of wellness or accident-only plan. The only rider available to you is one that pays for exam fees.
You'll also have to deal with both annual and lifetime limits. These are fairly high, but they're not unattainable if your pet has serious issues, so that's worth keeping in mind.
Easy to contact customer service
Pet cloud app helps you find suitable local services
Inexpensive plans
No network restrictions
No wellness or accident-only plan options
Plans have annual and lifetime limits
Read our full review of Figo pet insurance
---
8.

GEICO Pet Insurance — Most Discounts
GEICO Pet Insurance may not be the cheapest option up front, but once you start piling on all its available discounts, you can knock its monthly premiums down into manageable territory.
Insuring more than one pet? That's a discount. Paying online? That's a discount. Having your animal spayed or neutered? You better believe that that's a discount.
It's easy to customize your policy as well, so you don't have to pay for a bunch of things that you don't need. It also has a variety of wellness coverages as optional add-ons, although it's not one of the best out there.
You can even get covered for therapies like acupuncture or reiki, giving you a ton of treatment options at your disposal.
Despite all its customization options, there are still a few things that GEICO is missing, like unlimited benefits or $0 deductibles. Still, it's hard to penalize it too much.
Plenty of discounts available
Easy to customize policy
Alternative therapies covered
Variety of wellness add-ons available
Wellness add-ons are mediocre
Doesn't offer certain common benefits
Read our full review of GEICO pet insurance
---
9.

USAA Pet Insurance — Best for Service Members
If you're in the armed forces, you can't do better than USAA Pet Insurance. Its policies are only available to service members and their families, but that doesn't mean it doesn't have fantastic coverage, including accident-only.
It allows you to utilize any vet in the world, which can come in incredibly handy if you're stationed overseas.
It also has a flexible pre-existing condition policy, so as long as your pet has been asymptomatic for 12 months or longer, they can be covered for that condition. Its wellness rider is quite comprehensive as well, so you can really keep your pet's health in tip-top shape with one of its policies.
It doesn't offer unlimited benefits, though, so you will have to deal with caps of some sort.
Not just anyone can sign up for USAA Pet Insurance, but if you're in the military, you should check out its policies.
Can use any vet in the world
Flexible pre-existing condition policy
Comprehensive wellness rider
Accident-only coverage available
Only for service members and their families
No unlimited benefits option
Read our full review of USAA pet insurance
---
10.

Hartville Pet Insurance — Best Accident-Only
Hartville Pet Insurance is an excellent provider overall, with several of its policy options being worthy of consideration. Its accident-only coverage is what really stands out about it, though.
This coverage is actually quite extensive and includes alternative therapies, prescriptions, and even end-of-life expenses. You'll be protected if your pet needs a tooth extracted, and that's the type of thing that's often excluded from other companies' complete coverage packages.
Resolving your claims is easy because its online members' center is all you need to submit a new claim or check the status of an existing one.
It doesn't have age restrictions, but your premiums will start to get much more expensive as your pet ages. Given that its prices are on the higher side of cheap to begin with, that may be a dealbreaker for some owners.
However, it offers a 30-day money-back guarantee, so if you sign up and decide that the prices are too steep, you can always get your cash returned to your bank account.
Hartville Pet Insurance is a good option overall, but if you're solely interested in accident-only coverage, it may just be the best provider that you'll find anywhere.
Excellent accident-only coverage
Covers many things that other policies won't
Easy to handle business online
30-day money-back guarantee
More expensive than other budget providers
Policies get much pricier as pets age
Read our full review of Hartville pet insurance

Buyer's Guide: Selecting the Right Cheap Pet Insurance Plan
What to Look For in Pet Insurance
When ranking inexpensive pet insurance providers, it's not as simple as saying, "This one costs less than that one, so therefore, it's better." A bit more than that goes into it.
There are a variety of factors that we tried to balance when assembling these rankings. Extremely expensive providers were automatically disqualified, but overall, we focused more on value for the price rather than a simple analysis of the respective costs.
Pet Insurance Policy Coverage
This is, by far, the biggest criterion we used when assembling these rankings. You need to get plenty of bang for your buck; after all, there's not much benefit in buying a dirt-cheap policy that won't actually cover you for anything that you might need.
However, there are so many different policy options out there, it can be difficult to do a true apples-to-apples comparison in many cases.
Rather than looking at every possible policy combination and breaking it down into dollars and cents, we operated under one simple question: Is it possible to get an inexpensive policy from this provider that guarantees a fair amount of coverage?
If the answer was yes, the provider likely made the cut.
Pet Insurance Customer Service & Reputation
Customer service and reputation are two distinct questions, but in the interest of brevity, we lumped them together here.
Having a quality policy doesn't do you much good if you can never get in touch with someone who can process your claim or answer your questions. The companies that made it easy to talk to a knowledgeable human received bonus points; the ones that made you jump through hoops were penalized.
Reputation is a bit trickier to analyze. Older companies will get an inherent boost here, as it's hard to stay in business for decades with a bad reputation.
However, many brand-new companies are trying to shake up the pet insurance game, and they have impressive ideas. Still, they're too young to develop enduring reputations for trustworthiness; while we don't think that they'll leave you high and dry, we can't point to years of proof to back up their claims. We neither penalized nor rewarded these companies, as doing either seemed unfair.
Of course, companies with bad reputations were screened out quickly.
Pet Insurance Claim Repayment
While coverage is the most important criterion in these rankings, we're operating under the assumption that an insurance company will do its job and pay out qualifying claims.
It should hopefully go without saying, but companies that fail their customers on a regular basis aren't featured on this list.
So, while you can expect any of the companies on this list to pay you for qualifying claims, we assigned points based on how quickly and easily they each paid out their claims. If it makes you wait a month or longer, it is penalized — after all, you need your money as quickly as possible.
In addition to speed, ease of reimbursement was considered. Some companies force you to submit a bunch of paperwork to them before they'll pay you back, and that can be a huge pain. On the other hand, some pay your provider directly so you never have to dip into your own pocket; these companies were rewarded for their user-friendliness.
Price of Pet insurance Policies
This is a tricky consideration. It would be easy to assemble rankings based simply on overall cost, but cheap policies aren't necessarily worth much.
Rather, we looked at value for the price: Can Company A provide a similar amount of coverage for a better price than Company B?
Obviously, you can get more coverage and better features if you pay more, but this list is aimed at consumers who are looking to save money while still protecting their pets. Virtually all the providers on this list have dirt-cheap policies available, but we tried to rank them according to value for the price.
Plan Customization
This is a valuable consideration, but we feel that it is less important than the other criteria. It refers to the ability to pick and choose what goes into your policy, which prevents you from paying for coverage that you won't need or use.
Unfortunately, a natural consequence of bargain-hunting when shopping for insurance is that you lose many valuable features, and plan customization is among them. Many providers offer one or two take-it-or-leave-it options, and they don't allow you to pick and choose what will be covered.
Some providers give you a bit of power over what you sign up for, and they were given bonus points. Overall, though, a company that offered a quality cookie-cutter policy wasn't penalized for that.
FAQ: Cheap Pet Insurance
Do I Really Need Pet Insurance?
It's not an absolute necessity, no. Hopefully, your pet will never need expensive medical treatment, so you'll never have any reason to pay for pet insurance.
Life doesn't always work that way, though. It can be devastating to find out that your pet needs extremely expensive medical care, especially if you're not exactly flush with cash at the time. These kinds of stressful decisions have led some owners to foregoing important treatments, or in some cases, euthanizing their pets prematurely.
Pet insurance gives you peace of mind at a reasonable monthly cost. You know that if the worst-case scenario comes to pass, you won't have to make any hard decisions — you'll simply tell your vet to do their job and let the insurance company worry about the cost.
Can I Get Pet Insurance Outside the U.S.?
Yes, but not every company will honor vet visits outside the country. Also, different countries will likely have their own providers that work in that specific nation, so you'll probably have different choices in different places. Many giant providers will work worldwide, though.
You'll need to make sure that foreign visits are covered before signing up, if that's important to you.
What If My Insurance Company Is Not Listed in Your Reviews?
Given that this particular list is focused on budget insurance providers, there are quite a few excellent providers that didn't make the cut. Yours may be one — and if it is, you're likely paying quite a bit for top-notch coverage.
That's not to say that the budget providers that didn't make the list are automatically terrible, though. We just feel that these 10 are the absolute best of the bunch.
Do All Vets Accept Pet Insurance?
In many cases, it doesn't matter what the vet will or won't accept — it's simply a question of whether the insurance company will reimburse you for using that particular doctor.
Many companies require you to pay for the treatment yourself, and then they write you a check to cover a large portion of what you paid. In those cases, your vet's opinion doesn't matter.
Others pay your vets directly; in these cases, it will usually depend on whether the insurance company will work with that vet. As a general rule, though, vets like to get paid for their work — and they don't particularly care about who's signing the check.
How Much Coverage Do I Really Need?
That depends on your pet and their health outlook. If your pet belongs to a breed that usually doesn't suffer many health problems, you may not need much coverage at all. You're unlikely to use it, after all.
If, however, your pet has already shown a tendency to suffer from health problems, you'll need more coverage. Basically, the question that you should be asking yourself is, "How likely do I think it is that I'll use my insurance policy?" The more likely it is, the more coverage you should have.
What Are Wellness Riders? Do I Need One?
Many providers offer add-ons called wellness plans that are designed to cover preventive care like regular checkups, vaccines, and parasite control. The idea is that if you stay on top of your pet's health, they'll be less likely to need expensive care at some point.
These riders usually aren't insurance, per se. You're paying a set amount of money for a certain number of services — your insurance company isn't dipping into its own pocket at all. If you don't use those services, you lose the money.
Wellness riders are excellent for your pet's health, assuming that you use them. However, you may not be able to afford all that extra care, and you may be able to negotiate a better deal with your vet if you're visiting them that frequently.
How High Should My Deductible Be?
This is entirely a matter of personal preference. Ultimately, it will depend on how likely you think that you are to use your insurance.
Higher deductibles will lead to lower monthly costs, but you'll need to pay for more of your pet's medical expenses when they use them.
You can get low- or no-deductible plans; these guarantee that your provider will pay for more of your pet's expenses when you take them to the vet. You'll pay more every month, though, so it's not worth it if your pet is generally healthy.
What Is the Best and Most Affordable Pet Insurance?
It's hard to give a blanket answer to this question, as it will depend on how much coverage you're getting. Overall, though, we feel that Embrace Pet Insurance offers the most value for the price, which is why it's earned the top spot here.
That doesn't mean it's always the best, though. You may find other providers that are better for your specific situation, especially if your pet has particular needs. It's hard for us to anticipate every possible contingency when assembling these rankings, though.
What the Users Say About Cheap Pet Insurance
User feedback on any kind of insurance tends to be polarizing, and pet insurance is no exception. If you go online and start reading reviews, you'll find people who either love or hate their provider.
People don't go online to tell the world that they're reasonably happy with their coverage, of course.
Ultimately, the happiest users will be those who feel that they're paying a reasonable price for insurance that they'll never need to use. Just behind them are those who feel like their company made things quick and easy when they needed them. You'll find stories like that about most providers.
It's a fact of life that any company will have some unsatisfied customers. When we examined the user feedback, we tried to find the best ratios of happy to unhappy customers. There's a surprising number of companies out there with way more negative feedback than positive.
The companies that made the cut on our list all have generally satisfied customer bases. You'll find a few angry hornets out there, to be sure, but that's unavoidable. We feel that it's likely that you'll be satisfied with the companies on this list, just like the majority of their current customers.
Which Pet Insurance Provider Is Best for You?
Pet insurance is a personal thing, and different pets will need different types of coverage. As a result, we can't tell you which provider will be the best for your specific situation.
That said, Embrace Pet Insurance tends to be a great choice for a wide range of customers. Unless you have very specific needs, it'll likely have a policy that suits you.
In our rankings, we attempted to anticipate common specific situations that may crop up, such as a need for the lowest possible deductible or the best accident-only coverage. We tried to recommend the best providers for these situations as well.
At the end of the day, the best provider is the one that offers the coverage that you're likely to need at a price that you can easily afford. Regardless of our recommendations, you should research your options before signing up for any specific policy.

Conclusion: Best Cheap Pet Insurance
Pet insurance is a great way to provide peace of mind to animal owners, as it gives you the knowledge that you can handle any sort of unexpected medical costs that may come up.
The providers listed in the reviews above all offer reliable coverage at affordable prices, and they make it easy to get paid on time. We hope that you'll never need to use it, but it's nice to know that it's there, just in case.
Related Read:
---
Featured Image Credit: Red Bow Tie Photo, Shutterstock