12 Shocking Canadian Puppy Mill Statistics & Facts: 2023 Update
Note: This article's statistics come from third-party sources and do not represent the opinions of this website.
Puppy mills are large breeding facilities—sometimes known as "puppy farms"—in which dogs are bred for profit. Dogs kept at these facilities are often bred at an unnaturally high rate and kept in miserable conditions with no concern whatsoever for their health and mental well-being.
Puppy mill dogs are typically kept in cages and, according to PETA, are often left without basic necessities like bedding, shelter from the cold and heat, and veterinary treatment.
The puppies produced at puppy mills are typically sold to pet stores, advertised on the internet to unwitting buyers, or sold at markets. In this post, we'll explore statistics and facts about puppy mills in Canada to find out the truth about how prolific they are and what life is like for the dogs inside them.

The 12 Canadian Puppy Mill Statistics & Facts

Puppy Mill Statistics: The Numbers
1.

There are estimated to be more than 2,000 puppy mills operating in Quebec.
(Friends of Humane Society International)
This is a staggering figure that is very revealing of the true extent of the puppy mill problem in Canada, especially when you factor in that Quebec is just one province out of 10 in total.
Quebec has, in fact, been referred to as the "puppy mill capital of Canada". Humane Society International Canada is currently battling for the enforcement of stronger puppy mill laws across the country.
---
2.

Approximately 400,000 puppies are produced by Quebec puppy mills every year.
(SPA Canada)
Sadly, puppy mills aim to pump out as many puppies as possible for as cheap as possible. This means that no importance is placed on how healthy the dogs or puppies are, so hereditary disease in puppy mill puppies is another major issue.
By contrast, those who breed responsibly place great importance on health and welfare and routinely get their dogs screened for hereditary conditions. It's shocking to imagine how many puppy mill dogs likely suffer from unchecked hereditary conditions.
---
3.

FHSI and its partners rescued 527 dogs from just one of Canada's largest puppy mills.
(Friends of Humane Society International)
In just one puppy mill bust, one of Canada's biggest puppy mills was found to be in possession of 527 dogs. When you factor in that there are around 2,000 puppy mills in Quebec alone, this figure shows that, though the exact number is unknown, there must be a huge number of puppy mill dogs in the country.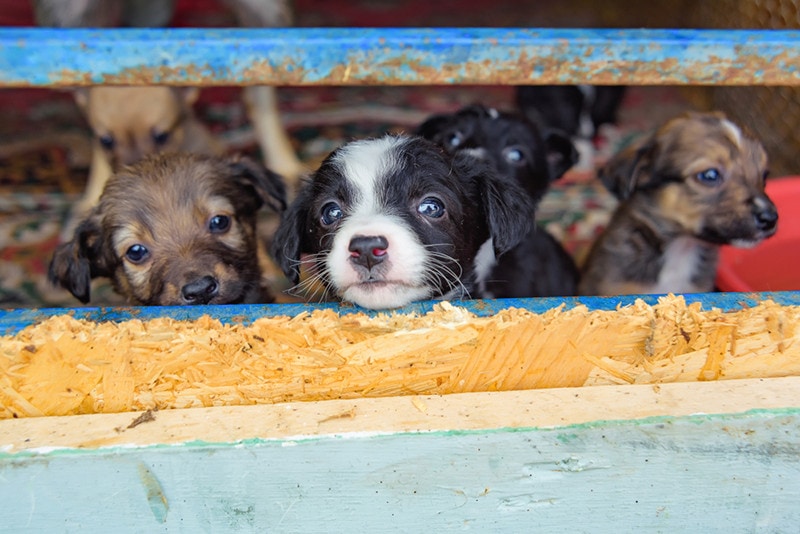 ---
4.

An estimated 90% of puppies sold in pet stores or online in Canada come from puppy mills.
(Friends of Humane Society International)
Friends of Humane Society estimates that 90% of dogs sold in pet stores or on the internet come from puppy mills. To avoid contributing to the problem, opt for adoption instead of buying in stores or online.
---
5.

A single puppy mill can contain hundreds of dogs.
(Animal Justice)
According to Animal Justice, some puppy mills keep dozens of dogs, whereas others have hundreds. This has been proven by FSHI's rescue of 527 dogs from one of Canada's largest puppy mills.
---
Treatment of Dogs in Puppy Mills
6.

Puppies born in puppy mills are commonly taken from their mothers at the age of just 6 weeks.
(Roscoe Village Animal Hospital)
The minimum age that a puppy can be taken from their mother is 8 weeks. Puppy mill puppies are often taken away from their mothers before this time, which is very harmful to the socialization process and can result in behavioral issues later on, including aggression and anxiety.
---
7.

Female dogs are routinely bred every 6 months in puppy mills.
(NMDR)
This rate of breeding continues until the female dog is no longer able to give birth. When these dogs are no longer of use to puppy mill owners, they are often killed.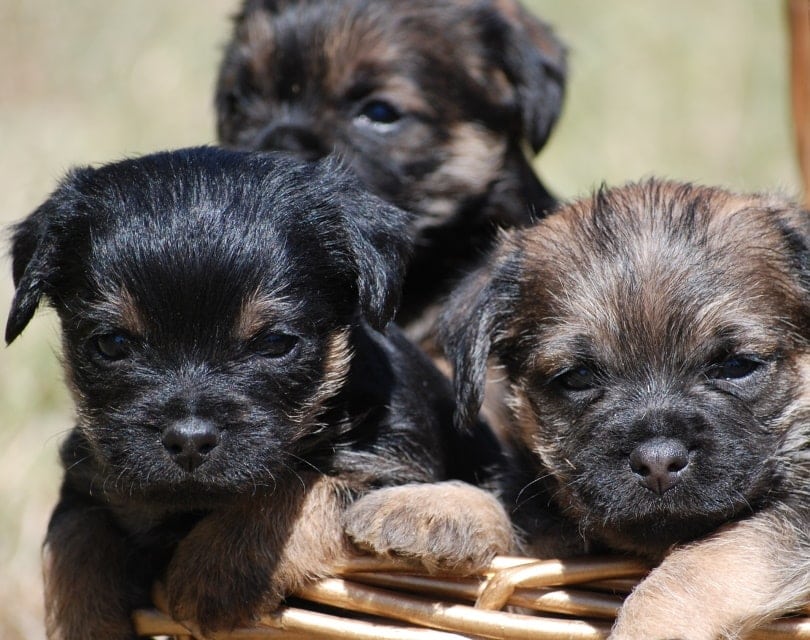 ---
8.

Puppy mill dogs are often caged for 24 hours a day for the duration of their lives.
(Puppy Mill Rescue Team)
The sad truth is that dogs in puppy mills spend most of their lives confined to wire cages, from which they are only removed when breeding is necessary. These dogs receive little or no veterinary attention or human interaction, are forced to urinate and defecate in their cages, and receive substandard food and water.
---
9.

Inspections have shown that dogs kept in puppy mills are malnourished, unprotected from extreme weather conditions, live in unsanitary conditions, & suffer from abuse.
(SPA Canada)
If the fact that puppy mill dogs spend most of their lives in cages wasn't bad enough, SPA Canada has revealed that dogs are often tied up, struggle to turn around, and are not adequately protected from hot and cold weather—a fact that sometimes results in the death of puppy mill dogs. Moreover, some dogs die in transport to pet stores or wherever they are to be sold.
The conditions in puppy mills have been described by the SPA as "unsanitary", which causes a variety of skin and eye diseases, viruses, and parasites. Inspectors have also commented on the foul smell that emanates from puppy mills as a result of the squalid conditions.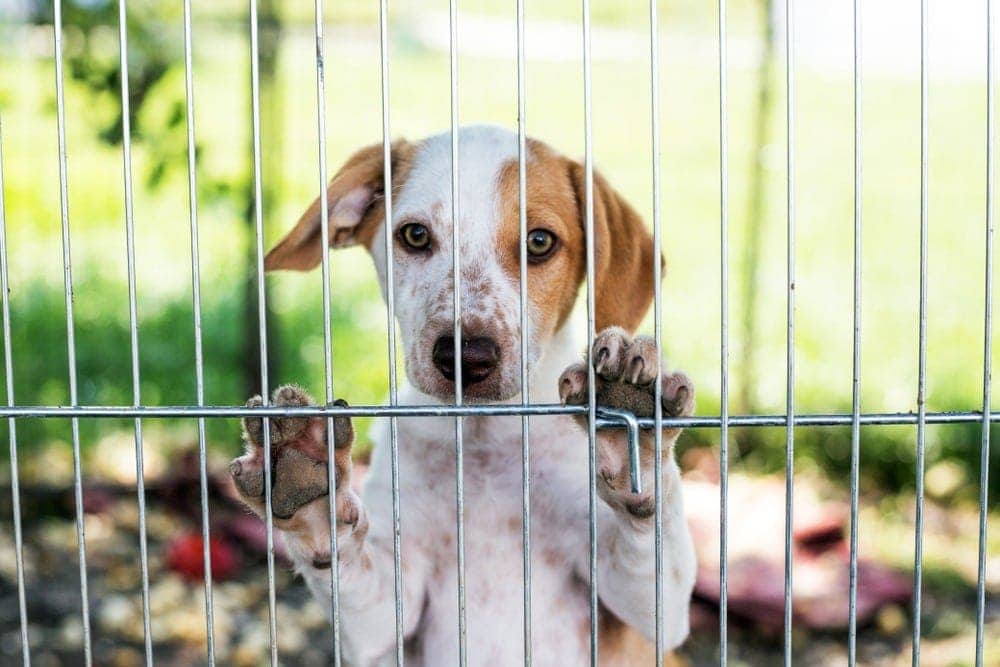 ---
(HSVMA)
These conditions are caused by the filthy conditions in which puppy mill dogs are forced to live and the lack of screening for hereditary conditions prior to breeding.
---
Legalities of Puppy Mills in Canada
11.

Puppy mill operation in Canada is not regulated by any specific laws.
(Legal Line Canada)
Though there are no specific laws that regulate puppy mill operations in Canada, on a provincial and municipal level, there are certain laws in place regarding how many animals can be kept in a facility and animal welfare in general that could apply to puppy mills.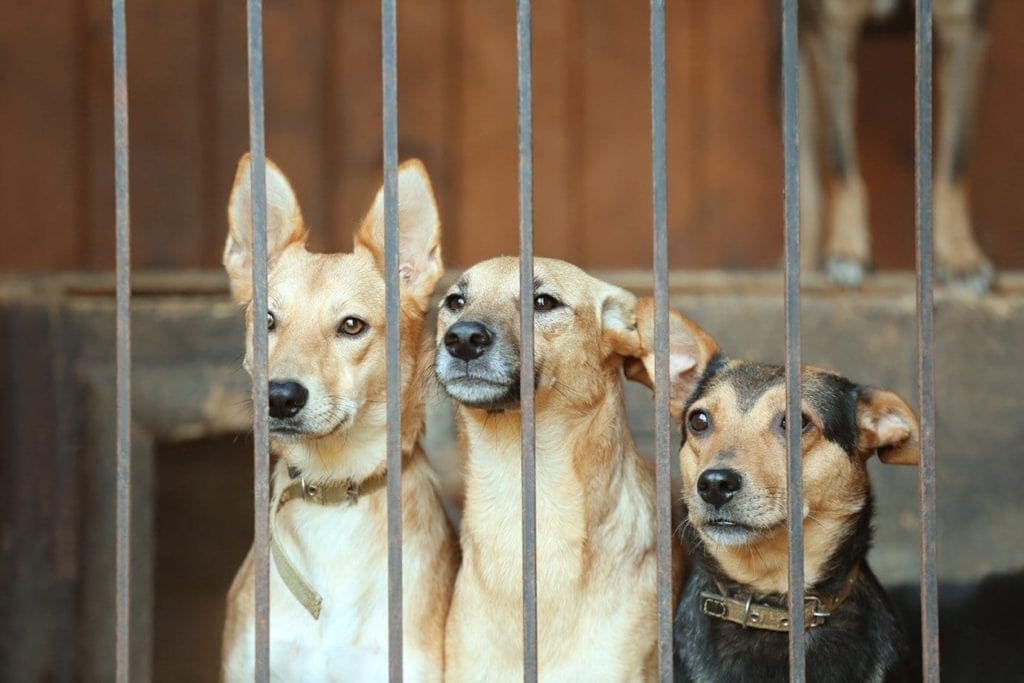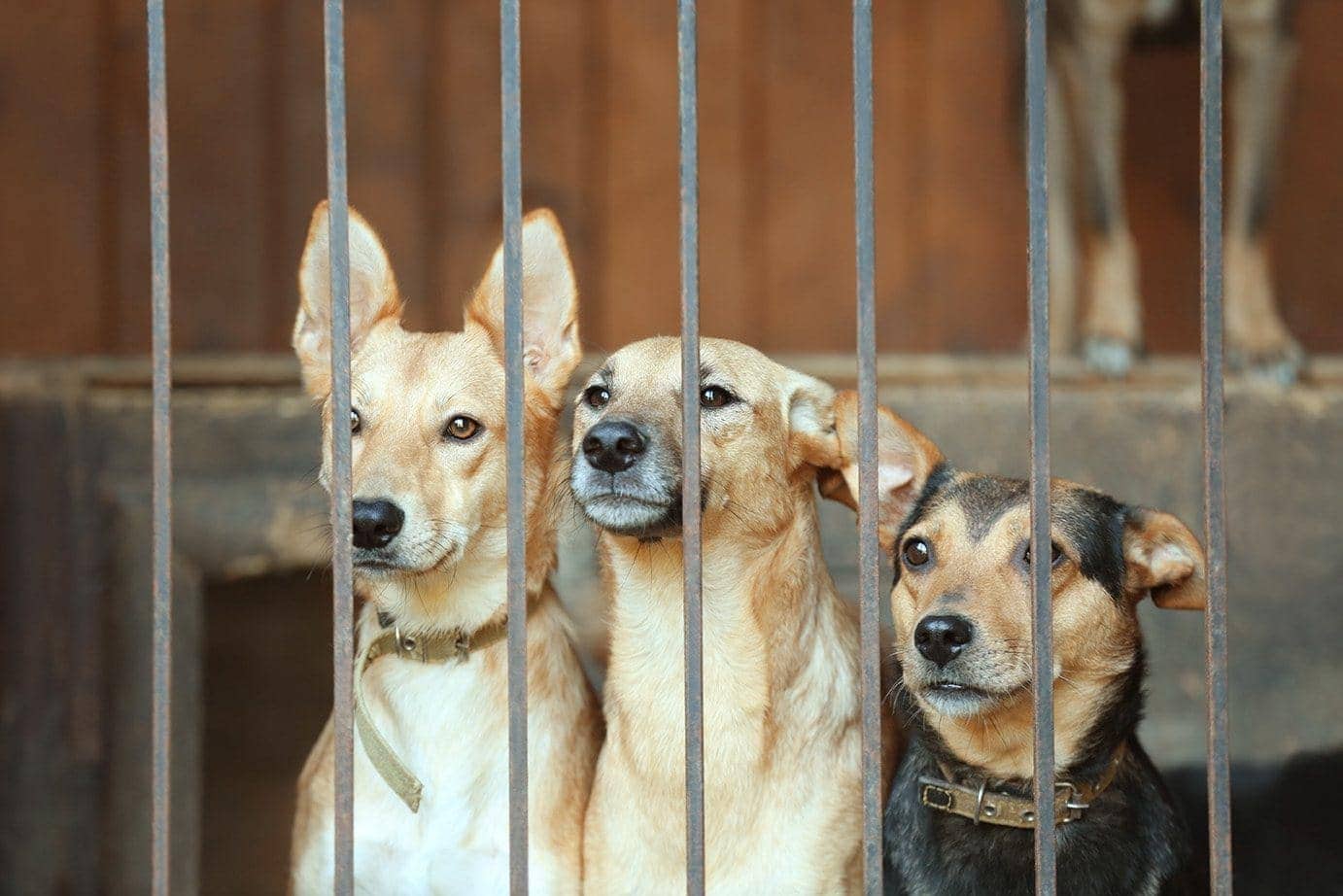 ---
12.

Ontario laws stipulate that those who contravene the Animal Safety & Welfare of the Animal Health Protection Act could pay a fine & be sentenced to imprisonment.
(SPA Canada)
The prison term for those who contravene this welfare act (L.R.Q., P-42) can be up to 2 years imprisonment and a $60000.00 fine. Unfortunately, however, as SPA Canada explains, it's not uncommon for offenders to evade justice because getting them to court in the first place is very difficult, and not many cases are actually penalized.


Frequently Asked Questions
1.

What Can I Do to Avoid Supporting Puppy Mills?
The best way to avoid supporting puppy mills is to steer clear of pet stores and online ads offering to sell dogs. Instead, consider adopting a dog. Millions of dogs enter U.S. shelters every year looking for a new home, some of which are puppy mill survivors.
If you're determined to buy a dog from a breeder, do your research to make sure you're buying from a responsible breeder that cares for the dogs' welfare and provides legitimate paperwork for each dog.
---
2.

Are Puppy Mills Legal in Canada?
There are no regulatory laws that target the operation of puppy mills specifically in Canada, though some provincial laws set certain basic standards for animal welfare and require breeders to have a license in certain situations.
Moreover, breeding facilities may be inspected if breeders are suspected of not complying with welfare standards. Toronto in particular has specific animal welfare bylaws that apply to puppy mills. As SPA Canada explains, however, actually prosecuting a puppy mill breeder for cruelty is a thing of great difficulty. Humane Society International Canada is working toward stricter enforcement of animal welfare laws.
---
3.

How Many Puppy Mills Are There in the US?
The Humane Society mentions that there are estimated to be at least 10,000 puppy mills in the U.S., yet fewer than 3,000 of these facilities are actually regulated (Humane Society).
---
4.

What Kind of Issues Do Puppy Mill Rescues Have?
If you're considering adopting a puppy mill survivor, first of all, you're doing a wonderful thing and we salute you for giving a dog a chance at a happier life. However, it's important to be aware of the potential issues these dogs may face because of their past trauma so you can better understand how to help them.
These dogs have likely spent years in cramped cages in unsanitary conditions with no human interaction. As a result, puppy mill survivors may be fearful of humans, be reluctant to be touched, suffer from separation anxiety, struggle to make eye contact, have issues surrounding food and eating, and be prone to escape attempts to name but a few issues.
In short, these dogs have been traumatized and will need a lot of love, care, patience, consistency, understanding, and gentleness to be able to trust humans again. Every dog is an individual and some may grow in confidence at a good pace, whereas for others, the process may take a very long time.


Conclusion
The statistics surrounding puppy mills in Canada make clear that this is a very serious issue in the country. Though there are certain laws in place in regard to animal welfare, it seems that puppy mills nevertheless continue to operate, and dogs continue to suffer as a result.
Again, if you're considering welcoming a dog into your life, we would urge you to look into adoption. Adoption is a great way to support the hard work rescue organizations do and, of course, it contributes to getting more dogs out of shelters and into the loving homes they deserve.
If you really want to go the breeder route, make sure you get the dog from a breeder with a solid history, that screens for hereditary conditions, and that properly looks after the animals in their care.
Related Reads:
---