How Much Does a Cardigan Welsh Corgi Cost? (2023 Price Guide)

The Cardigan Welsh Corgi is one of two separate breeds of Welsh Corgis that originated in the country of Wales. They are a bit larger than the Pembroke Welsh Corgi but aren't quite as popular. Cardigan Welsh Corgis are known for their intelligence and intense loyalty.
The Cardigan Welsh Corgi is very versatile and adaptable. This breed can be kept in a variety of settings and make wonderful pets. Known for their short-statured, long, stocky body, they are a herding breed and tend to be a bit headstrong and tenacious.
Dog ownership is a costly investment that can be overlooked in the excitement of getting a new dog. The financial responsibility associated with owning a pet results in many animals being abandoned at shelters and rescues. You will want to make sure you are fully prepared for this journey.

Cardigan Welsh Corgi Price: One-Time Costs
One-time costs of owning a Cardigan Welsh Corgi can vary greatly. You have many different factors that will play a role in your total costs.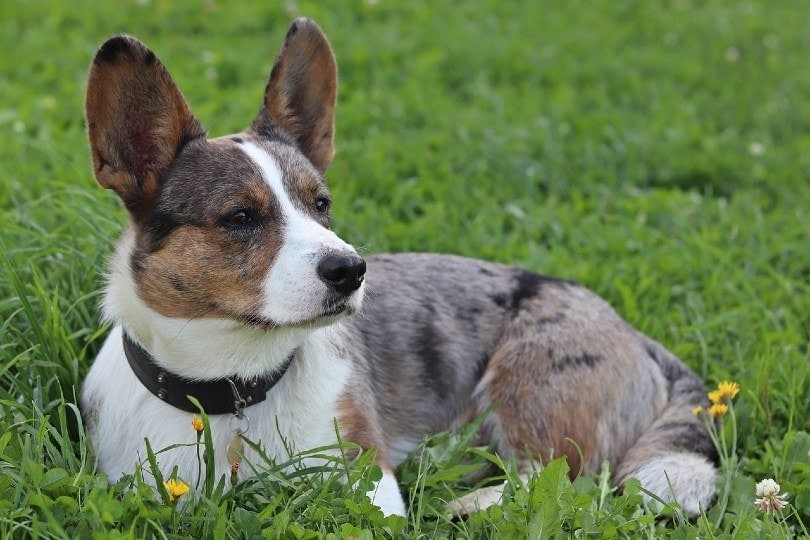 Free Cardigan Welsh Corgis
Purebred dogs are rarely free of charge but you may stumble across one. It's important to keep in mind that even if you acquire a free Cardigan Welsh Corgi, you will still have plenty of upfront costs required as you bring your new dog home.
Cardigan Welsh Corgi Adoption
Rescues work tirelessly to help homeless pets find loving, forever homes. Opting to adopt a Cardigan Welsh Corgi will open up space for the rescue to save another dog. The rescues do a great job in placing the right dog with the right family.
The adoption price can vary between $150-$500 for a Cardigan Welsh Corgi and is much less expensive than purchasing from a breeder. The adoption cost will include spay or neuter and initial veterinary costs.
Cardigan Welsh Corgi Breeders
When purchasing your Cardigan Welsh Corgi from a breeder, you will need to research and locate a reputable one. You will want to avoid any backyard breeders or puppy mills. Cardigan Welsh Corgis are not as popular as the Pembroke Welsh Corgi, you may be required to travel further to find a breeder.
The average cost of a Cardigan Welsh Corgi puppy ranges from $1,200 to $3,000. The initial cost of the puppy depends on registration, whether the puppy is a pet or show quality, the health testing completed, gender, color, and cost of living in the area.
Cardigan Welsh Corgi Cost: Initial Setup and Supplies
In addition to the cost of your puppy, you will need to factor in veterinary exam costs, preventative care costs, and supplies needed to get started as a new dog owner.
To ensure your Cardigan Welsh Corgi can thrive, you will want to purchase all necessary supplies before bringing the puppy home. You will want to research and choose a veterinary clinic for your dog's needed healthcare.
The cost of the overall setup and supplies for your Cardigan Welsh Corgi can vary greatly depending on your budget, cost of living in your area, and personal preference.

List of Collie Care Supplies and Costs
| | |
| --- | --- |
| ID Tag and Collar | $15-$45 |
| Leash | $10-$40 |
| Routine Exam with Vaccinations | $60-$250 |
| Heartworm and Flea Prevention | $60-$150 |
| Spay/Neuter | $120-$400 |
| Microchip | $45-$55 |
| Bed | $30-$100 |
| Dog Crate | $30-$120 |
| Nail Clippers | $5-$40 |
| Brushes | $10-$40 |
| Food and Water Bowls | $10-$50 |
| Toys | $30-$100 |
| Dog Shampoo | $5-$30 |
| Training Pads/Poop Bags | $15-$50 |
| Cleaning and Deodorizing Spray | $5-$30 |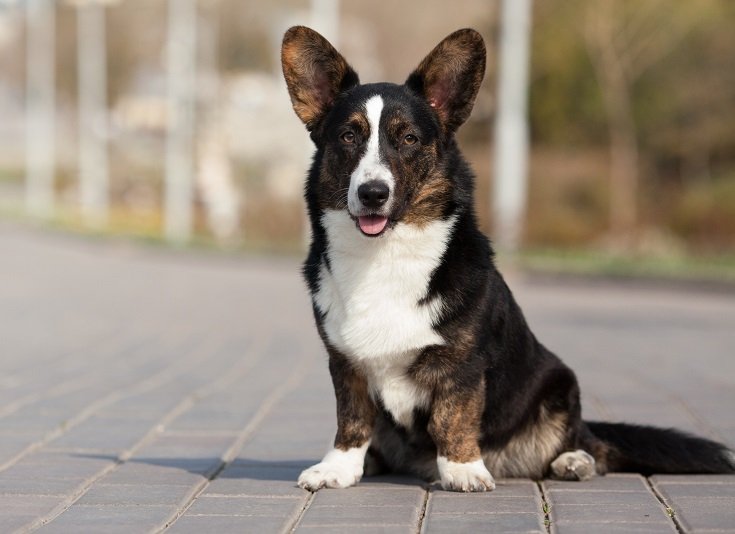 How Much Does a Cardigan Welsh Corgi Cost Per Month?
With any dog, there will be recurring monthly costs that you will need to take into consideration before you decide to become a pet owner.
You will have to factor in monthly parasite prevention, food, grooming, and supply replacement costs. There are also monthly subscription services that offer a variety of toys, treats, and other products. A lot of owners choose this route to save money and trips to the store.
Investment in a pet health insurance plan is also an option that will be due monthly if you choose.
Cardigan Welsh Corgi Health Care Costs
The health of your Cardigan Welsh Corgi will be an investment. Your dog will require monthly doses of preventative medication to keep control of parasites such as fleas, ticks, heartworms, and many others.
Puppies require frequent visits to the veterinarian because of the need for more frequent vaccinations in their first year of life. Costs can also increase as your dog ages. Chronic medical conditions can pop up as your dog ages and these can result in monthly medication costs.
Your Cardigan Welsh Corgi will need routine vaccinations and health examinations every 6 months to a year. You will need to be prepared for any unexpected illness or injury costs as well.
Cardigan Welsh Corgi Food Costs
Monthly food costs can vary. There are a variety of different food options to choose from. You will want to discuss all of your Cardigan Welsh Corgi's dietary needs with your veterinarian to ensure you are providing your dog with optimum nutrition for a long and healthy life.
Cardigan Welsh Corgi Grooming Costs
The Cardigan Welsh Corgi is fairly low maintenance in terms of grooming. They do have a thick double coat and shedding cycles in the spring and the fall.
A thorough brushing one to two times per week is typically all that is needed for this breed. Of course, they will need to be bathed semi-regularly and will require routine nail trimmings.
The Cardigan Welsh Corgi grooming needs are easily done at home. Some owners do prefer to take their dog to a groomer for baths and nail trimming. This will be at your discretion.
Cardigan Welsh Corgi Medications and Vet Visits
Monthly medication to prevent heartworm, fleas, ticks, and other parasites is a necessity. Your veterinarian will offer recommendations of certain products that will work best for your dog.
Cardigan Welsh Corgis can be prone to hip dysplasia. Your veterinarian may recommend a daily supplement such as glucosamine and chondroitin or omega 3's depending on your dog's health and age. These supplements have proven beneficial for bone and joint-related issues.
Keep in mind that dogs can get allergies. If your dog does end up with severe allergies, it could require recurrent shots or medication that will add additional costs.
Pet Insurance Costs
Veterinary care does not come at a small price. More and more pet owners are opting for pet health insurance plans to save money on the increasing cost of care.
The monthly cost of these plans can vary greatly. Like any insurance, there are a variety of available health plans and associated deductibles. You will need to research the different companies and plans that are offered if this is of interest to you.
Environment Maintenance Costs
You'll want to keep cleaning supplies, dog shampoo, and waste clean-up supplies stocked in your home. You can expect to purchase these items monthly.
| | |
| --- | --- |
| Poop Bags | $10-$15/month |
| Stain Remover Spray/Deodorizer | $5-$10/month |
| Dog Shampoo | $5-$30/month |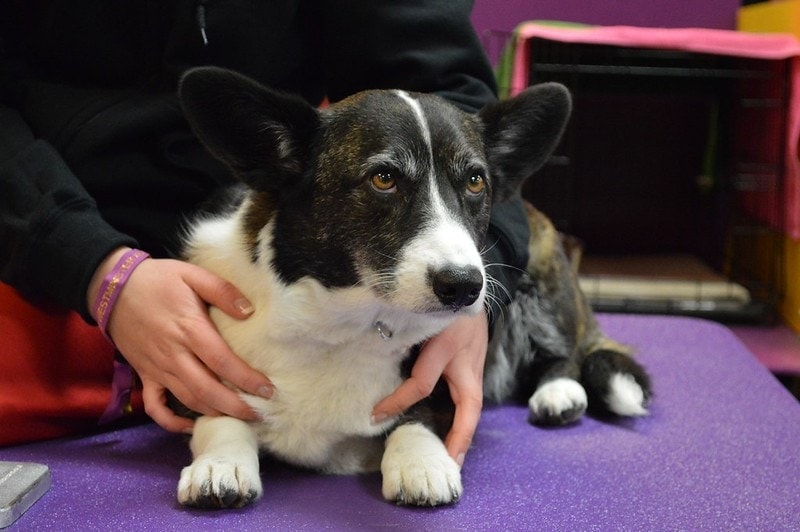 Cardigan Welsh Corgi Entertainment Costs
Cardigan Welsh Corgi are active dogs and do enjoy playtime. You'll want to ensure you have a variety of toys available for their enrichment.
Monthly subscription boxes are becoming more and more popular. These boxes come full of goodies like toys, treats, and sample products and are delivered monthly to your door. This option can save you from numerous trips to the pet store and is deducted as a monthly charge.
Below is a list of makers of these monthly subscription boxes:

Total Monthly Cost of Owning a Cardigan Welsh Corgi
Your lifestyle, budget, and your dog's needs will dictate your monthly cost of ownership. You can expect your costs to include food, preventative medication, grooming, toys, cleaning supplies, and waste clean-up products.
Cardigan Welsh Corgis could require additional monthly healthcare costs at some point in their lives.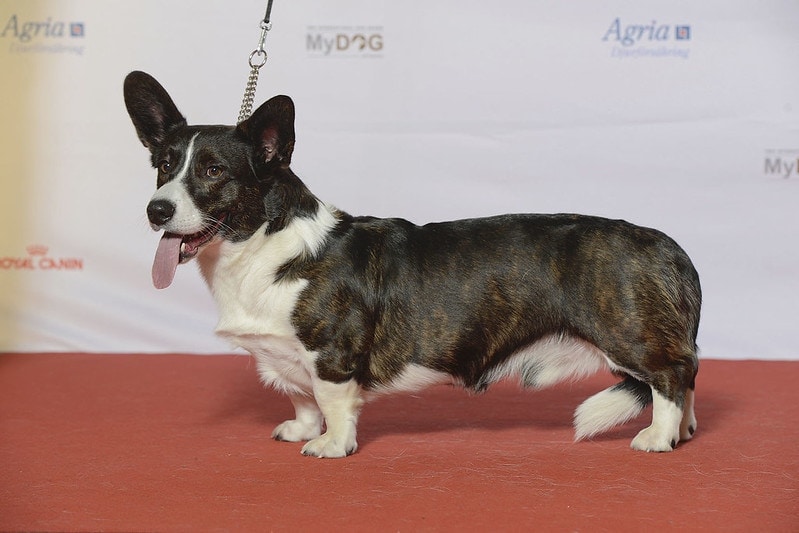 Additional Costs to Factor In
Owning a Cardigan Welsh Corgi can go far beyond your typical monthly costs. Here are some other costly considerations:
Pet Sitting/Boarding Costs
Vacations and travel aren't always dog-friendly. Any time you need to go out of town for business or vacation, you'll need to consider having a pet-sitter or boarding facility available.
Training Classes Costs
Training classes may be something to consider for your Cardigan Welsh Corgi. Dogs can benefit greatly from proper training. You can expect to pay $30-$80 per class.
Damages Costs
Dogs can be destructive, especially during the puppy phase. Keep in mind that you may be replacing household items that get destroyed by your dog. Of course, the price will vary depending on the items being replaced.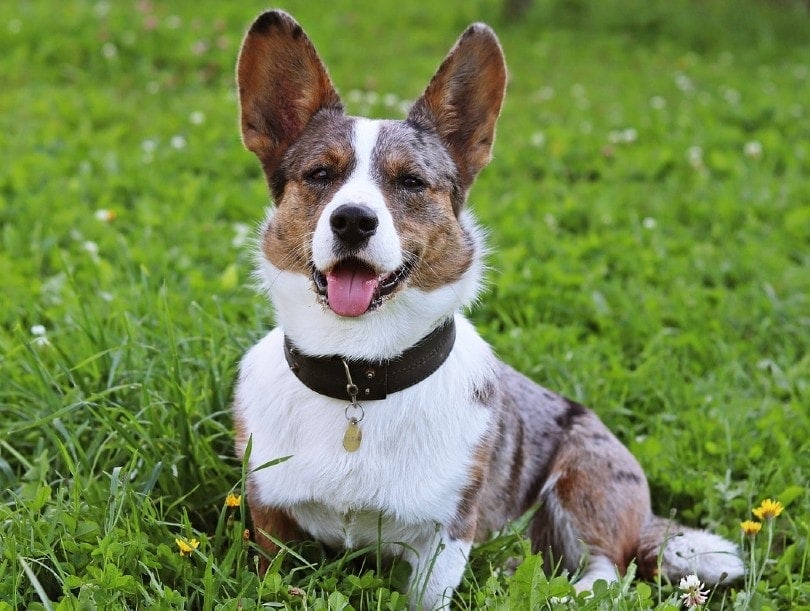 Illness or Injury Costs
You will always want to be financially prepared for emergencies. You never know what life with throw at you and your pet.
Veterinary emergency care is very expensive. You will have a minimum of an examination fee, diagnostic, and any necessary prescriptions.
Diagnostics typically include ultrasounds, X-Rays, and lab work and the cost of these procedures can vary.
Emergency exams can range from $50 to $200. The price for X-Rays is generally between $150 and $250. Diagnostic bloodwork can run anywhere from $100 to $200.
Prices for an ultrasound range from $200 to $500 or more depending on the area being scanned, the type of equipment used, the level of training of the doctor, and additional supplies and materials needed.
Teeth Cleaning Costs
Dental care is very important to your dog's health and well-being. You do have the option to brush your dog's teeth at home but you'll want to keep an eye out for tartar build-up. A dental cleaning at a veterinary clinic is expensive due to the need for anesthesia during the procedure. Costs increase if a tooth extraction is needed. Expect to pay $200 at the very minimum for this service.
Owning a Cardigan Welsh Corgi On a Budget
You shouldn't cut corners when owning a dog but there are plenty of options available for you to have some money here and there. Let's take a look below:
Cardigan Welsh Corgi Adoption
Adoption is rewarding for both you and your dog. The cost of adopting a Cardigan Welsh Corgi is also much less expensive when considering upfront costs. Adopted pets from rescue groups are already spayed or neutered and have had all necessary vaccines and veterinary care.
Pet-Proofing
You should look into pet-proofing your home before bringing a dog into it. Pet-proofing can help avoid any health hazards and the destruction of your personal property.
Couponing/Bargain Shopping
Look into couponing for pet products. If done properly, you can save a decent amount of money on your favorite brands. Cashback apps are growing increasingly popular as well. Always keep an eye out for sales and price-matching possibilities.
Saving Money on Cardigan Welsh Corgi Care
Shop for a Veterinarian
Do your research before choosing a veterinarian. Some clinics come with higher overall prices. This can be due to the size of the facility, staffing, and amenities. You could look for a clinic that has lower prices but offers state-of-the-art care.
Learn How to Groom
The Cardigan Welsh Corgi is not difficult in terms of grooming. If you take this responsibility on yourself, you can cut costs of getting it done at a clinic or grooming facility. You'll want to begin nail trimming at a young age so that your dog is not combative during the process.
In-Home Training
If you have the time and patience, you can skip out on training classes and work on the proper training techniques and socialization from home. Keep in mind that training is essential for your dog and you won't want to cut corners if choosing home training.
Dog-Friendly Travel
Dog-friendly vacations are always an option to avoid pet sitting or boarding costs. You could always see if a friend or family member would be able to help out during this time.

Conclusion: Cardigan Welsh Corgi Price
Depending on your choice of adoption or purchasing from a breeder, you can expect to pay anywhere from $150-$2,000 for a Collie.
The initial setup for a Collie will likely run somewhere between $450-$1,500 for veterinary care, food, and needed supplies.
The average monthly cost of owning a Collie will range anywhere from $80 to $200 per month.
As you can see, so many variables play a role in both the initial costs and monthly recurring costs of owning a Collie. Regardless, dog ownership is expensive but also very rewarding!
Related Reads:
---
Featured Image Credit: Welshea, Shutterstock