10 Cat Person Cat Food Alternatives 2023: Which Is Better?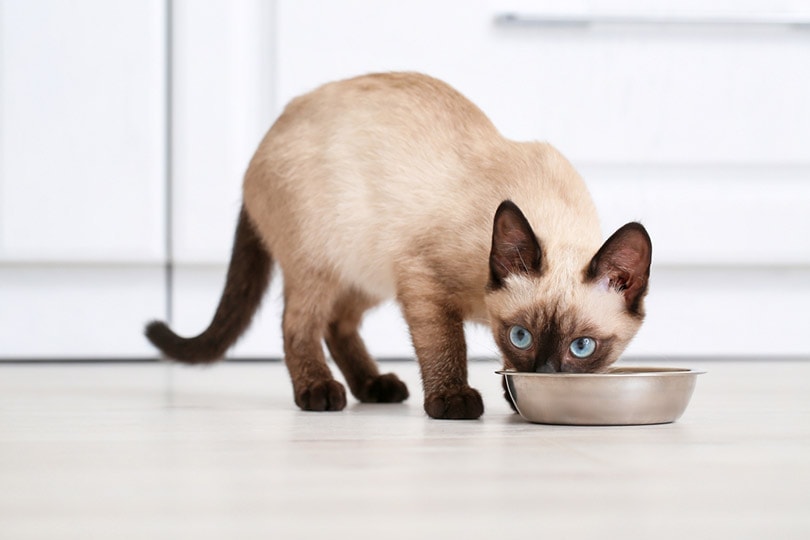 Cat Person is one of our favorite cat food delivery services, but we found several companies that offer similar products and delivery options. Buying pet food from the grocery or pet store can be a hassle, and sometimes, the stores do not carry the brands your cat likes the most. Subscription services typically cost more than standard cat food, but they offer high-quality meals delivered to your door. Whether your furball likes wet food, kibble, fresh meals, or raw food, we found the top Cat Person alternatives and developed in-depth reviews so you can pick the service that's ideal for your cat.
A Glimpse at Our Favorites in 2023
Rating
Image
Product
Details

Smalls

Uses USDA-certified ingredients
Fresh and freeze-dried raw meals
Protein and carbohydrate levels are ideal for cats
Click to Save 33%

Use code: Petkeen2022

Chewy

Massive selection
Great customer service
Competitive prices
Check Price

Open Farm

High protein
Flexible delivery
Low carbs
Check Price
The 10 Cat Person Cat Food Alternatives
1.

Smalls Fresh Cat Food Subscription Service vs Cat Person Cat Food
Smalls specializes in making gently cooked meals for cats. Several competitors produce meals for dogs and cats, but Smalls is focused only on felines. Its meals are high in protein and low in carbohydrates, and unlike commercial pet food companies, Smalls brand does not blast their food with high-temperature ovens. You can choose from two textures for fresh items, or you can order their freeze-dried raw meals.
Unlike other raw food brands, Smalls' crunchy raw food can be stored at room temperature in the cupboard. After receiving a sample kit to determine which food your pet enjoys, you'll receive a shipment every six weeks. We were impressed by the high-quality ingredients and Smalls' commitment to sustainability. Cat lovers seem happy with the service, and cats gobble up the premium meals. Although Smalls is not as pricey as other services, the $10 delivery fee is a little steep.
Smalls Human-Grade cat food is a great Cat Person alternative since their recipes are all limited ingredients, come from a single protein, and are veterinarian approved!
---
2.

Chewy Online Pet Store vs Cat Person Cat Food
It's not easy to find a company offering affordable cat food delivery, but Chewy is a great alternative for the money. When you sign up for Autoship, Chewy sends cat food to your house every month and gives you 35% off your first shipment. Most of the services on our list have limited menus, but Chewy has a massive inventory of products. You can purchase discount brands, premium food, raw meals, and prescription items.
If you're not interested in Autoship, you can order anytime and take advantage of free one-to-three-day shipping on orders over $49. Canceling an order or discussing a problem can be irritating with delivery companies, but Chewy has excellent customer service, and they're more concerned with helping customers than the competition. Chewy has few disadvantages, but they tend to discontinue products quicker than we would like.
Chewy offers a wide variety of cat foods which is ideal if you have cats who require different diets.
---
3.

Savage Cat Food Commercially Available Raw vs Cat Person Cat Food
Savage Cat Food offers the most flexible delivery options of any subscription company. You can have premium raw meals sent to your door every two weeks, four weeks, six weeks, or eight weeks. Savage features three protein choices: chicken, rabbit, and duck. The duck and chicken are sourced from California farms, and the rabbit comes from other U.S. states. The raw food is available in ground or diced textures, and all animal proteins are antibiotic-free and certified humane.
Savage also makes unique treats that your feline is sure to love, but they're not for all tastes. Whole quail, rabbit ears, and duck heads are not typical meals for most house cats, and some cat lovers may want to shield their eyes when their pets devour the dehydrated cuisine.
We can't choose which company we love more since your cat will be eating like royalty either way.
---
4.

Raised Right Fresh Cat Food vs Cat Person Cat Food
Your meal choices are limited when you have a new kitten in the house. Raised Right makes homecooked meals that are made for felines of all ages. Raised Right cooks its ingredients at lower temperatures to improve the flavor and retain nutrients. Each of their four meals contains at least 20% crude protein and less than 2% carbohydrates. You can also add Meat Bites or Shake A Flakes to your order for tasty treats, and you can choose 7-week, 14-week, or 28-week delivery.
Raised Right produces high-quality meals that resemble human cuisine, but it has more menu items for dogs than cats. The free delivery for full boxes seems like a good deal, but you have to order 16 bags of cat food. If you have plenty of space in your fridge, Raised Right may be the right service for you.
---
5.

Just Food for Dogs Fresh Cat Food vs Cat Person Cat Food
Just Food for Dogs was previously a dogs-only company, but it also offers a nutritious Fish and Chicken meal just for felines. It's made with whole Atlantic sardines, chicken thighs, chicken hearts, Alaskan Pacific wild-caught cod, chicken liver, vitamins, and minerals. The grain and gluten-free recipe is suitable for cats with sensitive guts and allergies, and the varied animal and fish proteins appeal to adult cats of all ages. Just for Dogs has one of the most flexible delivery schedules of any subscription service. They ship every 1 to 8 weeks and give you free shipping with a subscription.
Customers and their pets seem happy with Just Food for Dogs, but the service will be more practical for cat lovers when they expand the menu. Although the company provides a portion recommendation chart, the 18-ounce bags are not as convenient as Cat Person's portions.
---
6.

Open Farm Humanely-Raised Cat Food vs Cat Person Cat Food
Open Farms makes premium dry and wet meals high in protein, low in carbohydrates, and enhanced with prebiotic fibers for healthy digestion. The company only uses humanely-raised animals and wild-caught fish in its recipes, and each ingredient is 100% traceable. Open Farms provides free shipping on orders over $50, and it has a flexible delivery schedule when you sign up for automatic shipping. It also sells wholesome bone broths and goat's milk. If you're not interested in a subscription, you can order single bags from one of Open Farm's online partners.
---
7.

Raw Paws Raw Cat Food vs Cat Person Cat Food
Raw Paws carries more raw menu items than its competitors, but it also sells meals for special diets, chews, treats, and food toppers. Raw Paws only uses local farms to supply its massive inventory, and its selection of raw food is impressive. Whether your pet craves beef kidneys, smelt, or ground turkey, Raw Paws has numerous protein types for sale. If you're new to raw diets, you can schedule a custom meal plan or speak to a raw meat specialist for advice. Customers of Raw Paws love the service, but the deliveries require a lot of space in your freezer. Although the organ meat looks fit for humans, its large chunks are difficult to portion for a little cat.
---
8.

Bobcat Raw Food vs Cat Person Cat Food
Bobcat Raw Food produces small-batch raw meals for cats and only uses USDA-certified meat. It ships orders around the country and offers local delivery to residents of Houston, Texas. Bobcat's menu includes chicken, pork, venison, rabbit, raw goat's milk, and dehydrated rabbit ears. The meals are packaged in 32-ounce vacuum-sealed bags, and the flat packages are easier to store in the freezer than competitors. The company's website includes information about transitioning to a raw diet, and you can view the ingredients, but you cannot examine the nutritional information. We could not find many reviews about Bobcat, but customers seem happy with the service.
---
9.

Darwin's Raw Cat Food vs Cat Person Cat Food
Darwin's has been making raw meals for cats and dogs for over 15 years, and its meals use only USDA-certified ingredients. The raw products are free of fillers, preservatives, and hormones. Cats can choose between raw chicken or turkey, and cats suffering from kidney issues can try Darwin's Kidney Support Formula with a prescription. Although the company makes wholesome meals, it only offers three meals for cats, and one requires veterinary approval. Most customers are satisfied with the company, but finicky cats may be better off using a service with a more extensive menu. Compared to other raw food makers, Darwin's is a bit expensive.
---
10.

My Pet Carnivore Raw Cat Food vs Cat Person Cat Food
My Pet Carnivore is a raw food company based in Indiana with an extensive menu for dogs, cats, and ferrets. Unlike its competitors, My Pet Carnivore has an updated counter on each product, so you'll know which products are out of stock. It produces meals you're unlikely to find anywhere else, such as Ground Lake Herring, Ground Lake Trout, and Duck Hearts. My Pet Carnivore has its own delivery service for Indiana residents and ships to other states through FedEx. If you live near a My Pet Carnivore store, you can pick up your order and save money on shipping. The company has affordable prices, but it makes more products for dogs than cats. Unlike other pet food services, My Pet Carnivore does not provide customized meal plans.
---
Buyer's Guide: How to Choose the Best Cat Person Cat Food Alternatives
Before choosing a Cat Person alternative, you can look at these tips to help decide which company is perfect for your pet.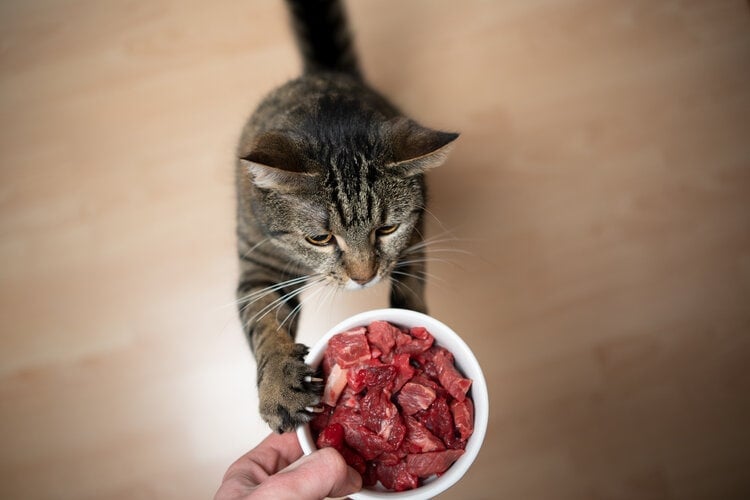 Menu Size
Cat Person has a large menu, but some of the companies on our list have limited options for cats. That may not be important for some pet parents, but smaller menus are not ideal for picky cats. If you only have two or three options, your pet may grow tired of the food and refuse to eat. Retailers like Chewy may be more suitable for fuzzy kitties than the fresh food services with fewer meals.
Delivery Options
Although most companies offer monthly deliveries, some have flexible options that allow you to receive orders several times a month. If you prefer weekly or bi-weekly shipments, be sure to check the company's fees for shipping. The fees can add up if you do not meet the minimum requirement for free shipping. Also, some companies have restrictions on the delivery location. If you live in an apartment but receive mail in another area, you may be unable to order from a delivery service.
Reliability of the Manufacturer
The company's reputation is a critical element to consider when shopping for subscription services. Reading reviews from a manufacturer's website is rarely helpful since the negative comments are usually deleted, but off-site reviews may help you form an opinion. A few complaints should not keep you from using a service, but you're better off choosing another company when you see multiple problems over several years.
Automatic shipping is helpful, but some manufacturers have issues deactivating it after the membership is canceled. Before using the auto-ship option, research the company's policies and check the comments for evidence of overcharging or ignoring requests to cancel.
Shipping Delays
Nearly every industry is experiencing shipping delays, but some manufacturers are dealing with it better than others. Dry food and canned items are less perishable than raw and fresh meals, and they're less affected by shipping delays. If you're concerned that your cat's meals will be delivered at odd times or sit too long outside, you're safer choosing a subscription that does not offer raw or fresh meals.
Freezer Space
If you have limited room in your refrigerator for bulk orders of cat food, you may have to use services that provide wet food, kibble, and freeze-dried items. Raw food has become more popular, but you need significant freezer space to store the meals. Families with multiple felines may need a second freezer if every cat eats raw meals. However, cat lovers who want their pets on a raw diet can use the freeze-dried raw meals that can be stored at room temperature.
Price
Delivery services are more expensive than shopping at the grocery or pet store, and you may have to modify your pet food budget when you get a subscription. Luckily, there are fewer price variations for cats than dogs. Your cat's weight may affect the subscription price, but most cats weigh between 10 to 20 pounds. Dog owners, especially those with giant breeds, pay much more for meal deliveries than cat owners.
Feline Preference
The companies on our list make premium food, but even the highest-rated selection may not agree with your cat. Felines can be challenging to please, and experimenting with different services may be necessary to satisfy your pet. If you have a fussy cat, you can try the services that offer sample packs with several meal choices.
Conclusion
Our reviews detailed the best Cat Person alternatives, but our overall favorite was Smalls. Its meals contain the ideal levels of protein and carbohydrates for cats, and we love the option of choosing fresh meals or freeze-dried raw food. Unlike many of its competitors, Smalls only makes food for cats. Our next pick was Chewy, and you're unlikely to find another retailer with an inventory as large. Chewy has an impressive selection of cat food brands, and you can also order prescription drugs, toys, and cat supplies.
---
Featured Image Credit: Pixel-Shot, Shutterstock