225 Dog Names for Belgian Malinois: Ideas for Athletic & Intelligent Pups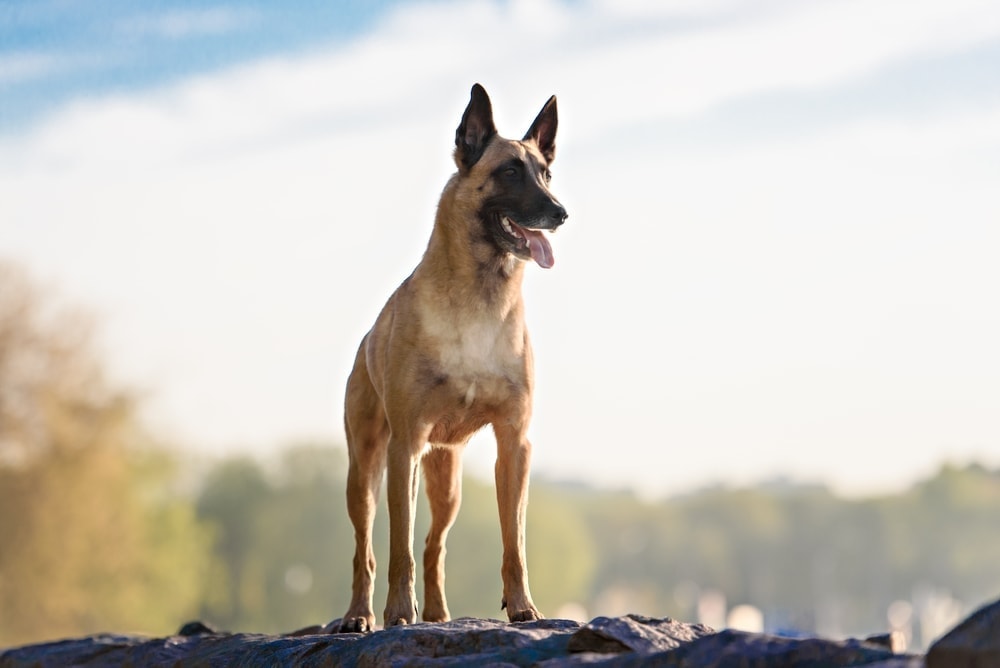 The Belgian Malinois is an incredible breed that is respected by many. These dogs are athletic, agile, and of superior intelligence with a working drive that goes unmatched. They are most known for their roles in military and police work, which they excel at.
If you are on the hunt for a name for your new Belgian Malinois, we have some pretty amazing ideas all laid out for you. We did some digging to come up with names that are worthy of this remarkable breed and helps highlight their courage, confidence, and hardworking nature.

Male Dog Names for a Belgian Malinois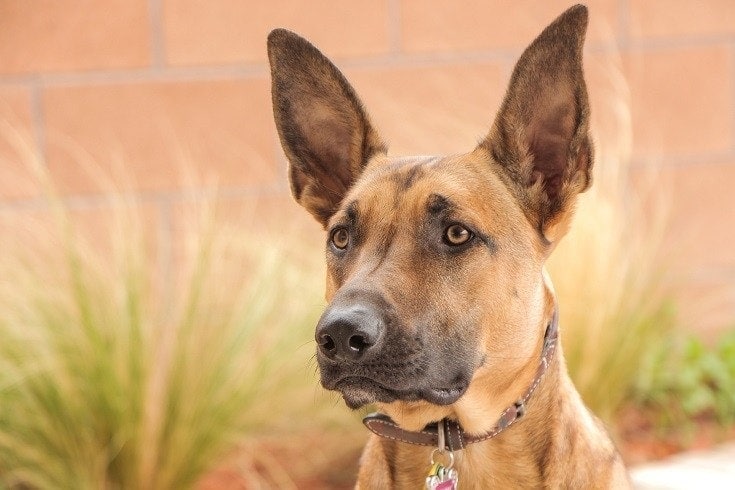 Magnum
Six
Sargeant
Kinetic
Bedlam
Alpha
Delta
Kip
Leo
Bullet
Chase
Ranger
Captain
Scout
Major
Brutus
Boomer
Finn
Perry
Apollo
Ace
Creed
Duke
Chief
Hank
Justice
Murray
Nash
Chip
Gauge
Ruger
Boone
Neo
Dash
Theo
Damon
Zeke
Hunter
Claus
Niko
Silas
Ace
Kobe
Kage
Clyde
Tian
Kylo
Odin
Cassius
Nitro
Jack
Beau
Artie
Ripley
Enzo
Chance
Mack
Vader
Thor
Bane
Diesel
Loki
Arlo
Murphy
Luther
Hannibal
King
Zed
Kobra
Rex
Nero
Diablo
Colt
Ruger
Enzo

Female Dog Names for a Belgian Malinois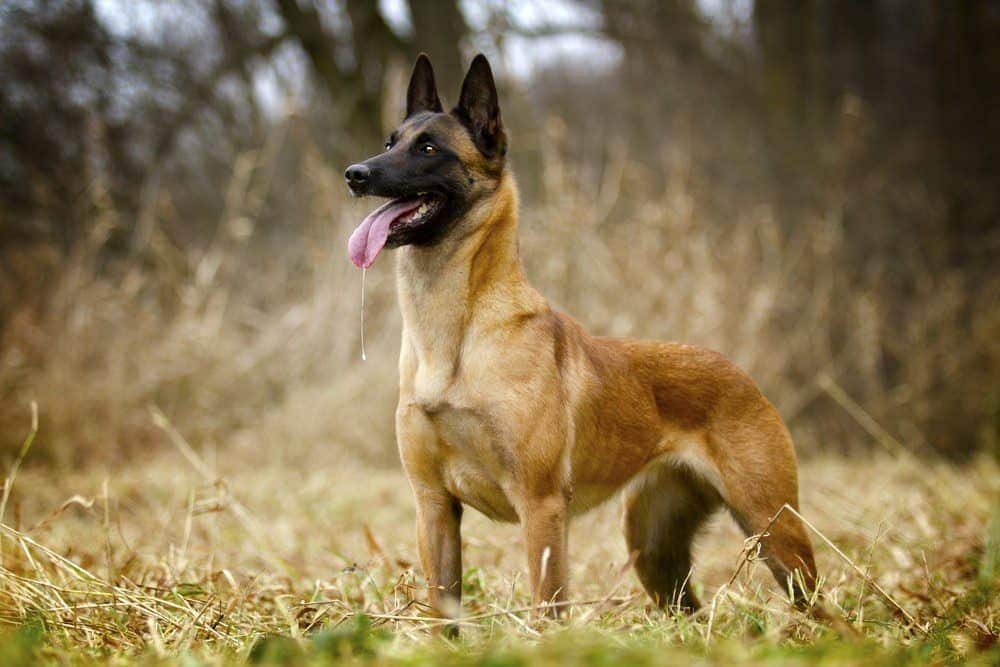 Cadence
Freya
Artemis
Echo
Skye
Ember
Cleo
Phoenix
Alecto
Pandora
Athena
Scarlett
Gypsy
Lillith
Valkyrie
Venus
Lyra
Shelby
Hope
Greta
Eve
Onyx
Penny
Ophelia
Jersey
Nova
Colby
Astra
Ella
Tia
Sydney
Josie
Bella
Winnie
Riley
Bailey
Sierra
Goldie
Tess
Nina
Delilah
Rose
Gerty
Zara
Indigo
Ruby
Harley
Luna
Jewel
River
Millie
Lila
Harlow
Blaze
Reese
Hera
Lexis
Eden
Karma
Fallon
Rory
Lux
Mia
Jade
Dallas
Sage
Quinn
Zoey
Annie
Blair
Suri
Raina
Klara
Della
Tatum

Police & Military Dog Names from Movies and TV
Since this breed has a deep connection in both law enforcement and military, we've included some of the most popular police and military names from movies and television.
Max (Max)
Cairo (SEAL Team)
Jenko (21 Jump Street)
Schmidt (21 Jump Street)
Kimble (Kindergarten Cop)
Lee (Rush Hour)
Carter (Rush Hour)
Barbady (South Park)
Yates (South Park)
Payton (Ride Along)
Olivia (Law & Order SVU)
Elliot (Law & Order SVU)
Dibble (Top Cat)
Jerry Lee (K9)
Odafin (Law & Order SVU)
Kate (Castle)
Lennie (Law & Order)
Abbie (Law & Order)
Grissom (CSI)
Joe Friday (Dragnet)
Frank (Columbo)
Sonny (Miami Vice)
Rico (Miami Vice)
Gibbs (NCIS)
Kojak (Kojak)
Lily (Cold Case)
Jimmy (The Wire)
Turner (Turner and Hooch)
Vic (The Shield)
Peralta (Brooklyn Nine-Nine)
Holt (Brooklyn Nine-Nine)
Rosa (Brooklyn Nine-Nine)
Reagan (Blue Bloods)
Andy (NYPD Blue and The Andy Griffith Show)
Starsky (Starsky & Hutch)
Hutch (Starsky & Hutch)
Wiggum (The Simpsons)
Nolan (The Rookie)
Lucy (The Rookie)
Clementine (RENO 911!)
Harmon (JAG)
Baker (Murder, She Wrote)
Benson (Major Payne)
Gomer (Full Metal Jacket)
Rafe (Pearl Harbor)
Mannix (Mannix)
Alonzo (Training Day)
Axel (Beverly Hills Cop)
Smitty (Futurama)
Url (Futurama)
Carl (Family Matters)
Clarice (The Silence of the Lambs)
Munch (Law & Order SVU)
Rockford (The Rockford Files)
Quimby (Inspector Gadget)
Swanson (Family Guy)
Deckard (Blade Runner)
Somerset (Se7en)
Drebin (The Naked Gun)
Riggs (Lethal Weapon)
Murtagh (Lethal Weapon)
Gerard (The Fugitive)
Malone (The Untouchables)
Ness (The Untouchables)
Grimes (The Walking Dead)
Marge (Fargo)
Horatio (CSI: Miami)
Mahoney (Police Academy)
McClane (Die Hard)
Rosco (The Duke of Hazzard)
Walker (Walker, Texas Ranger)
Gordon (Batman)
Elisa (Gargoyles)
Marshal (Bravestar)
Joss (Person of Interest)

Top 5 Tips for Naming Your Belgian Malinois
Naming your dog can be overwhelming. After all, this is a name that will stick with them for life. We recognize how important of a decision this is, so we've included some additional tips on finding the right name in case you've found yourself undecided.
1.

Give Them a Fitting Name
If you are bringing home a Belgian Malinois, you are bringing home an intense, intelligent, and athletic dog that is impressively hardy. It's a good idea to pick a name that is fitting of their overall characteristics as a breed coupled with their individual personality traits.
---
2.

Shorter Syllables Are Easier to Learn
You are dealing with an incredibly intelligent breed here, but regardless, it's easier for any dog to pick up on and remember its name when it has fewer syllables. As a general rule, it's recommended to give names with one to two syllables to help them learn and understand more quickly. This isn't a necessity of course, but you should consider how easy your chosen name is to understand.
---
3.

Seek Outside Inspiration
If you have reached a snag with name ideas, try thinking about some of your favorite characters, actors, singers, or historical figures for inspiration. You can also try searching names and their meanings to see if you find one with a meaning that suits your pup well.
---
4.

Seek the Help of Others
There's nothing wrong with asking for some ideas from family or friends when you are searching for the right name. If you are part of a family, involve the entire house in the process to make it more fun and memorable. You never know what kind of ideas others may have up their sleeves.
---
5.

Keep It Appropriate
Since you will share your dog's name with your family, friends, neighbors, and veterinarian, it's a good idea to keep it the name appropriate so that you are comfortable sharing (and shouting.)

The 10 Interesting Facts About the Belgian Malinois
There's a long history behind the Belgian Malinois and its accomplishments. Knowing more information about your breed may be able to give you the inspiration you need to narrow down your name search. Here are some of the most interesting facts about these incredible dogs:
1.

Belgian Malinois Are Named After a City in Belgium
The Belgian Malinois is one of the four Belgian herding dog breeds, all of which are very closely related. They were originally bred in the northwestern region of Belgium in the city of Malines, also known as Melechen in the 1800s.
---
2.

The Breed Makes Great Police Dogs
German Shepherds have long held the spot for being the most well-known police dogs but the Belgian Malinois has also been used for policework in the United States since the early 1900s. They are currently one of the top breeds chosen for police work due to their intelligence, size, scent capabilities, and overall drive to work.
---
3.

Belgian Malinois Are Commonly Used in Military Operations
In addition to police work, this breed is also common in military operations. They are fantastic candidates for military dogs because of their stealth, loyalty, and agility. The Belgian Malinois works closely with some of the most elite military groups in the nation. A dog named Cairo was part of SEAL Team 6 and assisted in the takedown of Osama Bin Laden.
---
4.

They Were Originally Bred as Herding Dogs
While the Belgian Malinois is most commonly associated with police and military work, agility, and being a top breed choice for personal protection, they were originally bred as herding dogs. They were responsible for herding a variety of livestock alongside other similar breeds. To this day, they still maintain their strong herding instincts.
---
5.

Belgian Malinois Make Great Skydivers
When it comes to typical dog activities, skydiving likely won't cross your mind. The Belgian Malinois has taken to the skies and done so well that they are even trained to jump on their own. They jump out of planes with their fellow military parachutists and are much better candidates than German Shepherds because they are smaller and more compact.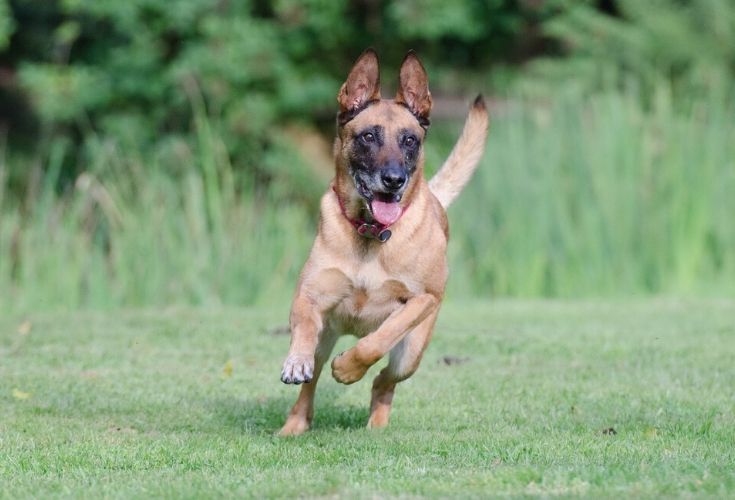 ---
6.

They Are Intense Working Dogs
This breed excels in so many areas because they are hard workers that bring a ton of intensity and intelligence to the table. While the Belgian Malinois can easily win over anyone with their sharp looks and incredible traits, they aren't meant to be spoiled, lazy housepets. This is a breed that needs a job and they should only be placed with more experienced, active owners that know how to handle the breed and meet their needs.
---
7.

They Are Often Mistaken for German Shepherds
Belgian Malinois have some very similar traits to German Shepherds, which leads many to mistake the two. After all, they have a similar personality, which makes both breeds popular in law enforcement and military operations. While they are both herding dogs with shared ancestry, they aren't as closely related as one may think.
---
8.

They Are Referred to By More Than One Name
Here in the United States, we know them most commonly as the Belgian Malinois, but they are also referred to as the Belgian Sheepdog and the Belgian Shepherd Dog.
---
9.

Belgian Malinois Are Generally Healthy
Most purebred dogs have certain genetic health conditions that are common to the breed. The Belgian Malinois is a quite healthy pedigreed breed, largely because the years of selective breeding put the focus on having healthy, athletic working dogs that are fit for the intense duties they are tasked with. They are more likely to suffer from ligament issues, hip and elbow dysplasia, and work-related injuries.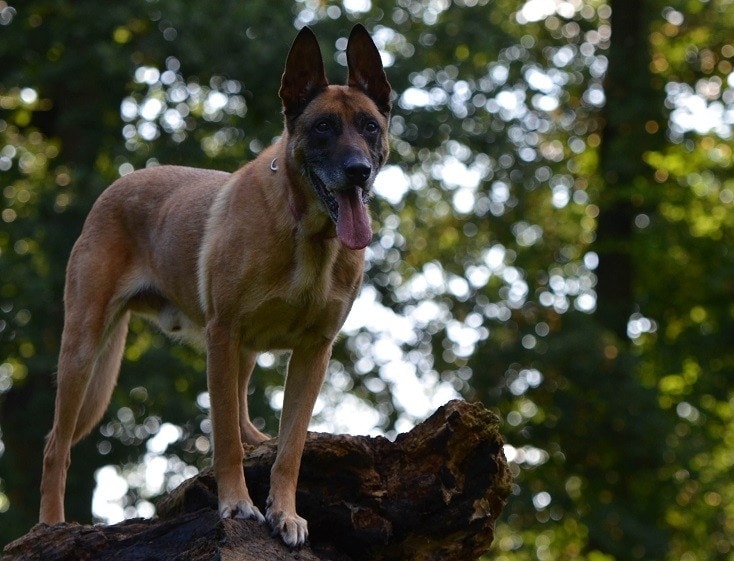 ---
10.

They Served in World War I
The Belgian Malinois began its military duties during the First World War. They were the first war dogs to carry messages for the Allies. They were also used to assist the Red Cross and were rumored to have pulled ambulance carts and also carts full of ammunition.

Final Thoughts
Naming is a small part of the fun that you are in for with your new Belgian Malinois. Hopefully, you've found a name on this list that perfectly suits your brand-new companion. If you find yourself hung up, don't forget to keep some of the naming tips and facts about the breed in mind if you need a little extra inspiration.
---
Featured Image Credit: Ekaterina Brusnika, Shutterstock