How to Save Money at PetSmart in 2023: 15 Great Tips
Providing our pets with quality products is essential to their health and happiness. But pet expenses can quickly add up, impacting our budget. That's where savvy shopping strategies come into play.
If you're a pet owner looking to save money while shopping at PetSmart, you're in luck! We've compiled 15 practical tips to help you stay under budget without compromising quality.


The 15 Tips for Saving Money at PetSmart
1.

Sign Up for the PetSmart Loyalty Program
Signing up for the PetSmart loyalty program is a great way to save money while shopping. When you join the PetSmart Treats program, you'll earn points for every purchase at PetSmart.
These points can add up over time, and you can even redeem them for discounts on future purchases! So, the more you shop at PetSmart, the more points you'll earn, and the more money you can save on your pet supplies.
The loyalty program also often offers exclusive deals and promotions to its members. That gives you even more opportunities to save on pet food and essentials!
---
2.

Check for Weekly Ad Specials
One effective way to save money at PetSmart is by keeping up with their weekly ad specials. PetSmart often has special promos, discounts, and deals on its website or weekly ads. By checking these ads, you can stay informed about the offers and discounts available on pet supplies.
You can access most of their weekly ads by visiting their website. Make sure to pay attention to any special promos, like BOGO offers or discounted bundle deals.
You may also find their weekly physical ads in-store or in local newspapers. These ads often highlight featured products and provide further details on any ongoing sales. Reviewing the weekly ads lets you identify the best deals and plan your purchases before your trip to the market.
These weekly ad specials are a feasible and effective way to stay informed about the latest promos and sales. Whether you're shopping for pet food, toys, or grooming supplies, check them out to avoid missing any money-saving opportunities.
---
3.

Utilize Coupons and Promo Codes
A common yet under-appreciated money-saving tip is using coupons and promo codes. Coupons and promo codes at PetSmart offer discounts on many pet products, helping you make the most of your budget.
The best place to look for coupons and promo codes is online. You can visit coupon websites, pet-related forums, and PetSmart's official site for easy access. Many websites even offer printable coupons or digital codes that you can use during online checkout.
You can also sign up for PetSmart's email newsletters or loyalty programs. They often send exclusive coupons and promotional offers to their subscribers. Keep a close eye on your inbox so you don't miss these money-saving opportunities.
Also, check your local newspapers and circulars for PetSmart coupons. They may include store-specific discounts or special offers to use on your next visit. PetSmart also carries many pet products that come with manufacturer coupons!
Before heading to PetSmart, create a shopping list of your needed items. Then, you can easily check if any of your coupons correspond to those items, maximizing your savings and avoiding impulse purchases.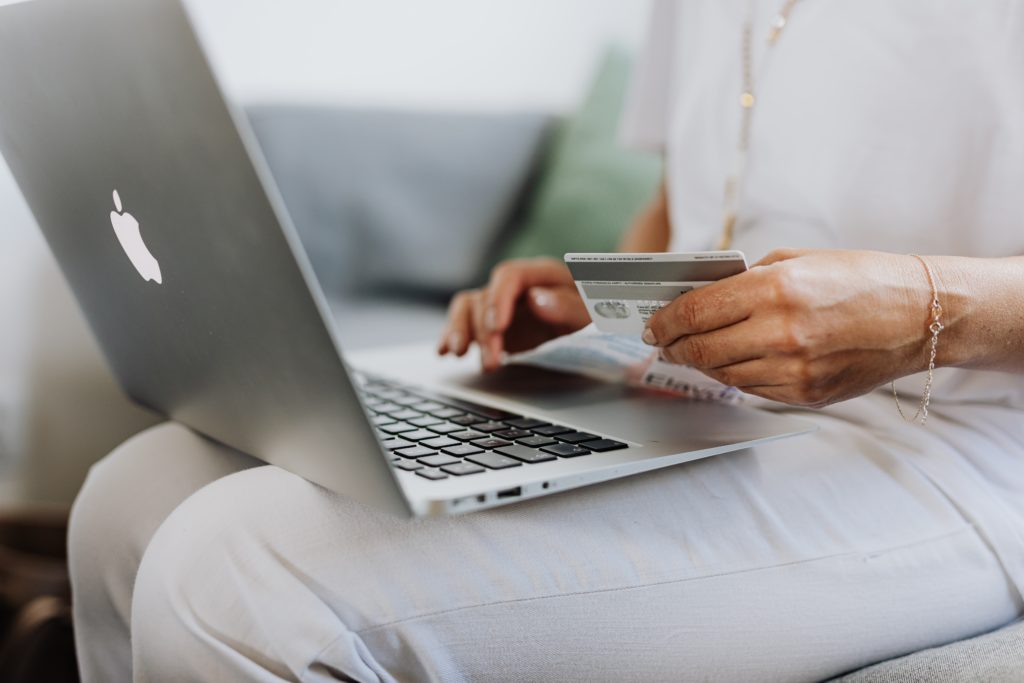 ---
4.

Follow PetSmart on Social Media
Staying connected with PetSmart through social media platforms is a smart strategy. It allows you to access some of their exclusive deals, promotions, and upcoming sales events. These can include discounts, limited-time offers or special promos for holidays or events. With the click of a follow button, you can be among the first to find out about exclusive deals.
PetSmart also runs flash sales and daily deals on its social media platforms. These time-limited offers provide significant discounts on various pet supplies. You'll have real-time access to these flash sales and daily deals if you follow them.
The store may even grant its social media followers early access to sales events. That means you can start enjoying the discounts before the general public. You'll be notified in advance about upcoming sales so you can maximize your savings.
They also host contests and giveaways on their social media platforms. So, you have the chance to win free pet products, gift cards, or other valuable prizes.
---
5.

Take Advantage of PetSmart's Price-Matching Policy
PetSmart's price-matching policy helps you get the best price for your pet supplies. This policy requires them to match the price of an identical product if you find it at a lower price in a competitor's store. It's a great demonstration of PetSmart's commitment to competitive prices and customer satisfaction.
But the product has to be identical to the one sold at PetSmart to qualify for the price match. That includes brand, size, model, and any other relevant specifications. Make sure to compare the products to ensure they are truly identical.
PetSmart also requires verification of the lower price from the competitor. You can provide a physical or digital ad, a flyer, or a valid link to the competitor's website. This ensures that the price match is valid and avoids any misunderstandings. The best part is that this price-matching policy applies to both in-store and online purchases.
Still, there may be certain limitations within the policy. These can include clearance sales, closeout items, limited-time promotions, and pricing errors. Make sure to read the terms and conditions thoroughly to understand any restrictions.
---
6.

Shop During Holiday Sales and Events
PetSmart offers increased discounts on many products during holidays and special events. These can range from a percentage off the regular price to special bundles or even some BOGO offers. Keeping track of these promotions can result in big savings on your pet supplies.
Many holiday sales and events also feature doorbuster deals, making highly discounted items available in limited quantities. But these deals are only available for a short period or on a first-come, first-served basis. Learn about the holiday sales window to make sure you get your hands on all discounted items!
Plus, holidays bring an inventory of themed pet products and promotions. For example, during Halloween, PetSmart may offer discounts on pet costumes. During the winter holidays, you can find sales on holiday-themed beds and accessories.
Another noteworthy event is PetSmart's anniversary, which the store celebrates with a special sale. You can expect major discounts and offers across many pet supplies during this time.
---
7.

Use the Auto Ship Program
PetSmart's Auto Ship program ensures you never run out of pet supplies while saving money. The program allows you to set up automatic deliveries of your pet's supplies from the comfort of your home! You'll also be able to select the frequency of these deliveries, whether weekly, biweekly, or monthly.
Plus, you have complete control over your Auto Ship schedule. Aside from the delivery frequency, you can also adjust the products or quantities through your PetSmart account. This way, you can ensure the deliveries align with your pet's eating patterns and avoid unnecessary stockpiling.
As an Auto Ship member, you'll often receive exclusive discounts on eligible products. These discounted prices are lower than the regular retail price, letting you save more money on your pet supplies over time.
Auto Ship members also enjoy priority access to limited-stock or high-demand products. That means you'll have a better chance of securing popular items before they sell out.
---
8.

Purchase in Bulk
Buying pet supplies in bulk offers cost savings and convenience. Bulk purchases often come at a lower per-unit cost, reducing the number of shopping trips. You can also customize portion sizes, avoid price fluctuations, and enjoy discounts.
But first, check expiration dates and ensure you have enough storage space for bulk items. By planning and comparing prices, purchasing in bulk can save you tons of money. It also gives you a chance to restock pet food, treats, and litter supply before it runs out.
---
9.

Compare Prices Online
When shopping at PetSmart, comparing prices online is always a good idea. Check other pet supply retailers and online marketplaces to get the best price. Many websites have tools that let you compare prices across different platforms, simplifying the process.
By doing your research on pricing, you can make informed decisions and spend less on your pet supplies. Don't forget to factor in shipping and find applicable discounts to get the top value for your money!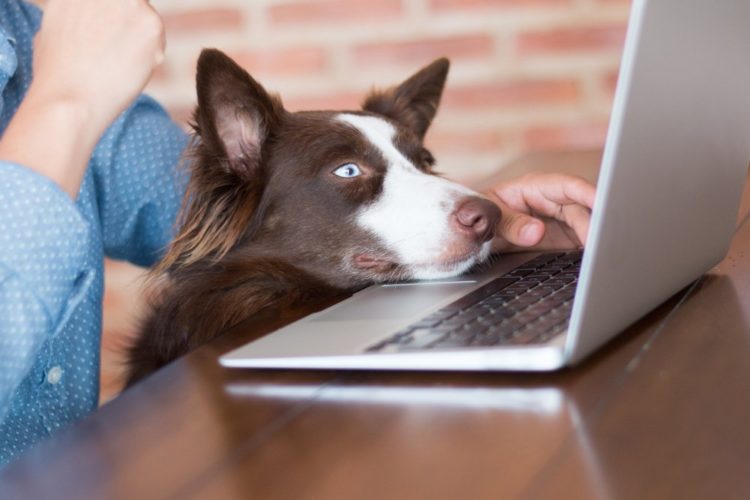 ---
10.

Attend In-Store Events
PetSmart often collaborates with local animal shelters to host adoption events. These events are a great spot to find a new furry companion for your family. You'll also benefit from special adoption fees or discounted supplies for your new pets.
PetSmart also offers training workshops and classes to help owners train their pets. These workshops provide valuable insights and training techniques, along with discounted or free training supplies.
During in-store events, you may also find promotions on grooming services or deals on grooming products. These promotions allow you to keep your pet looking their best without exceeding your budget.
---
11.

Shop During Clearance Sales
Shopping during clearance sales at PetSmart is a smart way to save money on pet supplies. PetSmart often holds clearance sales to make room for new inventory or discontinue certain products.
During clearance sales, they offer significant discounts on a wide variety of products. You can find pet food, toys, bedding, and accessories at heavily reduced prices! These discounts allow you to stock up on essentials without breaking the bank.
The best part is that PetSmart designates specific sections in-store and online for clearance items. These sections are easy to find, making your shopping trip simpler and quicker.
Clearance sales often feature products that are being discontinued or phased out from the inventory. These products are offered at reduced prices to clear out the remaining stock. It's a great opportunity to grab items that might not be available in the future.
Besides in-store clearance sections, PetSmart's website also has dedicated clearance pages. Shopping online during clearance sales provides convenience and access to even more discounted products. You can browse, compare prices, and have them delivered to your doorstep.
---
12.

Purchase Generic or Store-Brand Products
You can also consider buying generic or store-brand pet products at PetSmart to save money. These alternatives offer comparable quality to name brands without putting a hole in your pocket! Generic products also undergo testing to meet industry standards.
With many options available, you can find store-brand versions of any pet supply. Enjoy the value for your money by buying larger quantities at a lower cost. But don't forget to read labels and consult your vet to ensure the products meet your pet's specific needs.
---
13.

Opt for DIY Grooming
Grooming at home may seem tedious, but it's a cost-effective alternative to PetSmart's grooming services. Investing in grooming tools and supplies can save you a lot of money in the long run.
With DIY grooming, you can enjoy cost savings, convenience, learning opportunities, and bonding time. Remember to research and educate yourself on proper grooming and seek professional help when needed.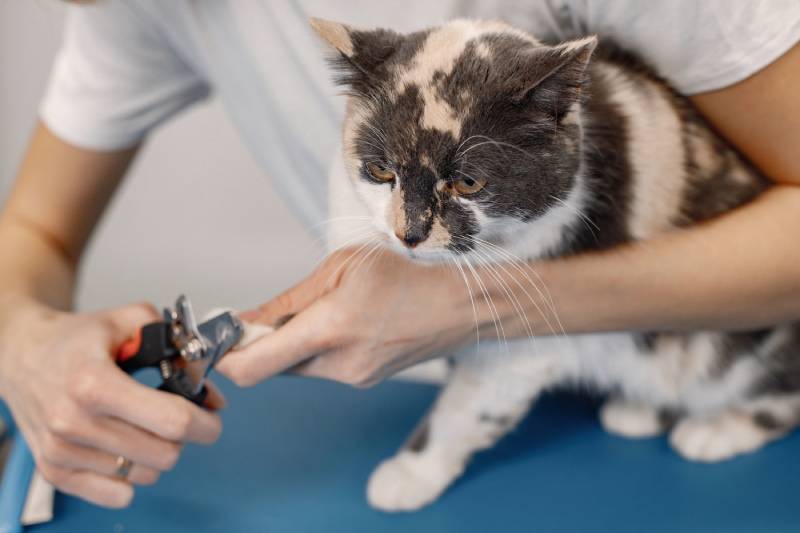 ---
14.

Don't Forget About Seasonal Discounts
PetSmart understands that certain products are more in demand during specific seasons. For example, during the summer, they offer discounts on flea and tick prevention products. Making use of this promotional period can save money on many pet supplies.
Seasonal discounts often come with a limited-time window. Watch PetSmart's website, newsletters, or social media channels to make sure you don't miss this period. This will keep you informed about temporary promos and savings before they expire.
---
15.

Keep Track of Your Pet's Needs
Lastly, avoid overspending by keeping track of what your pet really needs. Assess consumption patterns for items like food, treats, and litter. This will help you determine appropriate quantities and eliminate unnecessary items from the list.
Then, it's easier to check your shopping list and replenish only what's necessary. Consider bulk purchases for most-used items to enjoy lower prices and reduce plastic waste. Still, we recommend working with your vet to stay attentive to changing needs due to age or health conditions.
Conclusion
Saving money at PetSmart is entirely possible with a few smart strategies. You can make major savings on pet supplies by taking advantage of loyalty programs, weekly ad specials, and coupons.
With these tips, you can provide the best for your furry friend while keeping your budget intact. Happy shopping and happy savings at PetSmart!
See also:
---