100+ Maltese Dog Names: Adorable Ideas for Playful & Cute Dogs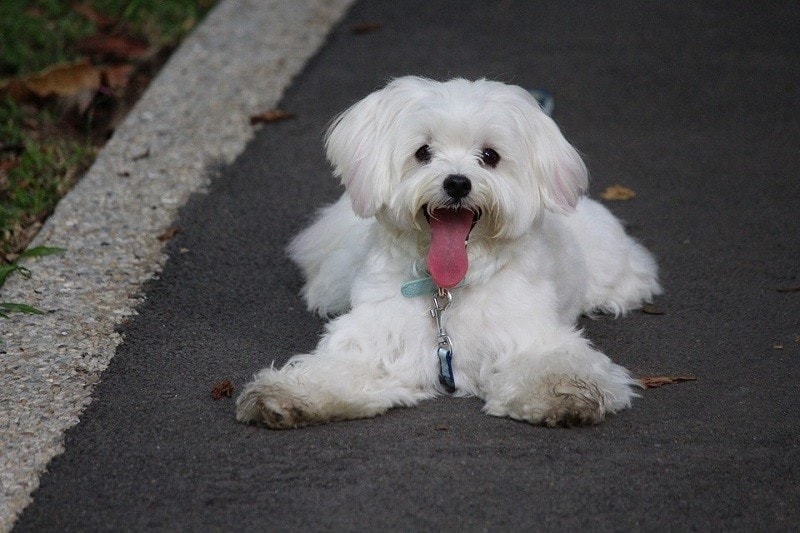 Are you searching for a great Maltese dog name? Look no further! We've gathered over 100 options, all perfect for this unique breed.
Gentle, affectionate, and tiny, the Maltese makes a great companion. This ancient dog has a beautiful, distinctive coat, adorable eyes, and a graceful gait. Plus, though they're a toy breed, Maltese dogs have full-sized personalities – charming, playful, and just a tad stubborn.
So what should you name your Maltese? We've listed classic, cute, and historical names for males, females, and puppies. No matter what your Maltese is like, we think you'll find the perfect name on this list. Scroll down to get started!

Female Maltese Dog Names
Amy
Alba
Emma
Juliet
Eleanora
Chelsea
Elsa
Elizabeth
Diana
Maria
Daisy
Molly
Lola
Viola
Margaret
Paola
Rose
Flavia
Gemma
Frida
Susanna
Arabella
Jojo
Fiona
Jemima
Beatrice
Pamela
Sarah
Maggie
Aurora
Male Maltese Dog Names
Leon
Spike
William
Timothy
Truman
Major
James
Steffano
Derek
Devon
Bob
Jonathan
Mike
Thomas
Warren
Filippo
Carlo
Greg
Phillip
Vance
Steven
Matteo
Marco
Captain
Larry
Ronald
General
Peter
Donald
Cute Maltese Dog Names
What could be cuter than a Maltese? Play up your adorable pup's best traits with a cute name. Here's a list of the best cute Maltese dog names ever:
Prince
Spin
Cloudy
Einstein
Diva
Cupcake
Pinwheel
Bella
Polka
Meringue
Bear
Cocoa
Romeo
Monster
Princess
Biggie
Marshmallow
Giant
Milkshake
Vanilla
Spots
Paws
Maltese Puppy Names
All of these names could work for Maltese puppies, but maybe you'd prefer a name that references your pup's even tinier stature? Keep reading to find the best names for Maltese puppies:
Teacup
Dot
Cookie
Cricket
Bumblebee
Atom
Baby
Chip
Button
Peanut
Little
Speck
Sprinkle
Shorty
Ping Pong
Bite
Iota
Tiny
Blueberry
Bean
Echo
Bitsy
Pint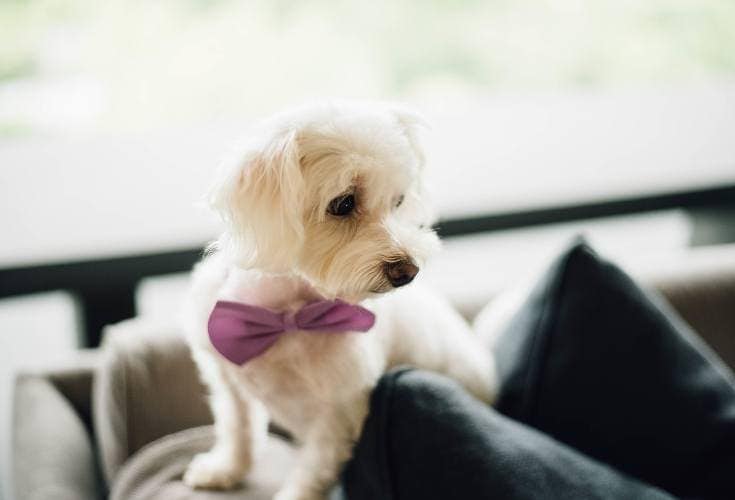 Historical Maltese Dog Names
Did you know that the Maltese breed originated in Italy thousands of years ago? These beautiful dogs were popular among the Roman nobility, along with the ancient Phoenicians and Greeks. Maltese dogs are sometimes called "Ye Ancient Dogge of Malta" because they're believed to date back 28 centuries! 
Why not pay tribute to this amazing history with a historical name for your Maltese? Here are some of our favorite options:
Claudius
Nero
Hannibal
Aphrodite
Caesar
Hera
Achilles
Athena
Cornelius
Zeus
Brutus
Babylon
Septimus
Severus
Agatha
Tiberius
Julius

Finding the Right Name for Your Maltese Dog
Maltese dogs are sweet and affectionate companions — so how do you find the right name for them? We have a few quick tips.
Think about your dog's appearance and personality. Is it more goofy or graceful? Pick a name that suits your pup. It's also a good idea to make sure you (and your family members) can easily pronounce the name. You'll probably be calling it out pretty regularly, so it shouldn't be too long and complicated. 
Now that you have the name, check out some new gear: 
With that in mind, we hope you've found a great name for your beloved Maltese. Whether you choose a cute, classic, or historical name, your pup will thank you for taking the time!
Haven't found the right one on our list of Matlese names? Try one of these lists:
---
Featured Image Credit: touda80, Pixabay