100+ Fluffy Dog Names: Soft, Cuddly & Shaggy Ideas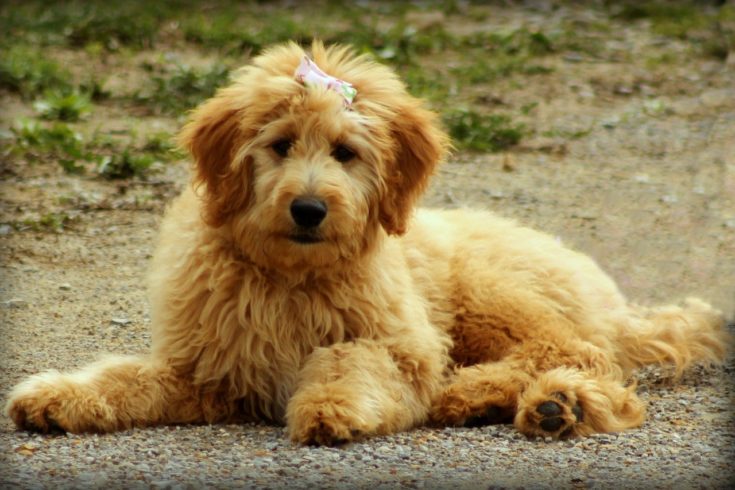 If you're looking for fluffy dog names, you will find that there are numerous ways to describe the fluffiness of your pet through its title. Whether they are male or female, or big or small, we've put together a list of over 100 names for fluffy dogs to help you pick one you'll love. We've even included some for those fluffy white pups that remind you of a little ball of cotton.
Now scroll down to dive into the bundle of options so you can quickly land on the feathery bed of the perfect fluffy name for your perfect fluffy pet.

Female Fluffy Dog Names
Dusty
Silky
Coco
Ruffles
Floofy
Ms. Frizzle
Milkshake
Cupcake
Fozzie
Snowflake
Silkie
Furby
Foxy
Fur Baby
Chinchilla
Cozy
Fofo
Whisper
Pushinka
Starling
Nugget
Whiskers
Cashmere
Plushie
Velvet
Male Fluffy Dog Names
Fluffcake
Fuzzbutt
Kodiak
Fleecy
Kohev
Snuggles
Floofer
Grizzly
Oso
Pompom
Poofy
Flaum
Gordo
Feluche
Shaggy
Fossie
Captain Fluff
Ruffles
Puffin
Scruffy
Wookie
Chewbacca
Teddy
Mr. Bigglesworth
Fuzzy
Harry
Fluffig

White Fluffy Dog Names
Many of the most famous fluffy dogs are white – think Samoyed, Spitz, and Great Pyrenees. If your pup looks more like a sheep than a dog, you'll need a great name like Popcorn or Cloud. Keep reading for our favorite white fluffy dog names:
Bianca
Cotton
Yeti
Cloud
Woolly
Cashmere
Firework
Popcorn
Stratus
Polar
Ghosty
Blanco
Feathers
Charmin
Casper
Cirrus
Snowball
Nimbus
Lightning
Milky
Creampuff
Spirit
Meringue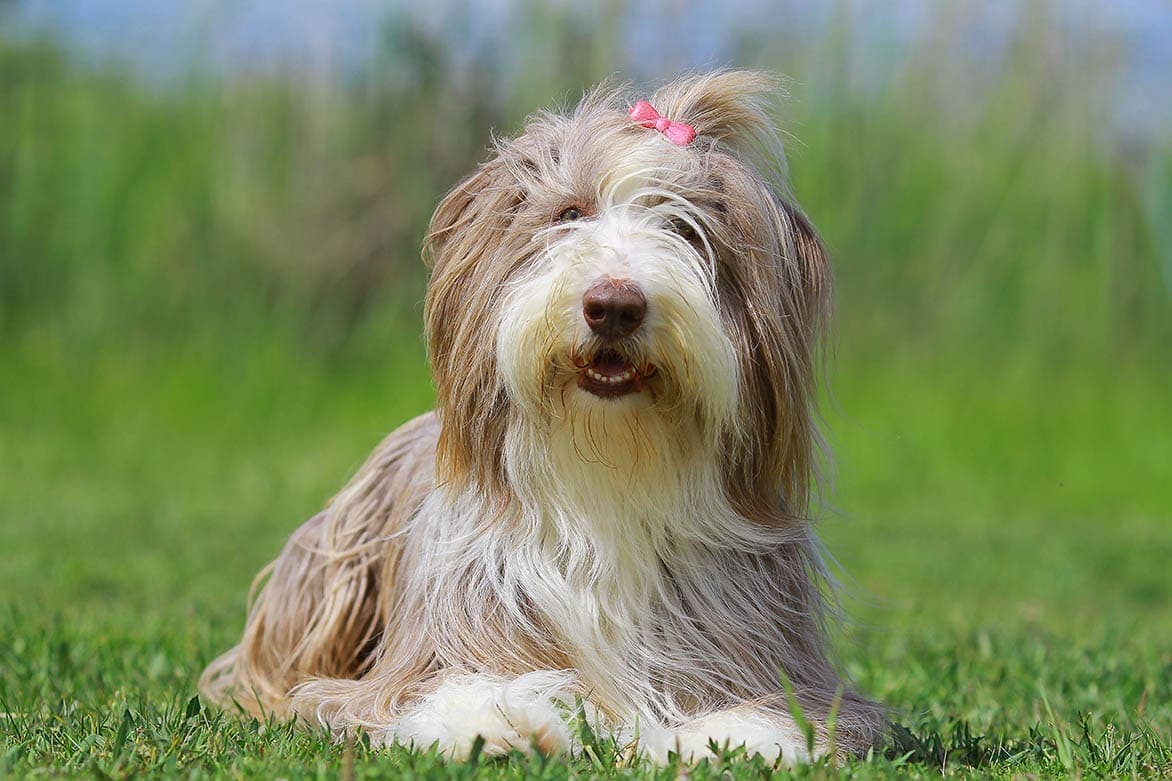 Big Fluffy Dog Names
Do you have a big fluffy dog? You've made it to the right place on our list! Fluffy dogs are wonderful, but the big ones are something even more special! From Mammoth to Phantom, we've put together some of the best names for the biggest fluffballs:
Mammoth
Grizzly
Moose
Panda
Wolf
Mayor Fluffington
Bigfoot
Avalanche
Tornado
Everest
Sasquatch
Captain Fluff
Shadow
Pufos
Phantom

Small and Cute Fluffy Dog Names
From Pomeranian to Pekingese to Maltese (and many more), there are quite a few small but fluffy dog breeds. Whichever breed your furballs are, they'll need names that are just right. Before you ruffle up their feathers and make their fur stand on end, try saying these names aloud and imagine the ball of fluff running towards you. Here's our list of names especially suited to tiny dogs:
Mouse
Fofo
Baby
Minnie
Bristles
Poof
Boo
Furbaby
Pompom
Bunny
Angelica
Check out these posts for the latest and trendiest dog gear!

Finding the Right Fluffy Name for Your Dog
It is always a fun activity to name a dog, and it is even more enjoyable when searching for the most appropriate fluffy dog names for your beloved pet.
After having gone through our list of some of the most unique fluffy dog names around, we hope you are closer to making a decision. 
If you're still unsure, take a peek at some of our other dog name lists. We're sure you'll find something soon!
---
Feature Image Credit: Godsgirl_madi, Pixabay