15 Shocking UK Pet Industry Statistics & Facts (Updated in 2023)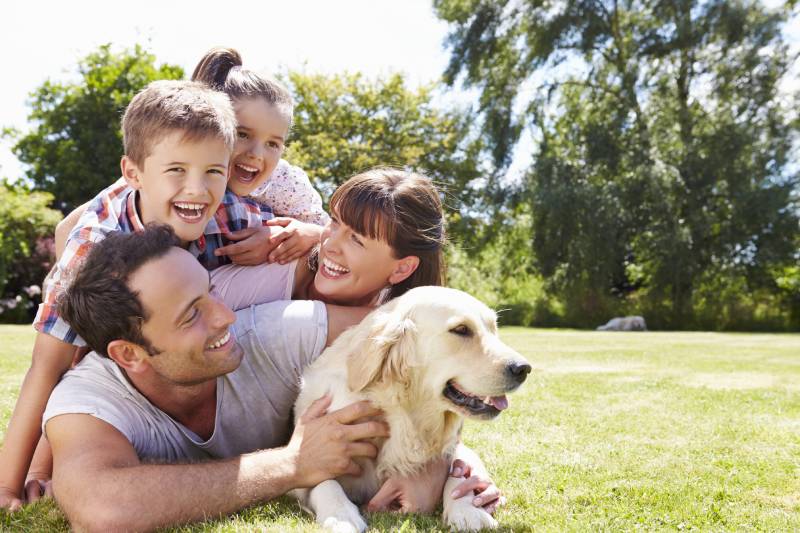 Note: This article's statistics come from third-party sources and do not represent the opinions of this website.
Pets are such a huge part of family life in the UK, and its residents welcome animals of all shapes and sizes into their homes. If you've ever been curious about how big the pet market is, we've got you covered.
We have facts and statistics on the UK pet industry that will inform you about this growing and changing sector. We've broken down the statistics into these categories:
The Top 15 Shocking UK Pet Industry Statistics & Facts Statistics
Pet Industry Growth
1.

62% of UK households own a pet.
(Statista)
In 2021/2022, more than half of UK households owned at least one pet; the most popular pets were dogs and cats. An estimated 13 million dogs and 12 million cats live in UK homes. There are also 1.6 million indoor birds and 1 million rabbits.
---
2.

In 2021, pet food generated £3.1 billion and had the largest market value in the pet care industry.
(Statista)
Vet services came in next, valued at 2.4 billion in the same year. In the UK in 2021/2022, 34% of households owned a pet dog, 28% owned a cat, and 2% owned a rabbit. It's clear why the dog food market is the most valuable; it generated £1.5 billion.
---
3.

There are 34 million pets in the UK.
(Statista)
That's a lot of pets, and they generate plenty of money in the UK. In 2020, owners spent nearly £8 billion on their pets and pet-related products, which is double what was spent 10 years prior in 2010 when consumers spent a total of 3.9 billion.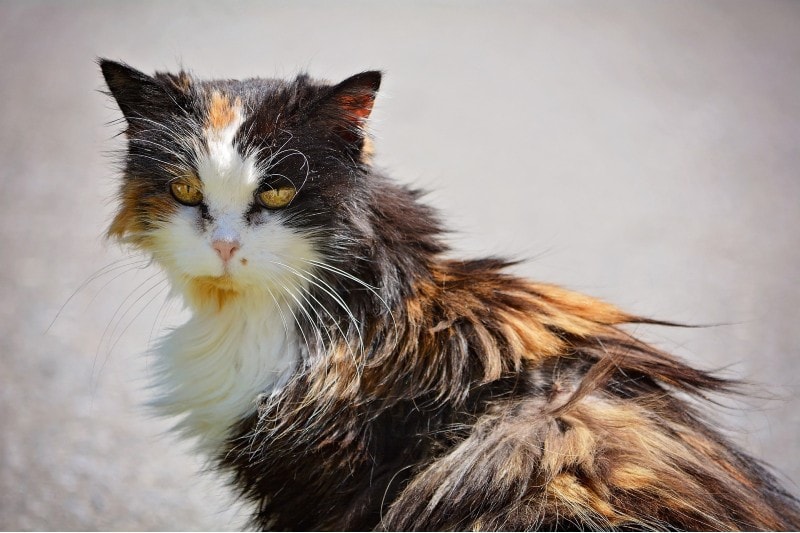 ---
4.

9% of pet owners acquired their pets between March 2020 and May 2021.
(PDSA)
Changes to people's lifestyles because of Covid-19 restrictions drove UK residents to get new pets. People weren't going on holiday, many worked from home, and several were furloughed. They thought this was an excellent time to spend with their pets. According to PDSA research, 23% of owners who adopted a new pet in March 2020 did so because of the pandemic-related lifestyle changes.
Dog and Cat Facts
5.

Compared to the previous year, the demand for puppies rose 104%.
(Pets4Homes)
In May 2020, for every available puppy, there were about 420 prospective buyers that were competing to buy them. As a result, this affected the average price for puppies on sale. In 2019, the average price was £808, compared to 2020, where the price was £1,875, which is an incredible 131% increase.
---
6.

Pet owners in the UK spend £10 billion a year on their dogs.
(Groom Arts)
Owners spend about £10 billion yearly on dogs and £8 billion on their cats. People also spend nearly £200 a year on clothes for their pets.
---
7.

69% of dog owners underestimated the cost of owning a pet.
(Dog Tips)
On average, looking after a dog can cost between £70 and £105 per month. Being unprepared when going into owning a pet is a big reason so many pets are taken in by the RSPCA each year.
---
8.

RSPCA figures show rehoming has dropped 8%, but animal intake is up 8.4%.
(RSPCA)
The RSPCA has highlighted a potential animal rescue crisis because more animals are coming into care but stay in centers for longer, as fewer people are coming to adopt. They fear the cost-of-living problem will only make this worse.
---
9.

Over one in 20 people (6%) purchase vegan cat food.
(Retail Times and Vegan.com)
The cost of keeping their pet happy and healthy apparently doesn't cross a third of pet owners' minds, which is maybe why the purchases are so extravagant. Recently, vegan food for their cats has gained traction with owners. Vegan cat food can be up to 10 times more expensive than traditional cat food.
General Pet Facts
10.

Amazon's pet food sales have grown by 67% in just the last 2 years.
(VentureForge)
Amazon's pet food sales have grown, and sales of pet supplies have increased by 79%. Dog and cat food generates £11.5 million of revenue per month (£138 million per year) on Amazon UK.
---
11.

The RSPCA took in more than 29,000 cats, 10,000 dogs, and 700 horses in one year.
(RSPCA)
Adopting animals that need a forever home can save money and free up resources for the RSPCA to continue rescuing animals in need. The organization has also microchipped more than 218,000 animals and rehoused more than 39,000 pets.
---
12.

As of 2020, about 5% of households owned fish.
(Statista and Pets At Home)
Fish are one of the more budget-friendly pets to own. How much you spend depends on the species since some are more expensive to buy and incur more ongoing costs than others. Some fish, like barbs or tetras, will need to be purchased in groups because they are schooling fish. So, remember that some fish are happier when living with company, and you might need to budget for more than one pet.
---
13.

35% of pet owners are more willing to spend their money on pet therapy than on themselves.
(Retail Times)
With people having to return to the office, their pet's mental health is on their minds. About 34% of owners are concerned that their return to work will affect their pet's anxiety levels and are willing to purchase therapy for their pets.
---
14.

30% of cats haven't yet been microchipped in the UK.
(Clent Hills Vets and Gov.UK)
Dogs legally had to be microchipped by law from April 2016, but this wasn't the case for cats. Recently, this changed in the hopes it will help reunite lost or stray cats with their homes. Owners will have to microchip their cats before they're 20 weeks old; if they fail to do so, they could face a £500 fine.
---
15.

There are over 4,000 "wild animals" kept as pets in the UK.
(Born Free)
Research conducted by Born Free highlighted that in 2020, 210 Dangerous Wild Animal (DWA) Act licenses were granted for keeping 3,951 wild animals as pets or in private collections.
These animals vary and include:
Wild cats (lions, tigers, leopards, pumas, cheetahs, ligers, and jaguars)
Primates
Crocodilians
Venomous snakes
Scorpions
Venomous lizards
Elephants
Zebras
Camels
Fossa
Hyenas
Sun bears
Wolves
Otters
Frequently Asked Questions About Shocking UK Pet Industry Statistics & Facts
Why Do People Own Pets?
Having a pet can bring joy to your life, but it's actually a scientific fact that pets can be good for your mental and physical health! A pet will get you out and moving, even on gloomy days when you want to stay inside. Your pet encourages you to go outside, enjoy the fresh air, and meet new people.
According to PDSA, 87% of owners agreed that having a pet made them mentally healthier. A pet becomes part of the family, and it's clear people in the UK adore them! (PDSA)
Who Is the leading Pet Retailer in the UK?
The top pet retailer in Europe is Pets at Home, which saw a revenue of £1.14 billion in 2021. (Statista)
How Much Is the Pet Industry Worth Worldwide?
Globally, the pet care market was valued at $150.67 billion in 2021. It's expected to expand at a compound annual growth rate (CAGR) of 5.1% from 2022 to 2030. (Grand View Research)
Conclusion
It's clear that, like most of the world, the UK loves its pets, and the pet industry has a solid future ahead of it. People are only becoming more informed about their pets and their complex, individual needs, and consumers are willing to spend whatever it takes to keep their pets happy and healthy. The Covid-19 pandemic had a profound effect on how we spend money on our pets, and time will only tell how the cost of living crisis will affect UK households.
---
Featured Image Credit: Monkey Business Images, Shutterstock